Johnston Edward Taylor
Submitted by the Lee County Sheriff's Office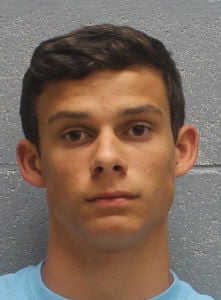 As featured on
UPDATED TUESDAY AT 9:40 A.M.
The case of the 16-year-old driver who, on May 25, crashed into "Voice of the Auburn Tigers"…
Gov. Kay Ivey and other state officials are advocating for an appointed state school board so that more-qualified members can be selected. Others defend having voters in districts around the state elect their school board representatives, as is done now. What's your opinion?
You voted:
To view our latest e-Edition click the image on the left.
Ford 1997 F-150 Lariat Pickup 5.4 V8 Engine. 4 Door. 92,0…
Bedrooms: 3
Bathrooms: 2.5
1273 N. Dean Rd. (at North University) 3 BR, 2.5 BA. 1600…