Pat Conroy once said, "A recipe is a story that ends with a good meal," and there's no better way to experience a good meal than to share it with family and friends. That's what Butcher Paper BBQ aims to do—provide you with top-quality barbecue you can share with others.
Butcher Paper BBQ is committed to serving quality food and providing the community a unique experience. Not only do they serve lunch on Wednesday-Friday from 10 AM – 2 PM at their home location at 128 Columbus Parkway, they also provide mobile services.
"The good thing about having a mobile food unit is that we can come to you," states Coxwell. The trailer is available for special events and parties, and delivery and catering options are available for larger orders, making sharing a meal with others even easier.
Butcher Paper BBQ, a mobile barbecue trailer, is not your typical barbecue. Their cooking methods are different from many of the other barbecue restaurants in the area.
"We cook on offset barrel smokers as opposed to open pits. This creates a different texture to the food," says owner Mark Coxwell. Nearly everything available at Butcher Paper BBQ is made from scratch, including the dry rubs used to season the meats, which, according to Coxwell, "…adds to their unique flavors."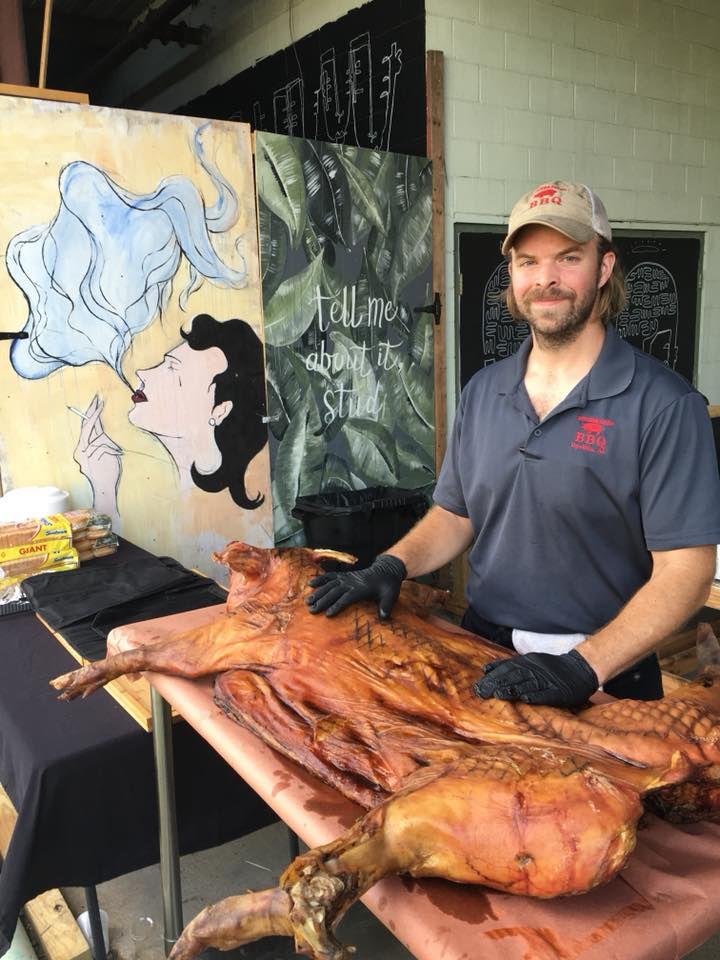 Coxwell's passion for cooking and service has been a driving force for the Butcher Paper BBQ, a business Coxwell literally built from the ground up.
"Butcher Paper BBQ started in my backyard with a cinder block pit I built in 2013," Coxwell explains. "It was used to cook for parties and large gatherings."
In 2016, he built his first offset smoker, and in 2017, he built the barbecue trailer. At first, Coxwell's wife helped him sell food at events, and other family and friends were always willing to help when needed; however, as the business grew, so did the staff. Butcher Paper BBQ is currently a team of 5.
"Jon, Joel, Josh, and Reese are always willing to do what it takes to get the job done right," Coxwell boasts. "I'm proud of them, and I'm excited to see them grow within the business as we continue to grow."
In addition to valuing his staff, Coxwell also values his customers. In fact, seeing his customers, many of whom the staff knows on a first name basis, come back again and again is how he measures his success. "We love our customers. Without them, none of this would be possible," Coxwell says.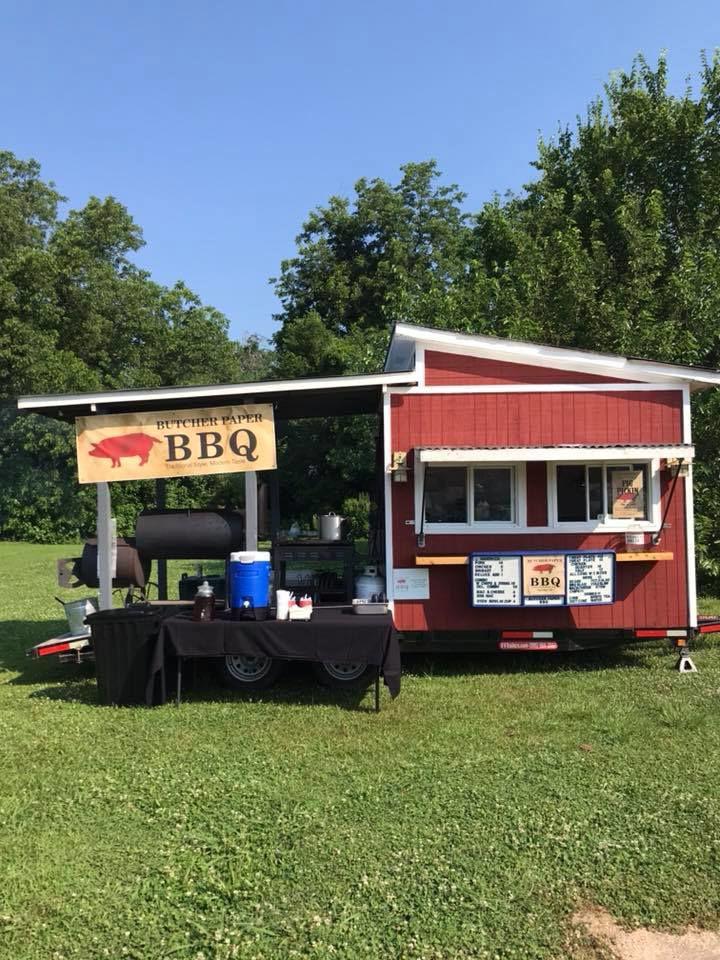 While Butcher Paper BBQ has grown significantly since that backyard pit, Coxwell shows no signs of slowing down. In September 2018 Butcher Paper BBQ will open a counter service restaurant at their current location.
Coxwell is committed to giving the community a place where everyone can gather and feel welcome.
"We believe that many of the best moments in life happen around the table, and we hope that we can help bring people together with the common bond of food. Though we may all come from different walks of life, we can still find common ground around the table," explains Coxwell.
For more information about Butcher Paper BBQ, visit their website butcherpaperbbq.com, or check out them out on Facebook and Instagram (@butcherpaper_bbq).