Emma Jane Hunt has a passion for jewelry design. That passion is what has driven the success of her online jewelry boutique Emma Jane Designs. Hunt's goal is to provide her customers with quality everyday basics when it comes to jewelry. "We design and produce simple, minimalist jewelry made from the highest quality materials—nothing plated here—that will be the jewelry you turn to every single day," Hunt explains.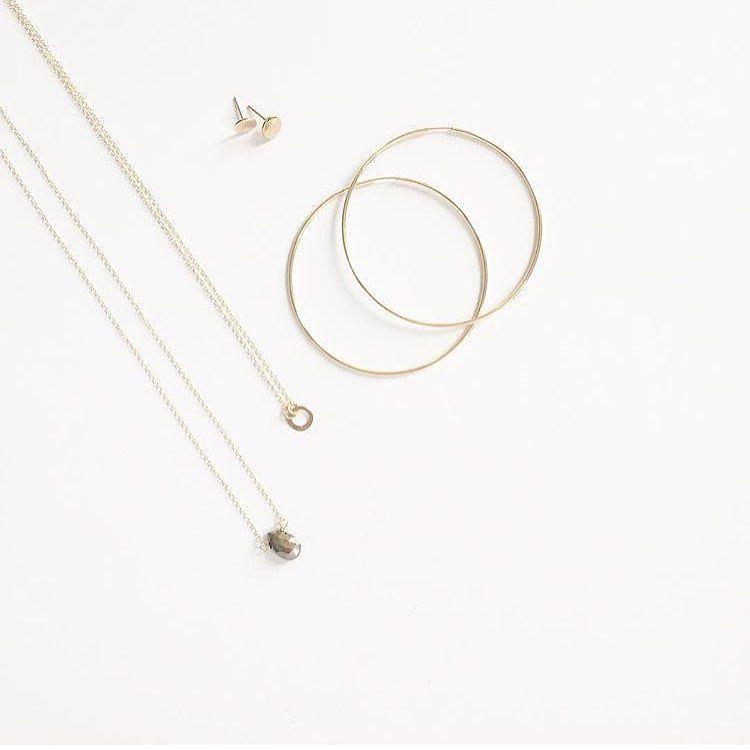 Every piece Hunt designs and creates is made from only the best materials. That's why Emma Jane Designs is known for the quality of their products. Hunt only sources the best materials from other small, independent businesses based in the U.S. Hunt's jewelry is made with 14k gold-filled elements, meaning the jewelry is never plated, and the finish will never rub off, tarnish, or turn. "One of my favorite things is when I have a customer run up to me and show me they are still wearing the necklace they bought 5 years ago," Hunt says. She also uses 14k rose gold-filled and sterling silver elements to give customers options for the finish of their piece. A variety of semiprecious stones and freshwater pearls give her pieces a pop of color.
For those of us who love a good surprise, Hunt has just the thing. Emma Jane Designs offers a monthly subscription box. For $25 per month, subscribers get an exclusive piece of jewelry. You can cancel at any time, and you can get $10 off your first month using the code GETTHEBOX.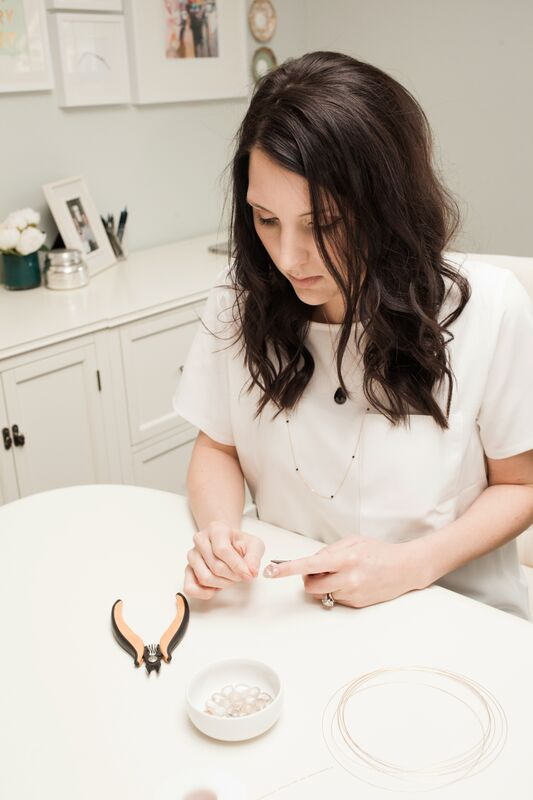 Emma Jane Designs has been a labor of love for Hunt for nearly two decades. When she was just 16 years old working a summer job at a boutique, Hunt saw a huge void in the accessories category. The fashion jewelry that was available was mass produced and made with low quality materials and techniques. This inspired her to launch Emma Jane Designs. "I set out to do something different—create jewelry using real materials with careful attention to detail to ensure the customer gets a high quality product that will stand the test of time," Hunt states.
Although she has always loved her jewelry design work, she never thought she would do it full time. After high school, she set her sights on pursuing her dream of working for the UN World Food Programme. In 2010, that dream became a reality. After graduating from Auburn University with a degree in Human Development and Family Studies with a concentration in Public Policy and Legislation, Hunt and her husband, her high school sweetheart, moved to Rome, Italy, where she worked at the UN World Food Programme headquarters as the Youth Outreach Coordinator. After 18 months, she and her husband moved back to the states to regroup and figure out what was next. Hunt and her husband soon learned they were expecting their first child, and because they had nearby family and a love for Auburn, they decided to stay. After her first daughter was born in 2013, Hunt starting focusing on growing Emma Jane Designs full time.
Hunt has been very successful with Emma Jane Designs. Today, Emma Jane Designs has a thriving online business, and Hunt's jewelry can be found in about 70 boutiques across the country. Last year, Hunt had the privilege of designing and producing the jewelry for Christopher Palu's Spring 2018 collection, which was shown at Fashion Week in Fall 2017. Palu was a designer on season 10 of Project Runway and season 3 of Project Runway Allstars. Hunt and Emma Jane Designs has also been featured in many local and national publications, including East Alabama Living, Popsugar.com, and Bella Magazine. In addition, Emma Jane Designs was featured on the Today Show as one of "Kathie Lee Gifford's Favorite Things" with a design done in collaboration with Scarlet and Gold.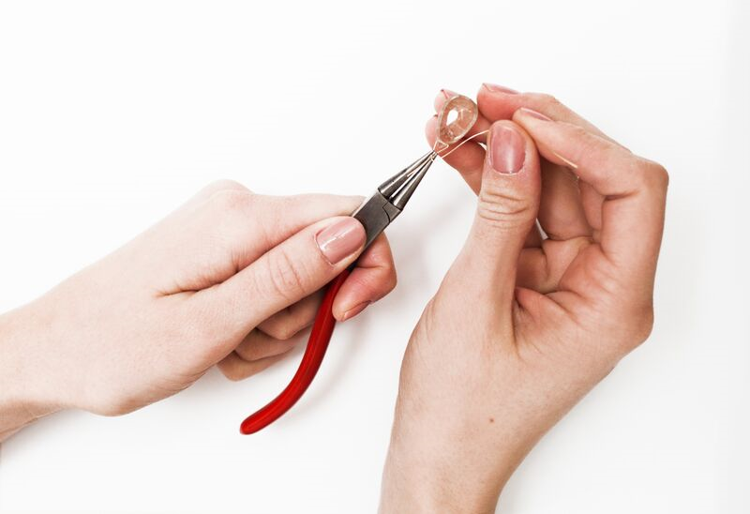 Hunt has recently launched a home décor section of her business. "August 1st we launchedEJD|home. EJD|home will feature prints and other home accessories that we design and produce because my love of design goes well beyond jewelry!" Hunt details. August will also see the launch of Hunt's new Auburn and Tuscaloosa necklaces that feature a small, 14k gold filled state of Alabama charm with a hand-stamped heart of Auburn or Tuscaloosa.
Emma Jane Designs is growing, and Hunt has no plans to slow down. "Over the next few years, I hope to continue to grow Emma Jane Designs into a household name," Hunt says. "This year we are working to expand the wholesale side of our business to reach boutiques outside of the Southeast." Hunt also refuses to let the quality of her product drop as her business grows. "I am committed to keeping our jewelry made by hand using the same quality of materials," Hunt promises.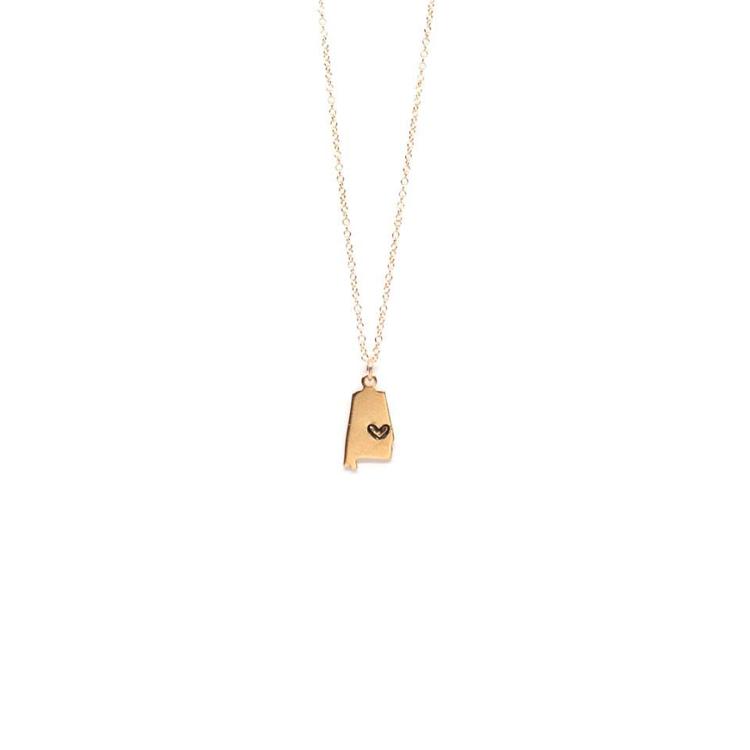 To keep up with all things Emma Jane Designs, follow Hunt on Instagram (@emmajanehunt) and find Emma Jane Designs on Facebook. To shop Emma Jane Designs, visit their website at www.shopejd.com and receive free shipping on every order. Opelika-Auburn News readers can save even more using coupon code OANEWS for 30% off their order at shopejd.com (excludes subscriptions and sale items)!