Drug abuse is on the rise in America. Teens and children are being exposed to many new, dangerous and addictive drugs. To help combat it, Aperian Lab Solutions—a service of East Alabama Medical Center— has developed an over-the-counter product called Confirmed For You that is already being sold in pharmacies around Alabama.
Serving clients since 2003, Aperian's desire with Confirmed For You is to be a resource for families in the community in need of accurate drug testing.
"The scope of the Confirmed For You menu of services goes well beyond that of the screening kits already available in many retail outlets," states Allen Valaer, MS, TC (NRCC), Aperian's scientific director. "As an example, drugs now emerging as seen in media reports such as fentanyl, bath salts, and kratom are just a few of the drugs available for testing by Aperian using this tool."
Valaer adds that "other screening kits are both limited in the scope of their testing and only provide a presumptive result that is prone to false positives and negatives, whereas the results from a Confirmed For You kit have all been confirmed accurate by the laboratory prior to reporting."
Valaer explains that when Aperian opened in 2003, part of its mission was to be a local resource for the community.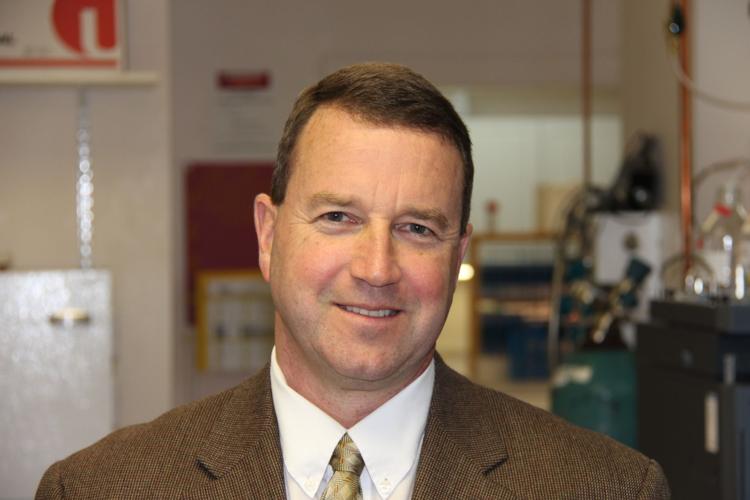 "We are contacted by parents often with questions about drug abuse," Valaer says. "With the amount of drugs available to teens and college students, there is so much confusion for parents. While we serve a variety of different clients, we are also available to the general public for drug testing.
"We provide accurate information to parents, guardians or individuals who need help—they can then take that information and utilize it by seeking follow-up guidance. I think that our customer service sets us apart—parents know that the staff here are trained professionals and that the results are trustworthy."
Aperian is Alabama's only independent, accredited forensic drug testing laboratory, having received full accreditation from The College of American Pathologists (CAP) as a forensic urine toxicology laboratory in 2004. It upholds the highest level of performance standards as mandated by the CAP certification.
Aperian also maintains accreditation through CLIA and the Confirmed for You collection kit is registered with the FDA. Aperian's customers include employers requiring workplace drug testing services, physicians monitoring patient compliance via pain management drug testing as well as serving various schools, attorneys and other entities as an independent forensic drug testing laboratory.
According to the Substance Abuse and Mental Health Service Administration (SAMHSA), in 2013, an estimated 24.6 million Americans aged 12 or older were current illicit drug users. This estimate represents 9.4 percent of the population aged 12 or older.
"With the prevalence of drug use among teens and young adults, Confirmed For You could be a great tool for proactive parents or guardians," Valaer continues. "Your child may have a history of drug abuse and is now living away from home, possibly off at school. This is a safe, trusted way to keep loved ones accountable if they have a history of drugs abuse. With the rise of dangerous designer drugs, this is a trusted way to ensure that children remain accountable."
Each Confirmed For You kit consists of a collection kit, order form with instructions and a menu of services for the consumer to customize their drug testing needs. 
The target consumer is parents and guardians who are looking for a tool to obtain accurate identification of drugs present in a urine specimen collected from a loved one who is possibly struggling with drug use. 
Once a specimen is collected, it is sent to Aperian in Opelika in the pre-paid mailer that is included with the purchase of the kit. The specimen is analyzed in the laboratory using state-of-the-art instrumentation, and a tangible report is mailed back to the customer within five to seven days of specimen receipt.
If consultation is needed regarding the results of the lab, a toll-free number is available to speak directly with a staff toxicologist. All results are maintained as strictly confidential and will only be reported to the individual indicated on the order form.
"Though not intended for any drug testing that is mandated for legal or diagnostic medical purposes," Valaer says, "Aperian understands the need for information for families with loved ones potentially getting involved with drug use. While lab testing can be expensive, we have intentionally priced our analyses so as not to be cost prohibitive to the average family."
--------------------------------------------------------------------------
Confirmed For You kits available are at independent pharmacies in Alabama, Georgia and Florida. Visit the company website at www.aperianlabsolutions.com or call the lab at (877) 364-9851 for information about the kit and the locations of pharmacies that carry this product.
Aperian Laboratory Solutions
121 N. 20th St  #17, Opelika, AL
877-364-9851