Auburn University Regional Airport is looking to purchase land from the adjacent Indian Pines Golf Course to build a safety area to meet Federal Aviation Administration safety regulations.
The potential property purchase would be located at the end of one of the runways for a safety area to accommodate larger aircraft. The amount of land needed for the safety area is about nine acres, according to airport director Bill Hutto.
"The airport will need a longer safety area as we are hosting larger corporate aircraft. The standard for the larger aircraft is 1,000 (feet). We only have 300 (feet) on the north end near the golf course," Hutto told the Opelika-Auburn News.
Whether the purchase becomes reality is dependent on acceptance of an appraised value and availability of funding from the FAA. If approved, the typical scenario for funding is 90 percent from the FAA and 5 percent from the state, Hutto said.
"We are not sure when or if this will happen, but everyone is working together to explore mutually beneficial possibilities," Hutto said.
Green for improved greens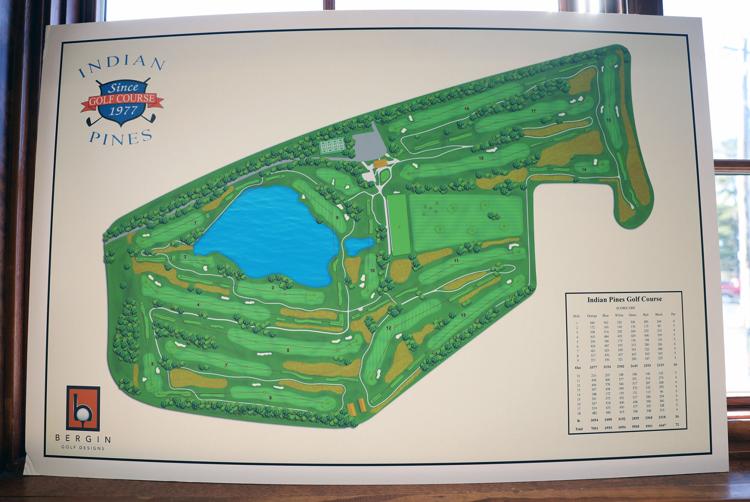 Indian Pines is an 18-hole public golf course located in Auburn and adjacent Opelika municipalities.
The course was first constructed in 1946 as the Saugahatchee Country Club, with nine holes, and was later expanded to 18 holes in 1951, according to its website.
In 1976, the golf course was sold to the two municipalities and was redesigned in 1999, the website stated. But the property is in need of another update, according to Lee Dempsey, Indian Pines Recreation Authority representative.
"It's pretty much run its course and has been needing some major attention for a long time," Dempsey said. "It might work out to where we can sell them the acreage they need to fulfill their requirements…And it might just work out that might help us raise the capital to redo the golf course. It would be a win-win all away around."
Representatives of the golf course hired an architect to draw up plans for how the golf course could be redesigned, excluding the portion of land that would go to the airport, should the transaction occur.
"We probably already have about 30 acres of the property that's really not being used anyway, so letting them have what they need still gives us plenty of property to recondition the golf course," Dempsey said, adding that the total property is roughly 160-165 acres in size.
The architect's drawings have been available for viewing inside the facility's pro shop and snack area since the summer.
The renovation plans include items such as an improved driving range, better drainage and other features, Dempsey said.
"The golf course will be enhanced from top to bottom, all the way around," Dempsey said. "There's no chance of Indian Pines coming out on the short end of the stick of this deal if it goes through."