As consumers shop in smaller stores and purchase goods online, the Hull Property Group, which owns the Auburn Mall, has devised a strategy with the city of Auburn to attract shoppers by converting a large space into smaller stores.
"Retail is like an ecosystem," said Auburn University associate professor Rafay Ishfaq, specializing in supply chain management. "When the business conditions change, retailers have to adapt. Customers are saying, 'We prefer to buy online more so than walking into a store.' What we are seeing now is retailers reacting and adjusting to consumer choices."
According to Ishfaq, the ability to purchase goods online without entering a physical location has affected larger stores, and the variety in online retailers is transforming larger stores into small stores with an online presence.
"Retailers are finding it difficult to put all of these different variations of product in the store because of limited space, so they put stuff online," Ishfaq said. "A store's traditional role has started to shift. You don't need to have large stores. A local store can have typical items people buy and limited varieties. The purpose has changed, and that's why we've seen a lot of these large stores closing."
Auburn developmental services executive director Megan McGowen and city staff created a plan with the Hull Property Group, adapting to macro trends and attracting customers.
"We've been working with them now almost a full seven years," McGowen said. "It was over half-a-million square feet in retail space when they acquired it. As trends changed and the economy was having challenges, what was important for us is we kept the Auburn Mall viable. It's at a huge intersection, and it's an important tax generator."
Ishfaq defined the conversion of larger spaces into smaller retailers with an online presence as omnichannel retailing, a store utilizing a physical location and an online site to sell goods.
"Just because the stores are closing, does not mean that the retailers are unsuccessful," Ishfaq said. "They are now using digital channels in addition to the store channels to reach the customer. The omnichannel retailer brings an additional benefit and added value for stores. They are still using stores, but they are using stores for the fulfillment of online orders."
Using consumer trends, stores allow their customers to purchase items online, and they deliver the item to a physical location, giving purpose to a physical location such as the Auburn Mall, Ishfaq said.
"I've seen comments from people saying, 'I guess there goes another anchor store,' but if you noticed the trend nationwide, malls are losing anchors," McGowen said. "Macy's is closing stores and so on. The goal was to keep the mall relevant with a reduced square footage and create smaller shop spaces in order to fill those spaces with retailers that are doing bricks and mortar stores."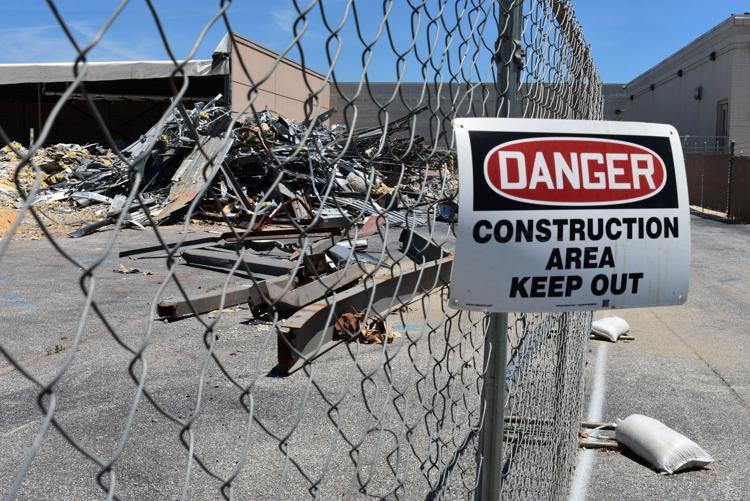 McGowen said the construction of small spaces provides flexibility for omnichannel stores, including the Mint Julep, but the city maintains an interest in larger department stores as well.
"There's excitement for stores we don't have in the marketplace, like HomeGoods and Jo-Ann Fabrics," McGowen said. "All of those things are constantly on the radar screen of the city, mall and every shop owner. There are demographic and locational factors that play a role in that, so because this space is decreasing in size, it doesn't mean those projects are not being pursued."
As these larger conglomerates begin to understand consumer trends, online retailers such as Amazon will be steadily challenged in the coming years, Ishfaq said.
"In local communities, it's important to understand that any changes we are physically seeing in retail is a matter of adjustment by the businesses for the demand we as consumers have placed," he said. "We should feel empowered that we affected how retail business is conducted, so we are driving this change. We should feel good that the businesses are responding to us."
As the city maintains its current businesses, McGowen said Auburn will continually collaborate with shopping center owners to obtain stores popular to local consumers.