Business Facilities Magazine 's 2019 Metro Rankings Report ranks the Auburn-Opelika market fifth in economic growth potential by meeting the criteria for housing, investments and jobs.
"What these lists do is reaffirm that we are doing the correct things," Auburn Economic Development director Phillip Dunlap said. "We are doing the right thing to be a successful community. Business Facilities looks at job growth, investments, housing and a variety of factors that determine how successful you are for economic growth potential."
Since 1968, Business Facilities reporting has focused on efforts to educate and inform corporate executives and economic development organizations of business expansions, financial incentives from various communities and business relocations absorbed by major conglomerates, using its magazine and website.
We're "thrilled that our area has been recognized and ranked fifth in the nation by Business Facilities magazine for economic development potential," Opelika Economic Development director Lori Huguley said. "No question, Lee County is a hot market for economic growth."
Collaborating with Opelika Mayor Gary Fuller, city council and the Opelika Industrial Development Authority, Huguley said the city achieved the Business Facilities status by creating more than 3,000 new jobs and receiving a capital investment of $1.5 billion, beginning in 2005.
"Our goal is to recruit a diverse mix of companies that provide exciting opportunities for the citizens of Opelika," Huguley said. "We also support our existing industries so they can continue their success and grow in our community."
Southern Union State Community College continues to introduce skilled employees into the city's workforce to maintain and spur future growth as well, Huguley explained.
"We are excited to partner with Southern Union Community College to focus on workforce development that will help generate a pipeline of available and educated employees for our continued future growth," she said.
The ranking is a collaborative effort with the city of Auburn.
"We congratulate the city of Auburn for their economic development performance," Huguley said.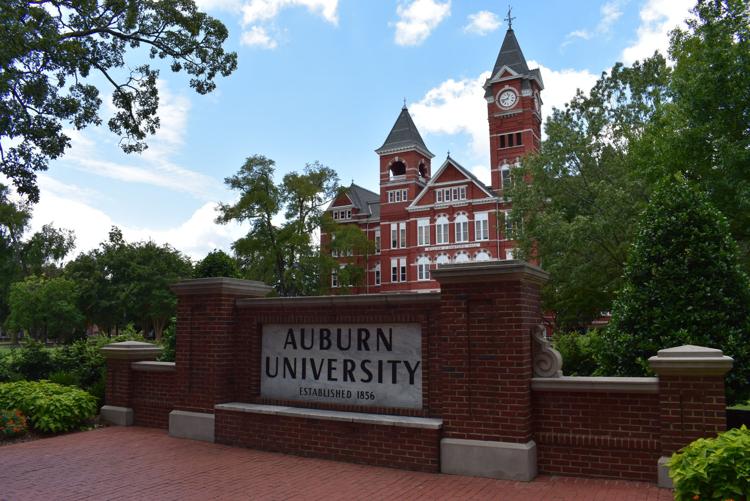 Dunlap, who has led Auburn's Economic Development department for 35 years, said Auburn earned the ranking from a strategy established by the city in 1984, seeking small-to-medium-sized, technology-based manufacturing firms.
"The leadership of the city over the years ensured we had adequate resources, including available land we could develop into these technology parks," Dunlap said. "We had product and forces we could utilize to consistently recruit high-quality jobs to add to our market."
The strategy sought to stabilize the economy of Auburn by seeking companies interested in employing Auburn University graduates with degrees in engineering, accounting and business, ensuring residents and graduates stay in the city, Dunlap explained.
"We paid attention to developing all of the things necessary to make a successful city, and that meant adding available resources to recruit businesses and working with Auburn University to ensure we have a strong partnership and relationship," Dunlap said. "Examples of that are the research park, the Jules Collins Smith Art Museum, and the Gogue Performing Arts Center."
The city encouraged economic growth by extensively supporting the Auburn City Schools' system, housing, infrastructure and partnerships with the university, he said.
"A lot of communities haven't supported their school systems," Dunlap said. "Consequently, they are not as successful as they could have been because they didn't make the investments they needed to have an overall, well-rounded, successful community."
Auburn Economic Development has recruited commercial business as observed at the Auburn Mall, and the city continues to redevelop Opelika Road and the urban core of the city to promote growth, Dunlap said.
"I'm proud of the overall effort of all the team involved in the economic development of the city," he said. "It's not just our department. We're the tip of the spear. We've had great leadership in the city manager's office and great elected leadership. Those people have provided the support we need in order to be competitive and understand what it takes to be successful."
According to the Auburn director of public affairs David Dorton, the strategy, interest and time spent cultivating industrial development created approximately 6,350 jobsand more than $1.5 billion in capital investment.