Conservation Alabama is celebrating 20 years of environmental protection as it gains inspiration from the past and prepares future efforts to ensure natural resources are respected, enjoyed and maintained.
"It's a significant event because 20 years ago conservation and environmental voices did not have a presence in the political realm, electoral realm, advocacy and legislature at the state level," former Conservation Alabama director Joe Turnham said. "For two decades, Conservation Alabama gave those grassroot voices and citizens a place to plug into."
Before the advocacy organization was established as a respected, bipartisan coalition, lobbying against detrimental legislation, Turnham attributes the organization's success to the residents of Lee County invested in preserving the rich resources of Alabama.
"I grew up in Auburn, so I leaned on a lot of people locally," Turnham said. "I think Opelika, Auburn and the Lee County community can be proud of its role in helping to birth Conservation Alabama. Some of the first checks that were written and some of the first support we had was from our local communities, so I will always be appreciative of the area for that."
Communications director Stefanie Francisco expressed her gratitude for Turnham's legacy and the charisma evoked in citizens to protect the environment as he encouraged democrats and republicans to join the conservation effort.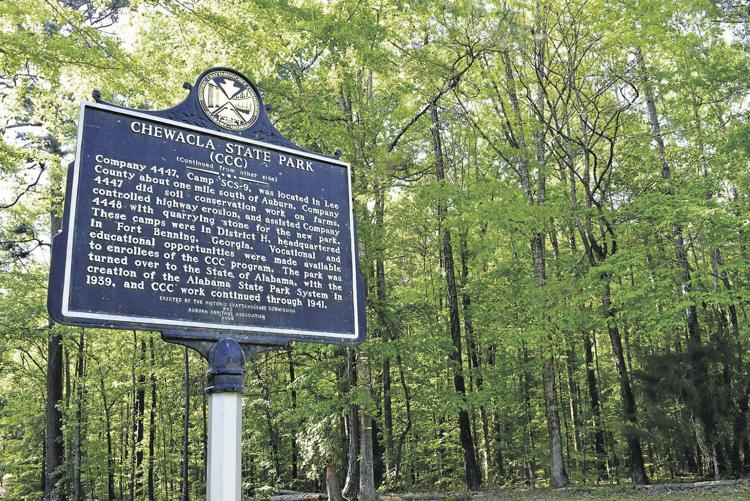 "Over the last several years, going back to 2012, is our focus on public lands; specifically, the Forever Wild Land Trust and state parks," Francisco said. "Those have been the targets of some legislative attacks over the last couple of sessions, but that's something we try to work on all year round, even when the legislature is gone, to give those entities in the state as much support as we can."
Without the support of Conservation Alabama lobbyists and representatives, state parks, including Chewacla, would have lost an extensive amount of funding utilized to provide amenities such as cycling, hiking, bird watching and overall park maintenance, Francisco mentioned.
"Anniston is a great example because they now have Forever Wild property on Cold Water Mountain," Francisco said. "They have bike races and festivals. They don't want to lose that stuff because it's a big economic driver."
In 1988, when Turnham was running for congress, the water wars among Georgia, Alabama and Florida was a prevalent issue, and presently, the state has yet to devise a water plan to protect their lakes and streams.
"When we looked at the third congressional district at the time, it was an environmental treasure with a lot of recreational lakes, streams and rivers," Turnham said. "Alabama is ironically a state with great biological wonder, and it had no full-time state, political advocacy to protect it, being one of the only states where its river system is on its state seal."
As an advocacy organization, Conservation Alabama and affiliated members continue to encourage the state legislature to create a water plan to conserve their water as well as prevent bills unknowingly harming the environment such as the plastic bag bill, Francisco said.
"Essentially, they would ban a city's ability to ban plastic bags, so it takes away that control over local trash and pollution in cities, and we talked to the house committee chair last week about this bill," Francisco said. "He was like, 'I really thought this was going to be a no-brainer. This seemed like it was going to pass with no problem, and all of a sudden, I have hundreds of emails and phone calls.'"
Francisco shared another environmental hazard with the potential to devastate the state's health on a scale similar to the destruction of the Deep water Horizon oil spill.
"There's a tipping point that's really hard to come back from when we cross it," Francisco said. "In a lot of cases in Alabama, we are getting close, or we already crossed that divide. An issue like coal ash is a good example where we have all of these coal ash storage facilities all over the state that really are not safe. We are one accident away from a critical, environmental disaster in the Mobile Delta."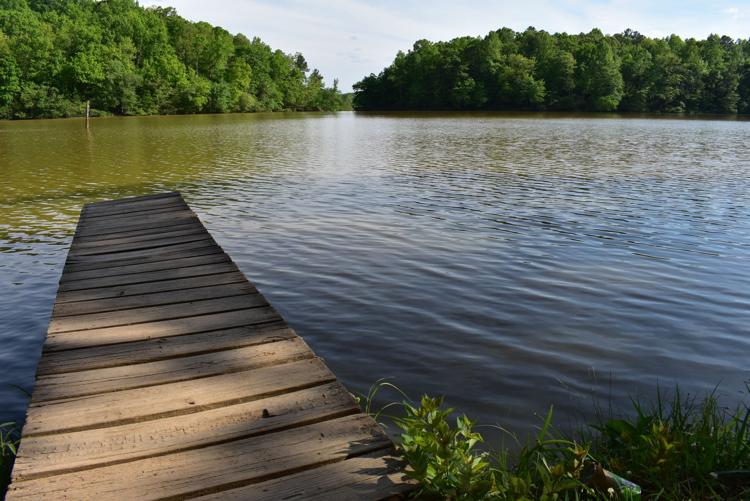 As the environmental advocate continues to raise awareness of these detrimental issues, a connection is created between citizens and the natural resources, benefiting and enriching their lives but encouraging an active participation to save their home, Francisco said.
"They care about the water they drink, the air they breathe, the soil and the quality of life here, so I think for this organization to have impact in a state like Alabama is phenomenal," Turnham said. "Alabama has been blessed beyond measure in natural resources. It creates a custodial relationship. One of the richest estuaries in the world is the Mobile Delta."
Without support, pastimes such as hunting and fishing are threatened by unhealthy game and polluted bodies of water, and recreational activities, encouraging tourism and economic growth, can be a substantial lost if citizens are unaware of unfriendly legislation, Francisco explained.
"People forget that the environment is not mountains that you looked at one time in a picture," Francisco said. "It's literally where you live. It's where your house is, it's where your kids play, it's where you go to work and go to school. The environment is where you live. It's not this disconnected entity that only tree huggers talk about."
As Earth Day arrives Monday, April 22, Francisco recommends citizens interested in the welfare of the state's natural resources visit conservationalabama.org, sign up for weekly emails to be aware of state legislative sessions and sign up for action alerts to know of opportune moments for voicing concerns before policies are enacted.
"Conservation Alabama's longevity, survival and impact are something a lot of Alabamians can celebrate for our part of the earth," Turnham said. "When I look back at my body of work — good, bad or indifferent — I look at the longevity of Conservation Alabama as one of the things I'm most proud of."