The Lee County District Attorney has noticed Harvey Updyke has not been making his restitution payments.
Instead of letting it slide under the rug, Lee County District Attorney Brandon Hughes wants Updyke to tell the court why he's not making payments himself.
"We filed a show cause motion, which means basically he needs to come to court and tell the court why he's not paying," said Hughes.
PHOTO GALLERY: See pictures from Toomer's Corner through the years in a gallery at the end of this story.  
Updyke pleaded guilty in 2013 to poisoning the Toomer's Oaks after Auburn's Iron Bowl victory in 2010.
The show-cause order states that Updyke must appear for a show cause hearing set for Oct. 30 in Lee County, according to court documents.
The show-cause order was issued July 10 but was not served until Tuesday because prosecutors had a difficult time locating Updyke.
"The judge ordered us to serve it on him, which we have to serve it to him to say, look you need to come to court," Hughes said. "We just found him on Tuesday and served him."
Investigators located Updyke in Louisiana, a place he once resided, according to a 2017 report.
Court records indicate Updyke lives in Texas.
If Updyke does not return to Lee County for the hearing Hughes says his office will try to force him to return to the area.
"I will ask that an arrest warrant be issued so we can go pick him up and bring him back," he said. "If he's not going to come back on his own, we're going to seek an arrest warrant so we can go get him."
Judge Jacob Walker ordered Updyke to pay $816,694.98 in restitution to Auburn University and court costs.
In the past 12 months, Updyke has made two payments of $99, a significant amount less than what he is ordered to pay, according to records.
"He's supposed to be paying $200 a month," said Hughes, who added that he believes Updyke has paid less than $5,000 in restitution
According to court records, Updyke has paid $6,646.50; however, he still needs to pay more than $810,000 in restitution.
Hughes believes Updyke doesn't want to pay back the money.
"He's traveled other places to watch Alabama play so he's spending money," he said. "He's just not spending it on his restitution like he's supposed to."
Updyke confessed to poisoning the Toomer's Oak by calling into "The Paul Finebaum Show" in 2011.
The Toomer's Oaks are traditionally rolled with toilet paper by Auburn students and fans after a big win.
Auburn attempted to save the trees but it determined the oaks would not survive. The university decided to replace them in 2015.
The oak on Magnolia Avenue did not survive the transplant and was replaced in July 2015. The new tree was then damaged in 2016 by a fire after Auburn's win against LSU.
Jochen Wiest pleaded guilty in 2017 to setting fire to toilet paper hanging from the tree.
The 2015 oaks were replaced in February 2017.
Toomer's 1900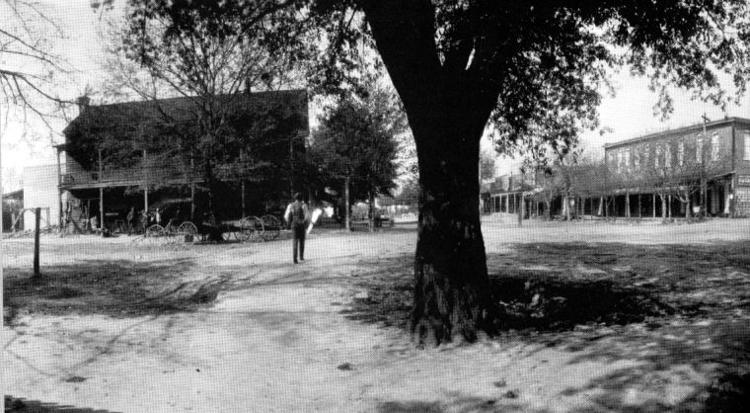 Toomer's 1910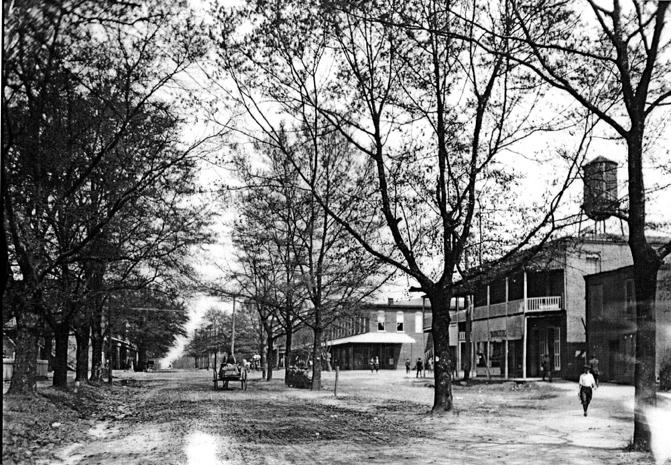 Toomer's 1938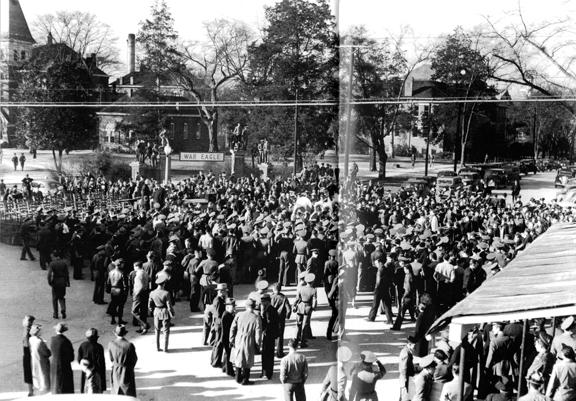 Toomer's 1946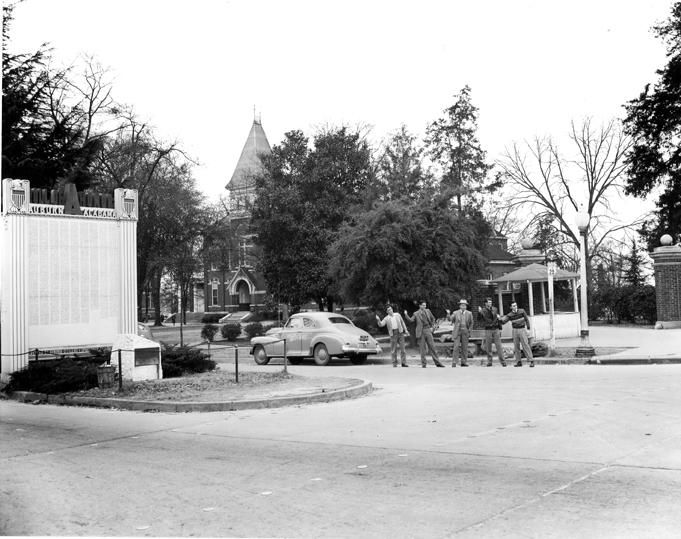 Toomer's 1960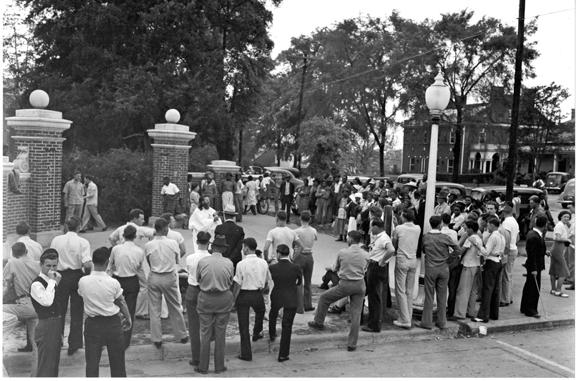 Toomer's Corner 1985 AU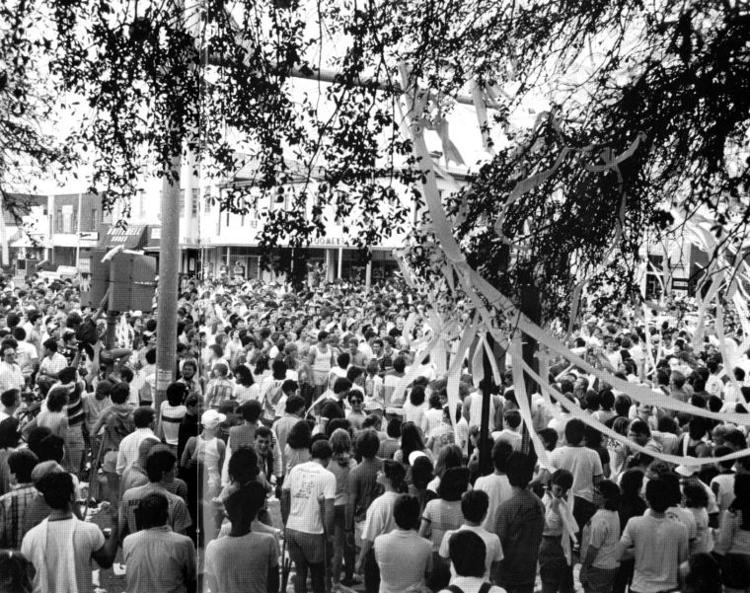 Toomer's 2004 - Sugar Bowl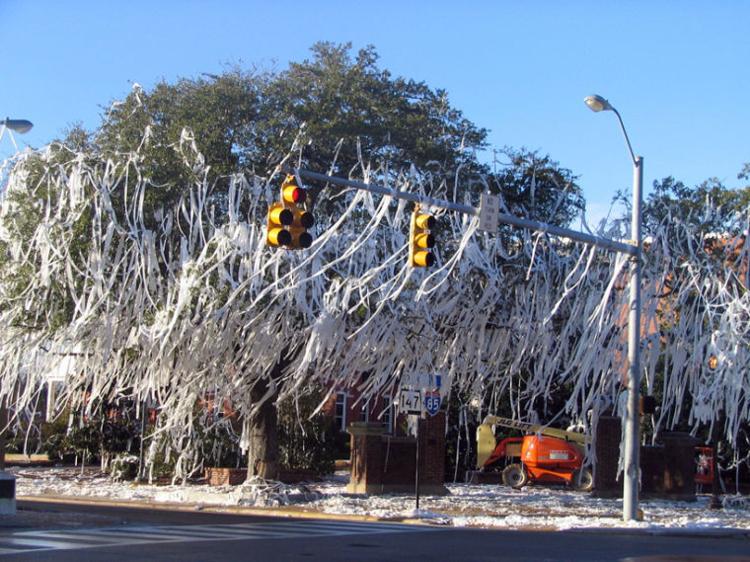 2004 Undeafeted Season Celebration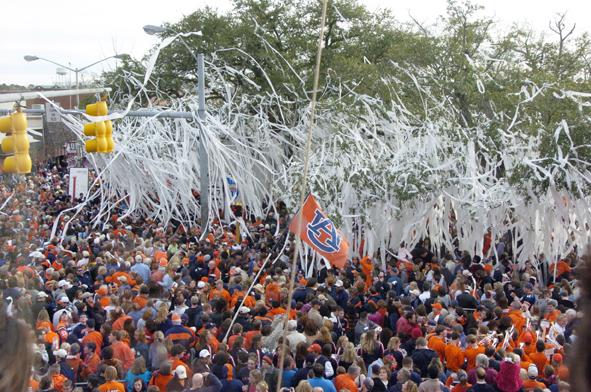 Toomer's 2011 - National Champs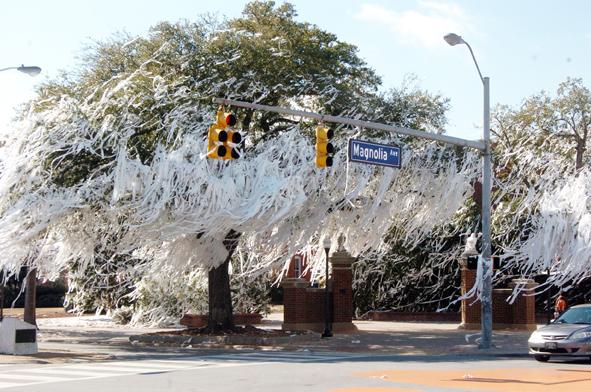 Toomer's Corner Auburn vs. Vanderbilt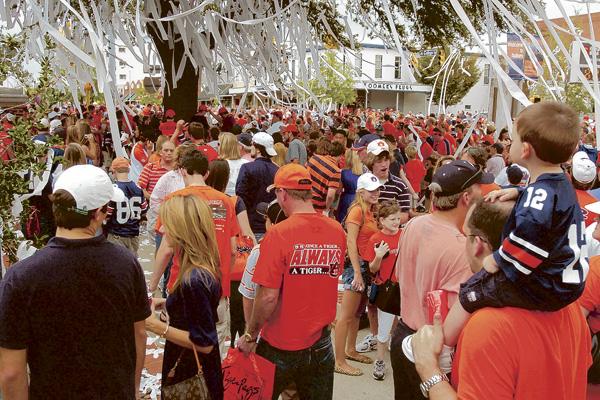 Fans celebrate national championship
Toomer's Oak after poisoning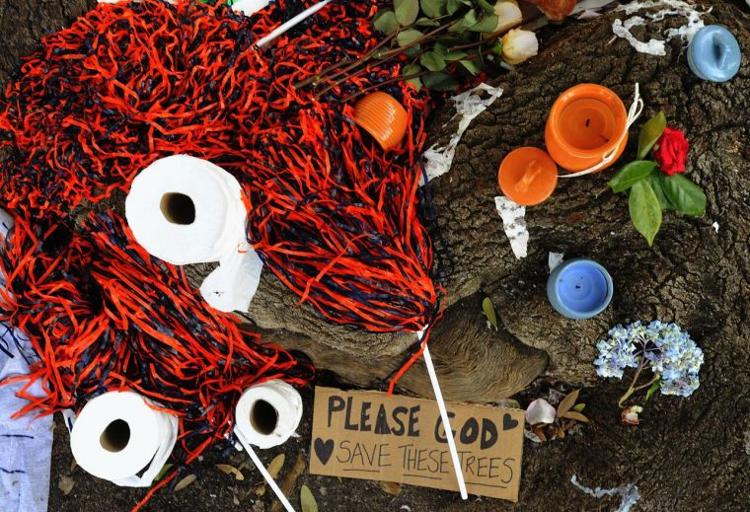 Toomer's Oak after poisoning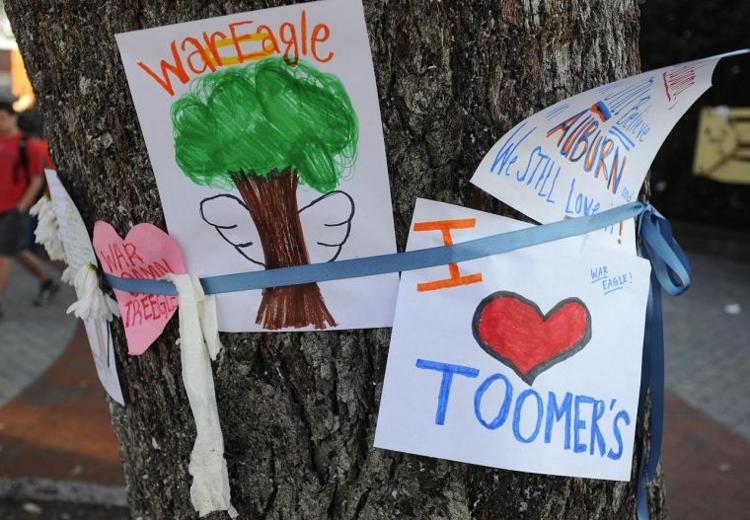 Toomer's celebration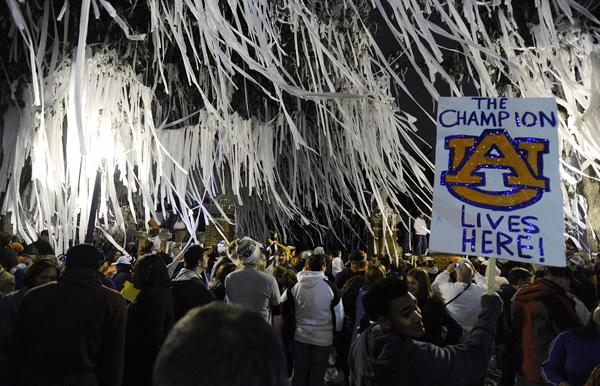 Toomer's Corner BCS championship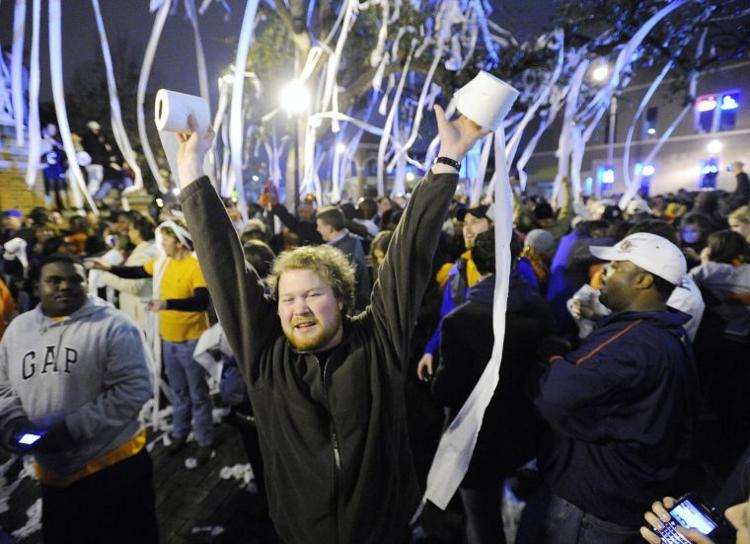 Toomer's Oaks
2004 after victory over LSU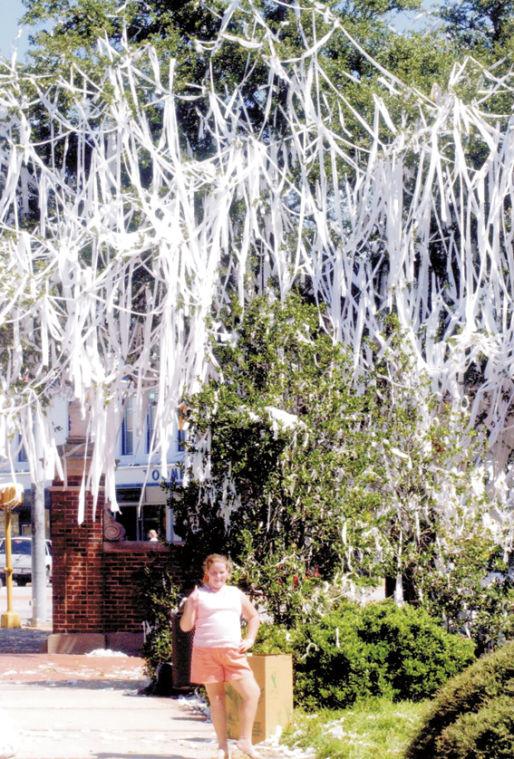 Toomer's Corner, the place to be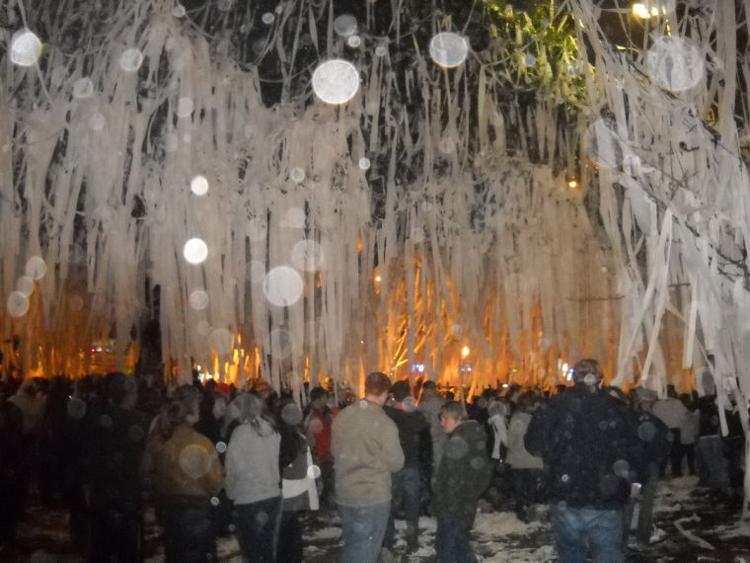 Toomer's Corner, the place to be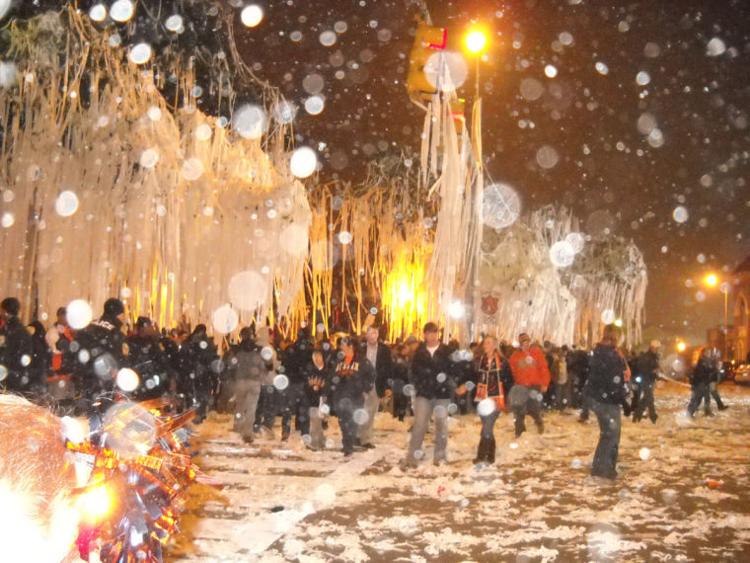 Toomers SEC Championship 2010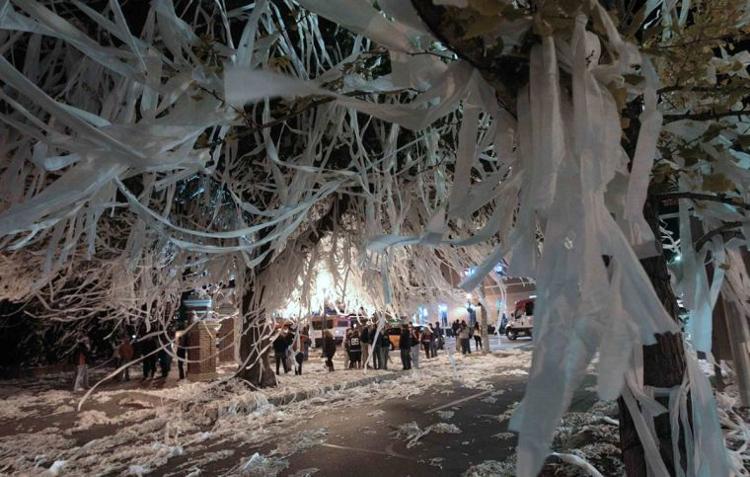 2010 SEC Championship Celebration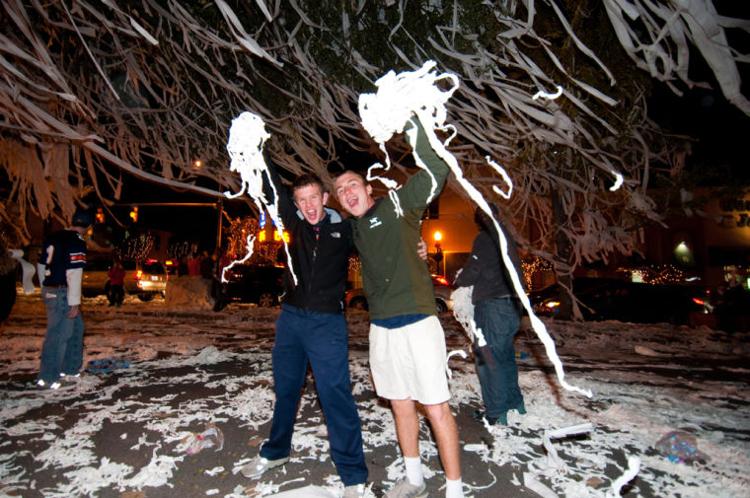 Toomer's Corner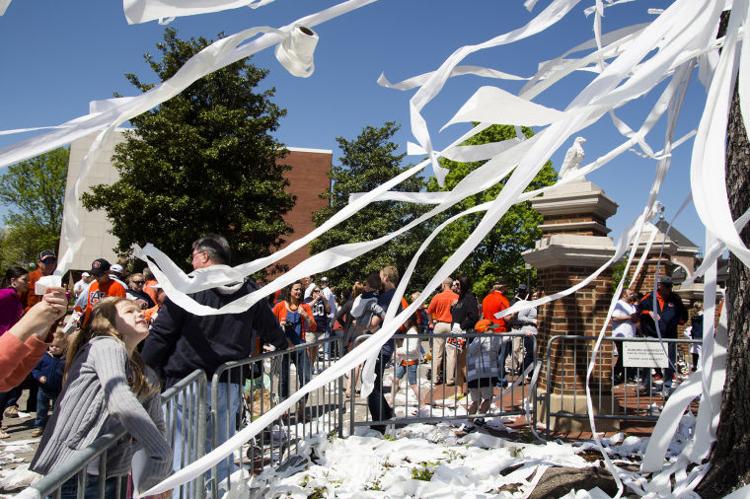 Toomer's Corner
Toomer's Corner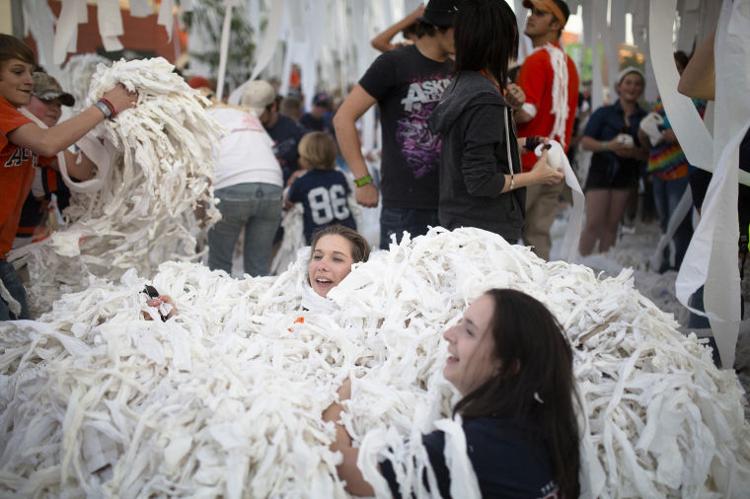 Toomer's Corner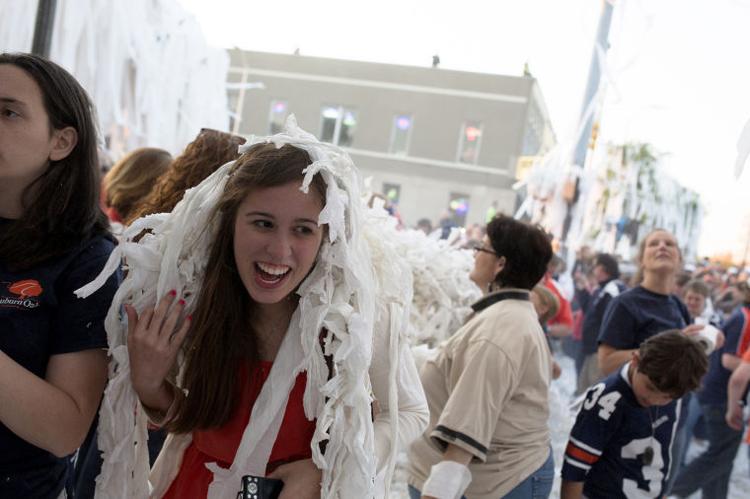 Toomer's Corner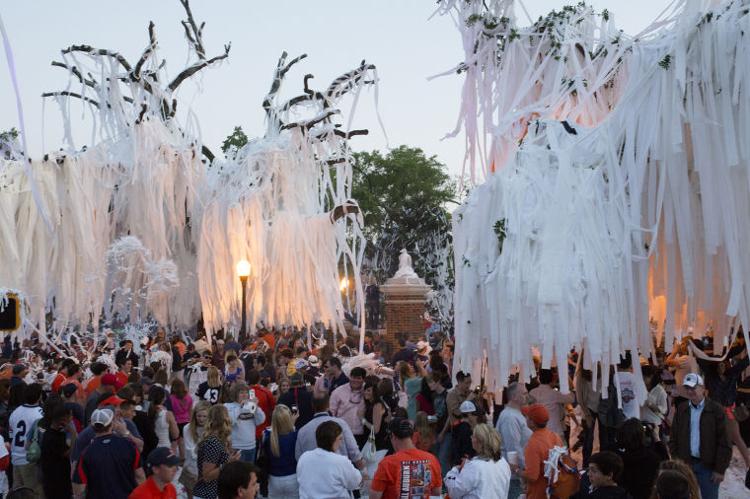 Toomer's Corner Celebration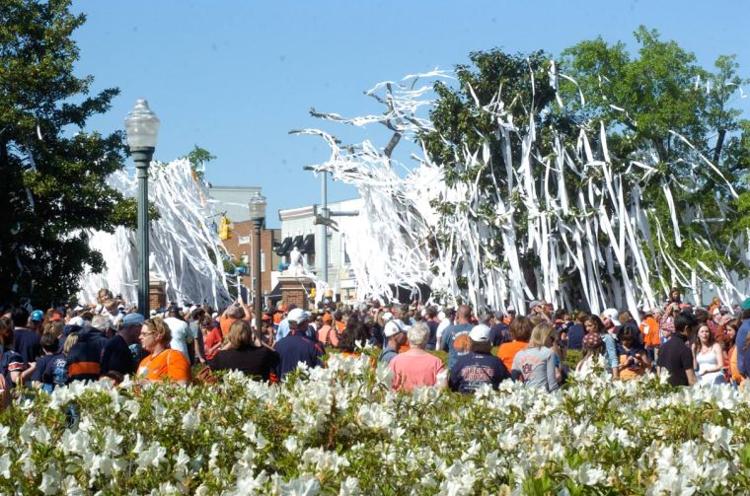 Toomer's Corner Celebration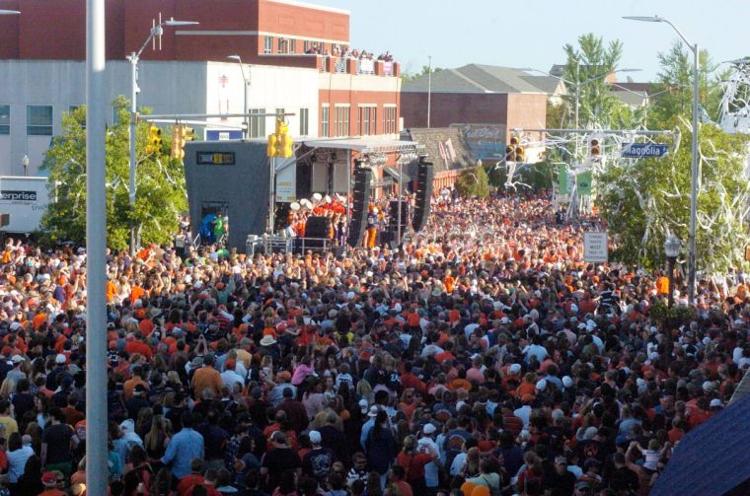 Toomer's Corner Celebration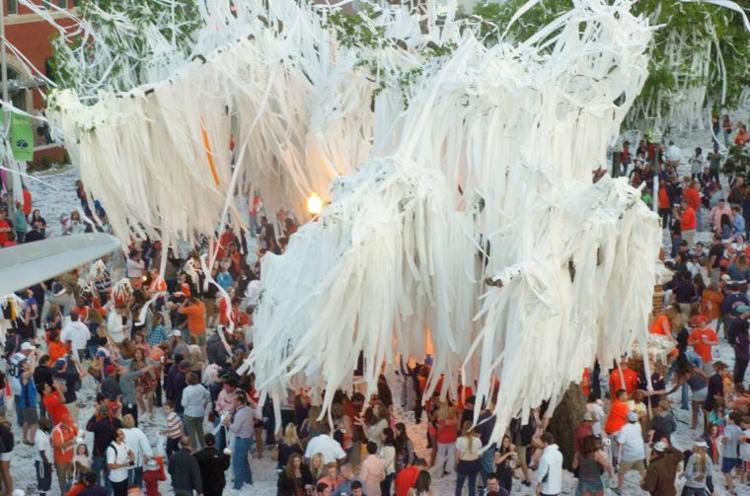 Toomers Night and Sunday
Toomers Night and Sunday
AUBURN EQUESTRIAN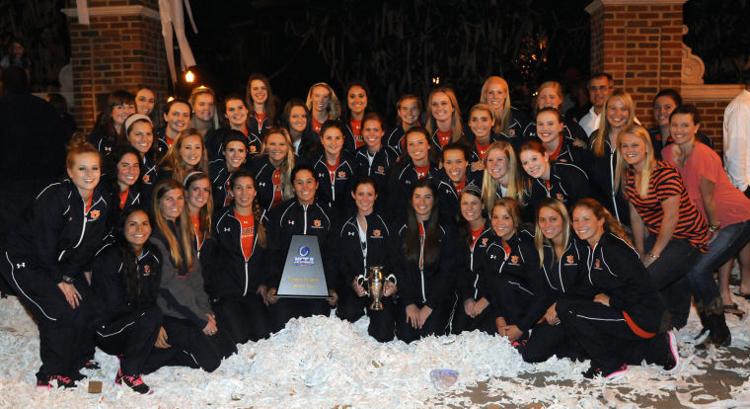 Removal of oaks at Toomer's Corner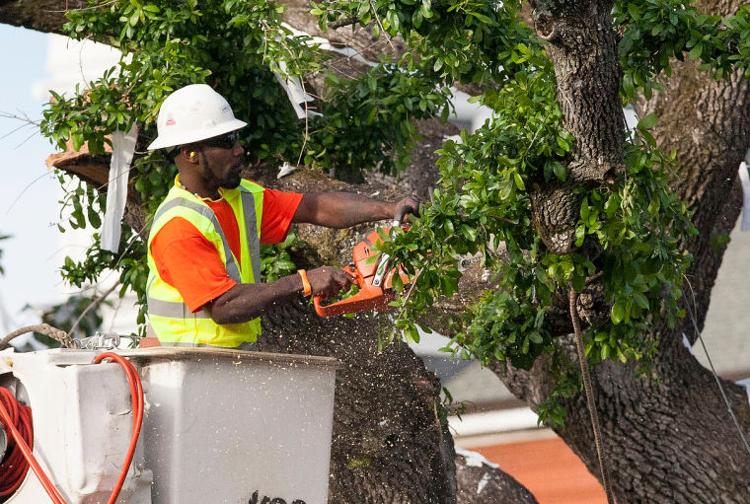 Dufner Roll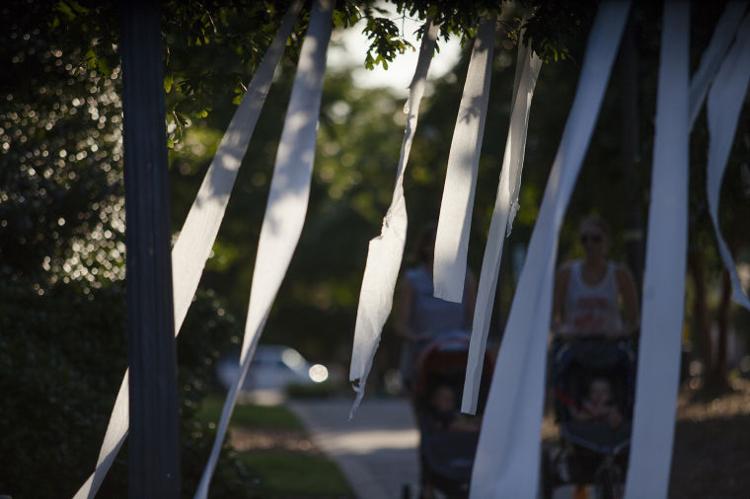 Auburn def. A&M Toomer's Roll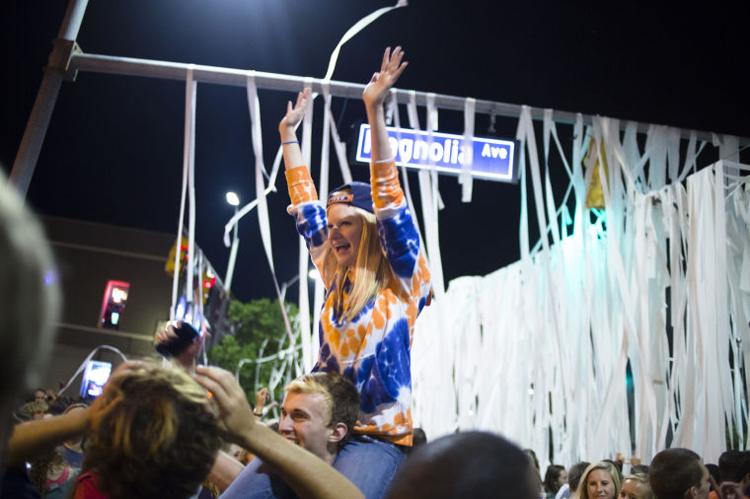 Iron Bowl 2013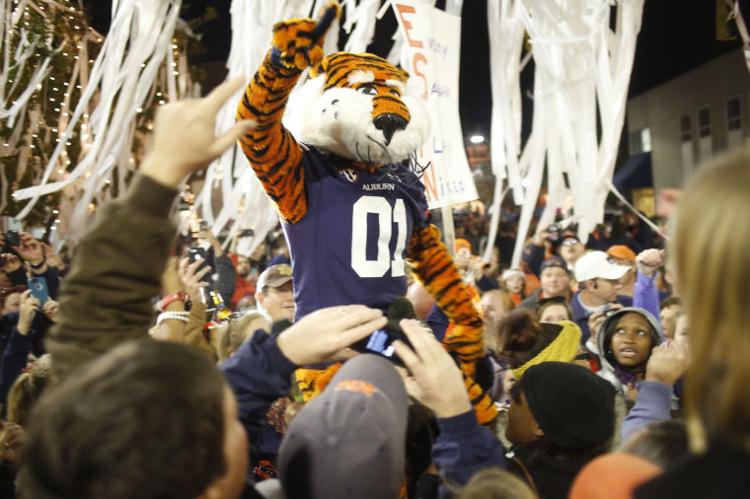 Auburn fans: SEC Championship 2013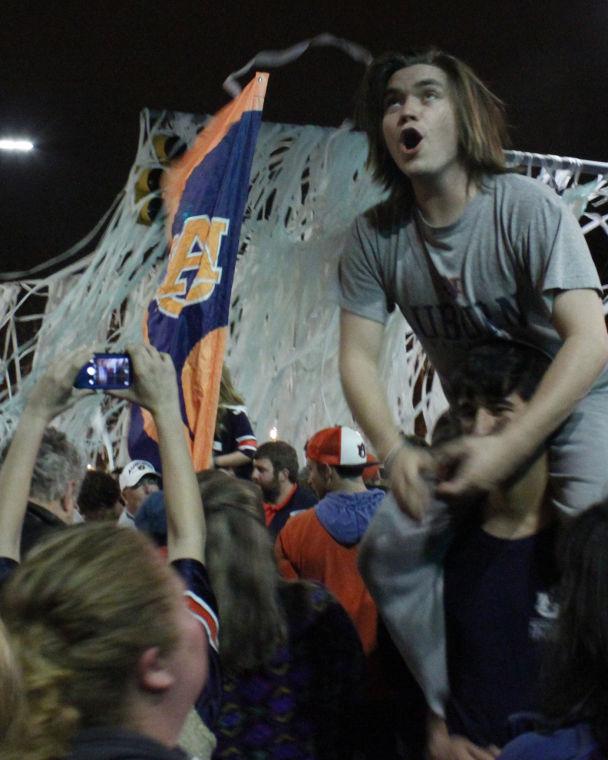 Auburn fans: Toomer's 2013
AU fans gather at Toomer's Corner in memory of Philip Lutzenkirc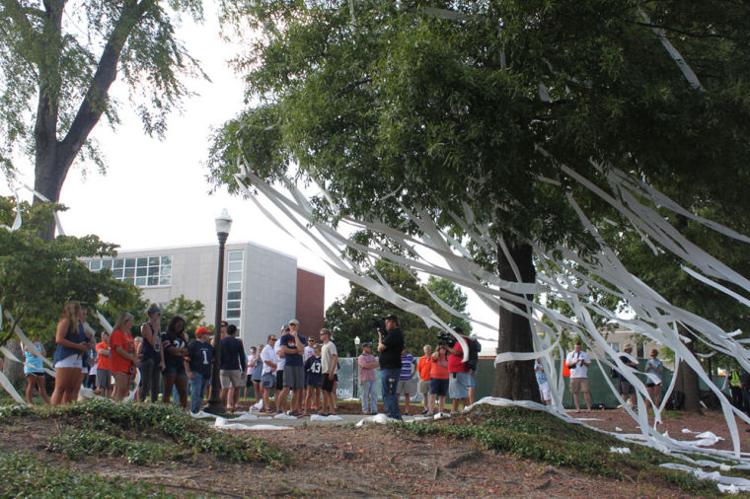 AU fans gather at Toomer's Corner in memory of Philip Lutzenkirc
Zach Lutz Toomer's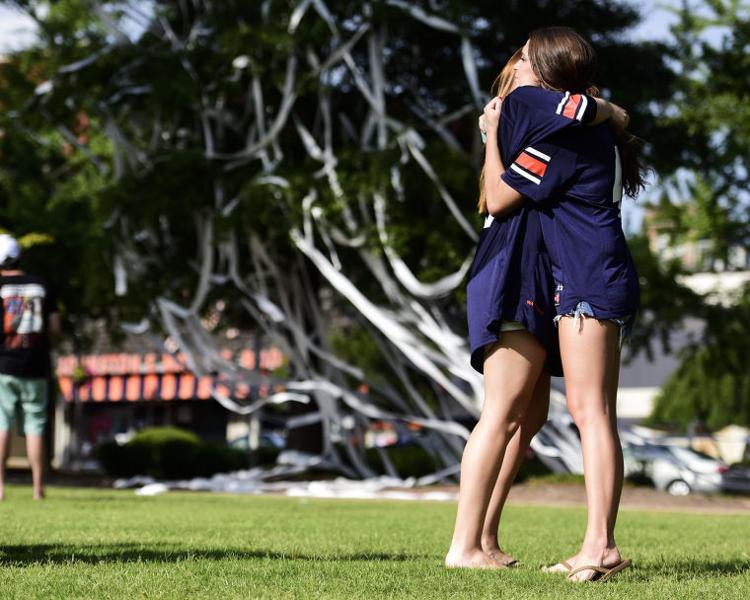 LSU at Auburn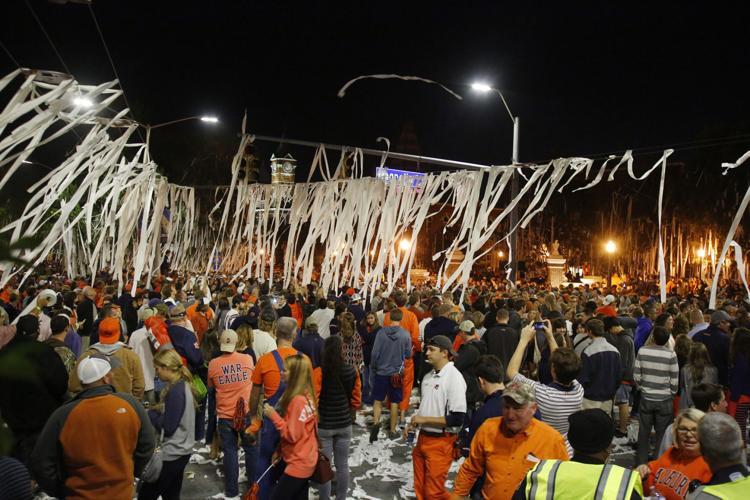 Toomers Oaks Planting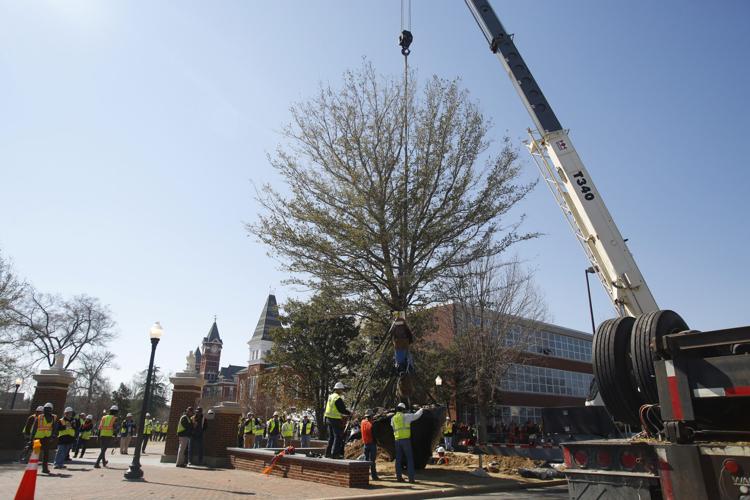 Toomers Oaks Planting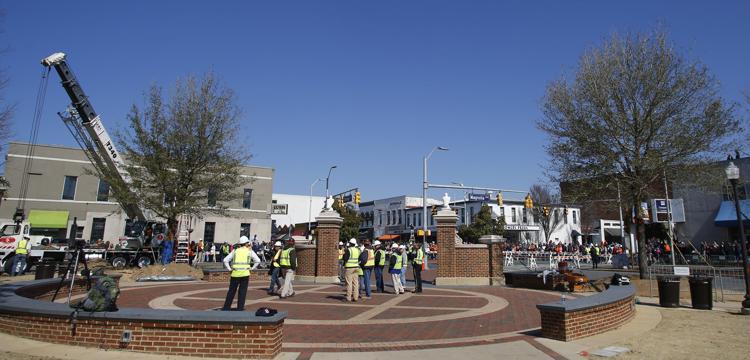 Toomer's Corner Tree Replaced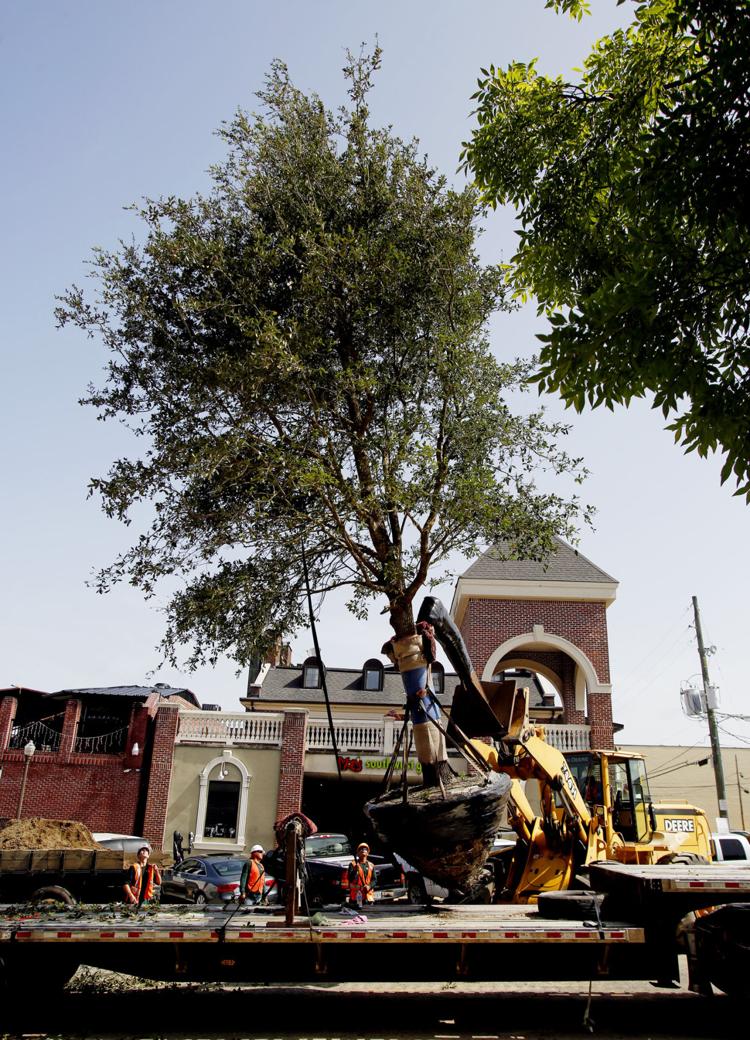 Auburn vs. Kentucky 2016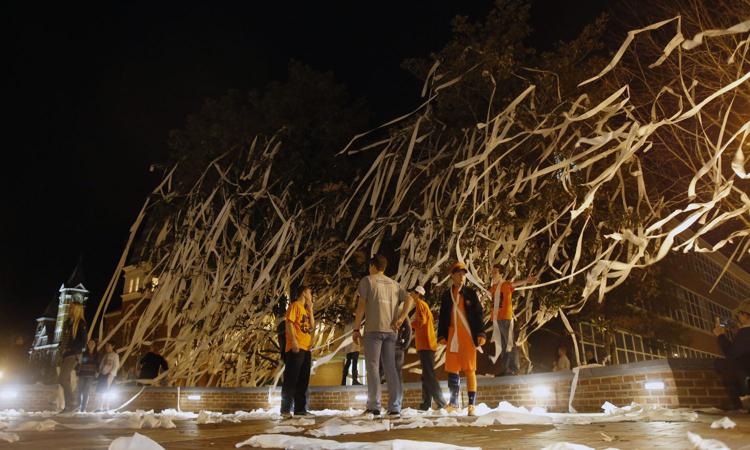 AU Equestrian Rolls Toomers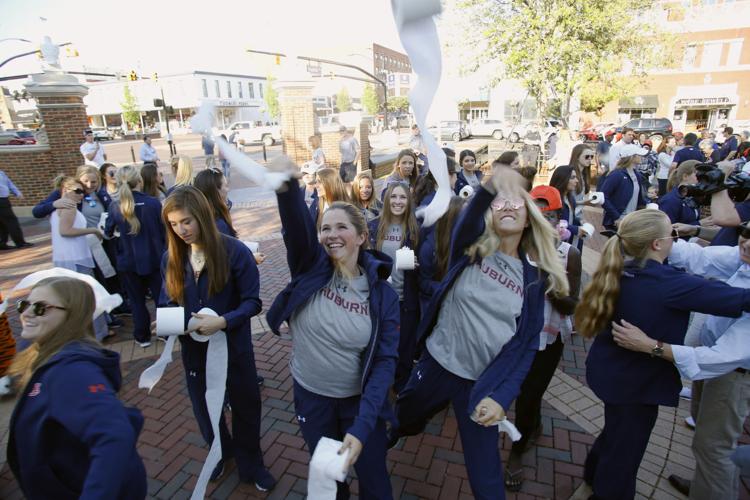 Toomer's tradition returns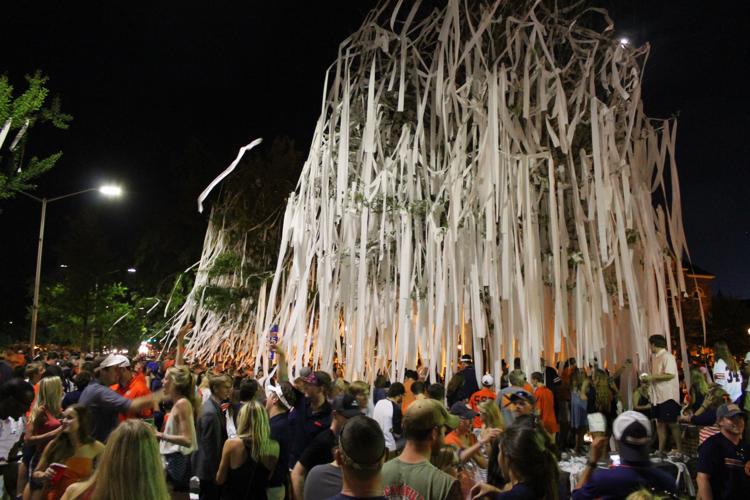 Auburn vs LSU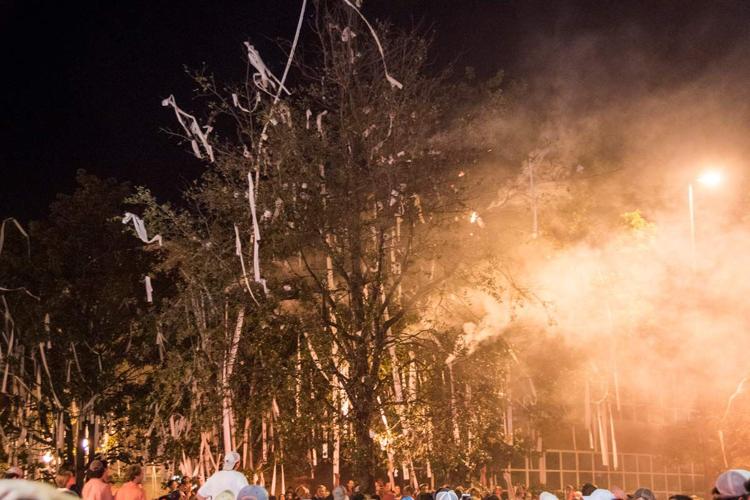 Burned Toomers Corner Tree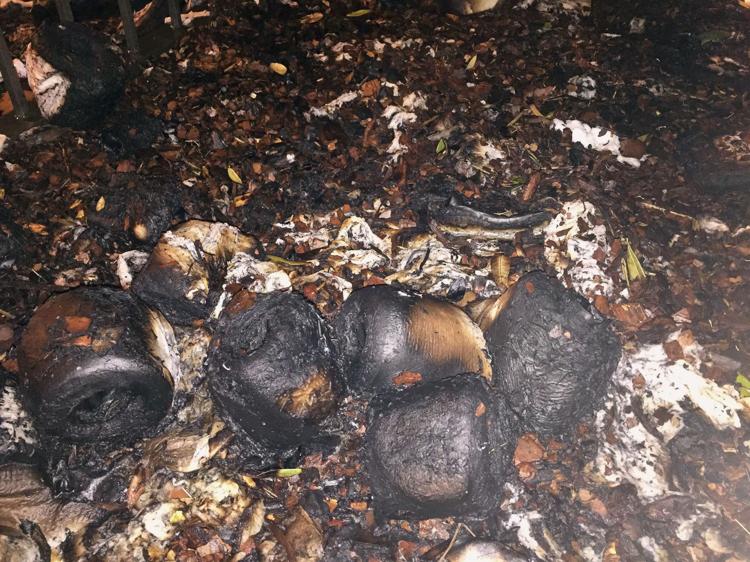 Burned Toomers Corner Tree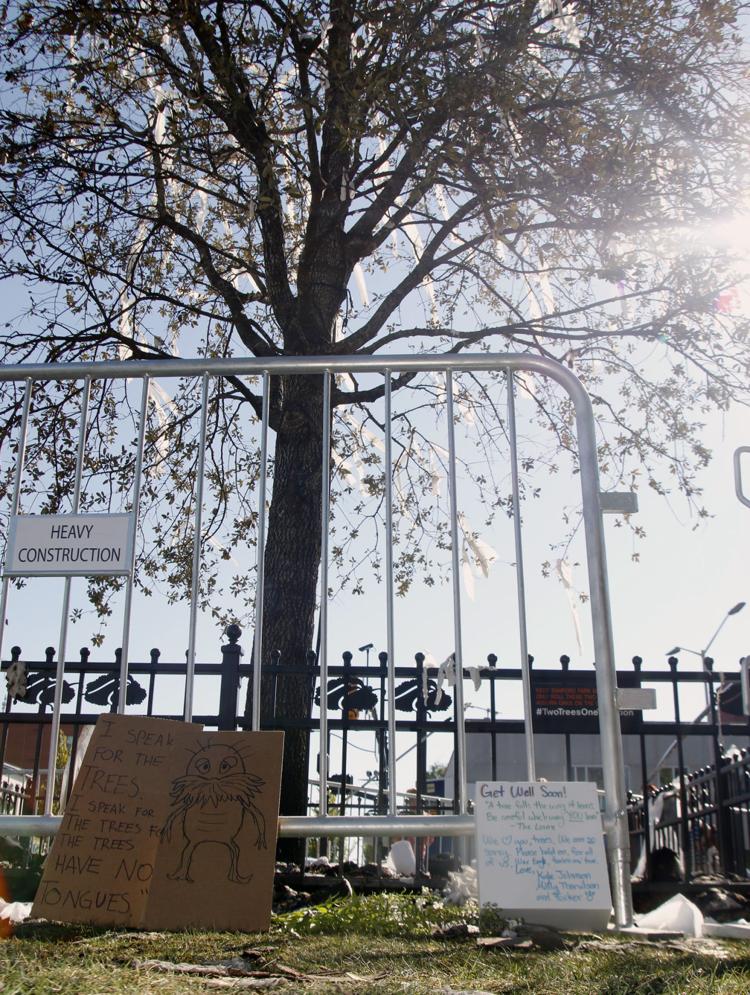 Auburn v. Georgia 2017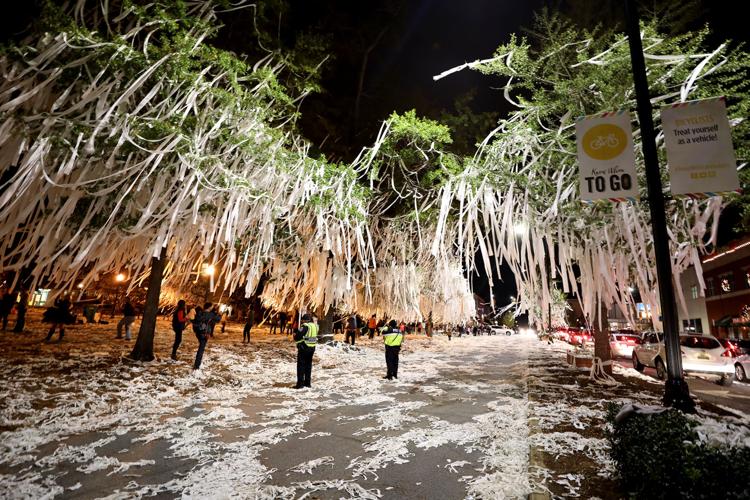 No. 10 Auburn defeats No. 1 Georgia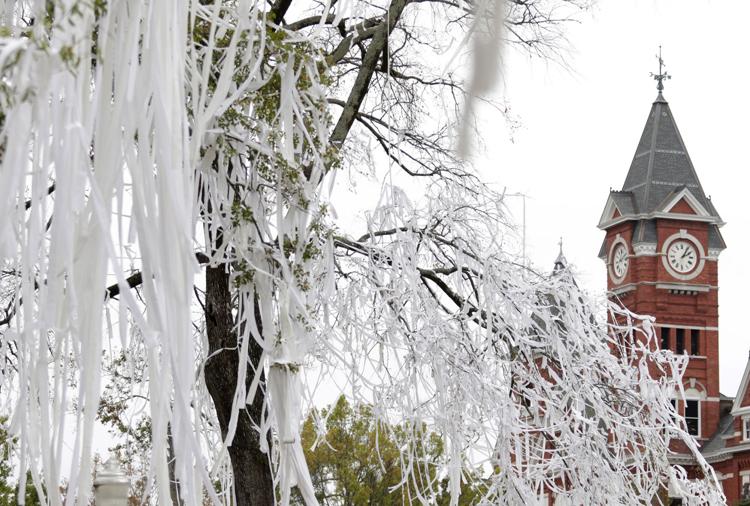 Iron Bowl 2017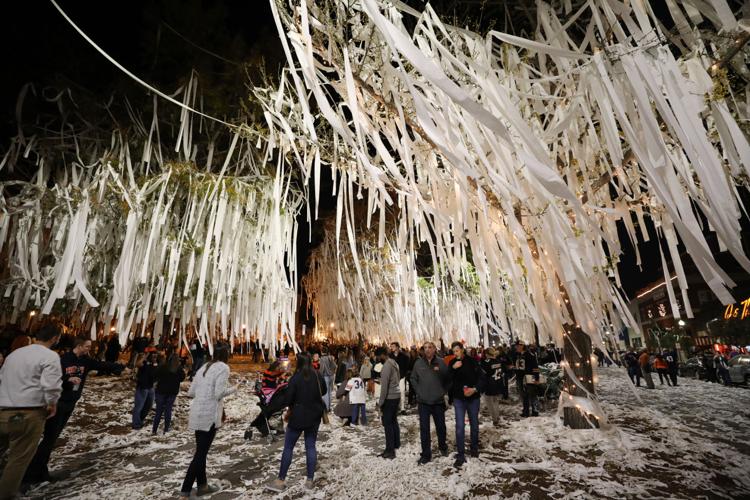 Iron Bowl 2017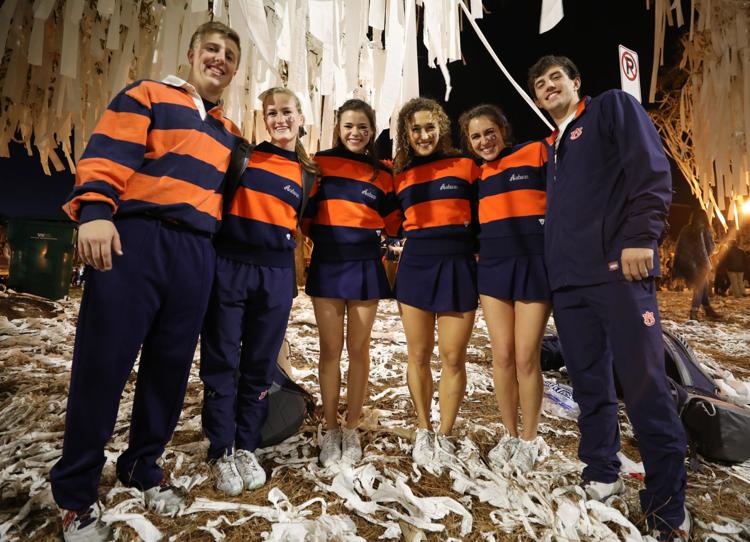 Iron Bowl 2017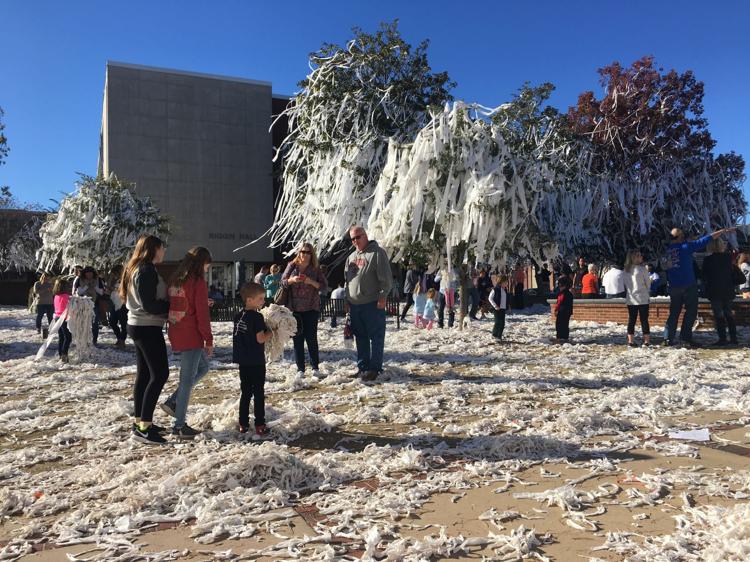 Iron Bowl 2017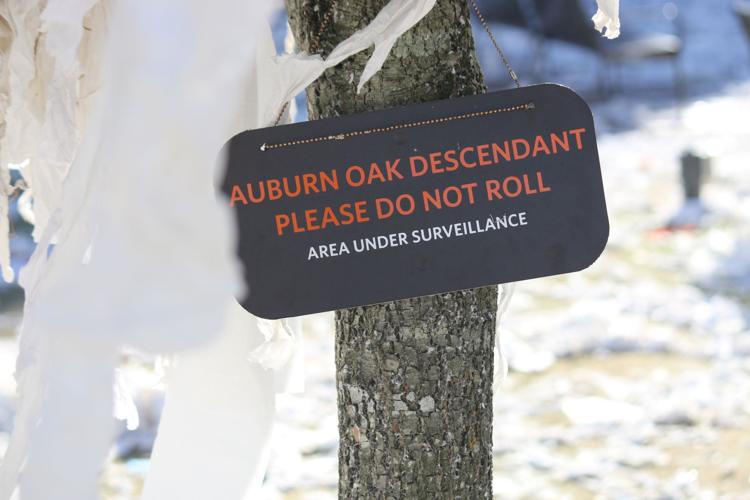 Iron Bowl 2017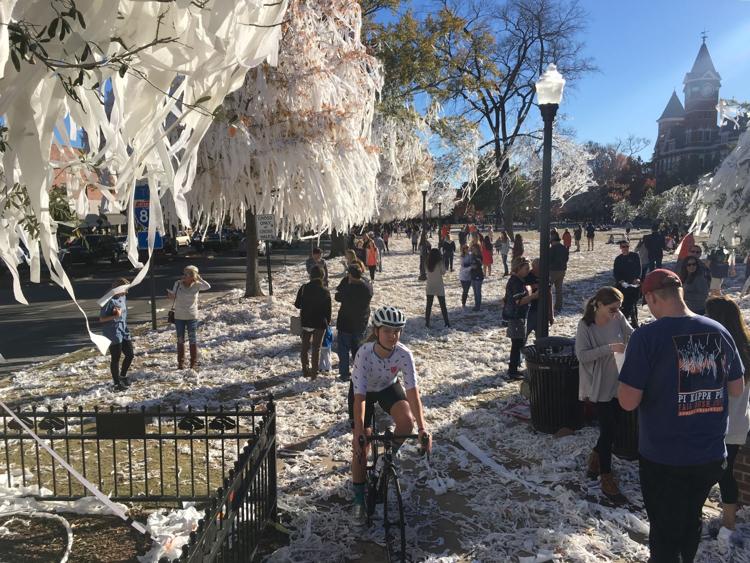 Auburn equestrian 2018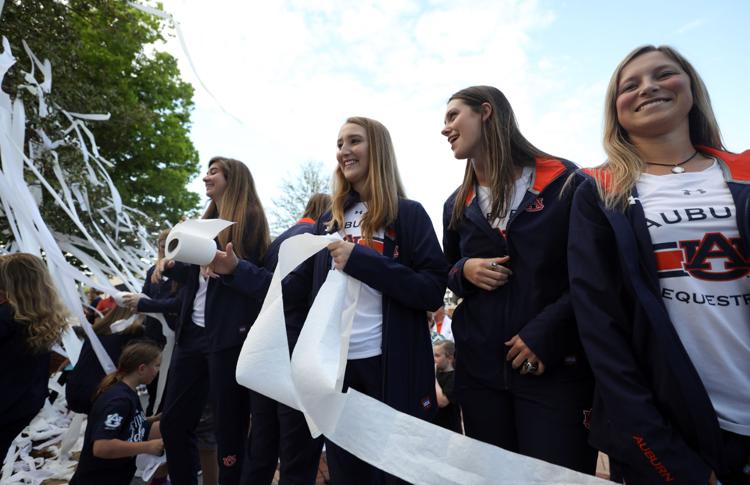 Auburn equestrian 2018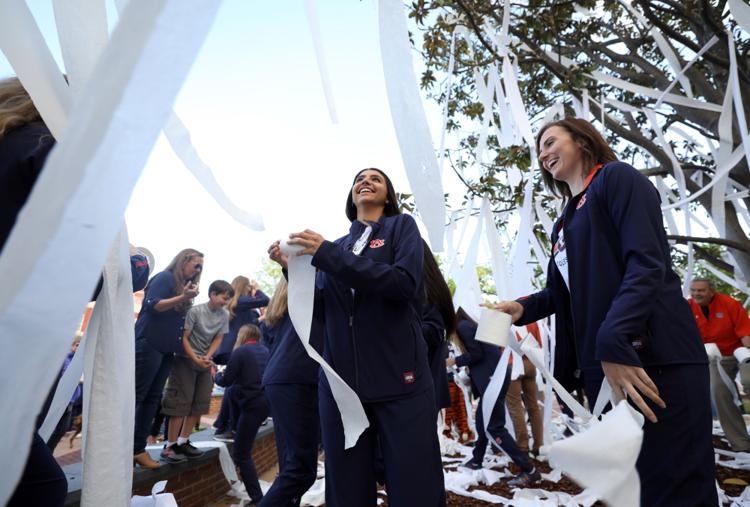 Life of the Party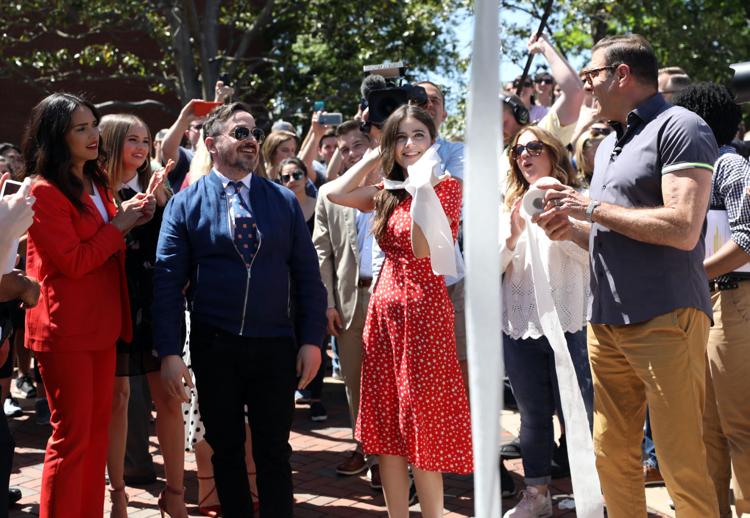 Fans celebrate at Toomer's Corner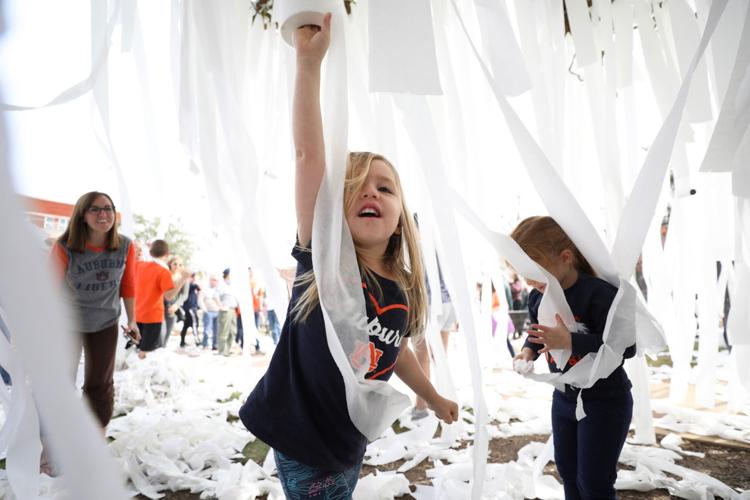 Fans celebrate at Toomer's Corner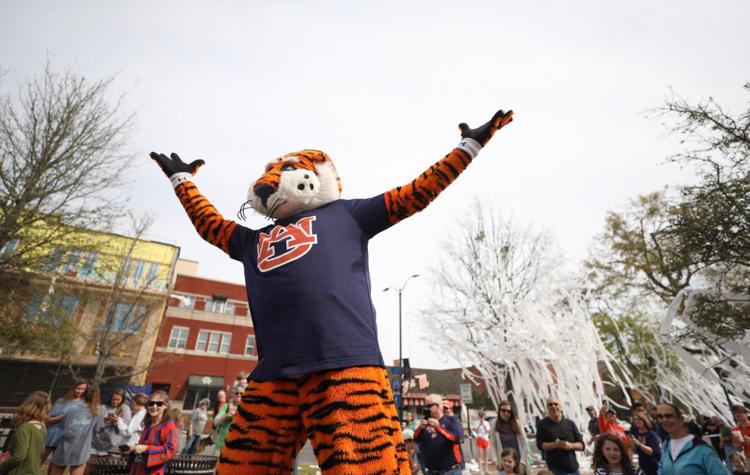 Auburn Celebrates SEC Tounament Championship at Toomers Corner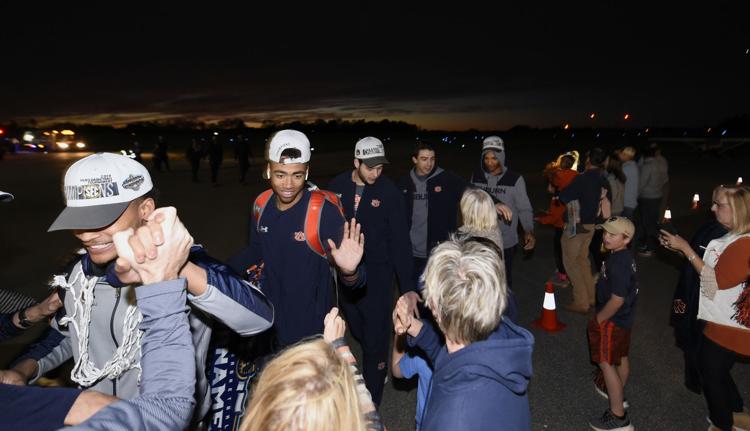 Auburn Celebrates SEC Tounament Championship at Toomers Corner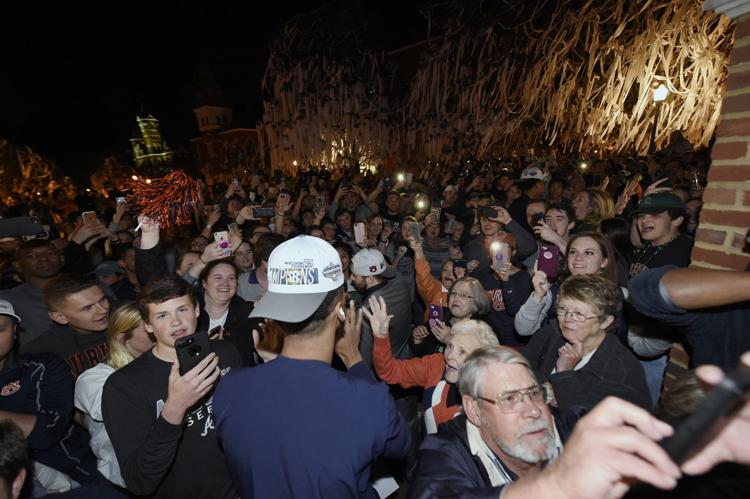 Auburn fans gather to celebrate Auburn's 97-80 win over North Carolina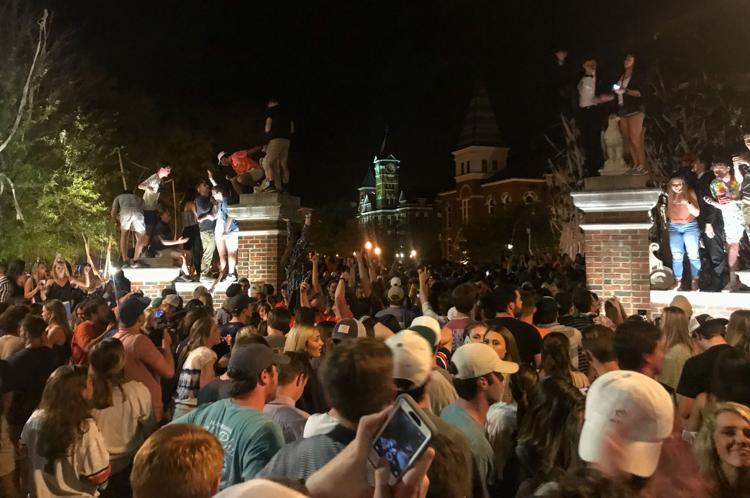 Auburn fans gather to celebrate Auburn's 97-80 win over North Carolina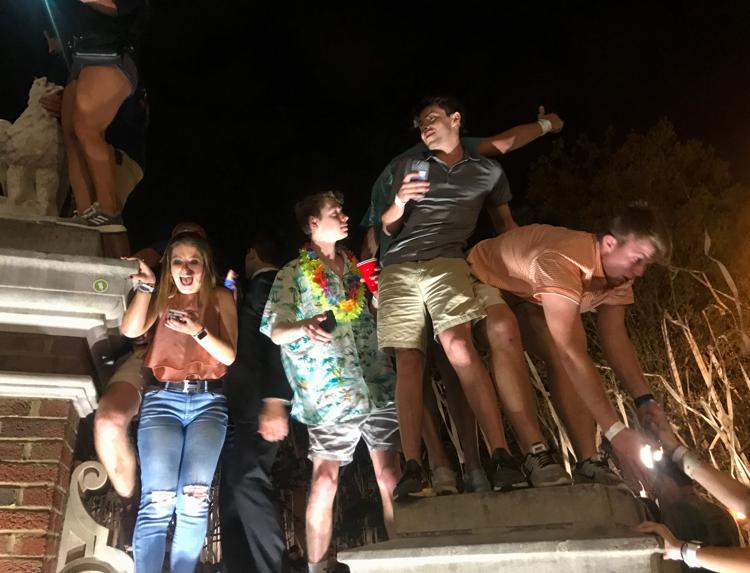 Toomer's Corner the day after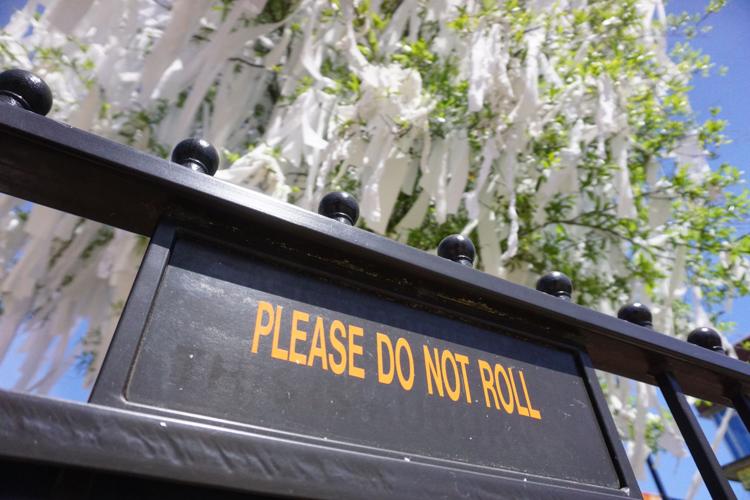 Auburn fans celebrate the Tigers' first Final Four appearance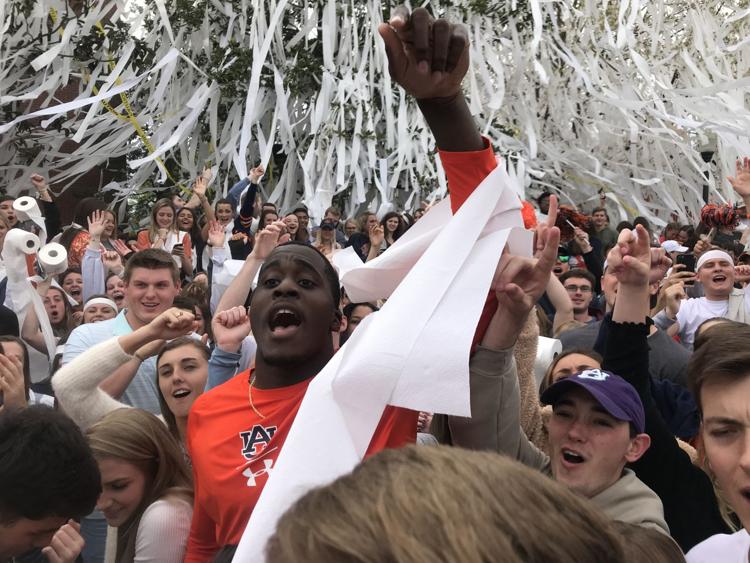 Auburn fans celebrate the Tigers' first Final Four appearance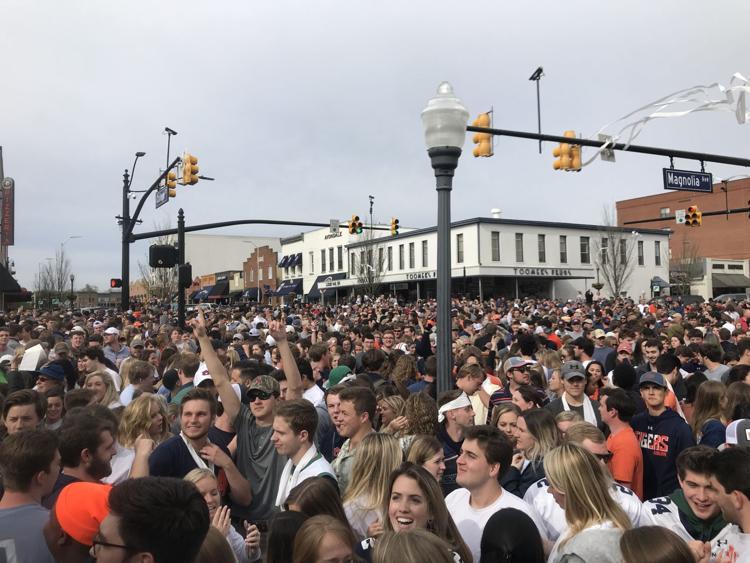 Auburn fans celebrate the Tigers' first Final Four appearance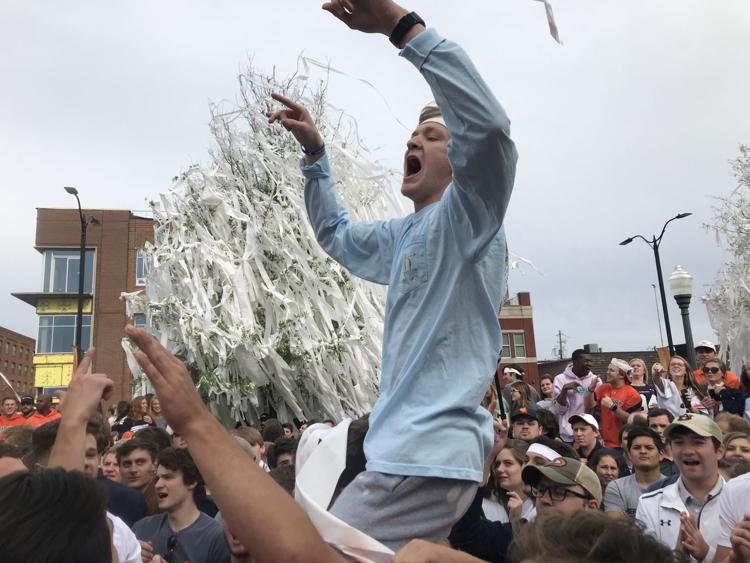 Auburn Equestrian Championship Celebration