Whether newly engaged or wrapping up final details, about 30 vendors showcased what they had to offer on Sunday to help couples find what they need for their nuptials in the Opelika-Auburn News' annual Wedding Showcase.
The event was held at the Auburn Marriott Opelika Hotel & Conference Center at Grand National on Sunday afternoon.
Bride Tabitha Nelms, of Auburn, has been planning her vineyard wedding for about a year but is looking for a few more checklist items before the ceremony takes place in June.
"We've got six months to go so we're pretty close to complete. Just tying everything together," Nelms said.
Nelms came to the event with the hopes of finding options for a wedding photographer and bakers to make her wedding cake.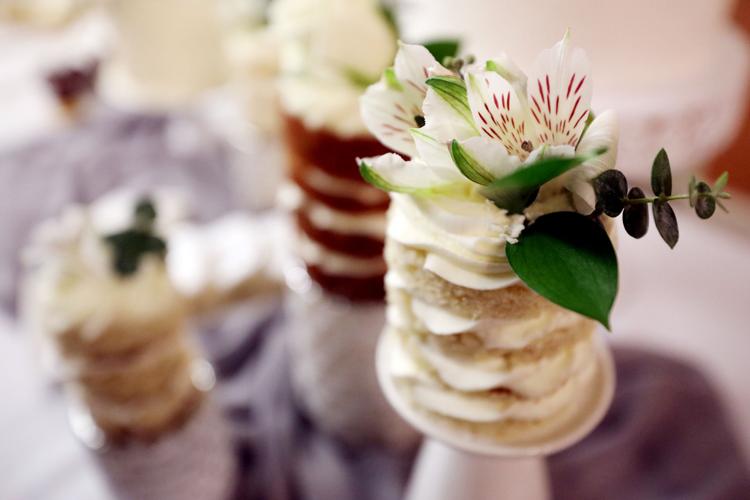 "There's really no better way to get in touch with brides than this event, at least not in this area," said Tiffany Davis, Lucy's restaurant general manager.
The restaurant, which been open for about seven months, spent the afternoon promoting it's dining rooms as possible location for receptions and other gatherings – including a new dining room space that will open in mid-February that will be capable of seating 24-50 guests – as well as introducing itself to visitors unfamiliar with the business.
"A lot of people didn't even know we existed," Davis said.
"So I'm really excited to have had the opportunity to get the word out there about us being in the Moore's Mill area… I've invited a lot of these people out to the restaurant to just take a tour and see what we've got to offer," Davis continued.
Other products and services found at the Wedding Showcase included photography services, invitations, wedding attire, flowers, entertainment, honeymoon trips, and others.