The Auburn 16-year-old arrested in connection with the death of Rod and Paula Bramblett in a vehicle crash has lost his bond and is headed to rehab.
Lee County Judge Russell Bush revoked the bond Wednesday morning of Johnston Edward Taylor due to traffic citations for speeding and driving recklessly racked up in the last several weeks.
"It appears that you don't quite appreciate the seriousness of everything involved here and that's a very shocking and sad revelation," Bush said during the hearing. "Absolutely shocked that somebody in your situation would be out carrying on like you are. "
The hearing took place in front of numerous people including family members of both Taylor and the Brambletts.
Taylor is in the custody of the Lee County Sheriff's Office, but he could be taken to a rehabilitation facility for treatment as soon as Monday.
Rod Bramblett — known as the Voice of the Auburn Tigers — was the lead broadcaster for Auburn University athletics for many years before his death.
Taylor is charged as an adult with two counts of manslaughter-reckless in connection with the May 25, 2019 crash that killed the couple. Investigators claim he plowed into the couple's vehicle traveling around 90 mph.
Taylor's attorney Tommy Spina is okay with Bush's ruling.
"I believe the judge's ruling, in light of all facts and circumstances, to be fair and balanced," Spina said in a statement. "It is hoped that my client will benefit from the opportunity that he's been given to show that his actions do not define the person that he is."
Lee County District Attorney Brandon Hughes filed a motion Friday requesting for Taylor's bond to be revoked due to his recent traffic citations. Wednesday's hearing was set in response to the motion.
Hughes' main objective for revoking Taylor's bond is to keep the community safe.
"My goal is to keep this community and these streets as safe as possible," he said. "I'm going to do what I can, as soon as I can, within my power, to see that, that person's taken off the street. And at least for right now, that's been done. "
Hughes noted in the hearing that Taylor's recent citations are similar to the behavior he engaged in at the time of the May crash that killed the Brambletts.
Hughes stated that the Bramblett family was satisfied following the hearing with Taylor's bond being revoked.
Spina did not make excuses or give explanations to Taylor's behavior during the hearing.
"I'm quite frankly personally embarrassed and I've explained this to him, but how I feel is not really the issue here," he said in court. "The issue here is exactly what Mr. Hughes said. I don't think the court can just act as if it didn't happen."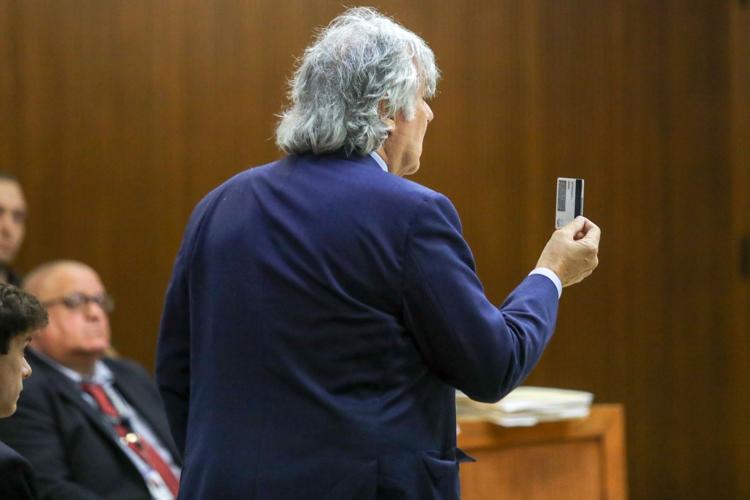 Bush also ruled Wednesday that Taylor is forbidden to operate a motor vehicle and Spina be the custodian of his drivers license.
Taylor has a bed waiting for him an unnamed rehab facility and could be taken to the facility as early as Monday for treatment.
He is being held at the Lee County Detention Facility until the Lee County Sheriff's Office can arrange for Taylor to be taken to rehab.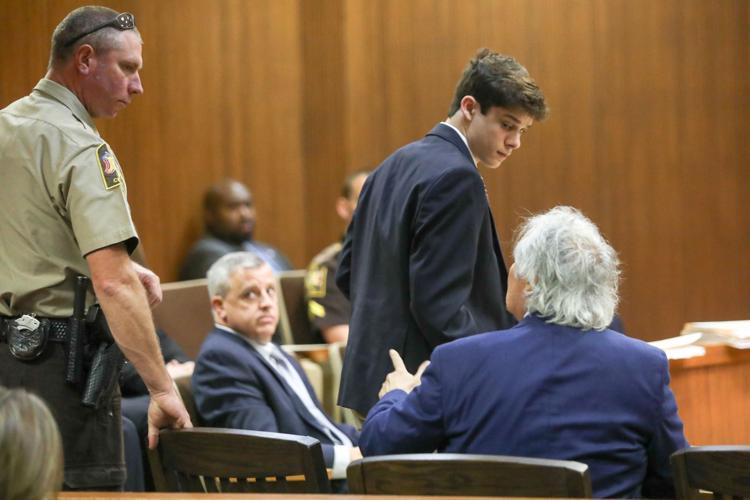 However, once at the rehab facility, Taylor may not leave. If he does walk out of the facility, he would face other charges such as felony escape.
"If he leaves the facility, it's the same thing as if he walks out of jail," Hughes said. "So he cannot leave."
Spina feels treatment will be the best option for Taylor, and the public, in the long run.
"I would just ask the court to allow this young man to address the issues professionally with professionals in a setting outside of the county jail," Spina said in court.
"And ultimately we can get to a place in this case where a resolution can be had that will allow Mr. Taylor to one day, at age 16… to be a productive citizen and to pay the price to society for the deaths he has caused and for what he has done that brings him here before you today."
It is not certain how long Taylor will remain at the rehab facility for treatment, however, when his treatment is complete Taylor will be brought back to the Lee County Detention Facility.
Hughes anticipates Taylor's attorneys to file another motion for bond reconsideration upon Taylor's completion of treatment and return to the facility.
"I would think his lawyer would file a motion to have him released back on bond, that's again, a long way away," Hughes said.
Taylor will remain in the Lee County Detention Facility following treatment until he may or may not be released on bond again.
Authorities reported that reckless driving and speeding both contributed to the Bramblett crash.
The report from the Alabama Law Enforcement Agency's Traffic Homicide Unit indicated that Taylor's vehicle was doing 89-91 mph and did not brake before the crash, according to the affidavit.
The posted speed limit for the section of Shug Jordan Parkway where the crash occurred is 55 mph.
A toxicology analysis report from the Alabama Department of Forensic Sciences indicated a blood sample from Taylor contained THC.
THC "is the primary psychoactive component of marijuana and is indicative of recent usage of marijuana at the time of the collision on May 25," the affidavit reads.
Taylor told police he fell asleep while driving and did not remember what happened, according to the traffic crash report.
Taylor's case has yet to be heard by a grand jury. He waived his preliminary hearing in July, but there is no indication when a grand jury will hear the case.