A suspect who's mug shot photo has become viral online was booked at the Lee County Detention Centeron Nov. 21, 2018, after a police pursuit on interstate 85.
Charles Dion McDowell, 31, was booked on charges including attempting to elude, second-degree possession of marijuana, reckless driving, driving with license revoked and improper lane usage, according to jail records.
The charges obtained in Lee County begin with an incident in Montgomery, Lee County Sheriff's Office Capt. Van Jackson told the Opelika-Auburn News.
A traffic stop was conducted in Montgomery, but the vehicle fled from the scene at some point during the stop. Information on the vehicle was sent out and a police chase ensued in the Montgomery area but was later discontinued, Jackson said.
At around 1 a.m. on Nov. 21, 2018, Lee County deputies spotted the vehicle traveling on Interstate 85 northbound when another pursuit began. Officers were able to stop the vehicle just south of exit 70 using spike strips, Jackson said.
McDowell was admitted into the jail at 3:37 a.m. on bonds totaling $5,400, records said. McDowell was later released at around 10:43 a.m. Nov. 21, 2018.
Florida arrest and charges
McDowell's photo was posted on Nov. 13, 2018, with a news release on Escambia County Sheriff's Office's Facebook page.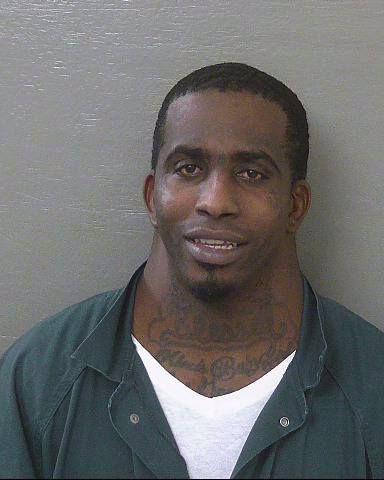 In Escambia County, Florida, he was arrested and charged with fleeing/eluding police with lights and sirens active, and multiple drug related charges, according to the post.
His photograph from this post inspired a meme used across social media platforms. 
As of Nov. 21, 2018, the post has more than 298,000 comments and 265,500 shares.
This story will be updated.