Auburn University invited the community to join students at a breast cancer awareness event on Friday: 'All In, All Pink'.
'All In, All Pink' had booths set up at on the green space with pharmacy students, nursing students and local community businesses to spread more information about breast cancer.
PHOTO GALLERY: See photos from the All In, All Pink event in a gallery at the end of this story.
Nursing students were set up to take attendees' blood glucose as a way of detecting problems or potentially diabetes.
"I think it's really important [to have an event like 'All In, All Pink'] because a lot of people, unless you're in the medical field, you just don't know what to look for, like the signs and symptoms," said Megan Cook, a nursing student.
The AU Gospel choir performed three different sets for visitors prompting claps and cheers from the gathered crowd under a white tent.
By the end of the event, even Aubie had showed up, joining the choir in clapping and dancing, despite not being much of a singer, himself.
Students from Tuskeegee University's Epsilon Beta Chapter of Chi Eta Phi, had a booth set up with visual aids for guests. On a red table cloth, the women had set a number of plastic breasts that showed the signs or symptoms of breast cancer so men and women could know what to look for.
"It's important for people to know the signs and symptoms and when to necessarily go and so people can be aware of their own body," said Shamia Mccollough, a member of the Epsilon Beta Chapter. Mccollough once found a lump herself and after having it checked out, it was discovered benign.
Vriana Fincher, vice president of Phi Delta Chi Pharmaceutical Fraternity, opened the ceremony and was followed by Royrickers Cook, vice president for university outreach and associate provost.
Patti Sweatman, a retired nurse, was one of two guest speakers at the event and is a breast cancer survivor.
She shared her story with guests, her breast cancer journey, and implored women to check themselves often.
"I've lost a lot of friends and family to cancer," said Sweatman, who is the first in her family, however, to contract breast cancer. "… God was my rock. He got me through it, every step of the way."
Sweatman found a lump in 2009 and ended up having a double mastectomy. Following that, she underwent chemotherapy and is now cancer free.
"Chemotherapy is tough, but if you have the peace that I had knowing that it was going to be okay, then you can go through about anything," Sweatman said. "I call it joy through the journey. You can be joyful whether you're going through chemo, or whether you're going through cancer or whatever you're going through in life."
The second guest speaker for the event, LaKeisha King-Menifee, is also a breast cancer survivor, having just been placed in remission.
Before King-Menifee was ever diagnosed with breast cancer, she was diagnosed with ovarian cancer. After surgery, one year later, she was diagnosed with breast cancer.
"I just finished treatment the beginning of this year," she said. "Just finished surgery in July and just was told I was in remission in September."
King-Menifee's two main points for those she meets are to 'activate your faith' and 'know your body'. She said that by knowing herself, she was able to be diagnosed earlier than she would have.
"Make sure that you know your body, stand on your faith, trust God," she said. "I have a great support system."
Ebony Jackson, the former 'All In, All Pink' coordinator, closed the event and shared how it began many years before.
Her family has a long history of breast cancer victims and that just wasn't okay with Jackson. So to help raise awareness, 'All In, All Pink' was born.
"This is not about the free shirts, it's not about the pizza, even though those are pluses," Jackson said. "We had to do something so the college kids would come, but this is about awareness."
All in, All pink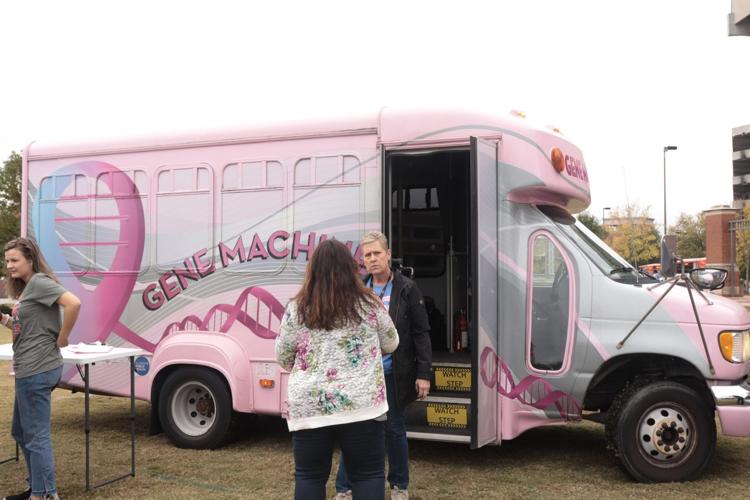 All In, All Pink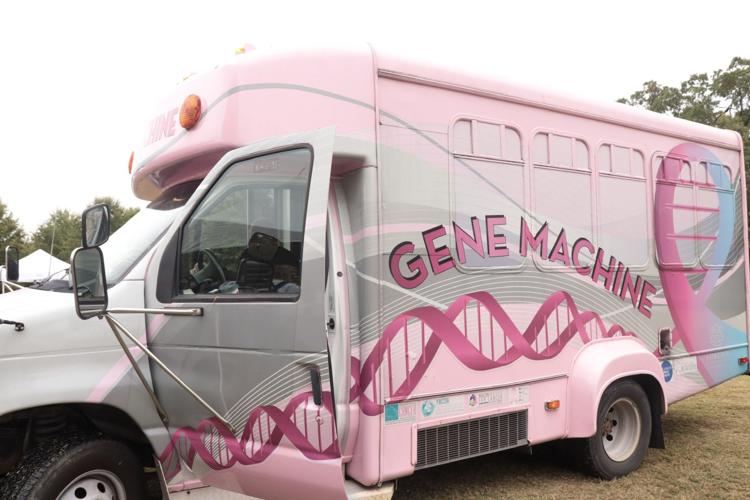 All In, All Pink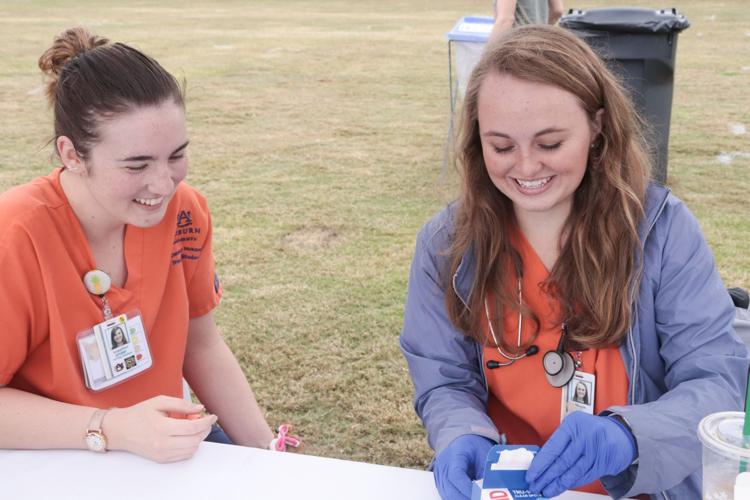 All In, All Pink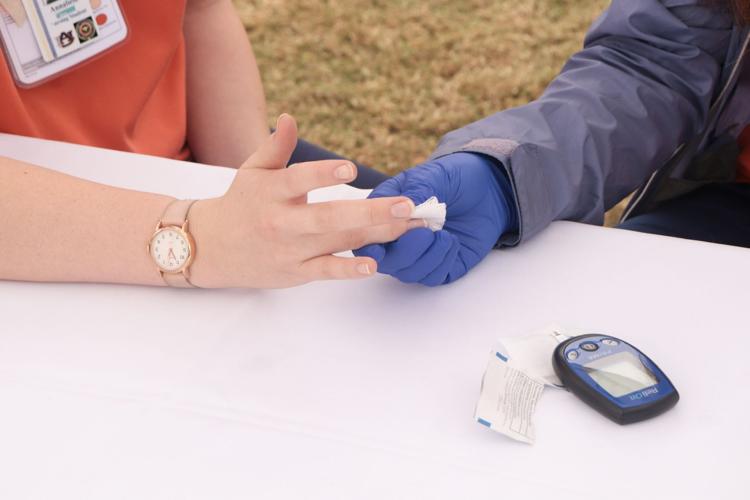 All In, All Pink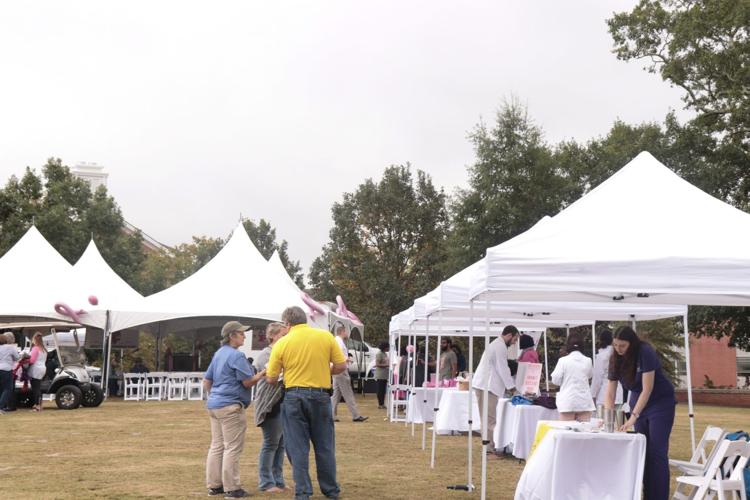 All In, All Pink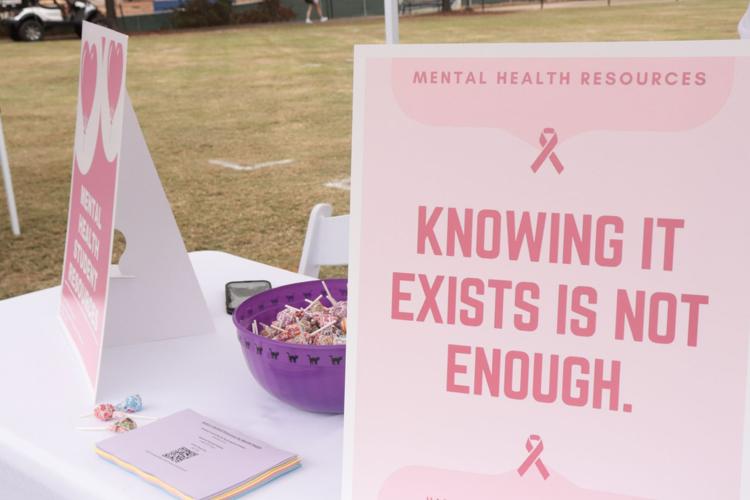 All In, All Pink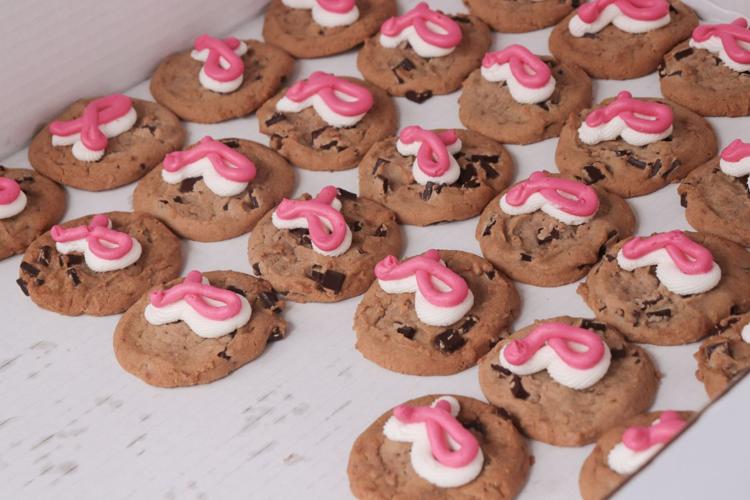 All In, All Pink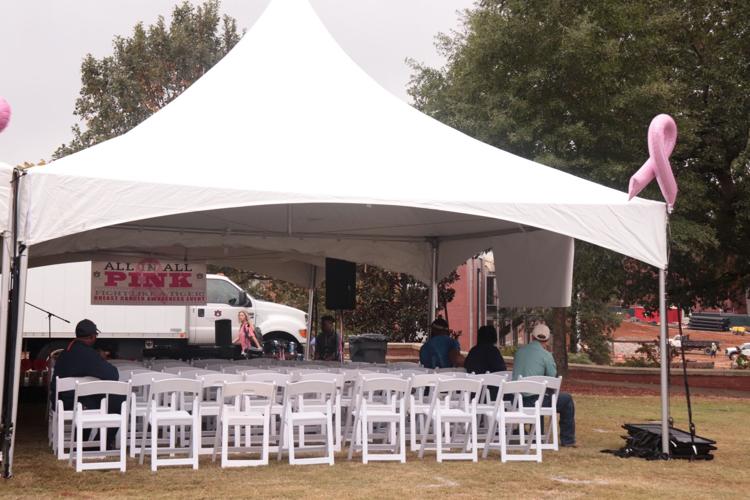 All In, All Pink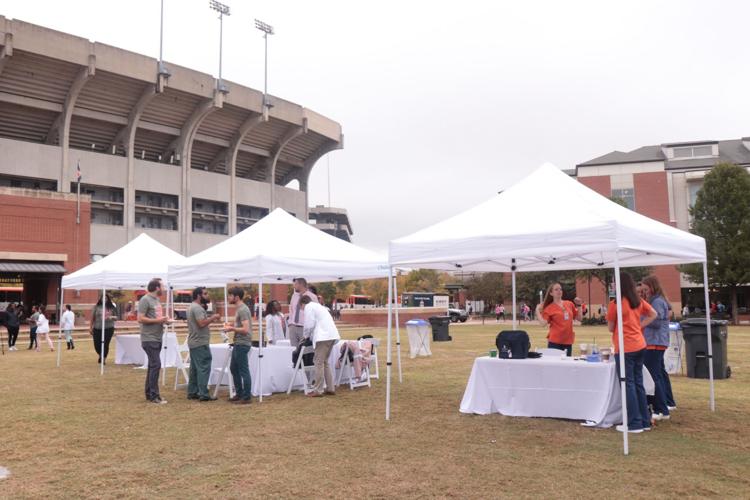 All in, All Pink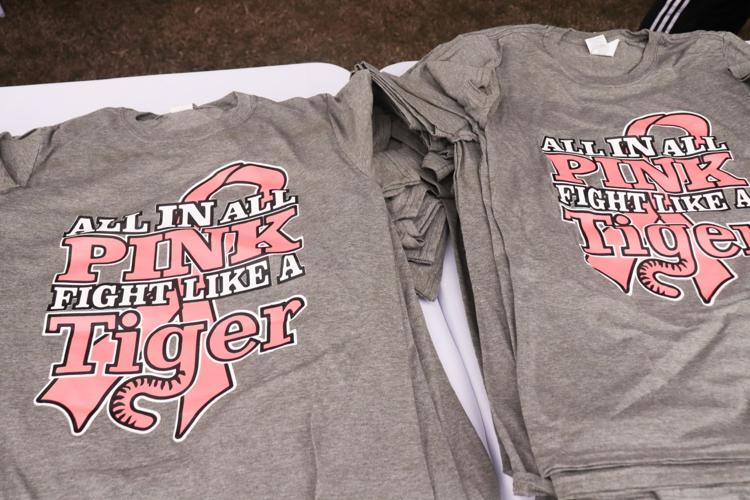 All In, All Pink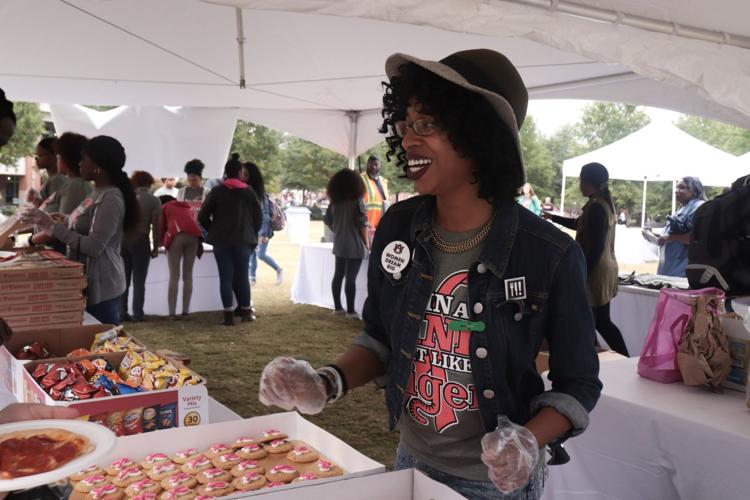 All In, All Pink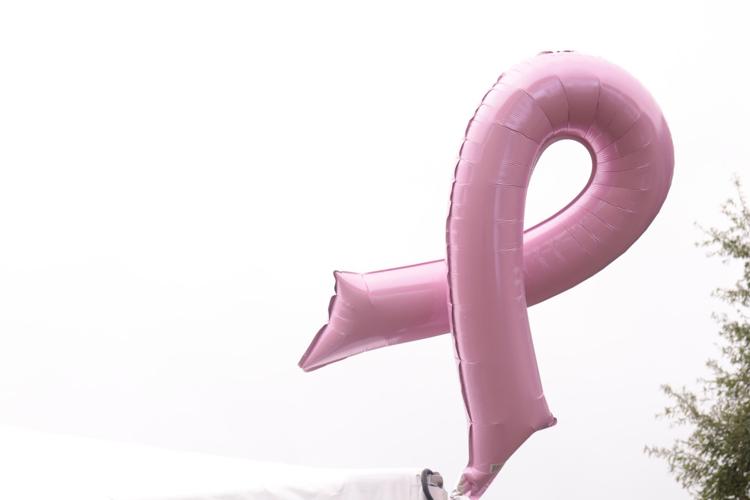 All In, All Pink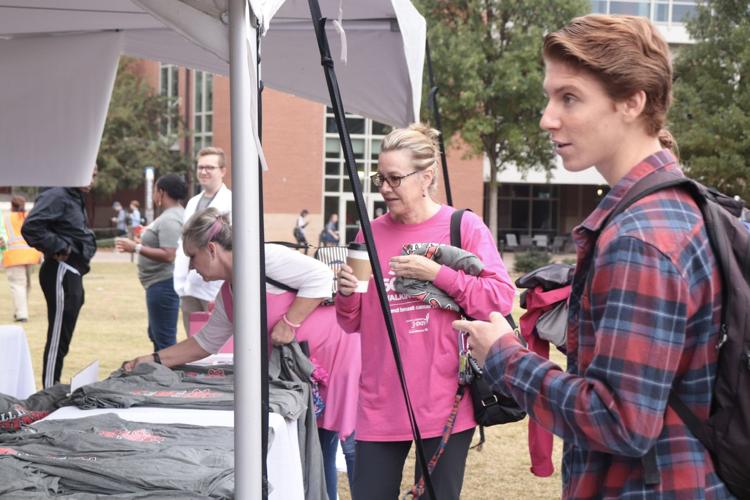 All In, All Pink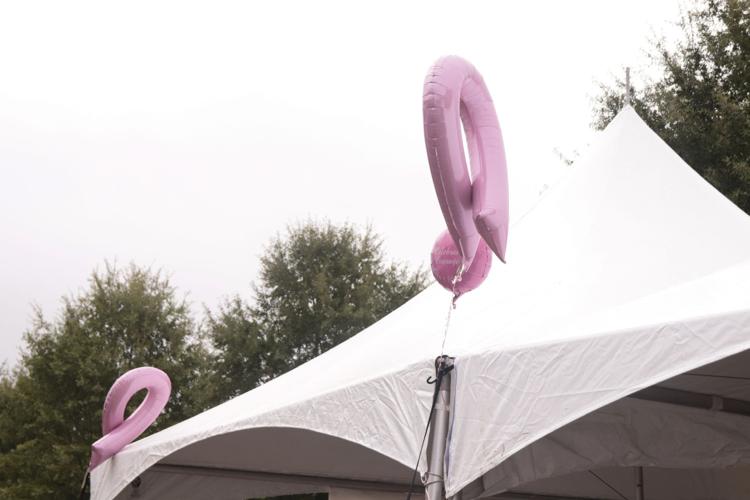 All In, All Pink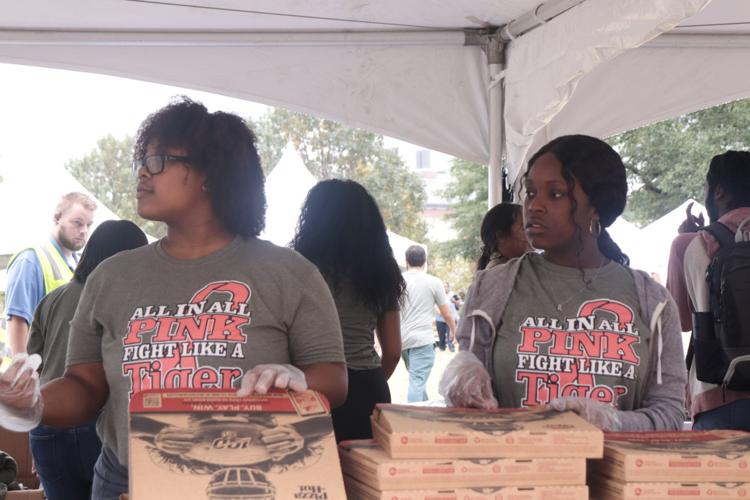 All In, All Pink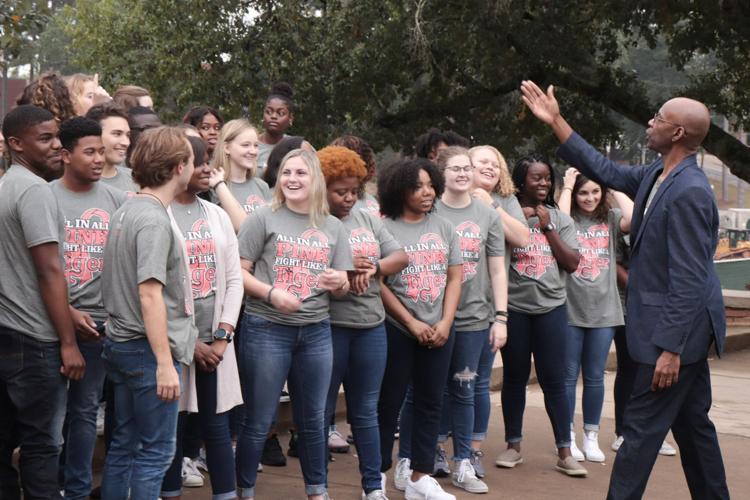 All In, All Pink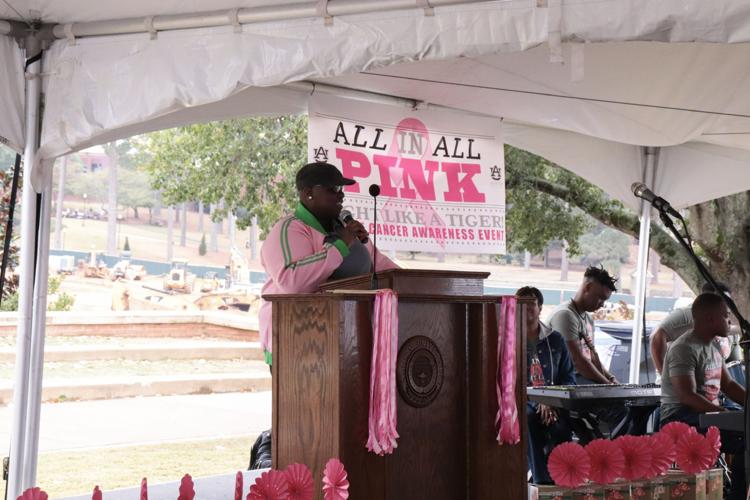 All In, All Pink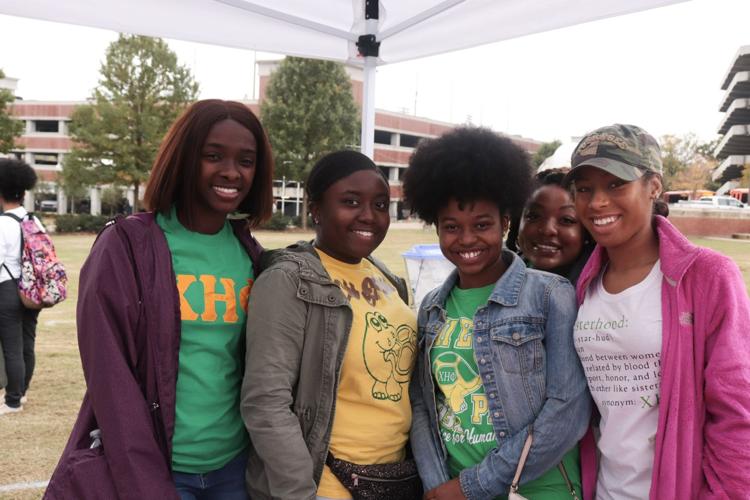 All In, All Pink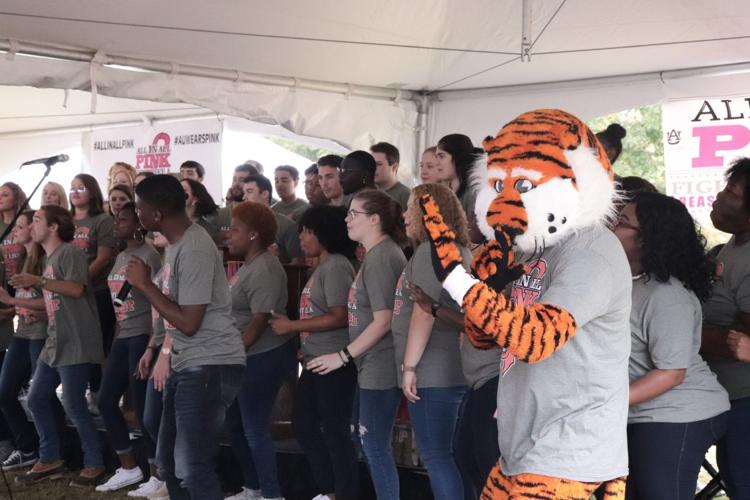 All In, All Pink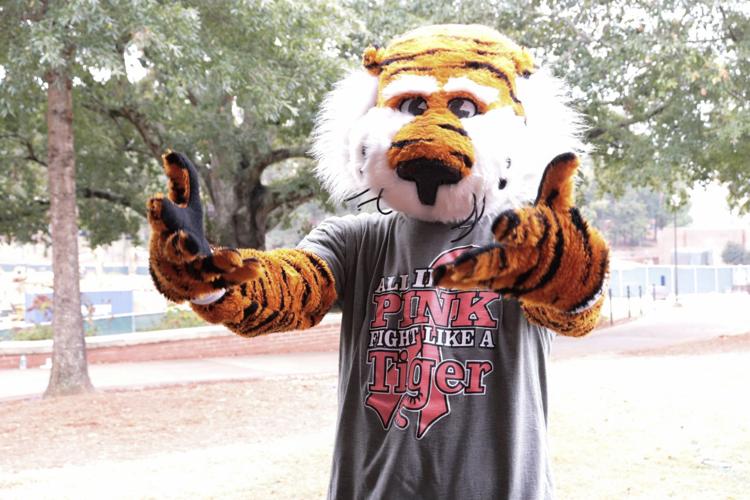 All In, All Pink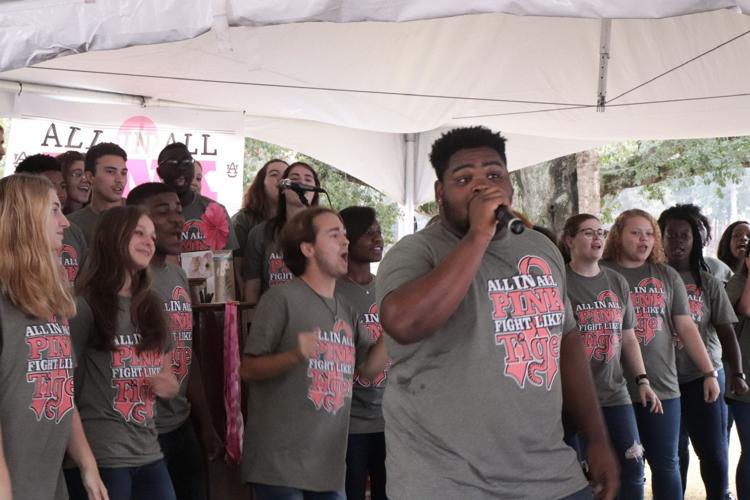 All In, All Pink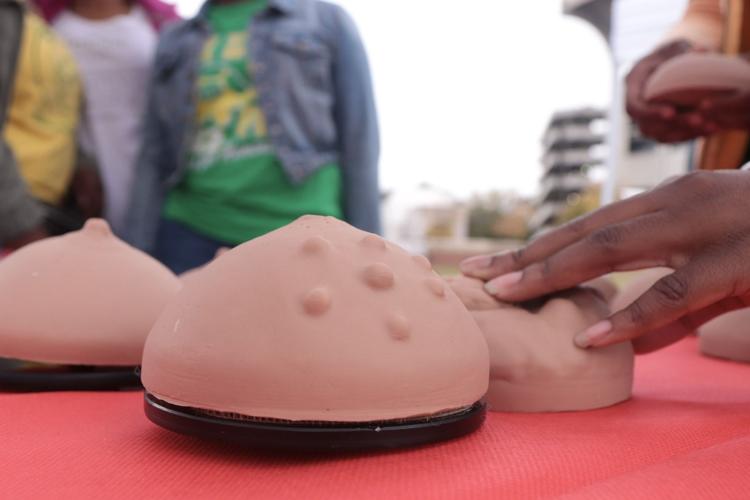 All In, All Pink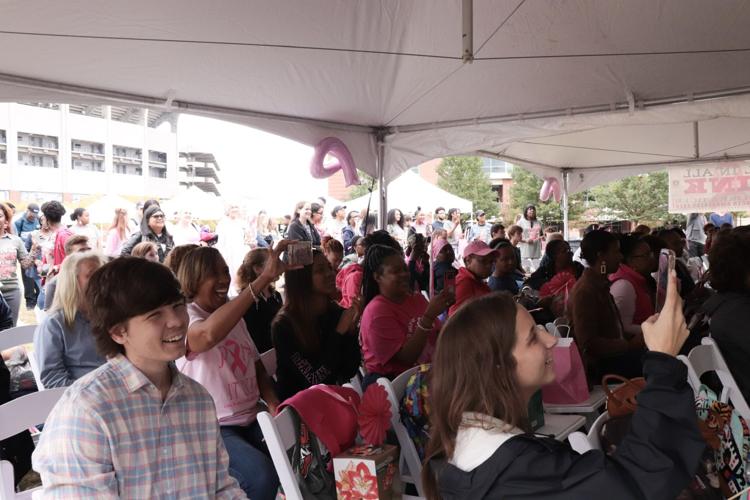 All In, All Pink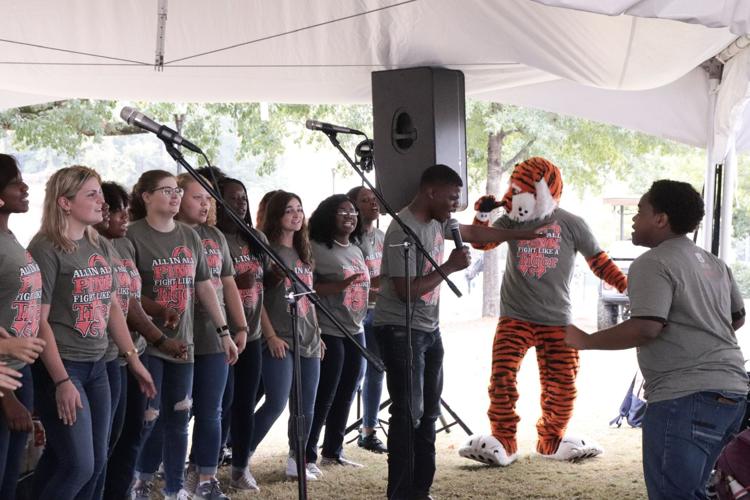 All In, All Pink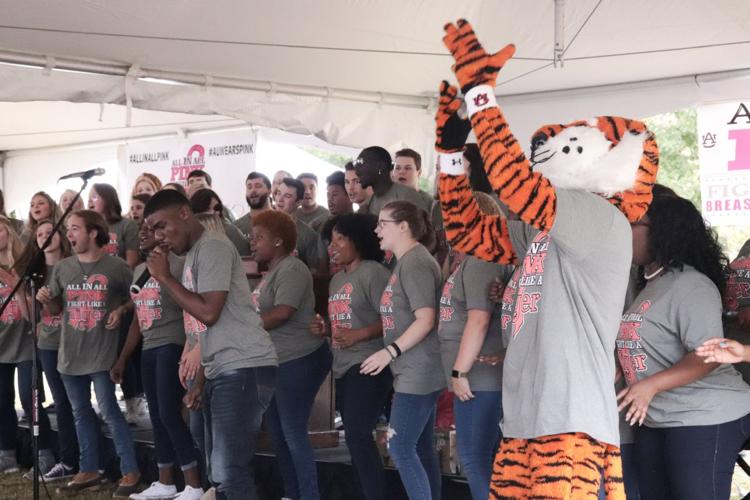 All In, All Pink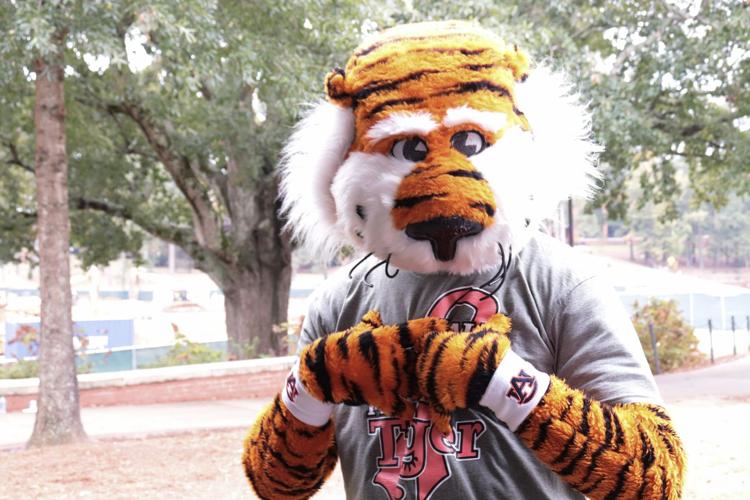 All In, All Pink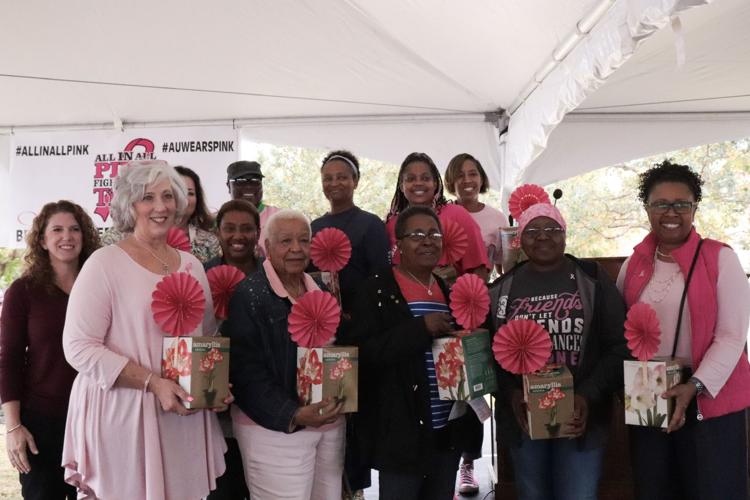 All In, All Pink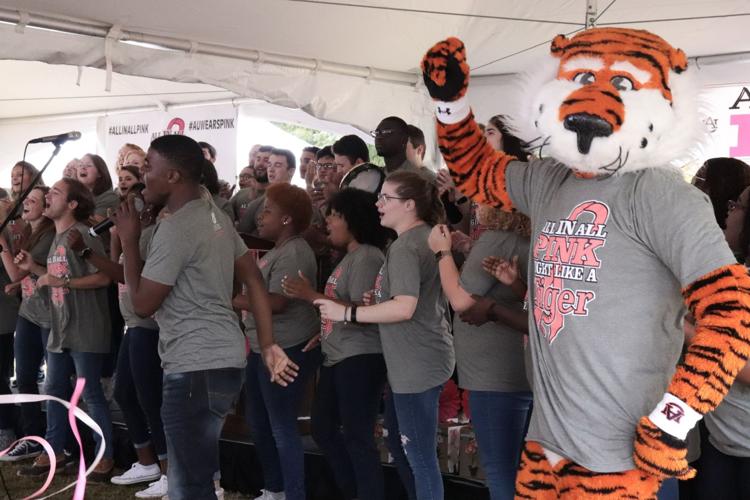 All In, All Pink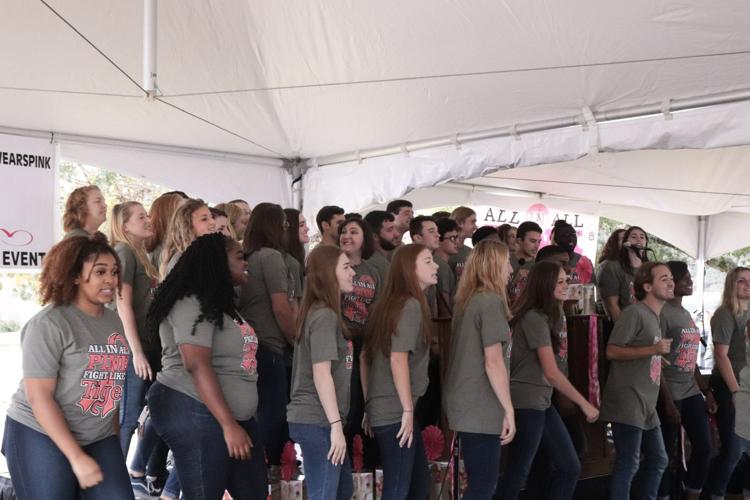 All In, All Pink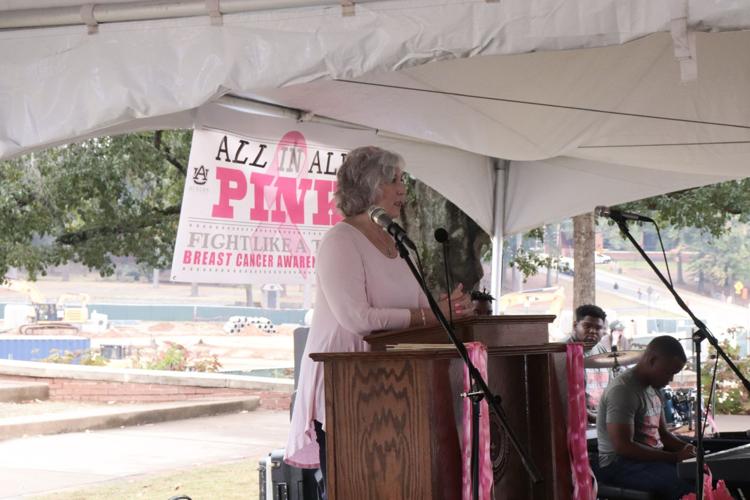 All In, All Pink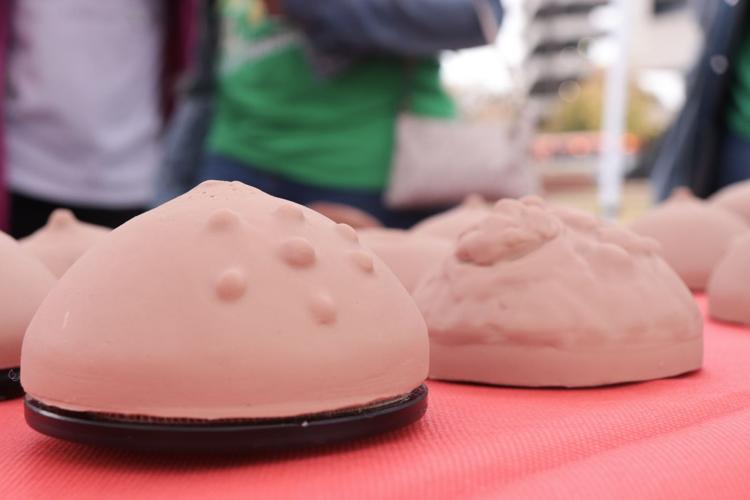 All In, All Pink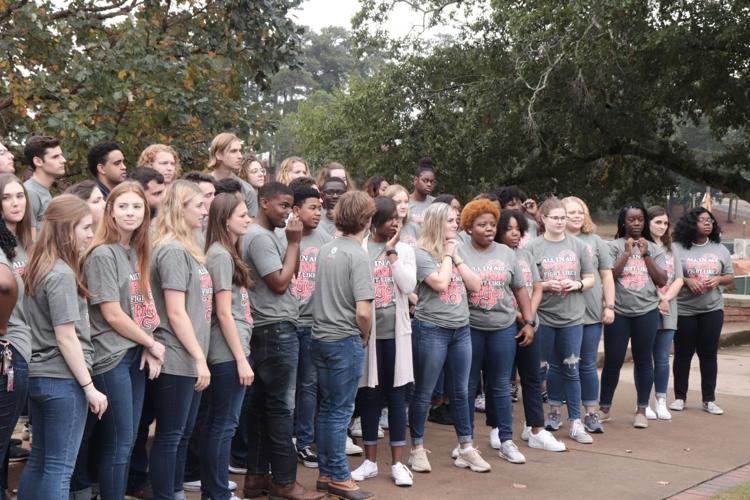 All In, All Pink