Voters in Lee County flocked to the polls Tuesday to cast their ballots in the midterm elections.
"The highest (voter turnout) we've ever had in a governor's year was 45 percent. That was in 2002," Probate Judge Bill English said. "My prediction was 40 to 45 today, and I narrowed it down to 40 to 41, and it was 42.5. So good turnout."
49,347 total votes were cast in Lee County for the midterms, according to unofficial numbers available Tuesday night.
"We just wanted to vote because it makes things better for us and for other people," said Andrew Fredrick Jr., who, along with his wife Angela, voted at the Opelika Learning Center. "A lot of things could be better, like health care and stuff like that. It's one of the most important things concerning me."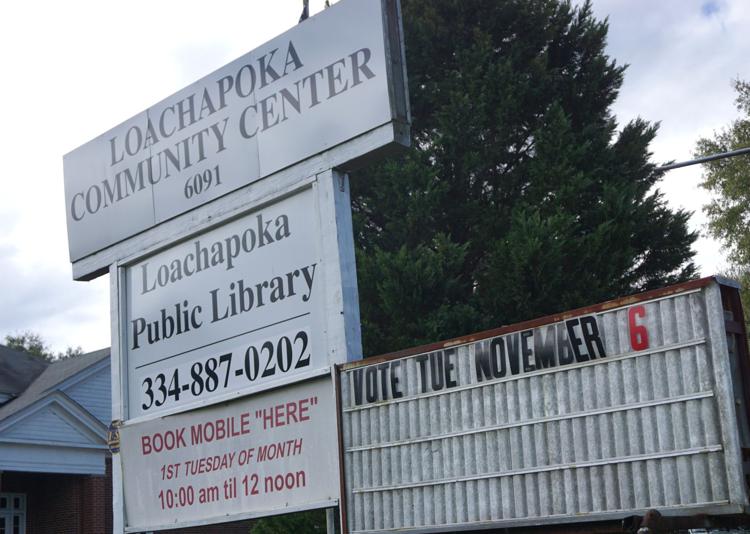 Due to construction at Beauregard High School, the voters of the Beauregard community who usually cast their ballots there did so instead at Providence Baptist Church. The Lee County Commission voted to approve the move last month at the request of Lee County Schools superintendent Mac McCoy, who cited safety concerns as the reason for the request.
Mae Christian is one of the voters whose polling place changed from the high school to the church for Tuesday's election.
"I came out to vote because I'm a United States citizen, and that's my right and my privilege to vote," she said. "And I especially wanted to vote for governor."
Lamar Pierce is a member at Providence Baptist Church and spent the afternoon greeting voters and opening the door for them as they entered the building. He went to the church after casting his ballot at the Opelika SportsPlex, where he said he was part of a crowd of voters.
"It's our right to come out and vote," he said. "If you don't vote, you don't have a voice to complain."
At Loachapoka Community Center, Nikesha Moss shared the Election Day experience with her teenage son.
"My son just turned 18, so I'm teaching him to vote, showing him that he has right to vote now, and let him get used to doing it and enjoy the experience, like I did when I first turned 18," Moss said.
"I think it's important because we all want to see a difference," she continued. "If we make a difference, that means a lot to me."
---
Sara Palczewski and Emily Enfinger contributed to this report.