Pickleball may not be a sport that is widely known in Opelika, or even the South, but in other parts of the country it is quickly becoming a trend. The Opelika Sports Complex recently opened 12 new pickleball courts.
Players do not need to be members of the Sportsplex to use the courts. The state-of-the-art courts are individually fenced and covered with lighting so that the game can be played no matter the time of day or weather.
"We wanted to be on the cutting edge of bringing it to this area," Laura Leigh Chesser, public relations coordinator for Opelika parks and recreation, said.
Before the pickleball courts, Opelika had turned a tennis practice court into a pickleball court at the Calhoun Tennis Center and watched the sport grow more popular, Mayor Gary Fuller said.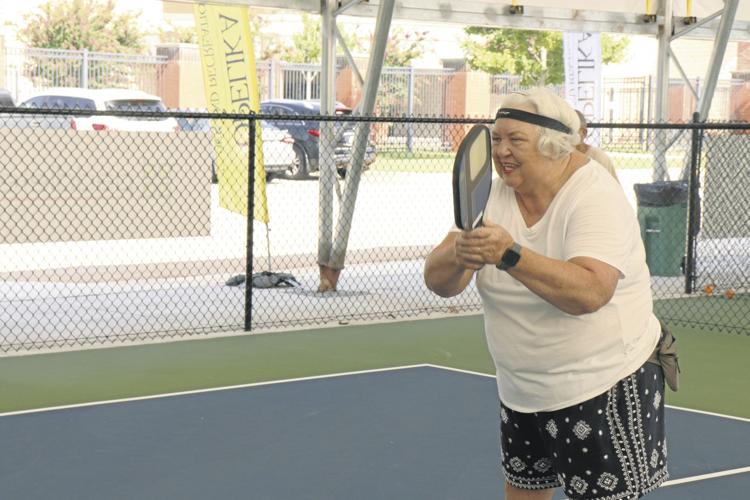 "For a small community, we've done a lot of things that are cutting edge," Fuller said. "And so we think this is just one more thing and we think it's going to be a very, very popular venue."
Not only will these courts provide a source of entertainment for local residents, but also a source of tourism, Chesser said, as Opelika hopes to host a number of tournaments at the new courts.
"We foresee hosting national tournaments at our facility and bringing people from all over the nation to come play, and generating economic impact through that," Chesser said.
These tournaments will bring tourists to Opelika to stay in the hotels, eat at local restaurants and experience the community, she said.
Anyone who is unfamiliar with pickleball but is interested in testing out their skills can take classes provided through the Sportsplex or through a local pickleball expert, Chesser said.
"I would just encourage folks to come watch some people play, grab a racket, try it yourself, see if you like it, and I think a lot of folks will like it," Fuller said.
There is also an Opelika-Auburn Pickleball Club, Fuller said. It gives players a chance to compete with people at similar skill levels.
Pickleball is a sport that is less taxing on older individuals who like to remain active, Fuller said. The sport is similar to tennis, but since it has a smaller court and a ball that moves less quickly, it can cause less pain or strain to players.
"It's a fun, fun game and it's really easy to learn," Fuller, who has tried pickleball himself, said.
Additionally, children often start with pickleball as an introduction to tennis, Chesser said, allowing them to become more familiar with the sport.  
Pickleball  "will absolutely provide a free recreation opportunity to everyone in our community. Like I said, it's something that children can play, that older adults can play and everyone in between," Chesser said. "And, you know, at the heart of hearts, that's our main goal is to provide recreation opportunities to our entire community and encourage them to be active and encourage them to be physically fit and to be outside."