Longtime Alabama political stalwart and former state Rep. Pete Turnham of Auburn passed away late Monday night, just shy of his 100th birthday. His 40 years in the Alabama House of Representatives from 1958 to 1998 is among the longest such tenures in state history.
Turnham, who served as a Democrat when that was the ruling party in Alabama, served closely with many of the state's most prolific and recognized political figures during his four decades in the statehouse, serving with nine governors over that span.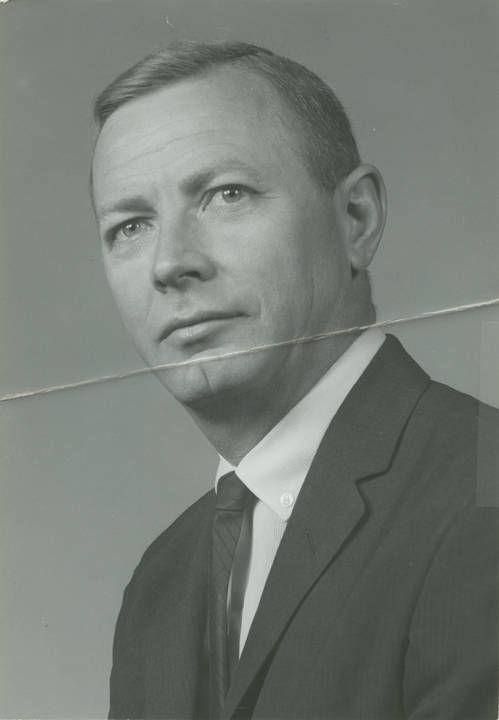 "Pete was only legislator to serve in all the (George) Wallace administrations," said former fellow House representative and seatmate Steve Flowers. "Pete epitomized the Greatest Generation. He fought with Pattton in Europe in World War II.
"Pete helped a lot of people in Lee County. He did it without fanfare," Flowers said. "Whether it was giving someone down on their luck vegetables from his garden or getting their road fixed. He was a friend to a lot of folks.
"Every vote he cast was with a prism on how it would be good for Auburn University."
Turnham was preceded in death in 2016 by his loving wife, Kay. Meeting as students at the Baptist Student Union in 1940 at Auburn University, they went on to share 73 years of marriage.
"Their 606 Moore's Mill Road residence in Auburn, built in 1950 on six acres, was one of the first homes built along the then dirt road, considered 'the country,' outside of Auburn," said son Joe, who himself is the economic development director for Macon County, a former Congressional candidate and a former chairman of the Alabama Democratic Party.
The Turnhams raised their four children there: Diane McCrary (Bill), Tim (Tina), Ruthmary and Joe.
Flowers, now a political columnist for several Alabama newspapers, served beside Turnham for 16 years.
"We were seatmates in the House and were best friends for 16 years. Pete Turnham was the consummate gentleman," Flowers said. "I never heard him say a harsh word about anyone. Never heard him use any profanity.
"He loved his Lord and his Baptist church in Auburn. He loved his wife Kay and his children. He loved his garden. And he loved Auburn University."
During World War II, Turnham spent the summer and fall of 1945 guarding a Bavarian castle where German Nazis hid thousands of artworks seized during the war, mostly in France.
Phillip Rawls, a veteran writer for the Associated Press and now an adjunct journalism instructor at Auburn University, shared Turnham's story in a 2014 article when the related movie "The Monuments Men" starring George Clooney, Matt Damon, Bill Murray and John Goodman was released.
Pete Turnham remembered his duty well.
"They were going to keep it until after the war, and Hitler was going to put in a museum," Turnham said of the priceless stolen art.
Neuschwanstein Castle, near Germany's border with Austria, was one of many hiding spots. The white castle, built by King Ludwig II, has soaring turrets and looks out over rolling green fields and snow-capped mountains, Rawls penned in his article.
Turnham was a first lieutenant serving as company commander for 200 soldiers responsible for guarding the castle. It was not where he expected to be assigned.
He joined the ROTC at Auburn and entered the Army during World War II, fighting the Nazis across France and Germany and into Austria when the Germans surrendered.
Turnham told Rawls he was preparing to go fight the Japanese when he and his fellow troops got diverted to the castle. They stayed in a hotel at the foot of the mountain and were charged with making sure no one damaged or stole the art.
"We never had any trouble with anybody," he said. "The Germans were glad the war was over. They were dedicated, good people who had been misled by a bad leader."
After that assignment, Turnham returned to the United States, raised a family, started a school furnishings business
Clay Redden, a spokesman in Montgomery for the House of Representatives, remembers Turnham's fierce dedication to Lee County and his district.
"I think, first and foremost, he took care of his district. He took care of Lee County, he took care of Auburn, he took care of the people first and foremost," Redden said.
"And the other thing about Mr. Pete, as we called him around here: Many times he was the voice of reason in the House of Representatives during his tenure. Mr. Pete was that way," he said. "You really, and this is the honest truth, you had to go out of your way to make Pete Turnham mad.
"But once you did it, most people only did it once.
"I don't recall, though, Mr. Pete holding any grudges against any people, anything like that.
"He's just, has been in all the years I've known him, an excellent – legislator and even better person."
Fellow lawmaker Flowers remembers many of his friend Pete Turnham's accomplishments.
"You get to know someone well over 16 years. He sat on Ways and Means. He procured untold millions in the budget for Auburn University. Actually saw him get the funds for a state of the agriculture building," Flowers said. "They should have named that building for Pete.
"In 40 years in the House of Representatives, he won 10 elections without ever being defeated. One time early on he was pitted against Bo Torbert. They were put in the same district after reapportionment.
"Pete won, and it was the only race Torbert lost.
"He really took care of Auburn. Pete Turnham is a true Christian gentleman."
Frederick-Dean Funeral Home is handling arrangements. A public graveside service with take place at 9 a.m. Thursday at Auburn Memorial Park 1000 East Samford, followed by a public memorial service at 10 a.m. that will be held at his home church, Parkway Baptist Church in Auburn.
Following the Memorial Service, the family will receive and greet friends in the church's Fellowship Hall. The Reverends' Dr. Jeff Redmond & Dr. George Mathison will officiate.
In lieu of flowers, memorials can be made to Parkway Baptist Church, Building Fund, 766 E University Dr. Auburn, AL 36830 or the Pete Benton Turnham Scholarship Fund, through the Alabama Association for Public Continuing Adult Education, c/o Sharon Walker, PO Box 220350, Deatsville, AL 36022 or www.alapcae.com