The phrase "Auburn Family" means a lot to so many on the Loveliest Village of the Plains and out everywhere the university's influence can reach.
To some, of course, it can mean a little bit more.
For whatever the reasons, Auburn is a school and a place that sinks into blood, or at least so it seems when sons and daughters and grandsons and granddaughters so often keep loyal to the school that's been become part of their own family. The same goes for some of the athletes who have come through Auburn over the generations.
There are second-generation stars currently on the roster for all three of Auburn's most popular sports: football, baseball and men's basketball.
On Father's Day, here are those names plus a few more famous father-son and father-daughter connections that have brought two generations of athletes into orange and blue.
» Father: Aubrey Wiley, men's basketball, 1991-94
» Son: Austin Wiley, men's basketball, 2016-20
Aubrey led the SEC in rebounding his senior season in 1993-94 before his son Austin, destined for Auburn greatness, achieved that greatness by helping bring the men's program to the Final Four for the first time ever.
Auburn runs deep in that famous family. Mother Vickie Orr is another Auburn great.
» Father: Patrick Nix, football, 1992-95
» Son: Bo Nix, football, 2019-present
It's no secret Auburn's quarterback is a second-generation star. And from Nix-to-Sanders to Nix-to-Williams, the Nix family legacy on Auburn is still growing.
» Father: Brandon Moore, baseball, 1991-94
» Son: Brody Moore, baseball, 2019-present
Brandon's name still lines the Auburn record books, now fourth all-time in hits in Auburn baseball history. Brandon coaches and Brody played for his dad at Oneonta High School in Florida before following in his footsteps to Auburn. Brandon went to the College World Series with Auburn in 1994. Brody went to the College World Series with Auburn in 2019.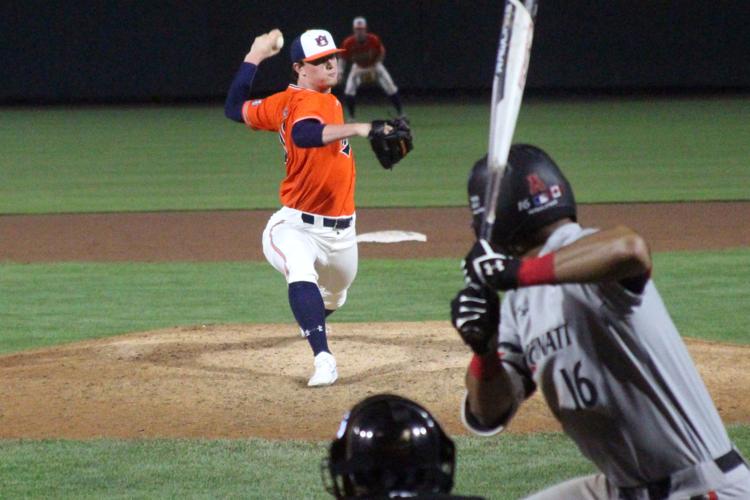 » Father: Mark Fuller, baseball, 1989-92
» Son: Brooks Fuller, baseball, 2019-present
Mark was a standout pitcher on the Plains and now coaches with Sports Academy in the area. Brooks starred at Auburn High School and has now taken the gifted genes in his arm to AU like his dad.
» Father: Wes Flanigan, men's basketball, 1993-97
» Son: Allen Flanigan, men's basketball, 2019-present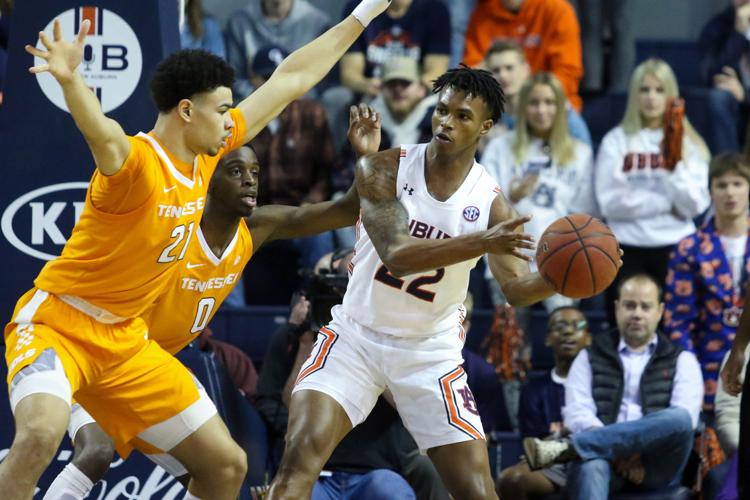 This family's connection to Auburn is two-fold, in that Wes is now back at Auburn coaching Allen and the other Tigers as an assistant on Bruce Pearl's staff. Wes is second on Auburn's career assist list all-time. He came back to Auburn prior to the 2018-19 season. Allen played off the bench as a freshman and scored nine points in Auburn's last game at Tennessee before the shutdown.
» Father: Lance Weems, men's basketball, 1992-96
» Daughter: Presley Weems, track and field, 2017-19
Lance is third on Auburn's list of career 3-pointers made all-time, behind only Bryce Brown and Wesley Person. Presley ran distance for Auburn track and field and cross country, starting her career at Samford before transferring to follow in her dad's footsteps at Auburn.
» Father: Richard Shea, football, 1988-91
» Daughter: Courtney Shea Smith, softball, 2015-18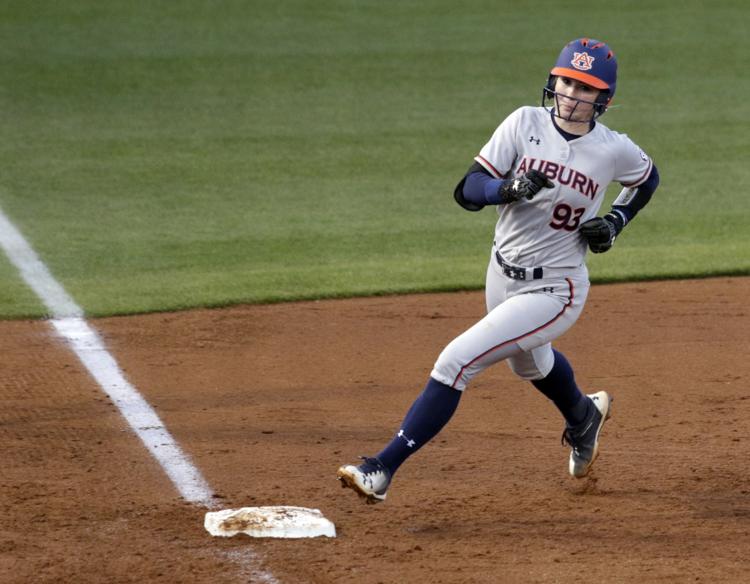 Auburn runs through this family as Richard played under Pat Dye and Courtney married former Auburn football standout Braden Smith — but Courtney has all the men in the family beat for accomplishments at Auburn. She was a part of two runs to the Women's College World Series during the softball team's boom period.
» Father: Foy Merrell Jerkins, football, 1969-70
» Daughter: Haylee Jerkins, equestrian, 2018-present
Haylee is another current Auburn athlete who is a second-generation talent. She took her family's athletic ability to horseback on the equestrian team.
» Father: Pat Arrington, football, 1979-83
» Daughter: Mary Hannah Arrington, volleyball, 2012-15
Pat blocked for Bo Jackson and was an All-SEC offensive tackle his senior season in 1983, when Auburn boasted one of the best teams — if not the best team — in the country. Mary was a high school star helping Pope High School in Georgia to three state championships while being named all-state three times, before taking her talents to the net at Auburn.
» Father: Mailon Kent, football, 1959-63
» Son: Mailon Kent, Jr., baseball, 1998-2001
From nearby Lanett, Mailon Sr. etched his name in Auburn lore when he threw the game-winning touchdown pass against Alabama in 1963. Mailon Jr. was a standout outfielder for Auburn baseball.
» Father: Lee Gross, football, 1971-74
» Son: Gabe Gross, football and baseball, 1998-2001
Lee played center at Auburn and was drafted by the New Orleans Saints in the 1975 NFL Draft. Gabe famously made the pros, too, but on the diamond, becoming a standout Major League player. Now he's back on the Plains as an assistant baseball coach.
» Father: Secdrick McIntyre, football, 1973-76
» Son: Jeris McIntyre, football, 2000-03
Secdrick was a standout running back and Jeris was a standout wide receiver, but both made their impact on Auburn football all the same and both went on to opportunities in pro football.
» Father: Gregg Olson, baseball, 1986-88
» Son: Brett Olson, baseball, 2018-19
Last year, Gregg and Brett got to spend Father's Day in Omaha, Neb. at the College World Series. Gregg was a two-time All-American pitcher at Auburn and is a Tigers' all-timer. Brett pitched for Auburn for two seasons after junior college and brought a CWS appearance to his family legacy.
» Father: Joe Ciampi, women's basketball coach, 1979-2004
» Daughter: Lisa Sampson née Ciampi, women's basketball, 1988-91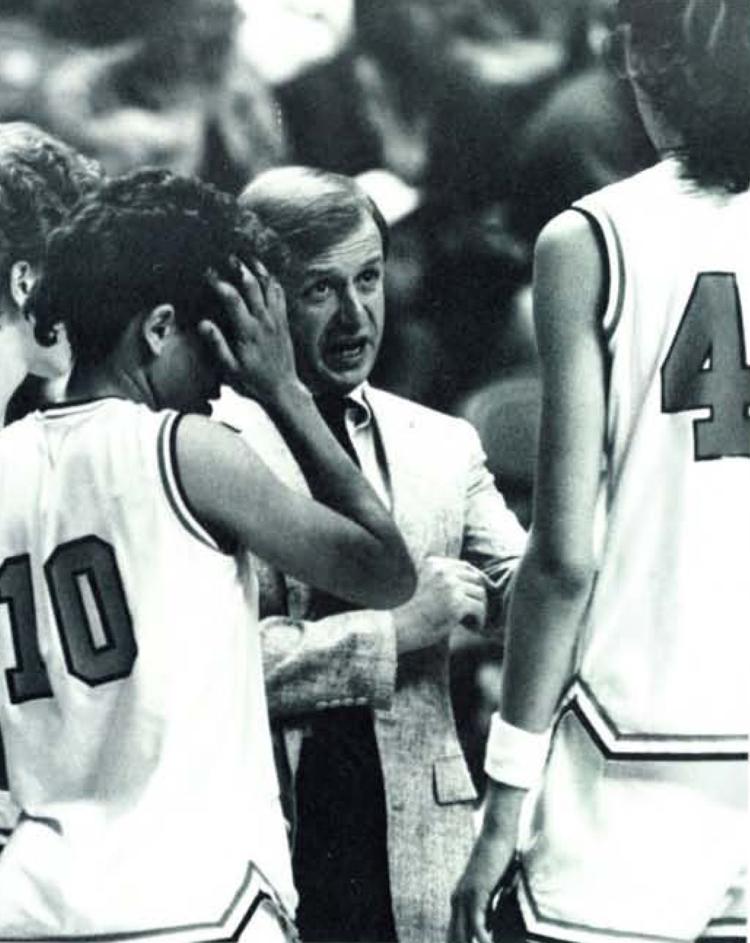 Joe didn't play sports at Auburn, but he was Auburn's most successful women's basketball coach ever. Lisa played on his teams and went with the team to the women's Final Four. Now, she has followed in her father's footsteps as a coach, leading both the girls and boys basketball teams at Springwood School.
» Father: Liston Eddins, football, 1972-75
» Sons: Bret Eddins, football, 2000-04; Bart Eddins, football, 2006-10
Liston paved the way as a team captain at Auburn during his playing days on the defensive line. Size certainly runs in the family, and so does a winning way. Bret was part of Auburn's 2004 SEC championship playing defensive line and Bart was part of Auburn's 2010 SEC championship playing offensive line.
» Father: Charlie Langner, football, 1948-50
» Sons: David Langner, football, 1971-73; Chuck Langner, football, 1969-74
Another house of three Auburn football alums, David made one of the most famous plays in Auburn history, returning the game-winning blocked punt for a touchdown during the Punt Bama Punt game in 1972.
» Father: Marvin Trott, football, 1975-77
» Son: Tommy Trott, football, 2005-09
After Marvin used his family's hands to snap the ball as a center at Auburn, Tommy used them to catch passes as a tight end — but both used their power in the blocking game.
» Father: John "Bubba" Trotman, football, circa 1940's
» Son: Charlie Trotman, football, 1977-79
After Bubba brought the family name to the Auburn football field, Charlie led Auburn in passing as a quarterback during his playing days.
» Father: Pat Sullivan, football, 1969-71
» Son: Pat Sullivan, Jr. football, 1993
Following in his father's famous footsteps, Pat Jr. was a backup quarterback for Auburn in 1993. No one knew then he was sharing practice snaps with someone who'd be part of another two-generation Auburn connection, Patrick Nix.