The numbers go up and down. Interceptions totals can get better and passing yards can get worse. Year to year, opposing teams still score touchdowns and secondary play is never perfect.
What Auburn wants this season is another grip tighter on consistency — especially now in Kevin Steele's fourth season as Auburn's defensive coordinator.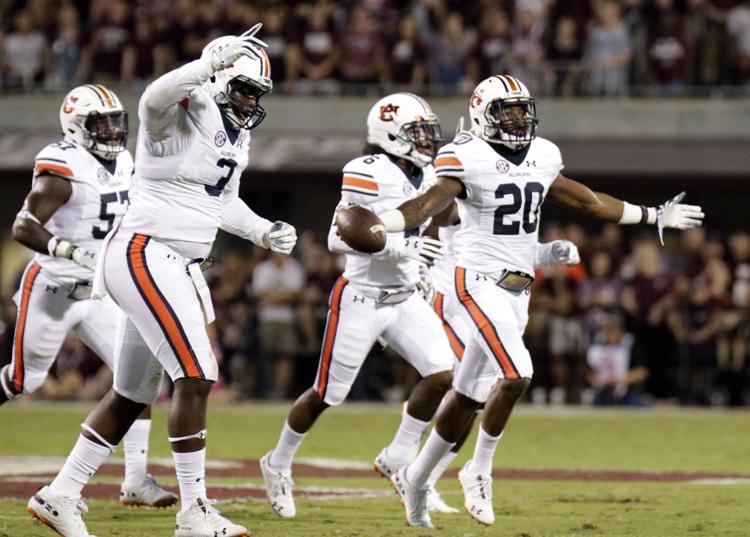 Auburn pulled down 14 interceptions last season, up from only six the year before, but dropped to 58th nationally in passing defense after standing 14th nationally in the same category in 2017.
After some steps forward and some steps back, the Tigers will look to take more forward than back this year — and they'll be tasked in doing that with most of their talent coming back, but with big shoes to fill left from an NFL player at corner.
Back and forth things go, but by the end of the 2019 season, the Auburn secondary hopes to look back and find that the group improved overall this fall.
Returners and newcomers
» Who's back?: Senior Javaris Davis, senior Jeremiah Dinson, senior Daniel Thomas, junior Devan Barrett, junior Noah Igbinoghene, junior Traivon Leonard, junior Jordyn Peters, sophomore Malcolm Askew, sophomore Smoke Monday, sophomore Roger McCreary, sophomore Jamien Sherwood, sophomore Christian Tutt.
» Who's new?: Freshman Nehemiah Pritchett, freshman Zion Puckett, freshman Jaylin Simpson.
The Outlook
Both halves of the twin powers at safety are back for Auburn in Jeremiah Dinson and Daniel Thomas, two seniors who started there last season. The future is set behind them too: Rising sophomores and good friends Smoke Monday and Jamien Sherwood waited in the wings behind them on the depth chart last season and are back ready to step in this season when needed before taking the reins full-time in 2020.
At corner, Auburn is missing Jamel Dean, the Tigers' top star there in 2018 who was selected by the Tampa Bay Buccaneers in the third round of the NFL Draft this spring.
But even without their ace, the Tigers are bringing back a strong hand at corner.
A distance jumper, the son of Olympians and an all-around athlete, Noah Igbinoghene rose to form as a corner last fall after switching from wide receiver and making it look easy. He'll be back, as will Javaris Davis, who played inside at nickel most often last season.
Christian Tutt made a name for himself with a few big plays last season as a freshman, including an interception against Southern Miss and a trick-play punt return against Texas A&M. He'll be back for his sophomore season.
The question for him, and Auburn's other young corners, lies with whether the entire group can take enough steps forward collectively to make up for Dean's departure.
Their Words
"You know, what really excites me is the locker room," new Auburn secondary coach Wesley McGriff said in June.
McGriff came back to Auburn after a two-year stint as defensive coordinator at Ole Miss, and he now coaches secondary along with fellow secondary coach Marcus Woodson. McGriff said he and Woodson will switch their focus between the corners and the safeties on any given day of practice.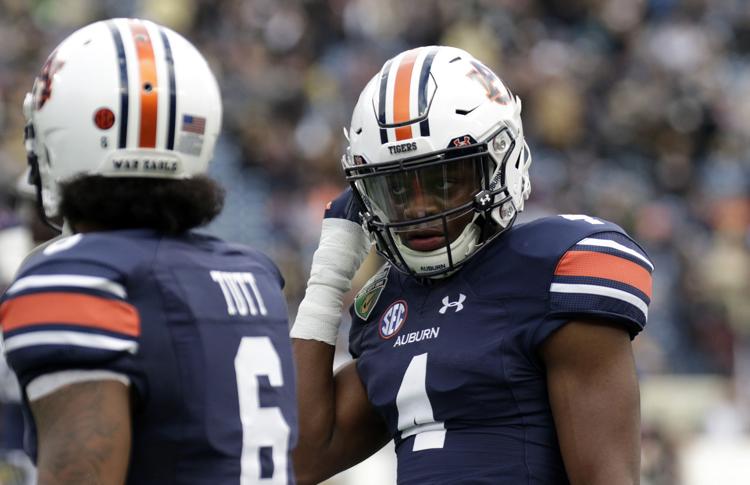 "You see the growth of the individual players, but the culture of the program, the locker room, they have continued to do a good job of recruiting good kids — and the biggest thing is, man, those players are happy," McGriff said. "Those players are happy, and I think we don't appreciate that as much. Not just as coaches, but fans and everybody. A happy kid is a kid that can be successful, and that's the biggest thing I noticed, that the culture is still in place, we have great leadership, and the kids are happy."
Auburn Outlook Series