Auburn brings back most of its return men for 2019, and both of its kickers.
The only question that seems to be facing the Tigers' attack in the third phase of the game: Who will replace Ryan Davis as Auburn's go-to punt returner?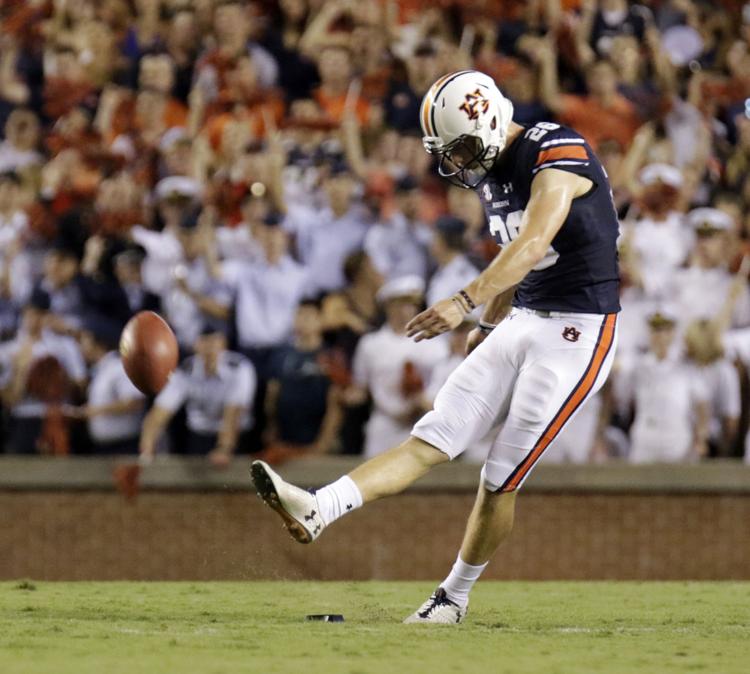 Auburn has plenty of speedy talent that has shown skill in the return game on kickoff returns, and between them, and a host of youngsters likely trying their hand to find playing time this fall, Auburn will hope to find its man for the job.
Returners and newcomers
» Who's back to kick?: Junior punter Arryn Siposs, sophomore placekicker Anders Carlson, senior walk-on kicker and placeholder Sage Ledbetter.
» Who's back to return?: Junior cornerback Noah Igbinoghene, sophomore running back JaTarvious Whitlow, sophomore running back Shaun Shivers, sophomore corner Christian Tutt.
The Outlook
The shifty and sure-handed then-senior Davis was Auburn's top punt returner in 2018, returning 22 for 217 yards. As a freshman last season, cornerback Christian Tutt returned five punts for 65 yards.
Special teams coordinator Larry Porter will surely stay thorough and diligent in finding new man to stand back all alone and return punts this season. At punt returner, a player always has two important responsibilities: One is to try to make plays, and the other is to make sure the ball isn't muffed away to the kicking team.
On kick return, Auburn has plenty of talent available, including Noah Igbinoghene who led the team in kick return yards with 311 on 11 attempts — and who housed one against Arkansas. JaTarvious Whitlow also returned three and was back there deep often, his playmaking ever-threatening there on special teams. Auburn could turn to another hand to keep Whitlow fresh as he chases 1,000 yards as a running back this season, but Whitlow's play in the open field could also make a game-changing play on special teams if he stays on in kick return.
Speedy track-star running back Shaun Shivers also saw time back on kick return last season, and it would make sense if his fellow sprint Anthony Schwartz tried a crack at it, too.
Their Words
"There's a little bit of nervousness to it, but it's just a great and fun experience," sophomore placekicker Anders Carlson said of kicking in front of a crowd again after Auburn's A-Day scrimmage on April 13. Carlson booted through a 46-yard field goal and was a perfect four-for-four on extra points that day.
"Of course, everyone sees A-Day, but it's really a two-to-three-week process of working with your unit, working with the holder and long snapper," he said then. "We're just kind of getting that early progression going and working together, but then it's also fun to just kind of come out in front of fans."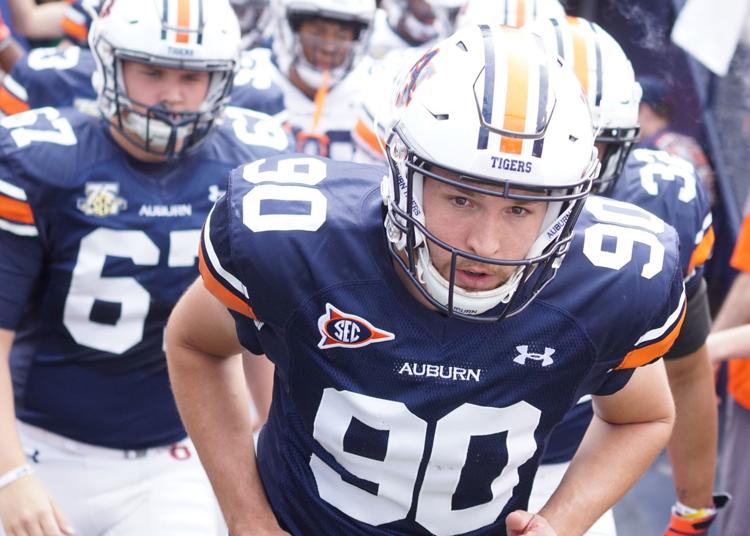 The younger brother of former Auburn kicker Daniel Carlson hit 13 of 25 field goals last season, testing his leg on lengthy ones on a lot of those misses, while hitting a perfect 44 of 44 point-afters last year.
Meanwhile, with Australian Arryn Siposs punting for the Tigers last season, Auburn averaged 43.96 yards per punt, the SEC's fourth-best mark — and his steady leg is back for Auburn this season.
Auburn Outlook Series