Every Saturday this time of year, Arryn Siposs runs out on an unfamiliar field half a world away from home, surrounded on all sides by tens of thousands of fans, stepping into dizzying stadiums that tower higher than even the ones he played in as an Aussie rules pro, and deafened, at times, by the roar of countless cheering voices.
Only one of those voices sounds like his own.
College football has been a whirlwind and an adventure this past year not only for Arryn, the Tigers' second-year punter from Australia who's brought his leg to American football with eyes on the NFL, but also for his wife, Rachael — who's come across the world to the Plains and made that same jump herself.
Rachael's been with Arryn in Auburn since he got here ahead of fall camp last year. The two got married this past spring back in Australia. Now they're entering their second year in Auburn, on the other side of the planet from where they were born, but in each other, they say they find strength in having a little piece of home with them.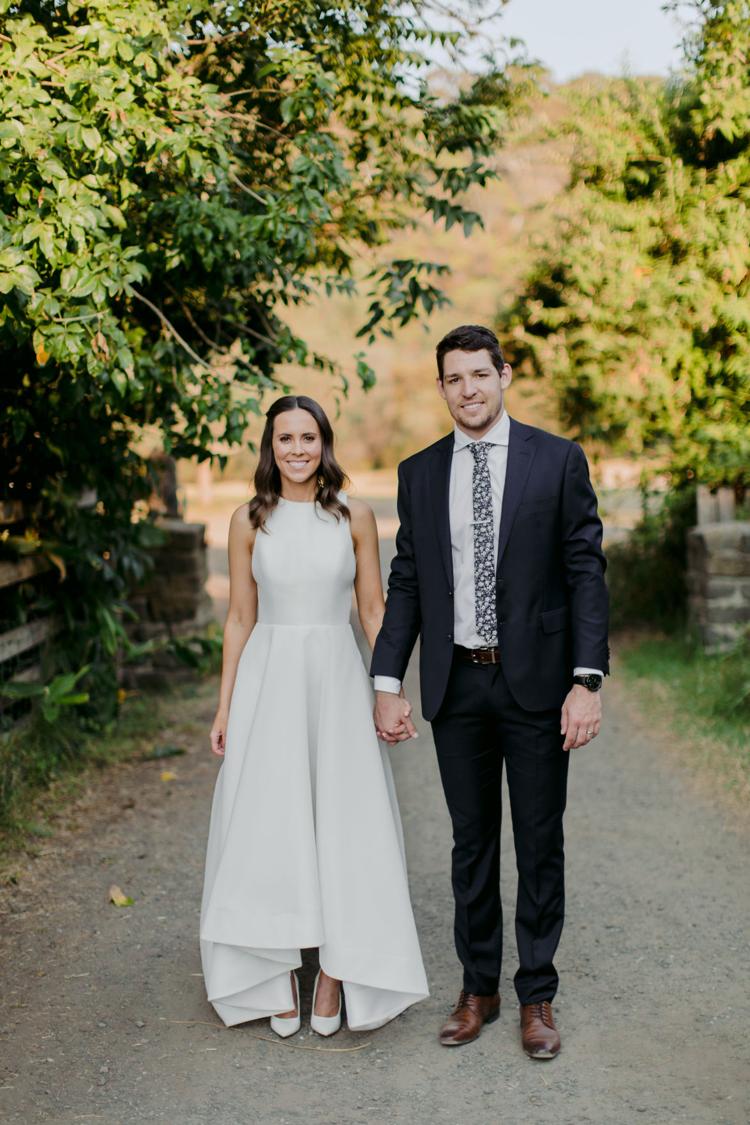 "It certainly makes things a lot easier just having, I guess, a familiar voice around the whole time," Arryn said earlier this fall, as the team fine-tuned its preparations for this weekend's showdown with Oregon.
Rachael is planning to make the trip to Dallas to see one of those NFL stadiums Arryn hopes of punting in one day.
"I think, definitely, having each other has made it a lot easier," she said last week.
At 26 years old and as a former pro athlete, Arryn's journey to Auburn's locker room has been different from those taken by all of his younger teammates. He's part of a booming pipeline of Australian rules football players who've brought their big legs to the American game, tapping into unused NCAA eligibility to make a run for the NFL.
Rachael has made her own sacrifices and pushed through her own process outside the spotlight. She had to find a job here in her field of marketing in the automotive industry in order to get a work visa and live here. There were times when plans were put into peril.
"Obviously the process was pretty tough initially, with the way that visas work. … But once that's kind of sorted, it's a smooth transition, which is nice," Arryn said. "And her work's been fantastic for her. And it's fantastic for us to be able to come over here and enjoy this together."
Auburn's welcoming has been a big part of that for them both.
"I mean, obviously for me, I was a little bit nervous leaving family and friends at home and stuff — because obviously it's so great for Arryn, in a sporting environment, to obviously be put in with a big group of guys," Rachael said. "So we knew that he would sort of find friends really quickly. But I think it's gone really fast for me. It's been wonderful. Everyone at football has been obviously so welcoming and so friendly.
"It's made the move really, really pleasant," she added. "And it's been great. Everyone's so nice."
In a way, Rachael's been in Auburn longer than Arryn. The two flew from Melbourne to Los Angeles late summer 2018, renting a car to drive cross-country from L.A. to Auburn because they had Arryn's dog, Archie, with them.
That was in early July. Arryn's visa didn't allow him to stay permanently until 30 days before school started. So he flew to L.A. and drove across the country on a travel visa, then headed right to Atlanta to get on a flight back toward Australia until he could return again.
"I lived here with the dog for about two and a half weeks with no TV and a hired car, and pretty much just a bed, and waited for him to get back here so that we could sort everything out properly," she laughed.
Now, though, they're here together.
"It's really nice to just be able to go home to him," she said — mentioning Archie, too, of course. "It's nice to be able to have those things over here with us to make everything easier. And you know, we still get care packages sent over so we've got a huge tub Vegemite in our closet at home," she laughed. "So it's just that type of stuff to make sure that we've got everything that still makes us feel like we've still got a piece of home with us."
As for Arryn, he thinks he's improved after a year's worth of in-program workouts and training. As mentioned, he just got to Auburn 30 days before the start of last year's football season. Gus Malzahn jokes he was still learning the rules then. Now he's had a year of specialization and focused training invested in his legs and hopes to punt higher and farther this season.
"In Australia, I think it is really because we're so far away from the rest of the world, we sort of have that attitude that we want to travel and make the most of it anyway," Rachael said. "I think you just do it while you're young … It was an opportunity that was too good to say no to from Arryn's perspective, and it really obviously pushed me out of my comfort zone. But, I mean, it's been a welcome challenge to obviously pack up and move and do what while we can, and just see what happens, obviously.
"I know Arryn's goal is to make the NFL so hopefully, we can stay here for a little bit longer than just the college time."
For now, they're enjoying college football for the wild world it is.
"An average AFL game at home might only have 50,000," Rachael said. "So it's just so much bigger. It's so much louder. Everyone's so, so passionate and so dedicated, which is cool. And obviously, we don't have that sort of tailgating aspect, pregame, as well."
Now Arryn's kicking in front of crowds of 90,000 — and Rachael is adding her familiar voice to the sea of cheers.
"And he would never hear it," she laughs.