It's the first SEC road game of the season for Auburn. The Tigers are set to take on Mississippi State on Saturday in Starkville under the lights.
The trip to Starkville is 239 miles, approximately four hours from Auburn University. If you are making the trek across state lines to Mississippi State or if you're staying at home to watch the game, here's everything you need to know for game-day.
Important Times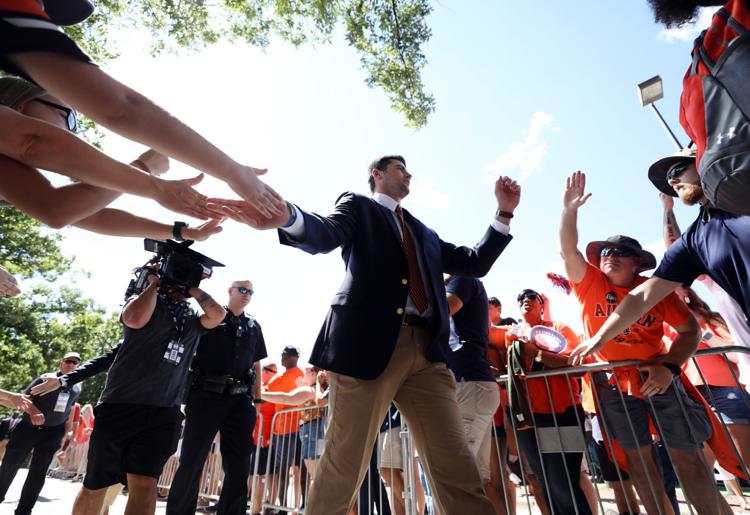 Two hours before kickoff (4:30 p.m.)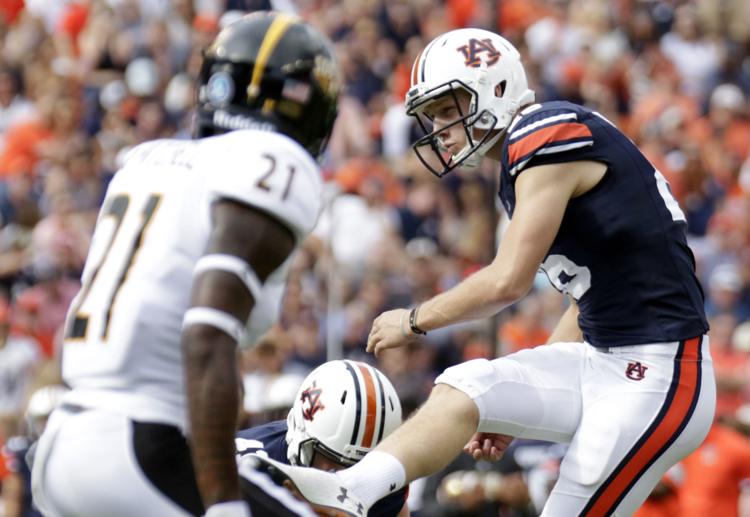 6:30 p.m. at Davis-Wade Stadium
Game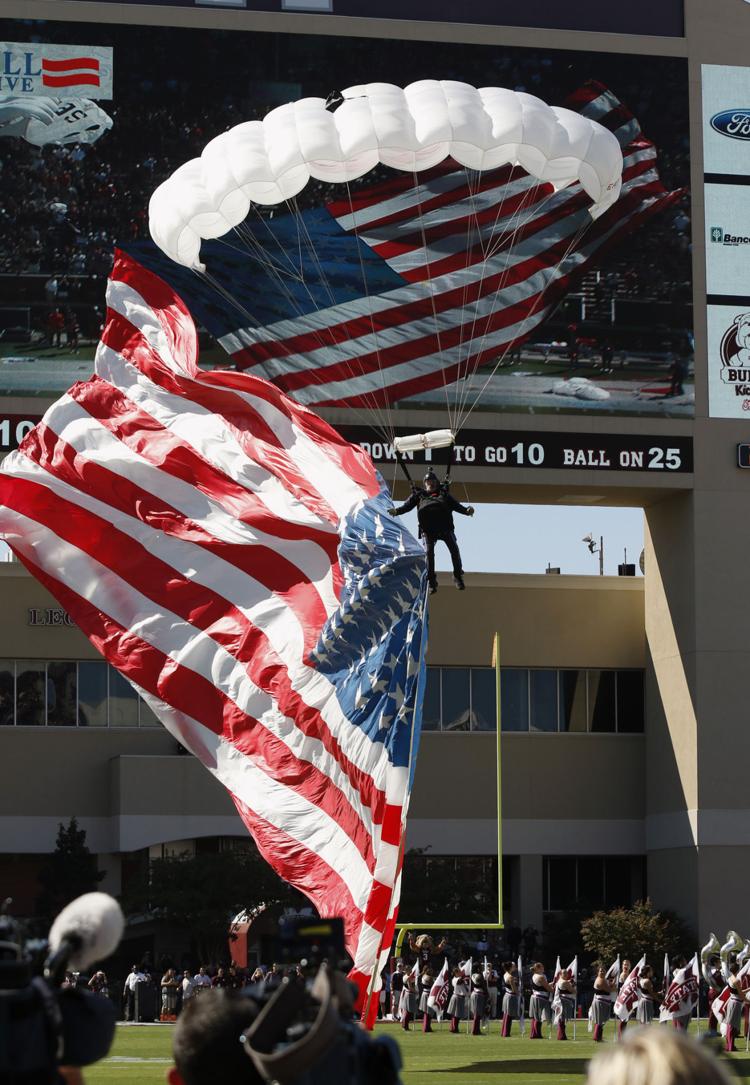 Digital coverage: Follow along with in-game updates and observations from our team here on oanow.com.
Weather:
It may be the first Saturday in October, but it will still feel like summer. According to the National Weather Service, Friday night is expected to be partly cloudy with winds of 5 mph and a low of 68. Saturday, on the other hand, will be hot and sunny with highs nearing 92. Saturday night will be partly cloudy with a low of 68.
Mississippi State game-day:
If you want to partake in any of the local traditions at Mississippi State, such as the Dawg Walk, you should be prepared. Mississippi State provides fans with a complete game-day guide full of traditions and times.
For more information on the Mississippi State game-day experience you can visit the Mississippi State Athletics website or click here. 
Toomer's Corner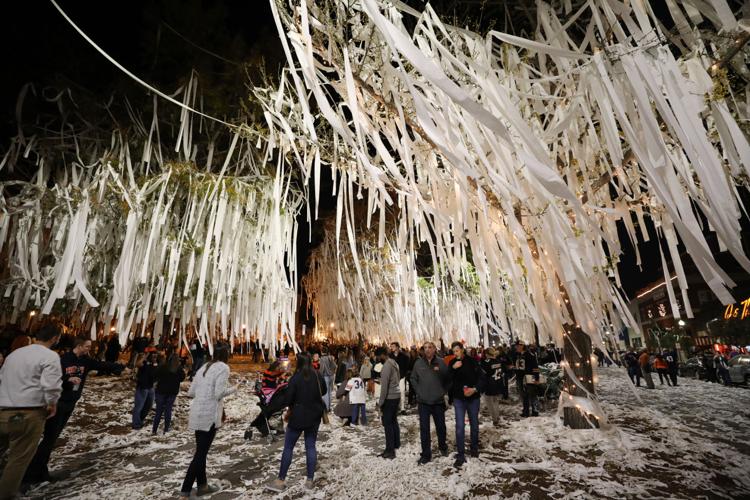 Rolling Toomer's has become a ritual at Auburn after big wins, and if Auburn is able to defeat Mississippi State, fans will get a chance to partake in this storied tradition.
Fans may roll the Oak and two Magnolia trees in front of Biggin Hall. The four Oaks on College Street also are designated for rolling this season.
Clear Bag Policy
The SEC clear-bag policy is also in effect at Mississippi State. Clear bags may not exceed 12 inches by 6 inches by 12 inches. Fans are allowed to bring in non-clear bags, however, they must be 6.5 inches by 4.5 inches (roughly the size of a hand).
An approved logo no larger than 4.5 inches by 3.4 inches may be displayed on one side of an acceptable clear bag.
If you are planning to bring in a bag for medical needs into the stadium, fans may have their bags inspected at Gates F and I.
Each ticket holder may bring one large clear bag, as long it does not exceed the size restrictions. Fans may also bring in seat cushions without pockets and stadium chairs that do not have arms or pockets.
Like Auburn, Mississippi State is allowing fans to bring one clear water bottle, full or empty, into the stadium. Fans are limited to one water bottle per person.
Tailgating
One of the most popular places to tailgate in Starkville is The Junction. Termed 'ground zero' for football tailgating by Mississippi State University, the Junction is 'the' place to tailgate on Saturday.
The Junction is located by Davis Wade Stadium, Barnes & Noble bookstore and the University Welcome Center. The tailgating area is linked by paved walkways and green space, which is ideal for tailgating.
If you plan on entering enemy territory to tailgate, fans can begin leaving tents in tailgating areas at 5 a.m. Friday at The Junctions. Tents may be dropped off at designated tailgating areas. The tents may not block sidewalks, crosswalks or roads.
Tailgating, however, may not begin until 4 p.m. when guests can set up tents and begin 'picnicking'. The tailgate/picnic areas close at midnight daily (Friday and Saturday).
If you plan on bringing your furry friend to Mississippi State, you may not be able to bring it to a tailgate. Pets are prohibited on campus beginning at noon on Friday, except for service animals.
Parking
Mississippi State offers fans several parking options, both free and paid permit options. To see a map of all parking locations, click here.
Fans are reminded that they are not allowed to save parking spaces or park on the grass unless parked in designated areas.
There are also several guidelines for parking and parking lots at Mississippi State. Fans are not allowed to have tents, tables or chairs in parking spaces or on sidewalks.
RV Parking
If fans intend on bringing an RV to Starkville, know that the university offers two RV parking options, public and reserved.
Public RV parking is located at the Mississippi Horsepark. Fans may make reservations for the public lot by calling 662-325-9350 or can visit this link provided by Mississippi State. There will also be public transit for fans that tailgate in this area.
Reserved RV parking can be found in parking lots 26, 34, and 38. The lots will open at 6 p.m. on Thursday. RV lot 29 is also available for reserved parking. The lot will open at 10 a.m. on Friday.
Traffic
As in Auburn, game-day traffic is a problem in any college town, including Starkville. The University plans to close off several roads beginning Friday in preparation for the game Saturday. Friday at 2 p.m. BS Hood Drive will close.
There will be several more road closures on Saturday beginning at 2:30 p.m.:
Creelman Street (from Tracy Drive to Stone Boulevard)
Stone Boulevard (from Bost Drive to Bully Boulevard)
Barr Avenue (from Bost Drive to Collegeview Drive)
Collegeview Drive (from Bailey Howell Drive to Barr Avenue)
Ole Bully Boulevard (from Bully Boulevard)
To see a full map of road closures at Mississippi State, click here.
Transit
Mississippi State will offer fans free transit services on game day. The transit will transport fans from on and off campus locations to Giles Hall, Newell Grissom and Old Main Academic Center.
The transit will begin four hours before kickoff (approximately 2:30 p.m.) and will run until two hours following the end of the game.
ADA Public North to Ole Main Academic Center
ADA Public South to Newell Grissom
Research Park public parking to Giles Hall
Wise Center and Rec Plex to Newell Grissom
Starkville Daily News to Giles Hall
Mississippi Horsepark to Newell Grissom
To see full transit routes click here.
Visiting Starkville
If you plan on making the drive to Mississippi State, you want to be prepared before you arrive. Whether you need a place to eat or something to do, there are plenty of options available.
The Greater Starkville Development Partnership has put together a game-day guide for visiting fans this weekend. To see a full list of events in the town and for more information about Starkville, you can visit their website.
Where to eat
If you find yourself in Starkville on Saturday, chances are you'll have to eat. Here are some of the top customer-reviewed restaurants in Starkville from Yelp.com.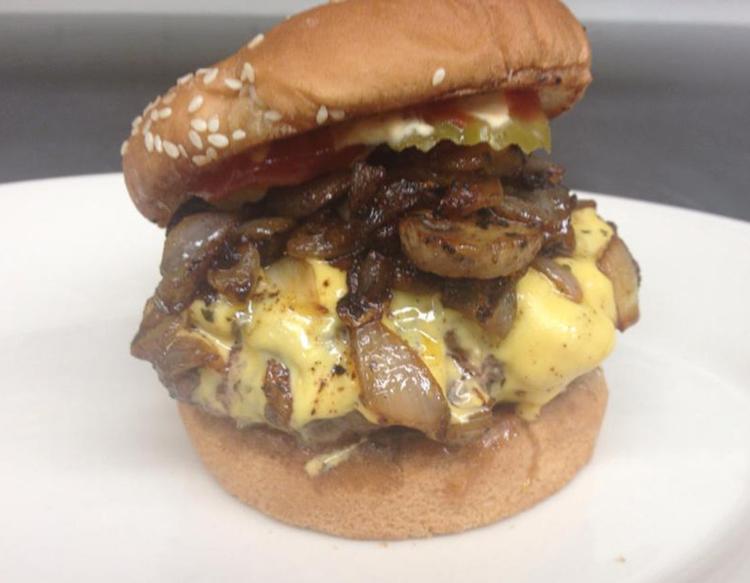 The Camphouse

Price point: $$
Cuisine: local fine dining, casual
Menu highlights: Build your own man n' cheese, patty melt, French dip, boiled shrimp
Location: 409 University Drive

The Veranda

Price point: $$
Cuisine: New American with southern accents, upscale
Menu highlights: Ribeye steak, grilled Salmon, bacon wrapped chipotle shrimp
Location: 208 Lincoln Green

Central Station Grill

Price point: $$
Cuisine: American, Southern, Tex-Mex, casual
Menu highlights: Fried Monterey jack cheese sticks, steak skewer, sliders
Location: 200 S Montgomery Street

Oby's

Price point: $$
Cuisine: Cajun, casual
Menu highlights: catfish, hushpuppies, fried chicken, Rotel dip
Location: 504 Academy Road

Two Brothers Smoked Meats

Price point: $$
Cuisine: Barbeque, Tex-Mex, casual
Menu highlights: street tacos, smoked chicken wings, pulled pork grilled cheese
Location: 103 C Rue Du Grand Fromage

Bulldog Burger

Price point: $$
Cuisine: American, gourmet burgers, casual
Menu highlights: Freshman 15 burger, triple chocolate skillet cake, mushroom and swiss burger
Location: 702 University Drive
If eating breakfast on the morning of football games is your thing, check out top customer-reviewed breakfast places in Starkville from Yelp.com.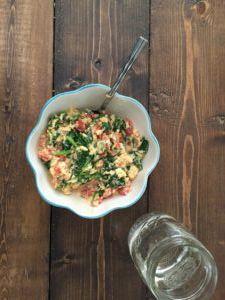 Starkville Café

Price point: $
Cuisine: Southern, breakfast, casual
Menu highlights: chocolate chip pancakes, grits, eggs, biscuits and gravy
Location: 211 E Main Street

City Bagel Café

Price point: $
Cuisine: Bagels, Italian, casual
Menu highlights: Onion bagel, cinnamon sugar bagel, bagel and egg breakfast sandwich
Location: 511 University Drive

The Biscuit Shop

Price point: $
Cuisine: Breakfast, southern, casual
Menu highlights: blueberry biscuit, sausage Rotel biscuit, lemon biscuit
Location: 104 S Washington Street

Restaurant Tyler

Price point: $$
Cuisine: Southern, American, casual
Menu highlights: Belgium waffle, chicken and waffles, steak biscuit, Mississippi river biscuit
Location: 100 E Main Street

Shipley Do-nuts

Price point: $$
Cuisine: Doughnuts, breakfast, casual
Menu highlights: Kolaches, caramel donut, glazed donut
Location: 418 E Highway 12 E

Harvey's

Price point: $$
Cuisine: American, seafood, steakhouse, business casual
Menu highlights: Shrimp and grits, chicken biscuit, eggs Benedict, steak and eggs
Location: 206 Highway 12 E
What to do
Starkville may only have a population of 25,352, according to US Census of 2017, however, there are plenty of things to do in town before the game kicks off on Saturday night.
Nightlife
If you are planning to spend a night on the town in Starkville, check out some top customer-reviewed bars and pubs in Starkville from Yelp.com.
The Guest Room

Location: 100 E Main Street
Hours: Friday: 4:30 p.m. – 1 a.m., Saturday: 4:30 p.m. - 1 a.m.
Food: Yes

Fountain bar

Location: 700 University Drive
Hours: not listed
Food: Yes

Hobie's Right Field Tiki on Main

Location: 217 Main Street
Hours: Friday: 4 p.m. - 1 a.m., Saturday: 4 p.m. - 1 a.m.
Food: Yes

Dave's Dark Horse Tavern

Location: 410 A Martin Luther King Drive East
Hours: Friday: 2 p.m. – 1 a.m., Saturday: 2 p.m. – 1 a.m.
Food: Yes

Beer Garden at Hotel Chester

Location: 101 N Jackson Street
Hours: Friday: 5 p.m. – 1 a.m., Saturday: 5 p.m. – 1 a.m.
Food: Yes
Museums and attractions
If you have time while in Starkville, there are several museums and historical attractions in the area. 
Museums
Okitbbeha Heritage Museum

Locations: 206 Fellowship Street (Mitchell Memorial Library)
About: History of Starkville and the county

Ulysses S. Grant Presidential Library and Museum

Location: 395 Hardy Road (Mitchell Memorial Library)
About: Ulysses S. Grant and his military, political and personal lives

Templeton Music Museum

Location: 395 Hardy Road (Mitchell Memorial Library)
About: Music in the late 1800s and early 1900s

Wade Clock Museum

Location: Cullis Wade Depot (Mississippi State University campus)
About: Clocks as far back as the 1700s

Mississippi Entomological Museum

Location: Clay Lyle Entomology Building (Mississippi State University campus)
About: Insects

BMW Motorcycle Museum

Location: 3400 Earles Fork Road
About: Motorcycles built before 1984
More museums and local collections can be found here. 
Historic places
Hotel Chester

Location: 101 N Jackson Street
About: Built in 1925

Overstreet School

Location: 307 S Jackson Street
About: First elementary school in Starkville

Starkville City Jail

Location: 110 W Main Street
About: Johnny Cash was incarcerated at the jail in 1965
Historic Districts
Nash Street District
Cotton District
Greensboro District
Overstreet District