Deshaun Davis wants to see for himself.
He wants to see that No. 13 on the field, live and in person, before he can say for sure.
Davis, Auburn's studious senior middle linebacker, was asked this week if Tua Tagovailoa is one of the best players he'll have ever played against.
"After Saturday, I can answer that question," Davis said on Tuesday.
Of course, Davis, known for his preparation, probably already had an idea after pouring over Alabama game film in the days after Auburn's home finale against Liberty last Saturday.
He certainly wasn't taking anything away from Tagovailoa and what he's done so far this season.
"Tua is Tua. He needs no introduction," Davis said in another moment, as he listed off strengths he expects to see out of the Crimson Tide.
But it's probably true that Davis won't know for sure until Saturday, after seeing how Alabama's standout quarterback performs in the Iron Bowl, just how extraordinary Tagovailoa can be.
After all, it'll be there on center stage in the rivalry game, as the schools' eyes and the state's ears tune to the field at Bryant-Denny Stadium that Tagovailoa will have an all-important chance to prove himself. It's where plenty of the state's familiar old football followers, and young students of the game like Davis, will decide for themselves whether Tagovailoa is part of next-level air.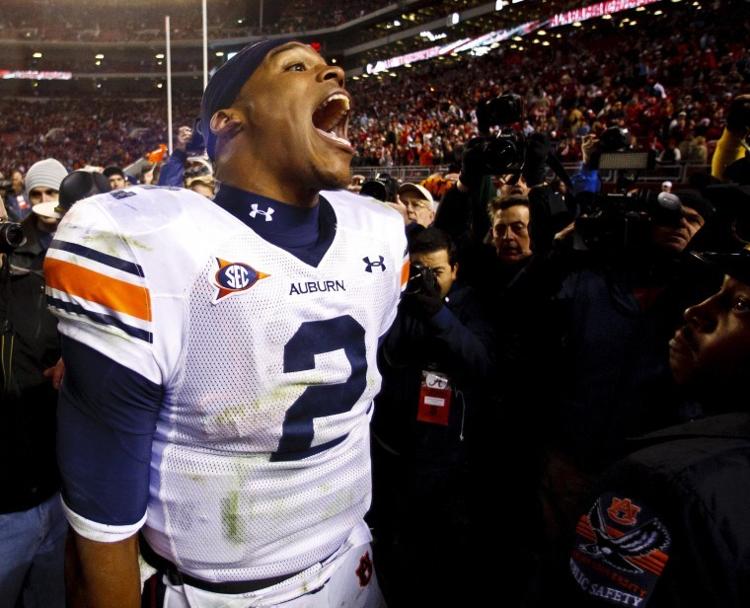 The last two Heisman Trophy winners from the rivalry have done just that, in this game.
Seemingly out-of-this-world and from seemingly half the world away, Tagovailoa of Ewa Beach, Hawaii, is a sophomore star playing nothing short of phenomenally, and he's on his way to winning his own Heisman, as the nation's clear front-runner for the award as this season winds to a close.
Five Iron Bowl players have won the Heisman Trophy. Tagovailoa is aiming to be the sixth.
Auburn's last winner — and the last Iron Bowl quarterback to win it — made his own mark on that same field eight years ago, in Bryant-Denny Stadium. Cam Newton led his Tigers team roaring back from a 24-point deficit to beat Alabama 28-27 in 2010, in a rivalry classic.
Most recently, Alabama's second Heisman Trophy winner, Derrick Henry, took over the Iron Bowl game and rushed for 271 yards on 46 carries in a 29-13 win over Auburn in 2015.
Auburn has produced three Heisman Trophy winners: Pat Sullivan won it in 1971 and Bo Jackson won it in 1985, before Newton did so in 2010.
Alabama has a claim to two: Mark Ingram won the award in 2009 before Henry did it in 2015.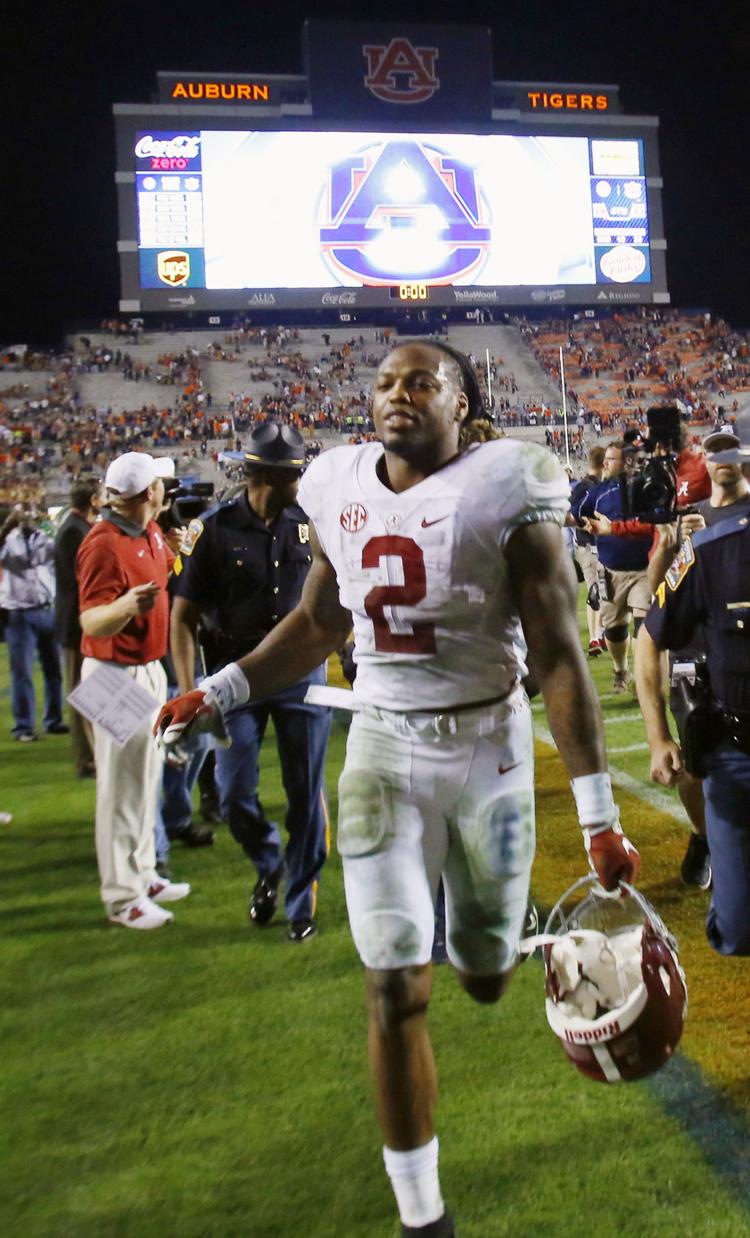 Sullivan and Jackson lost to Alabama during their Heisman seasons. Ingram rushed for only 30 yards in Alabama's comeback win over Auburn in 2009.
But if the last two Heisman seasons between the schools are an indication, Tagovailoa may well have to shine in the state's big rivalry game if he's going to join that elite company, and if skeptical spectators are going to concede that the star quarterback is worth all the hype that surrounds him.
The Tigers, of course, seem to believe it's so — and they're preparing for Tagovailoa's best shot.
"He's very accurate. Just watching him, he knows the game of football," Davis said. "You can tell he reads defenses pretty well. If you show him what you're going to do, it's going to be a long night, I can tell you that.
"He's a football mind, he's a football player, and he's a fierce competitor," Davis added.
Tagovailoa is set to make his Iron Bowl debut. He did not play in the Crimson Tide's loss to Auburn last year. Jalen Hurts started that game for Alabama. Tagovailoa's rise to superstardom came in the National Championship Game more than a month later.
Auburn head coach Gus Malzahn deferred to after the game, as well, when asked how Tagovailoa compares to other quarterbacks his teams have prepared to face — but he was quick to say the sophomore is playing "at an extremely high level."
"He extends plays very well," Malzahn said. "When things aren't within the normal timing, he's really, really good rolling out, creating things. His ball placement when he's under pressure is really good. And he can beat you with his feet too. He's not just a thrower.
"He's got a unique skillset and he's very impressive to watch on film."
Soon enough, the Tigers won't be watching him on a tape or on a clip of game film.
Soon, they'll get their wish, and Tagovailoa will be trotting onto the field to take them on head-to-head in person — and he'll be stepping on the field to make his own mark in the rivalry, one way or the other.