Kevin Steele didn't sleep much last Saturday night.
And he probably wasn't the only one awake across quiet Auburn late that evening — some upright and burning the late-night oil like him, replaying the all-22 of a nightmare across a flickering screen, lighting a room at the end of a silent hall.
Others still might've laid awake in the dark, tossing and turning in bed, after that gut-wrenching defeat in the daylight hours earlier.
Either way, as restless as it could've been, the sun still rose over campus on Sunday morning. Auburn football team's coaches and players still gathered back together for practice, to turn the page from a season-altering 22-21 upset loss to LSU last week in Jordan-Hare Stadium, and gear toward a new challenge against Arkansas.
It was tough to watch that film that Sunday, quarterback Jarrett Stidham agreed. The team was disappointed, offensive coordinator Chip Lindsey said. Middle linebacker Deshaun Davis said he saw teammates who were hurt, who were down, and who were in pain.
And Steele, Auburn's defensive coordinator, admitted then that he probably got less sleep the night before than he would have after a win.
But that day, he said, was the day Auburn's coaches and players flipped a switch, and chose to move forward.
"I guess it's OK to go to the coffee shop and still be talking about the game Wednesday," Steele said that night, thinking about the wide universe outside the Auburn athletics complex on Donahue Drive.
"But we can't live in that world."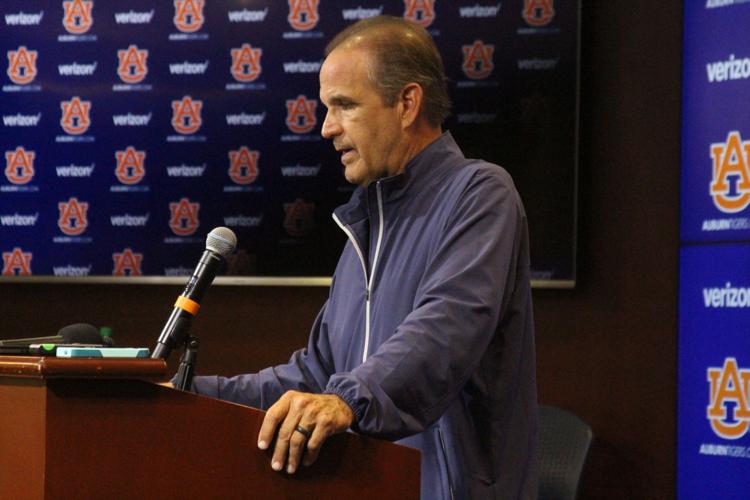 Yes, the coaches and players inside Auburn's turnaround bid are picking up the pieces this week, working to recapture control of a high-expectations season on the Plains. They're doing it by embracing the sting of last Saturday's defeat, and pushing onward past it, toward new challenges ahead.
"When you get little to no sleep after a game, you come to work the next day, watch the film, or watch it the night before, you grade it — It's not a very good feeling," Steele said. "And then you've got to make sure that you stay on the facts, not the emotion. What can we do, and how can we do it better? How can we help these guys get better?
"Once you flip the switch and have to go to practice, we've got to be thinking about Arkansas," he went on. "You can't let a team beat you twice. You can't let that happen.
"I've seen it happen before, and you've seen it happen before."
Steele spoke with assembled media Sunday night, just after Auburn's team got back together to turn the page.
Two days later, by Tuesday, Auburn head coach Gus Malzahn was overseeing a team well on the way into its turnaround effort.
Malzahn may as well have had the project's blueprint in hand. His teams have bounced back from frustrating losses before. In 2013 and 2017, his Auburn teams came back from mid-season losses to the same team, LSU, to win the SEC West and make it back to the SEC Championship Game.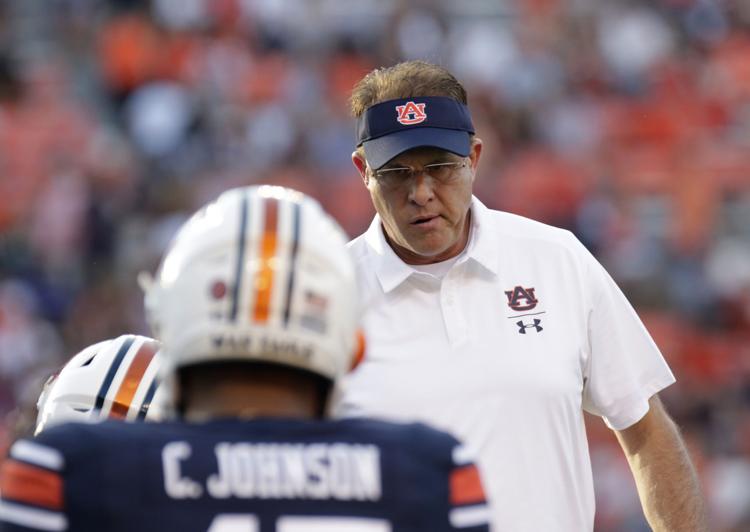 He's seen his teams go through what the current Tigers are going through now — and come out of the other end better for it.
"What you've got to do from a loss is, you've got to learn from it," Malzahn said, of making the most of a loss like the one to LSU. "First of all, that starts with the head coach and the coaching staff. We have to, first off, learn from it. And then the players, the same way: You learn from it, you see what we need to improve on, see what we need to do better, you put that in your back pocket, and you move on to the next game.
"Our team, we have a lot of experienced guys who have experience doing just that, and there's no doubt in my mind that we'll rebound."
Those experienced players include leaders like Stidham and Davis — who Stidham said met somewhere along the line last season after a crushing loss in Baton Rouge, and hammered out what needed to happen to help lift Auburn back up through the divisional standings and on to the conference championship game.
"I think you learn a lot from a loss, whether it's technique, things you need to change. Whatever it may be, I think there's a lot to learn from it," Stidham said Tuesday.
"Last year, LSU was the turning point for us. Deshaun and I and the rest of the leaders of the team came together and we really flipped the switch and turned things around. I think there's definitely a lot of positives that can come from it."
That's not to say the Tigers haven't faced turmoil this week, inside their bubble between the complex's walls.
But, the plan goes, they'll use it, and grow from it.
"You want to let those guys feel their pain. Myself also, you want to know what it feels like to be down, to lose," Davis said.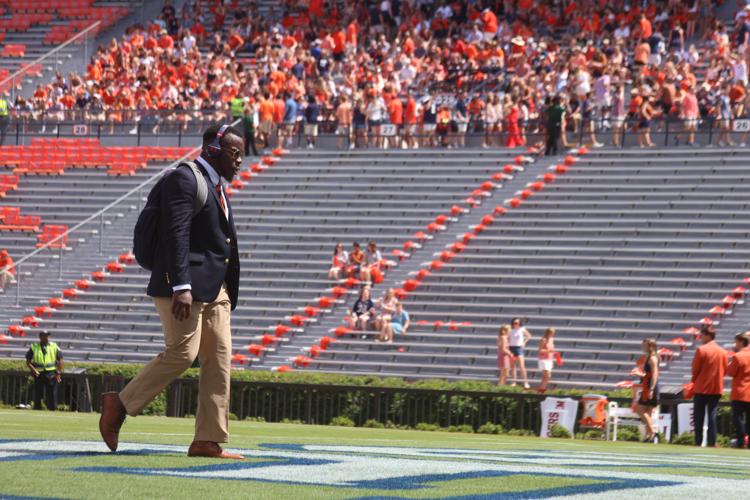 "I think us having that feeling for a while will motivate us to not have that feeling — because if you could walk in the locker room Saturday, there were a lot of hurt guys, a lot of sad faces, a lot of people that knew we should have won that game but we didn't for multiple reasons," he went on. "It's just something to learn from, something for the older guys to get over, and I know the young guys are going to look to us to see how we come out and respond in practice today.
"We've got to have a lot of energy. We've got to come out and continue to get better, and I think the rest will take care of itself."
For their part, the Tigers are only focused on what they can control.
If that means they'll be able to turn things around like they have in the past, that means the whole season is still in their hands.
"It's a bump in the road," Malzahn said, continuing that answer earlier. "We still have a good team, and we have good coaches. "We just have to put it all together and improve each week, and I really feel like we will."