1. Gus Malzahn is 7-0 at Auburn after byes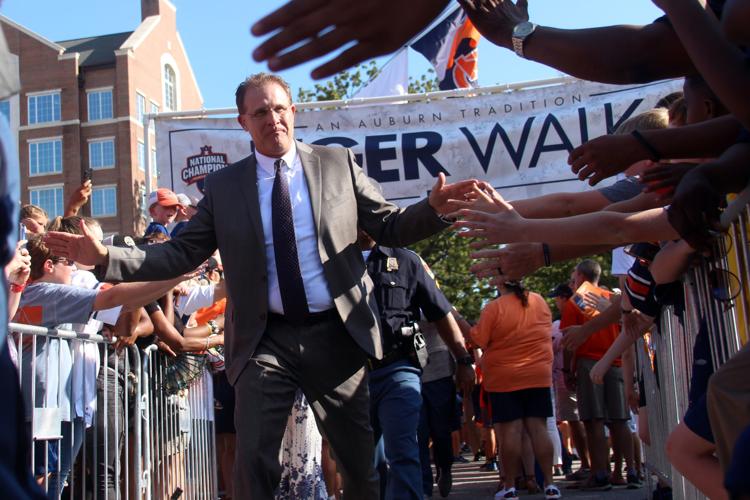 The Tigers' head coach has a perfect mark in games played the week after open dates through his tenure as head coach on the Plains. Last season, Auburn came off an open week midseason to beat Texas A&M 42-27 on the road. "I think it gives you a chance, as a coaching staff, to kind of catch your breath, and to look back and really do a lot of self-scouting," Malzahn said of bye weeks during the SEC's coaches teleconference Wednesday.
2. Home teams winless
Since Auburn and Texas A&M started their regular SEC series when the Aggies joined the conference in 2012, the road team has won all six games between the two programs since then. Texas A&M won in Jordan-Hare Stadium in 2012, 2014 and 2016. Auburn beat Texas A&M on Kyle Field in College Station, Texas, in 2013, 2015 and in 2017. Auburn wide receiver Ryan Smith said this week that he doesn't have an explanation for why that trend has continued.
3. Fixing a flawed kicking game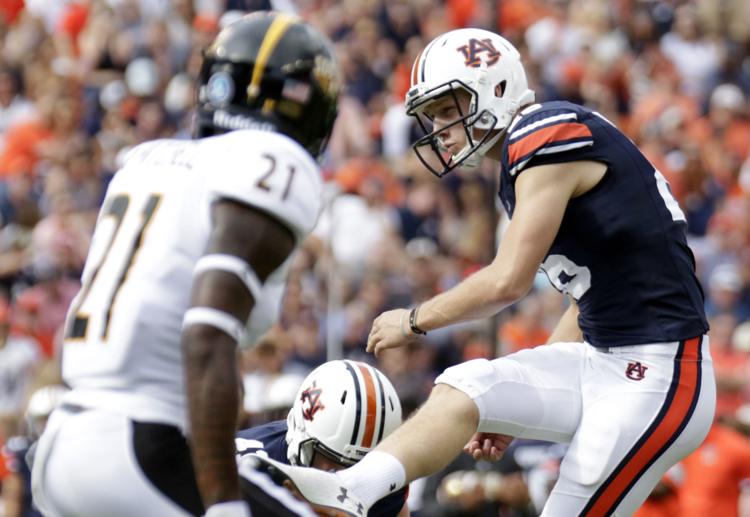 Auburn kicker Anders Carlson is fourth in the country in field goal attempts (21) this season, but his 52.4 conversion percentage leaves the freshman outside the top 100 kickers in FBS. While Carlson is still getting the hang of what it takes to be a kicker at the college level, the Tigers offense can provide a considerable assist for his confidence. If Auburn can sustain more drives deeper into enemy territory, Carlson should be given easier attempts. From there, it's up to him to come through; otherwise, he may force Malzahn's hand going into the final month of the regular season.
4. Taking shots on the Texas A&M secondary
If you want a glimpse at how vulnerable the Texas A&M defense is against the pass, look no further than Mississippi State quarterback Nick Fitzgerald. Prior to the Bulldogs' game against the then-No. 16 Aggies, Fitzgerald's yards-per-play average against Mississippi State's other five Power 5 opponents was just over 4.1; against the Aggies, Fitzgerald averaged 11.0 yards per pass. Auburn's pass game has been inconsistent at best and horrid at worst, but a matchup with a weak Aggies secondary could be just what the doctor ordered to get Jarrett Stidham and his targets back on track.
5. Timing is everything
When it comes to ball control, almost no one does it better than Texas A&M. The Aggies are serious about maintaining long drives, and at this point the team ranks second in the country trailing only Army in time of possession (36:11 per game). The Aggies' goal in controlling the clock is simple: by keeping the ball themselves, they limit the opponent's possessions and thus make every time that team has the ball that much more important. For Auburn, the solution is fighting fire with fire. Stidham and the offense needs to work diligently down the field. While no one will turn down quick points, it's important not to play into the Aggies' hand.