Auburn will take the field of Jordan-Hare Stadium for the first time this season Saturday. The Tigers will welcome Tulane for their home opener.
Here's everything you need to know if you are planning to visit the Loveliest Village on the Plains for Saturday's game:
Important Times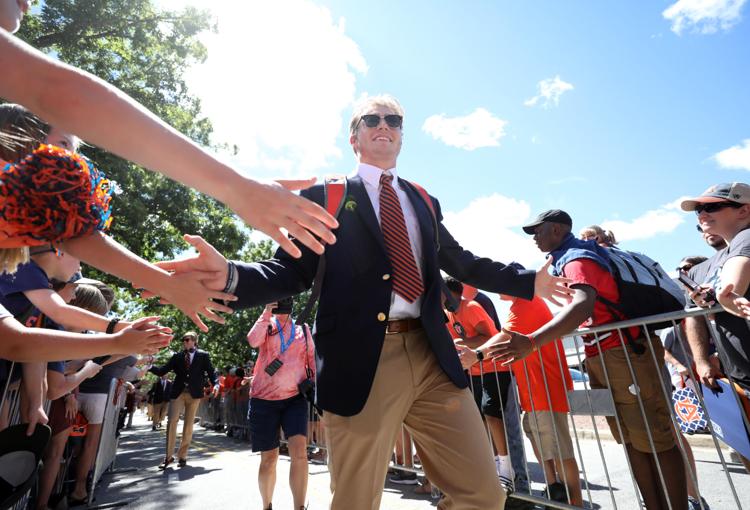 Two hours before kickoff (4:30 p.m.)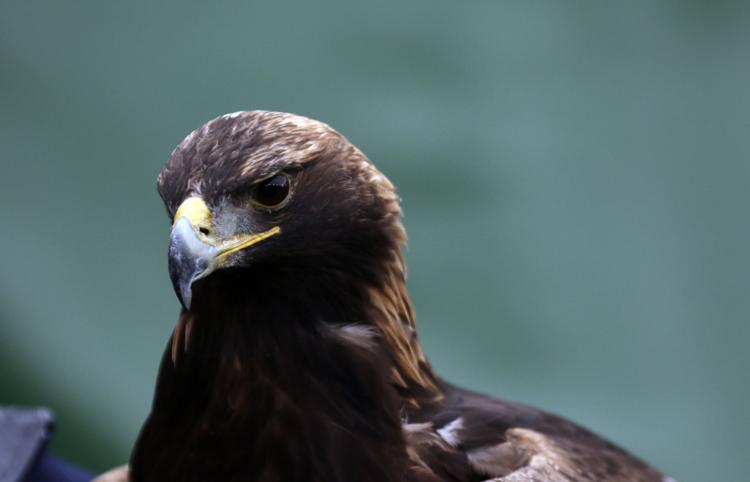 Approximately 16 minutes before kickoff (approximately 6:14 p.m.)
The Auburn University Marching Band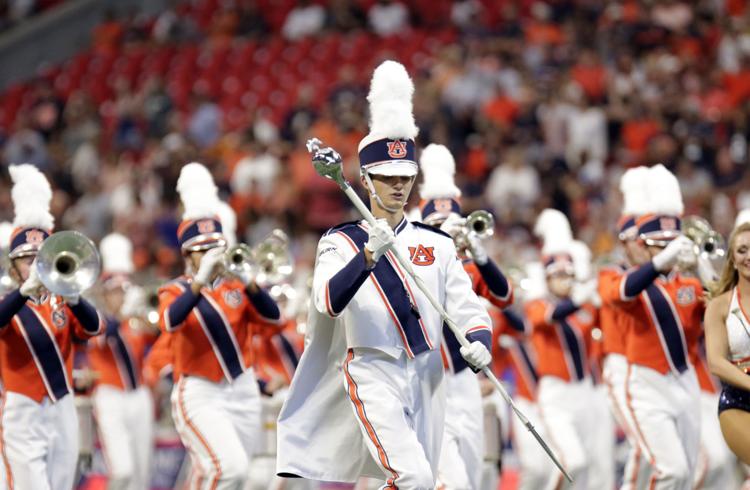 Approximately 11 minutes before kickoff (approximately 6:19 p.m.)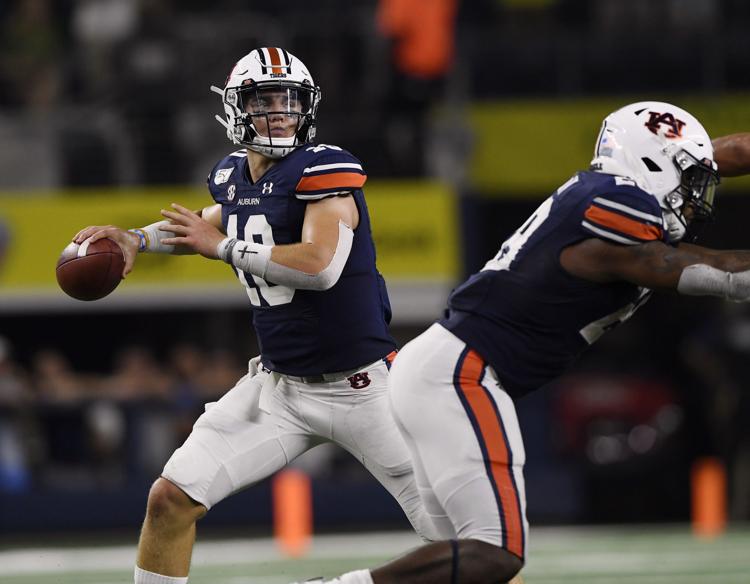 Other times
8 a.m. – CDV lot opens
Noon – East Coliseum lot closes
2 p.m. – East Coliseum, Hayfields on South Donahue and West Samford Avenue open
4 p.m. – Campus open to tailgating
6 p.m. – Mell Street Corridor open to tailgating
8 a.m. – Parking lots open
4 hours before kickoff – Tiger Transit and ADA Shuttles begin, Fan Fest opens and Ticket Office opens
3 hours before kickoff – Auburn hospitality tailgate opens
2 hours before kickoff – Stadium gates open, Tiger Walk takes place
90 minutes before kickoff – Spirit March and Pep Rally
20 minutes before kickoff – Pre-game festivities begin
Game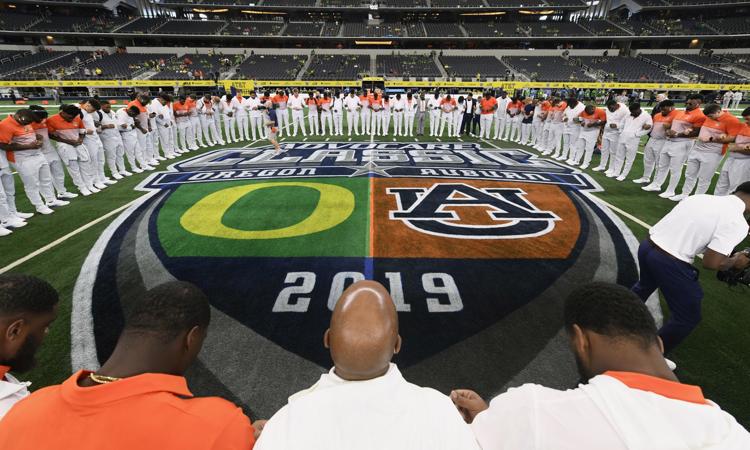 Digital coverage: Follow along with in-game updates, stats, injury reports and observations from our team in the press box and on the field, here on oanow.com.
Weather
Auburn fans, be prepared to pack your sealed or empty water bottle for the game Saturday because it is going to be a hot one, according to the National Weather Service.
Friday is expected to be sunny and hot with a high of 91 degrees during the day. Friday night is expected to much more comfortable with clear skies and a temperature of about 69 degrees, according to the weather service.
Saturday is to be much warmer than Friday with sunny skies and a temperature of about 96 degrees during the day. Saturday evening is expected to be cooler with lows of about 71 degrees and mostly clear skies.
Special Events
Auburn Athletics is asking fans to wear white to the game Saturday.
Parking
Accessible Parking
Auburn University is providing fans with four handicapped-accessible parking lots for the season. To park in designated accessible parking lots, fans must have a state-issued hangtag or license plate.
Accessible parking lots also will have a shuttle service for fans. The shuttle service will take fans to War Eagle Way. Once dropped off, fans will have golf cart service, which brings them directly to Gates 2 and 14 at Jordan-Hare Stadium. The service will begin two hours before kickoff and will stop at kickoff. The service will resume for one hour after the game ends.
VCOM lot (910 South Donahue Drive)
North CDV (entrance off Wire Road)
Old Track (Samford Avenue and Biggio Drive, entrance off Biggio Drive)
South Quad Parking Deck (near the corner of Duncan Drive and Lem Morrison Drive, entrance off Lem Morrison Drive)
RV Parking
RV parking is first-come, first-served, beginning at 2 p.m. Friday.
Hayfields
Community Gardens
Facilities Division
Free parking
Free parking on campus is first-come, first-served beginning at 4 p.m. Friday.
Hayfields
Community Gardens
Lem Morrison Fields
Facilities Pond
Facilities Lot
Intramural Fields Lot
Along Wire Road
Research park
Mell Street Corridor (opens 6 p.m. Friday)
Research Park
Shuttle Service
Tiger Transit will be providing free transportation for fans beginning four hours before kick-off. The buses will have limited service during the game and will return fans two hours following the game. The shuttle service will drop fans off at War Eagle Way, near the Auburn University Village residence halls.
Shuttle Service off-campus stops:
Duck Samford Park
City of Auburn softball complex
Auburn MallTiger Town
Shuttle Service on-campus stops:
Facilities Division
VCOM South Quad Deck
Woodfield
West Parking Lot
Traffic and transportation
Auburn Athletics is partnering with the Waze app to provide fans with real-time street closures and information on game days.
Clear-bag policy
The SEC clear-bag policy is once again in effect for this season. Clear bags may not exceed 12 inches by 6 inches by 12 inches. Fans are allowed to bring in non-clear bags, however, they must be 6.5 inches by 4.5 inches (roughly the size of a hand).
Each ticket holder may bring one large clear bag, as long it does not exceed the size restrictions. Fans may purchase clear bags at several area locations. Auburn will also have bag check locations for fans who do not bring a clear bag. There is a $5 fee for checking a bag.
Metal Detector Policy
Auburn University will begin using metal detectors this season. All fans, coaches and athletes must walk through metal detectors upon entering the stadium.
Fans are asked to follow the instructions of the security screening staff. All phones, keys, cameras, approved seat cushions and containers approved by the clear bag policy must be placed on the screening tables before passing through the walk-through metal detectors.
Auburn University encourages fans to arrive at Jordan-Hare Stadium about 30 minutes earlier than normal due to the metal detectors.
Tailgating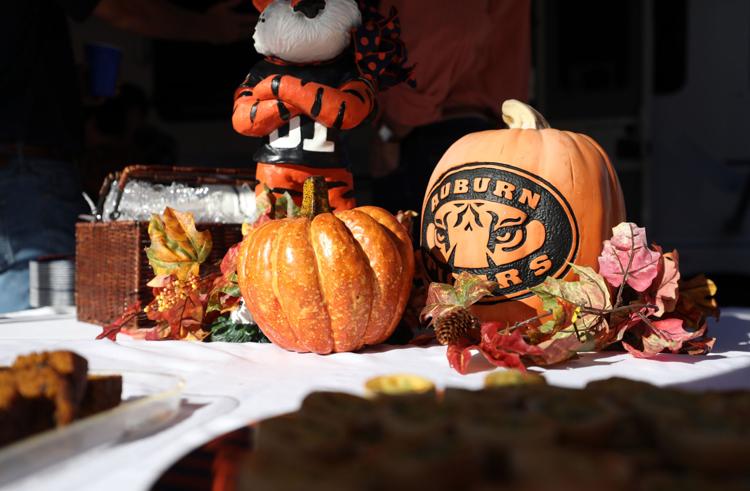 The Auburn University campus opens for tailgating on Friday at 4 p.m. Fans are allowed to reserve tailgating spots on grass areas beginning at 4 p.m. The university will remove items if fans reserve spots before 4 p.m.
Fans may set up their own tailgate tents; however, the tents must have stakes shorter than 12 inches. They may not be set up before 4 p.m. Friday.
Grills and generators are allowed; however, they are not allowed within 50 feet of campus buildings. There will be several designated containers on campus to dispose of extinguished charcoals. Tailgating and grilling are not allowed in the parking decks on campus.
The university is asking fans to limit their use of glass on campus. Fans are encouraged to use plastic and aluminum for recycling. There will be trash and recycling bins located throughout campus.
Fans are encouraged to dispose of all trash and recycling. Trash and recycling bags also will be distributed in tailgate areas and in RV lots.
Inside Jordan-Hare Stadium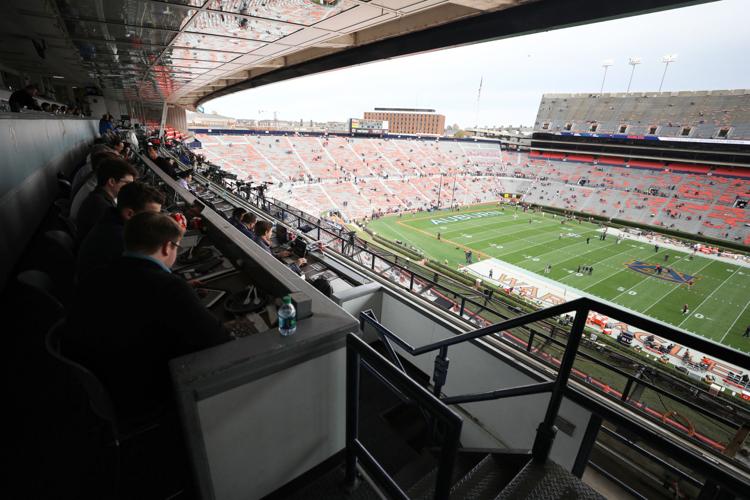 Charging stations
There will be several cell phone charging stations located throughout Jordan-Hare Stadium this season. There are nine stations in total.
Behind Section 1
Behind Section 25
Behind Section 34
Center of the concourse on both the East and West Upper Decks
Two locations within the Nelson Club
North Club
South Club
Water
Fans are allowed to bring their own water into Jordan-Hare Stadium this season. Fans may bring in one unopened, factory sealed bottle of water. The bottle can be up to one liter in size.
Fans may also bring in one empty water bottle.
There will also be water stations throughout the stadium. The water is free for fans at the water stations.