Justin Lee
Auburn Beat Writer
1. How does Auburn avoid a let-down after an emotional win against Oregon?
This matchup definitely screams 'trap game,' but the Tigers just need to just let that energy from Jordan-Hare Stadium flow through them, and carry on the momentum from last week's win. I'd say the team would be even worse off going up against a good Tulane team if the Tigers had lost last week's game. Auburn just needs to stay focused and keep momentum rolling.
2.  How will Auburn's offense look different in Bo Nix's second start?​
You'd think Auburn would be able to rely on its talent advantage over Tulane's a bit more, so Nix shouldn't feel he has to win the game by making explosive plays with his arm. If Nix can show his smarts and manage the game and let that talent edge surge Auburn ahead, he'd be showing another strong layer of his quarterbacking ability. That gunslinder mentality can always come out when Auburn is in a dogfight.
3. Who is an Auburn player to watch who could have a breakout game?
Speedster running back Shaun Shivers had a couple opportunities early in the Oregon game — as the Tigers seemed to try to break him loose early like he did on a long touchdown run against Alabama that got called back last November. As the game settled, JaTarvious Whitlow took most of Auburn's carries, but Shivers could work his way into the rotation starting with the Tulane game.
4. What can Tulane do to challenge Auburn?
If Tulane can surge ahead early and get those fans in Jordan-Hare Stadium nervous, then play mistake-free football out front, Tulane can have a chance to come away with the shocker. It'd be no shocker to Auburn if Tulane did come ready for a battle. Tulane's won six of its last seven games dating back to last year and the Green Wave have Auburn's full attention. But it should take some strong play for all four quarters and some serious Auburn mistakes for Tulane to win this money game outright.
5. Final score?
Auburn 31, Tulane 17. I think Auburn leads comfortably enough by the fourth quarter. But I'm giving Tulane more credit than some of the bettors in Las Vegas. Tulane should prove to be quite the non-conference challenge for Auburn, though I still expect the Tigers to lead throughout the game and for it to never be in doubt.
---
Jon Dykstra
Sports Editor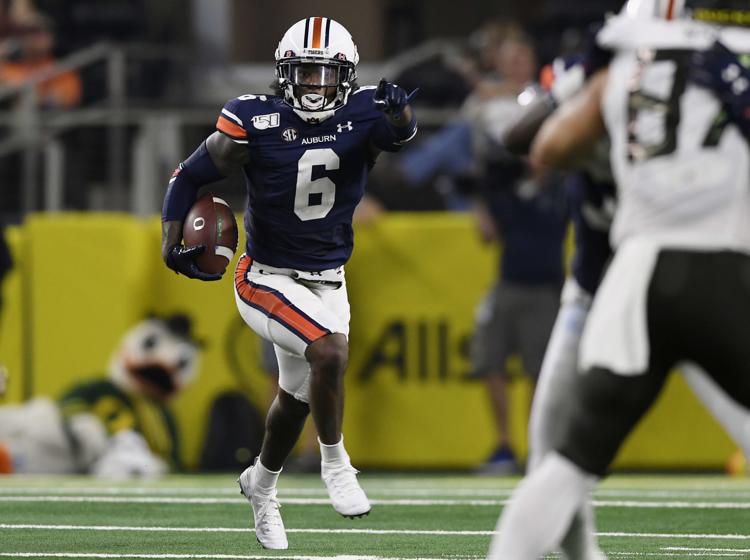 1. How does Auburn avoid a letdown after an emotional win against Oregon?
The game sets up as an obviously letdown-type game after that big showing on national television last week, but without a Power-5 opponent looming next week, I don't see this as much of a trap game. That is not so say Auburn still can't lose this game. If the team that showed up in the first quarter against Oregon shows up in this one, the Green Wave will pull the upset. 
2.  How will Auburn's offense look different in Bo Nix's second start?​
Nix survived on his big play ability against the Ducks and his ability to fit the ball into tight windows simply wasn't there. For this offense to realize its potential, they will need to exploit the entire field. Getting the timing right on those immediate routes will be key. If Nix's completion percentage isn't much higher in game two that will be a concern. We should also see Gus Malzahn try to get multiple running backs established and not just JaTarvious Whitlow.
3. Who is an Auburn player to watch who could have a breakout game?
Christian Tutt certainly flashed against Oregon with a 41-yard punt return, but with more opportunities likely against Tulane, it would not surprise me to see him house one. Defensively, I expect the Auburn defensive line to be able to get after Tulane quarterback Justin McMillan and force some rushed passes. That should provide some opportunities for Tutt and the rest of the Auburn defensive backfield to make some plays. 
4. What can Tulane do to challenge Auburn?
Tulane is not your average early-season cupcake. The Green Wave took Wake Forest to overtime last year. Wake Forest won a bowl game last year. Tulane won their own bowl game by beating Louisiana, 41-24. Last week against Florida International, they had 350 yards rushing with five players each getting at least 44 yards. If Auburn doesn't come out ready to stop the run and allows Tulane to establish the ground game, then LSU-transfer quarterback Justin McMillan can present dual-threat challenges. 
5. Final score? 
Auburn 27, Tulane 10. The Tigers advantages in the trenches should decide this game. I see the running being able to get Auburn an early lead and when the Green Wave have to overcommit to slowing that element down, Nix should have some easy throwing lanes. Some may not view it this way, but for me, last week flashed the Tigers' potential. This week, despite the opponent, is a chance to show consistency and that that second half wasn't just a flash is the pan. It isn't the national spotlight, but Auburn needs to make a statement this week too.​
---
Jordan D. Hill
Prep Writer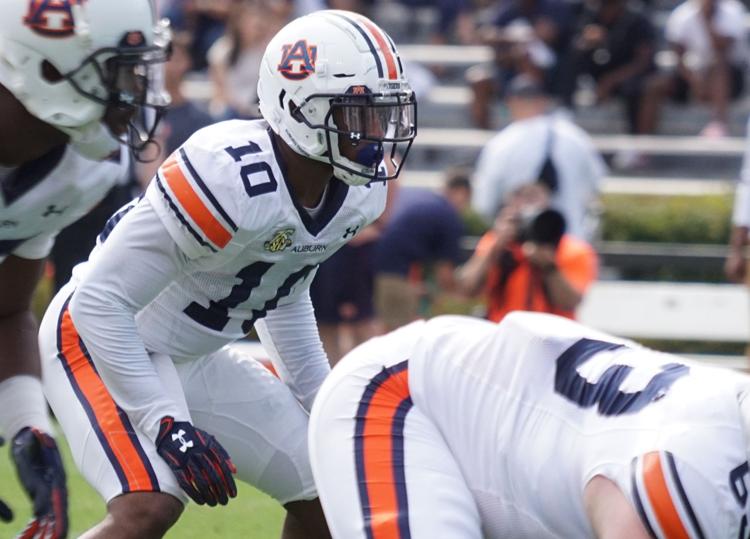 1. How does Auburn avoid a let-down after an emotional win against Oregon?
The key for the Tigers to reach 2-0 without too much of a hassle will be avoiding turnovers. In any matchup with a superior Power 5 team facing a scrappy Group of 5 squad, the players from the larger school loafing and playing sloppy will often the open the door for an upset. Quarterback Bo Nix doesn't need to get too fancy in just his second start, and the running backs must focus on tucking the ball in order to keep the Green Wave at bay.
2.  How will Auburn's offense look different in Bo Nix's second start?​
The first half of Auburn's opener against Oregon saw the Tigers unable to get much going consistently on offense, in part due to their rushing attack. The second half, however, featured a rejuvenated run game led by JaTarvious Whitlow, which in effect opened up Nix to more passing opportunities. Nix will be more settled in this time around, and the run game will hit the ground running this time instead of needing the second half to really find its stride.
3. Who is an Auburn player to watch who could have a breakout game?
Freshman linebacker Owen Pappoe did his part in the Tigers' season-opening win over Oregon, notching five tackles in the 27-21 win in Arlington, Texas. The five-star recruit was a huge get for Tigers head coach Gus Malzahn in the 2019 recruiting class, and he showed through the spring that there's a reason so many consider his upside to be phenomenal. Pappoe is just waiting for his "Welcome to the Plains" moment, and facing off with the Green Wave in his first game at Jordan-Hare Stadium is the perfect time to make it happen.
4. What can Tulane do to challenge Auburn?
Tulane has to sustain long drives in order to give the Tigers real issues. Oregon was incredibly close to leaving Week 1 victorious, but the Ducks' inability to stay on the field didn't help their chances. Oregon was a putrid 4-of-14 on third down, which could have been killer had the Tigers not gone 7-of-17 themselves. Auburn's stellar defensive effort led to seven punts by Oregon – a similar performance by the Tulane offense will leave the Green Wave blue at the end of the game.
5. Final score?
Auburn wins 41-21. Willie Fritz's teams have given SEC opponents a run for their money before – his Georgia Southern Eagles took Georgia to overtime in Athens back in 2015. Auburn could be susceptible to a slip-up after such a dramatic Week 1 win, but the Tigers will get rolling early to build a comfortable lead. McMillan and his teammates will make a few plays on offense but not near enough to stop Auburn from reaching 2-0.