The Auburn spirit was undeniable again.
They stormed the field. They jumped for joy. They embraced. They smiled and cried.
Auburn beat Alabama 48-45 in a wild Iron Bowl win Saturday — on another magic night on the Plains, where magic is just starting to become part of the place.
Alabama's field goal bounced off the left upright after Derrick Brown swatted back a pivotal pass, then Gus Malzahn's trickery sent Nick Saban's team scrambling, and Auburn won the biggest game of the year as students and alumni alike rushed down through Jordan-Hare Stadium in jubilation. Auburn wrote another storybook chapter in one of the greatest rivalries in sports, with the win echoing amazing victories in 2013 and 2017 — and going into Auburn legend all the same.
Brown rose above the line on a third-and-goal play from the Auburn 10-yard line, and knocked down the pass to give it no chance — the Tigers' best player making the big play when it mattered most as Auburn held to its 3-point lead with just more than two minutes left.
Jordan-Hare erupted when Alabama's field goal attempt bounced off the upright and back onto the field, where the Tigers jumped in exhilaration.
"It's bigger than us," linebacker K.J. Britt said after helping to write the legend. "It's bigger than us, man."
Auburn showed it on that stormed field again — teammates, classmates, mothers and daughters, fathers and sons, together in celebration.
No. 16 Auburn moves to 9-3 on the season. No. 5 Alabama fell to 10-2 and out of playoff contention.
Bo Nix threw for 173 yards and a touchdown in his Iron Bowl debut, Smoke Monday and Zakoby McClain both ran back huge pick-six plays, JaTarvious Whitlow ran for 114 yards, and Shaun Shivers powered over the Alabama defense for the go-ahead touchdown with 8:08 left — while sophomore Anders Carlson was a perfect 4-for-4 on field goals for Auburn.
After Alabama's miss at the end, Saban burned all his timeouts putting Auburn into a fourth-and-4. Malzahn sent an attacking look back out of the field, with Nix at quarterback and with punter Arryn Siposs sneaking on the field at wide receiver, set to motion into the backfield and punt.
In all the chaos, Alabama committed a substitution infraction. The 5-yard penalty won Auburn the game.
"Our seniors — We talked about leaving a legacy for those guys. They left a great memory for them and something they can hold on the rest of their lives, with the Auburn Family," Auburn head coach Gus Malzahn said.
"We won it for Auburn," said Brown, one of those seniors, who came back for his final year at Auburn to make game-winning plays like his in the fourth quarter. "It's not just about us.
"This rivalry is for everybody in this state that wears the AU on their hat, or across their chest."
This game seemed to have it all. Auburn trailed 31-27 at halftime after Carlson came on and booted through a 52-yard field goal as time expired at the end of the second quarter. He hit four from 40-plus yards. He drilled another early in the third to make it 31-30. Then McClain ran back a 100-yard pick-six off young Alabama quarterback Mac Jones, pushing Auburn ahead again in an electric back-and-forth game.
After Alabama's Jaylen Waddle hauled in his third overall touchdown on the day, Carlson put Auburn ahead 40-38 going into the fourth. Waddle leapt for a stellar 28-yard touchdown that put Alabama up 45-40 with 13:44 left. He caught three touchdowns and ran back a 98-yard kickoff return earlier in the first half.
Then the Auburn offense countered back with one more big drive down the field, before Shivers—maybe the shortest man on either roster—exploded around the edge on an end-around and blasted through the Tide defense for what proved to be the game-winning score from 11 yards out with eight minutes left.
"I think that going into the game, we had a lot to prove," Nix said. "We lost three tough games. We battled. It shows a lot for our team and how the coaches kept us in the season, didn't let us split apart — and as a group, we became a unit.
"We stayed as a unit throughout the season, and we never divided."
Together, they conquered the Iron Bowl.
Iron Bowl 2019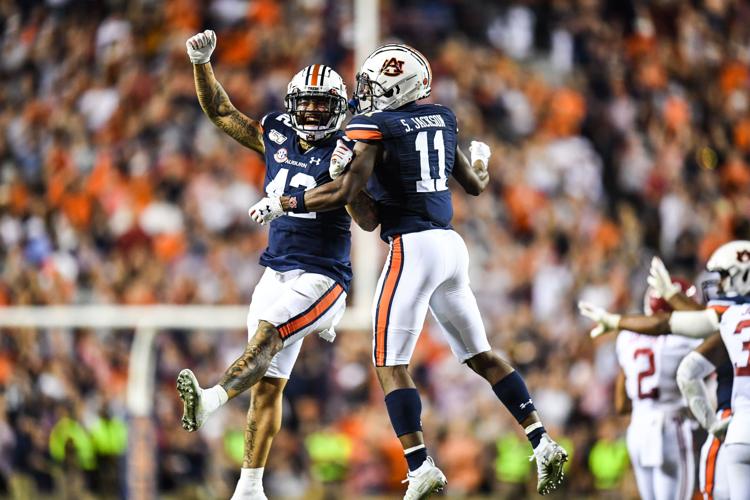 Iron Bowl 2019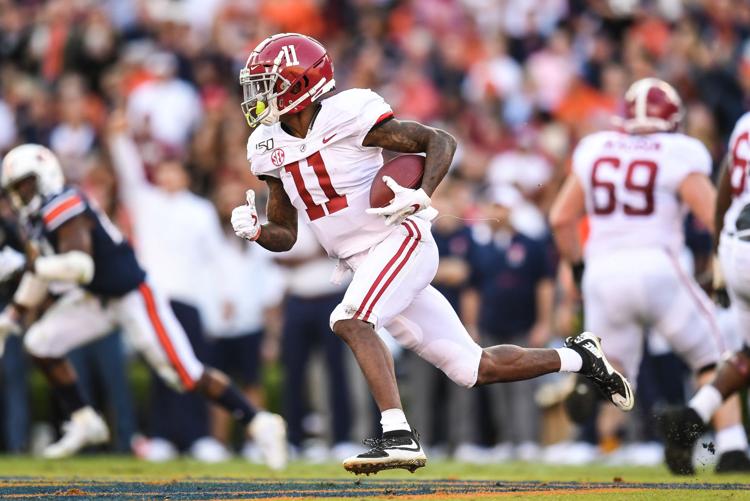 Iron Bowl 2019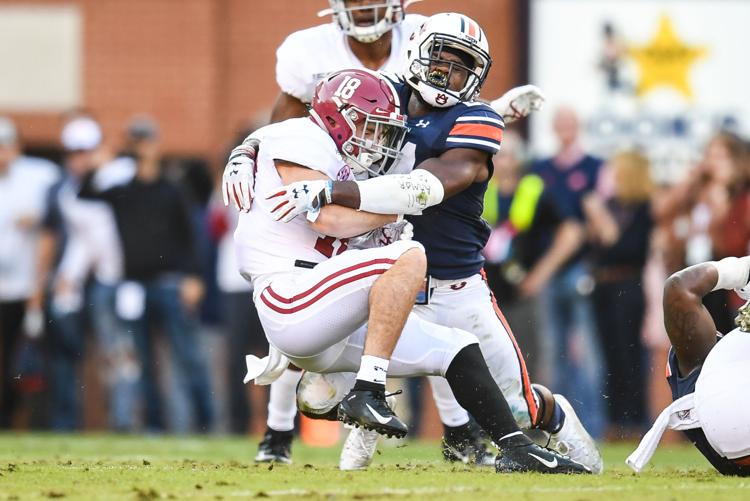 Iron Bowl 2019
Iron Bowl 2019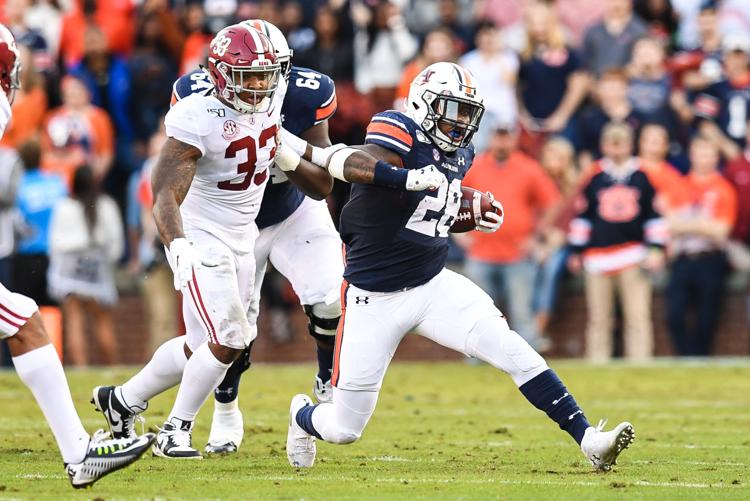 Iron Bowl 2019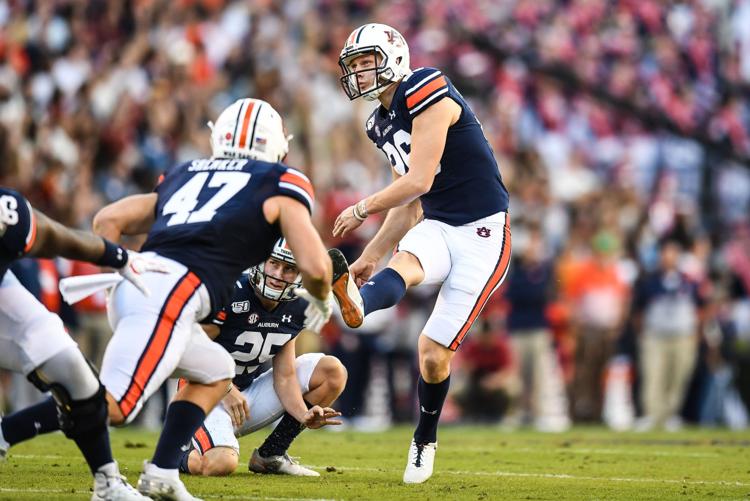 Iron Bowl 2019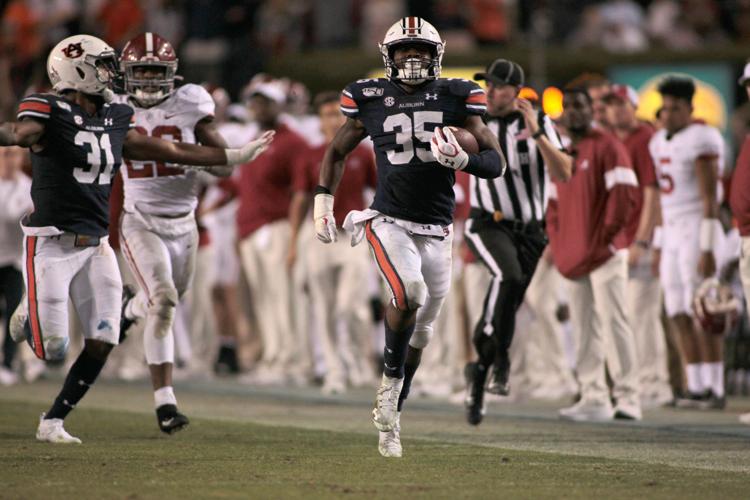 Iron Bowl 2019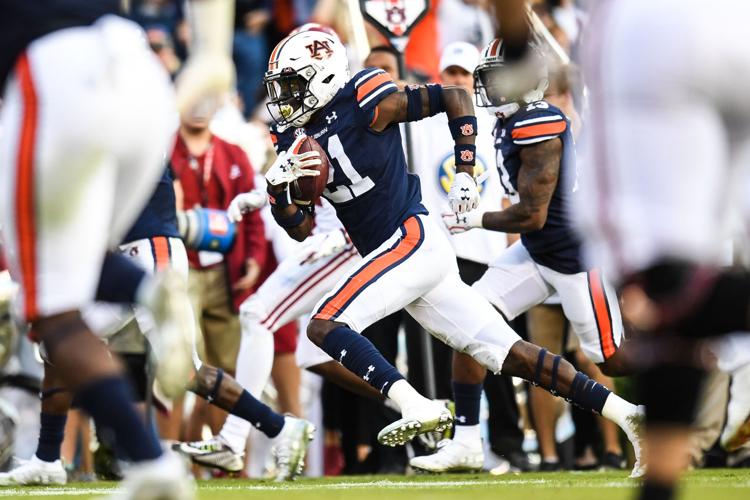 Iron Bowl 2019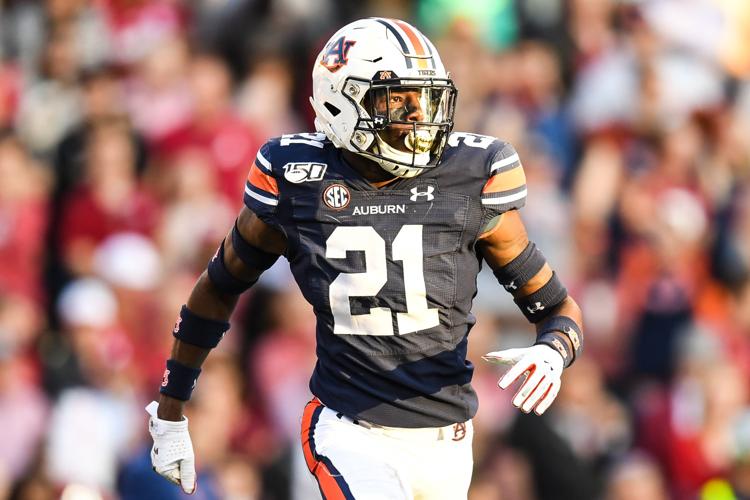 Iron Bowl 2019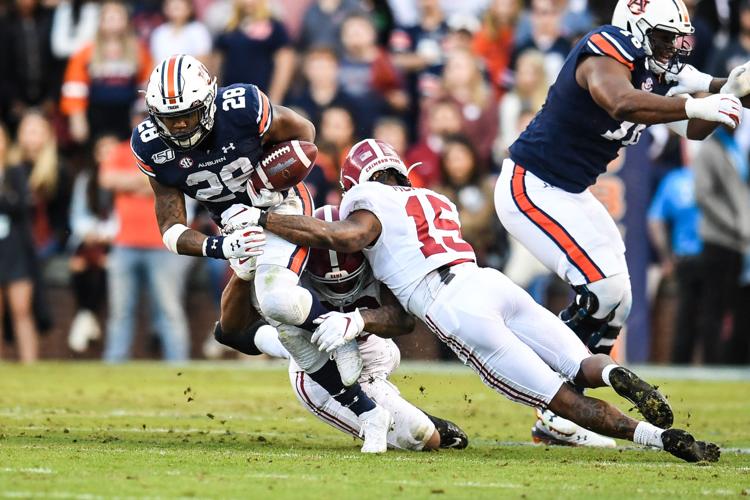 Iron Bowl 2019
Iron Bowl 2019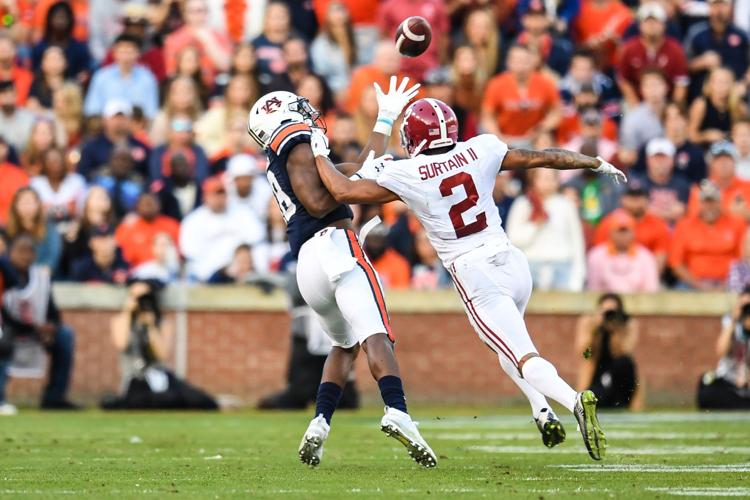 Iron Bowl 2019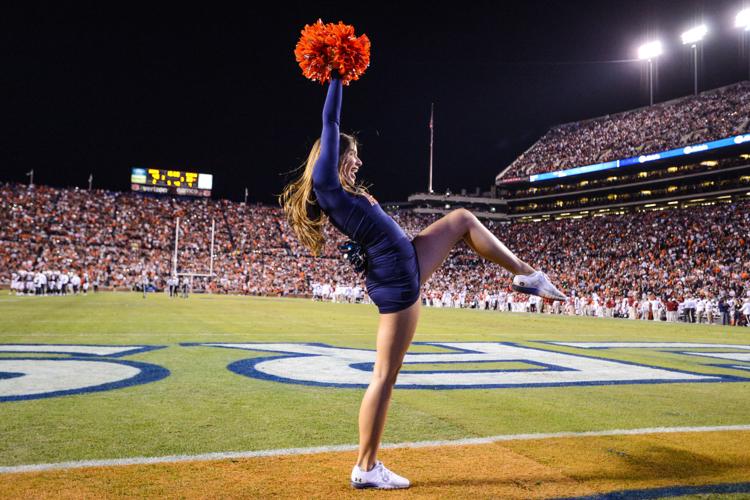 Iron Bowl 2019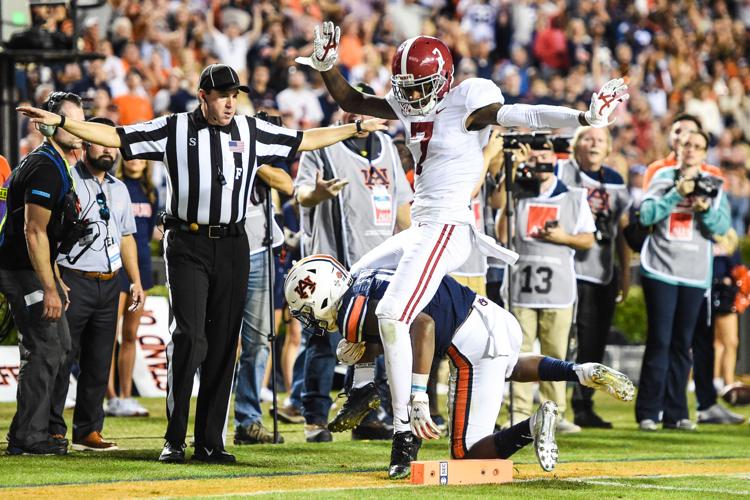 Iron Bowl 2019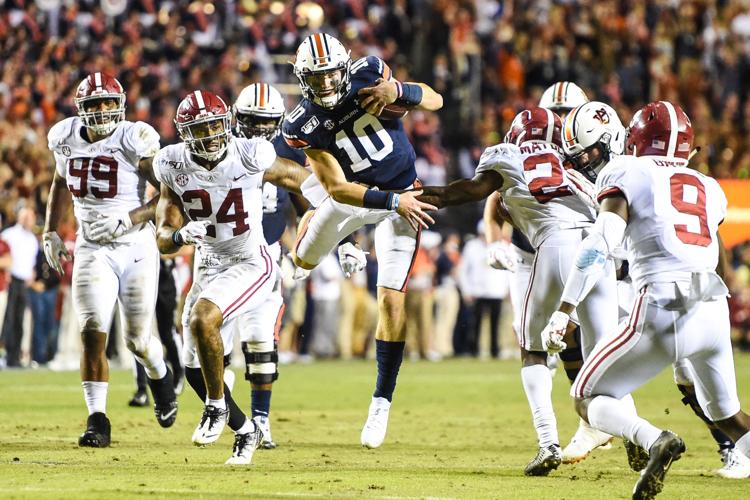 Iron Bowl 2019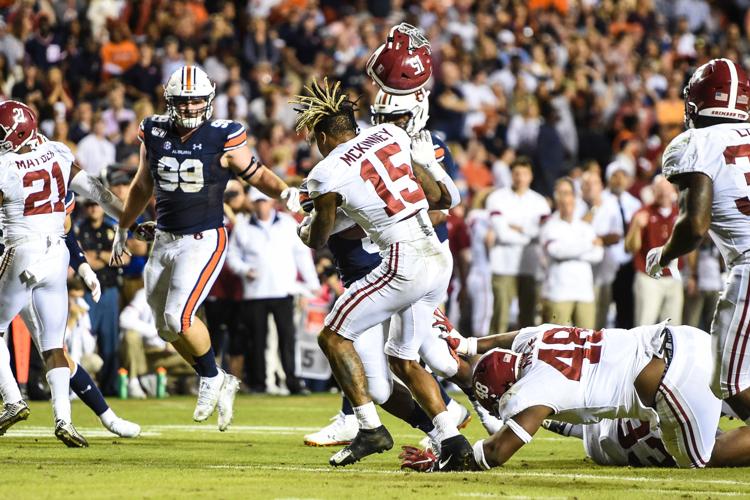 Iron Bowl 2019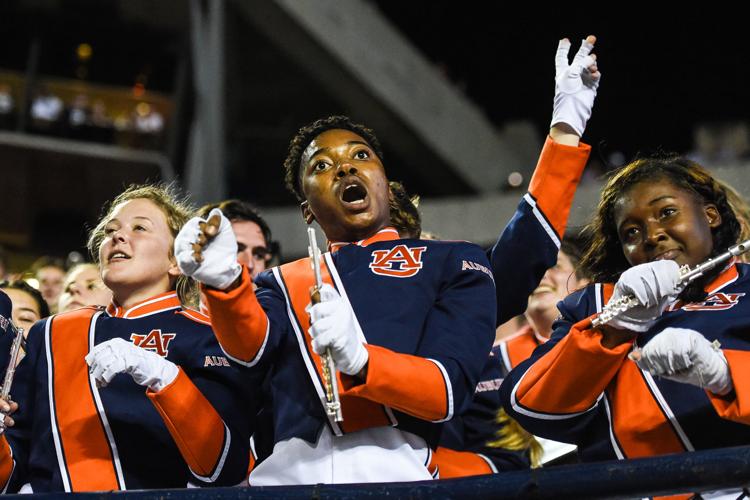 Iron Bowl 2019
Iron Bowl 2019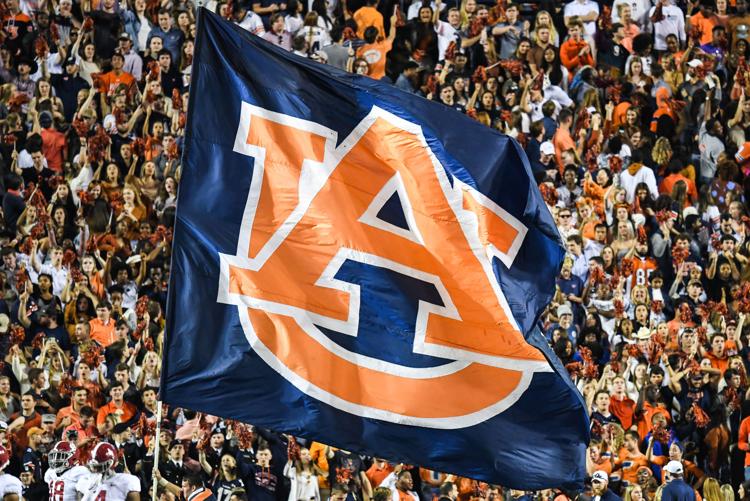 Iron Bowl 2019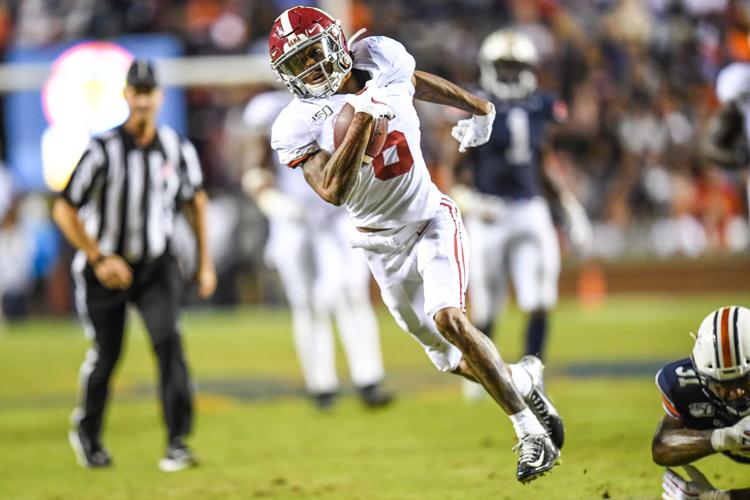 Iron Bowl 2019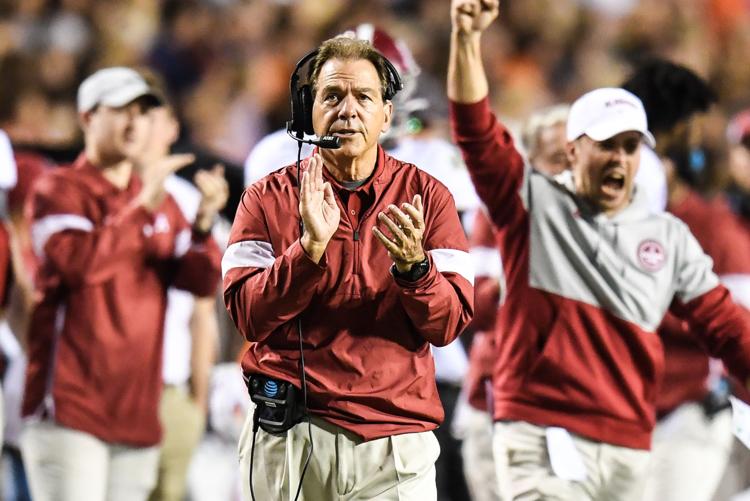 Iron Bowl 2019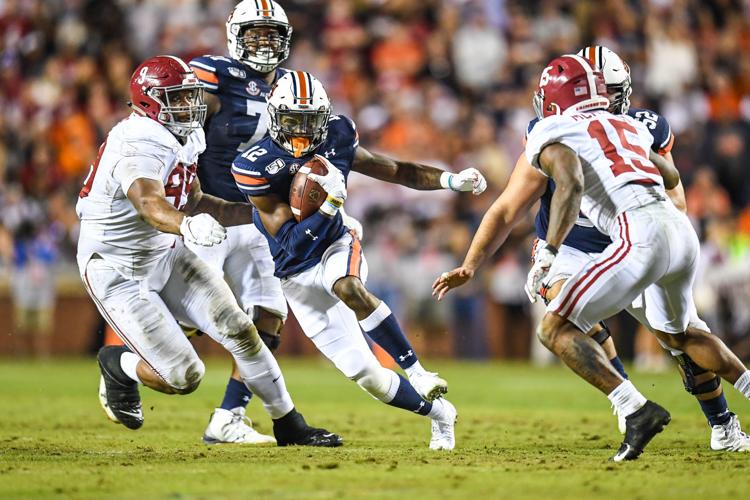 Iron Bowl 2019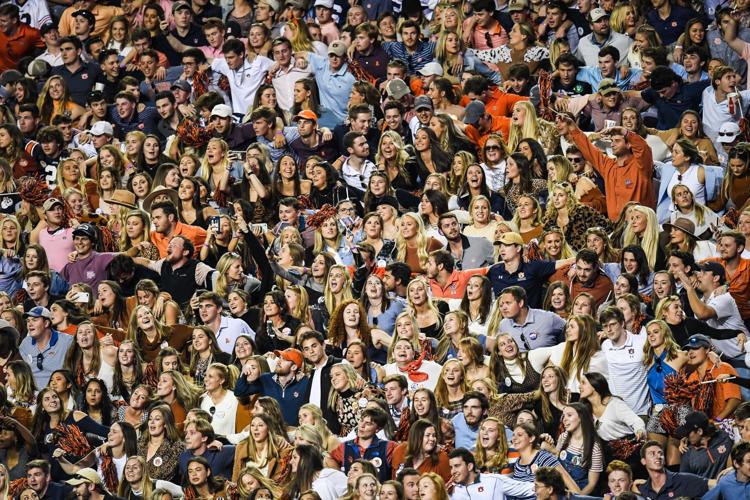 Iron Bowl 2019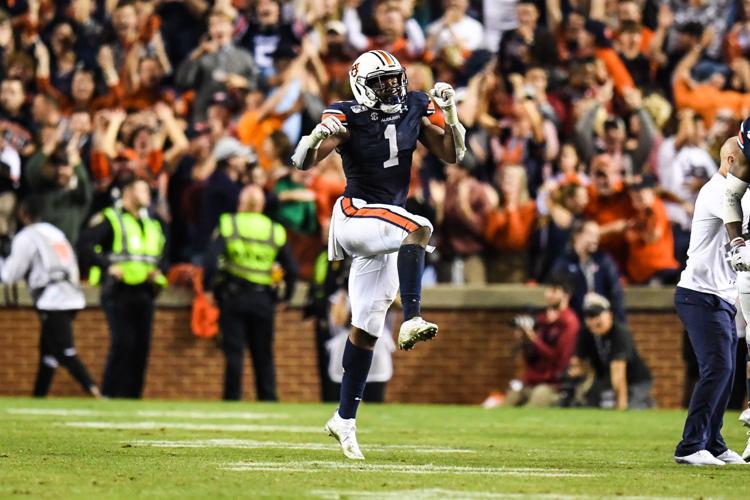 Iron Bowl 2019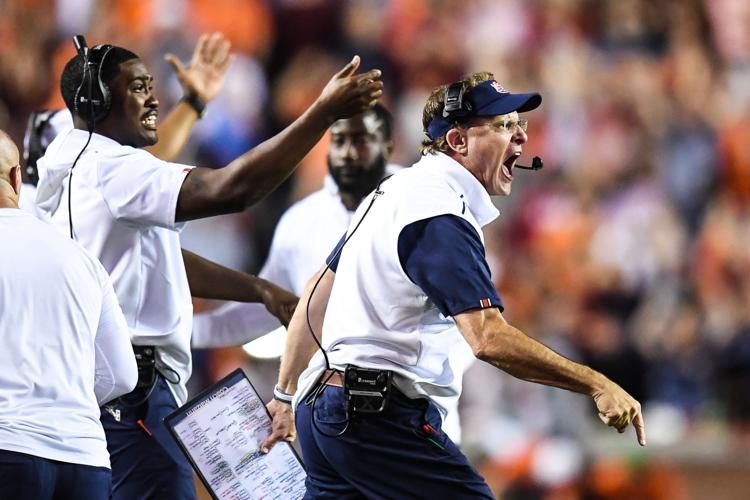 Iron Bowl 2019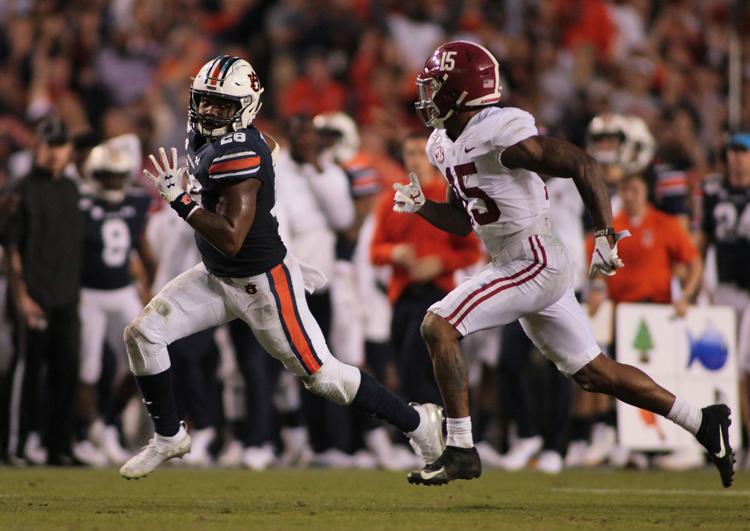 Iron Bowl 2019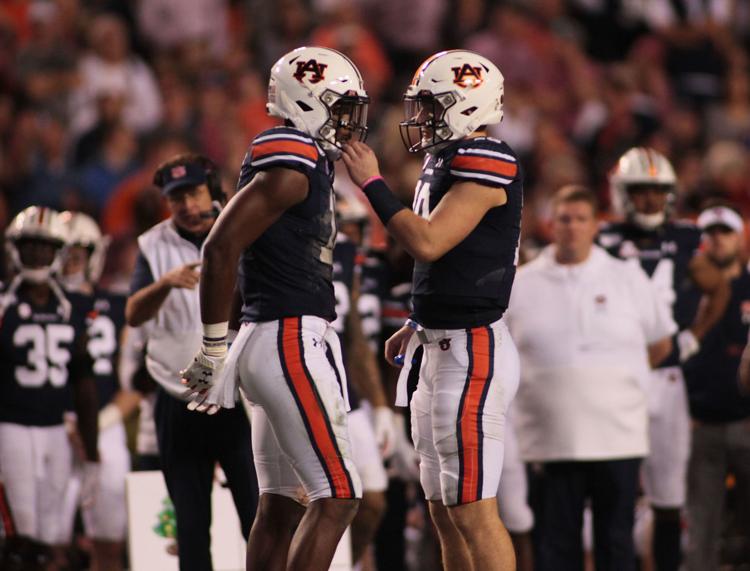 Iron Bowl 2019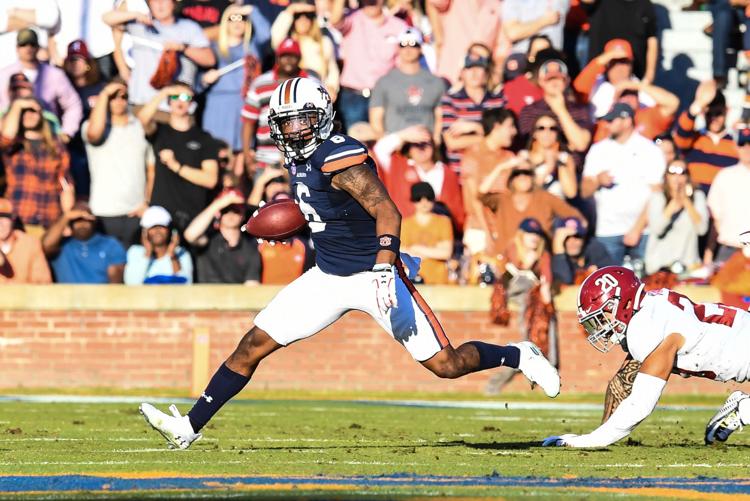 Iron Bowl 2019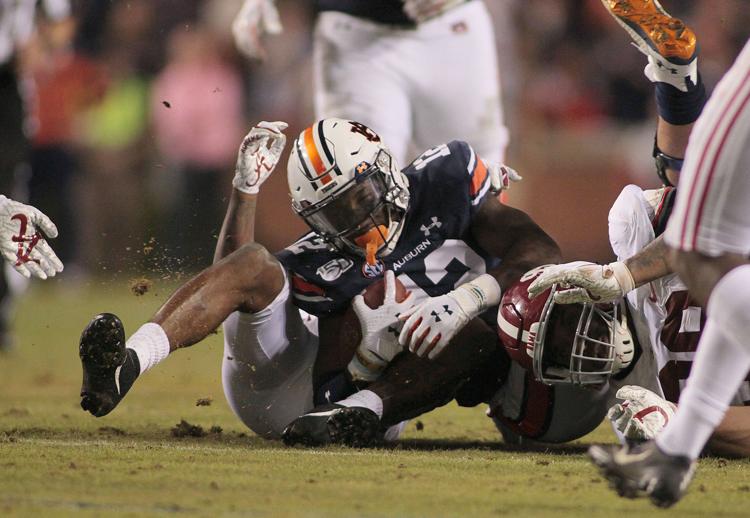 Iron Bowl 2019
Iron Bowl 2019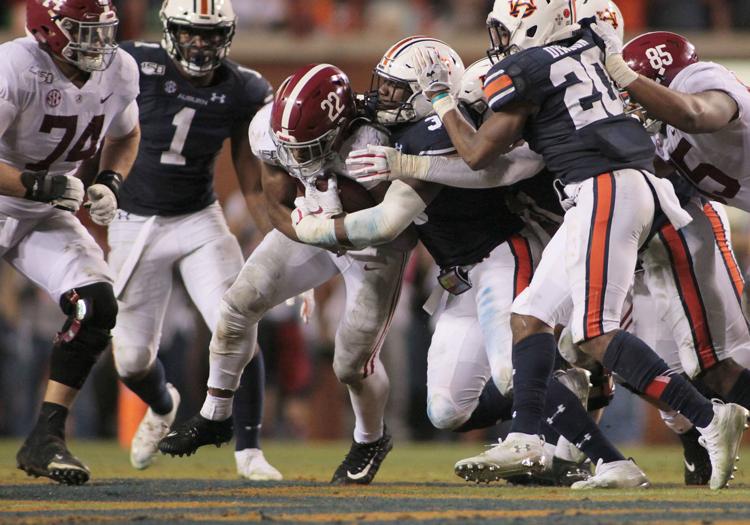 Iron Bowl 2019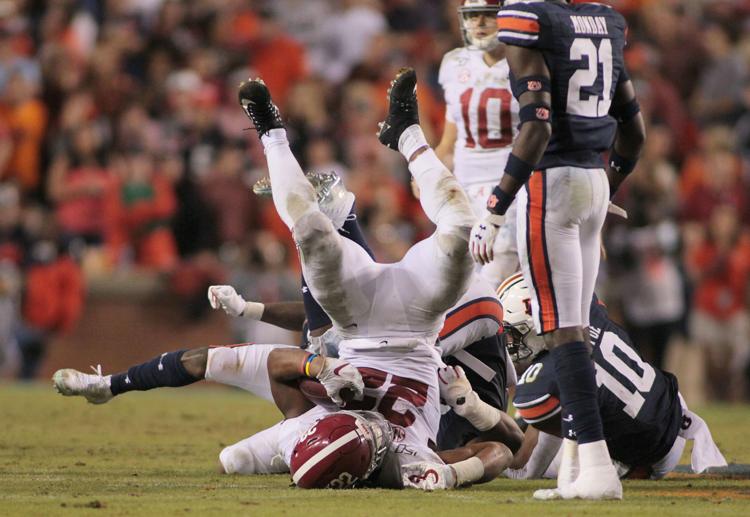 Iron Bowl 2019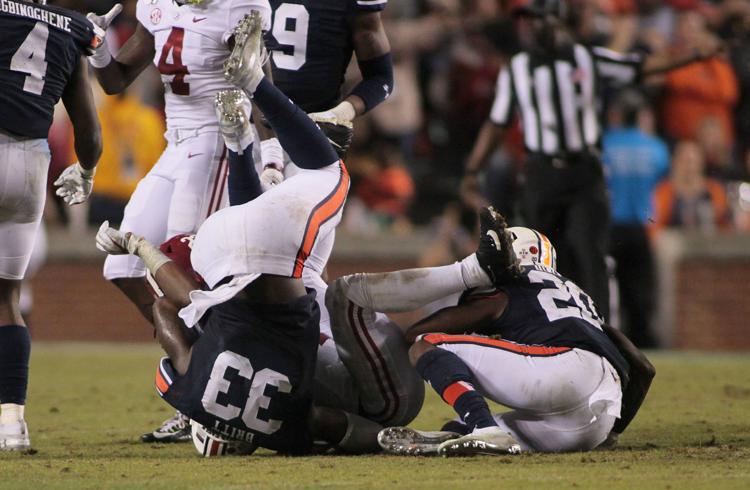 Iron Bowl 2019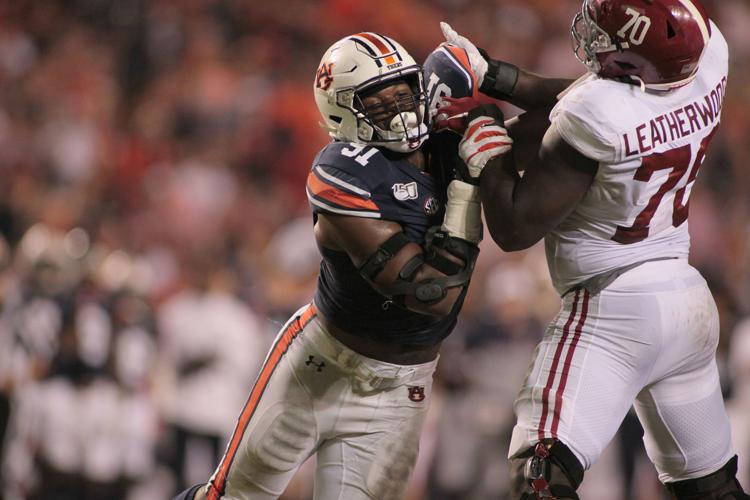 Iron Bowl 2019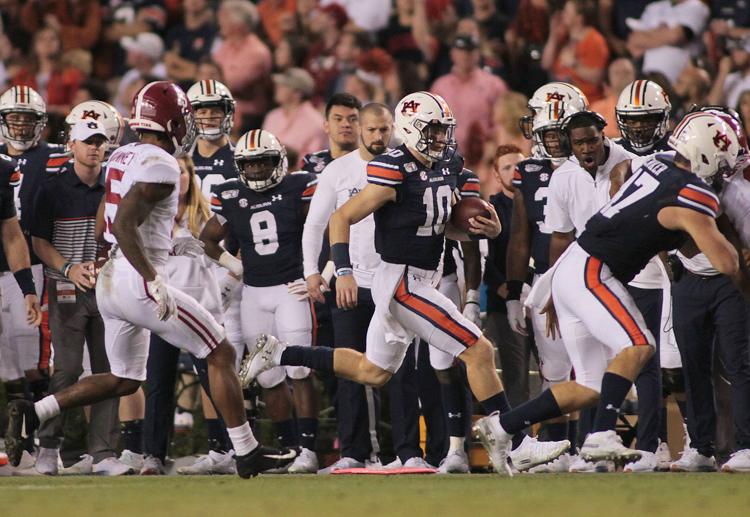 Iron Bowl 2019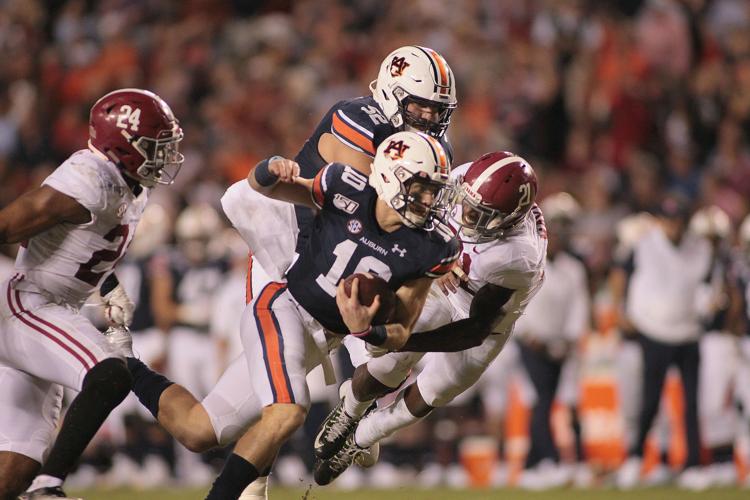 Iron Bowl 2019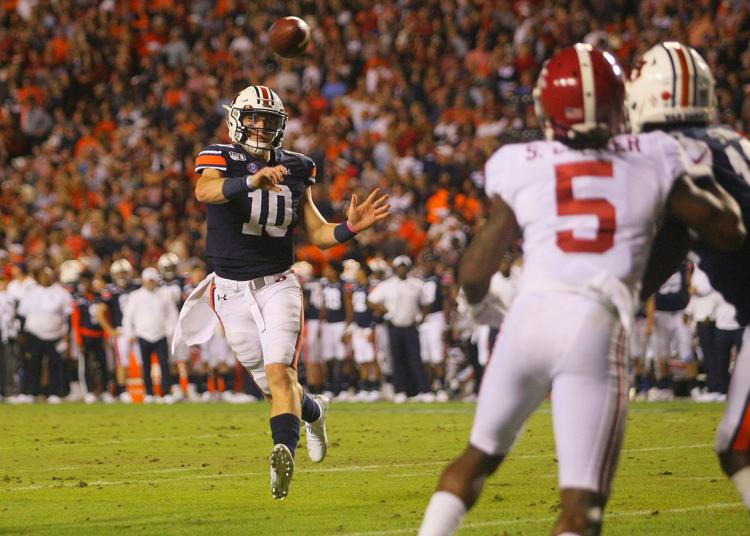 Iron Bowl 2019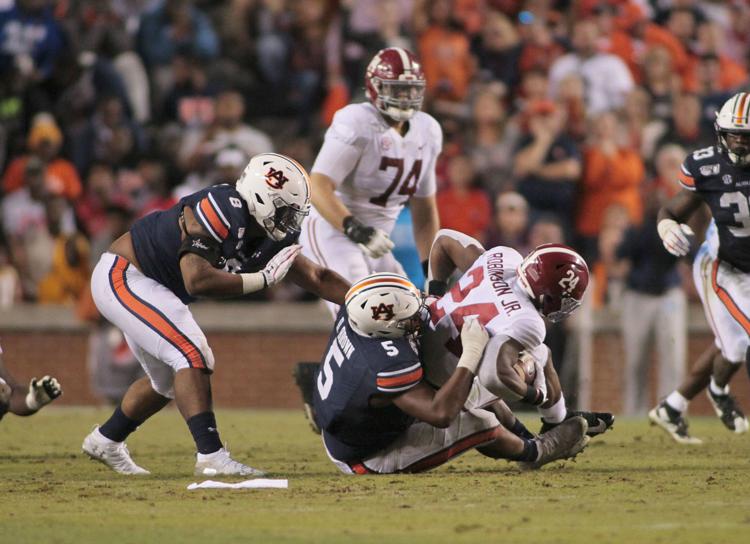 Iron Bowl 2019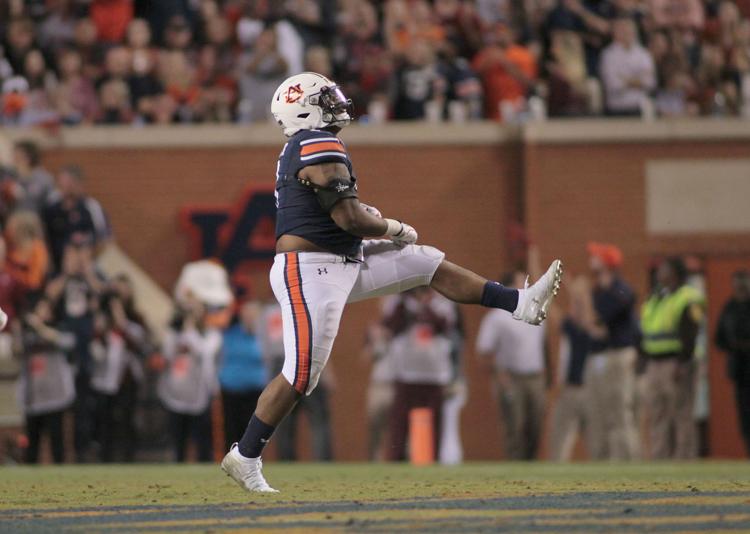 Iron Bowl 2019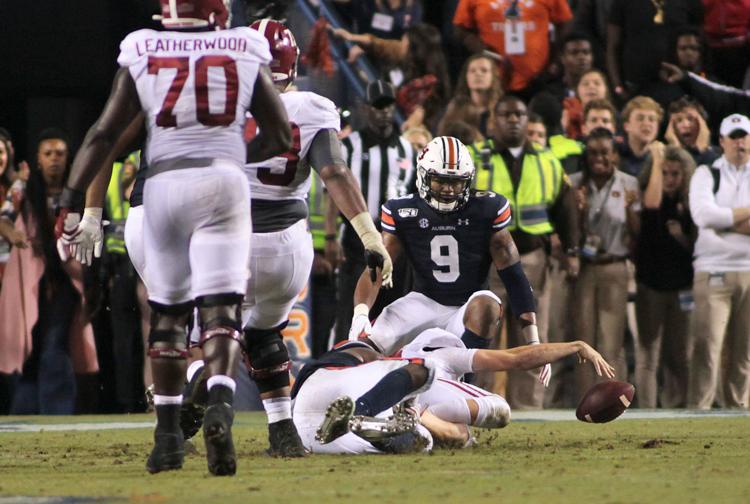 Iron Bowl 2019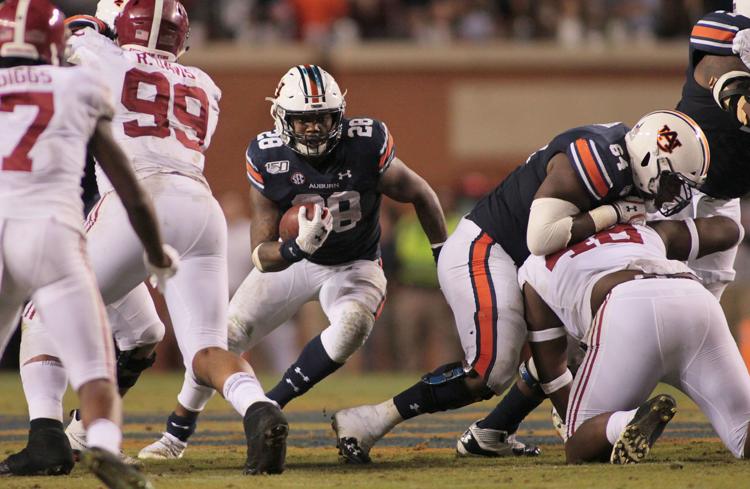 Iron Bowl 2019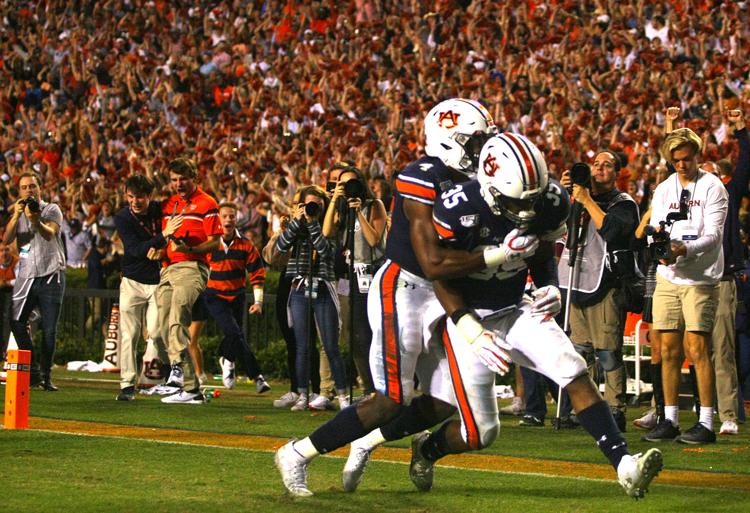 Iron Bowl 2019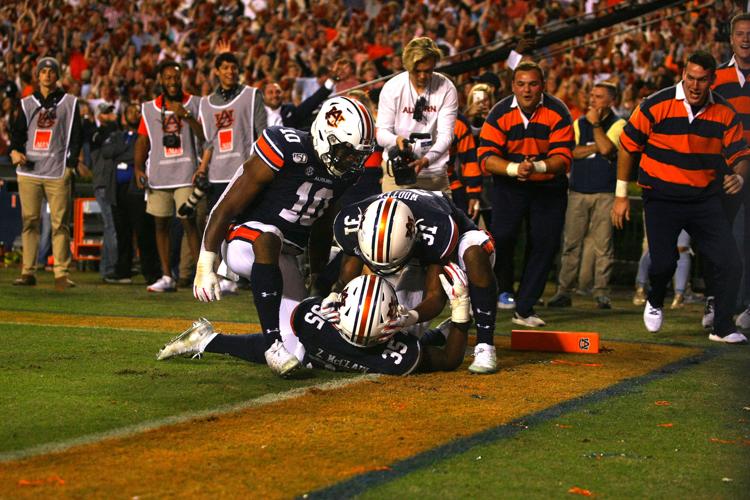 Iron Bowl 2019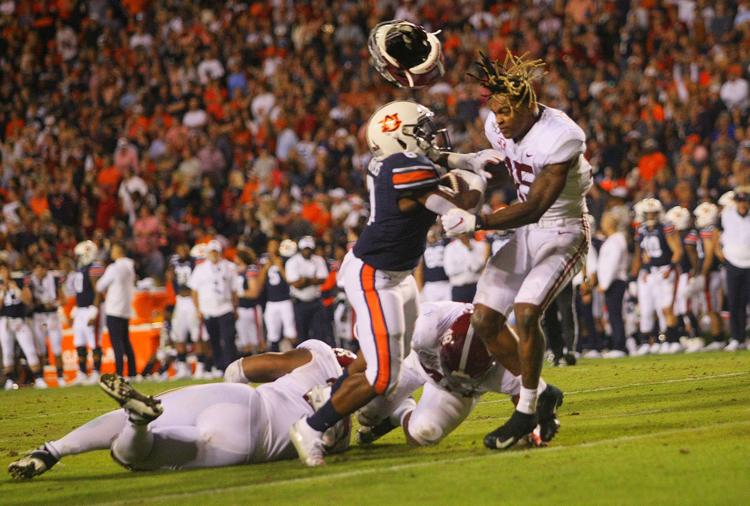 Iron Bowl 2019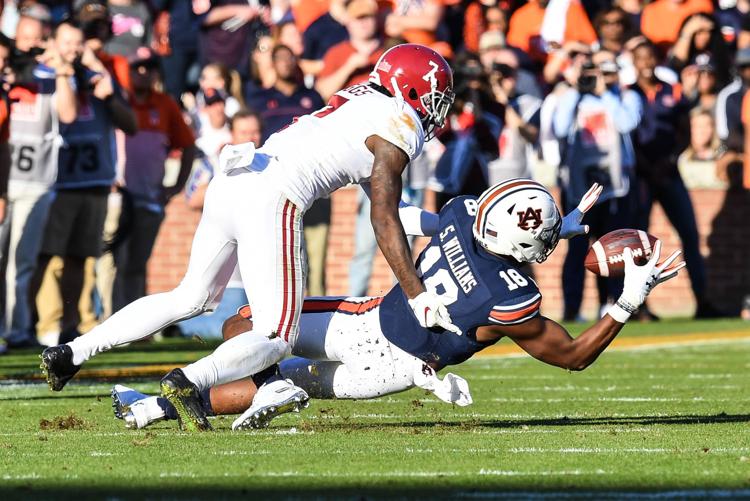 Iron Bowl 2019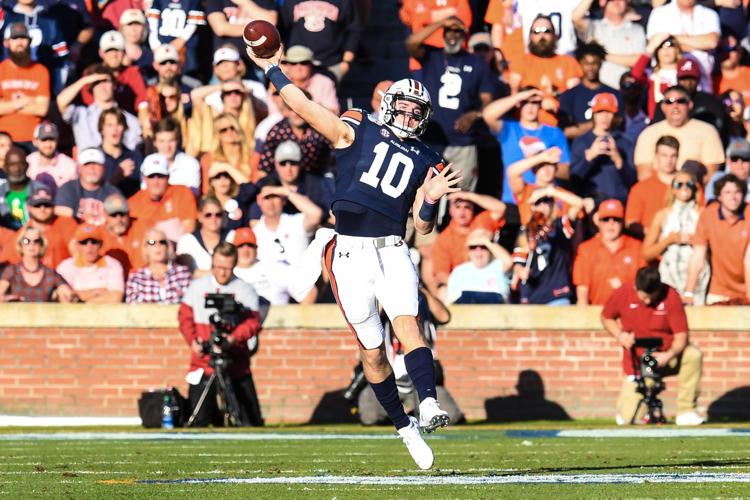 Iron Bowl 2019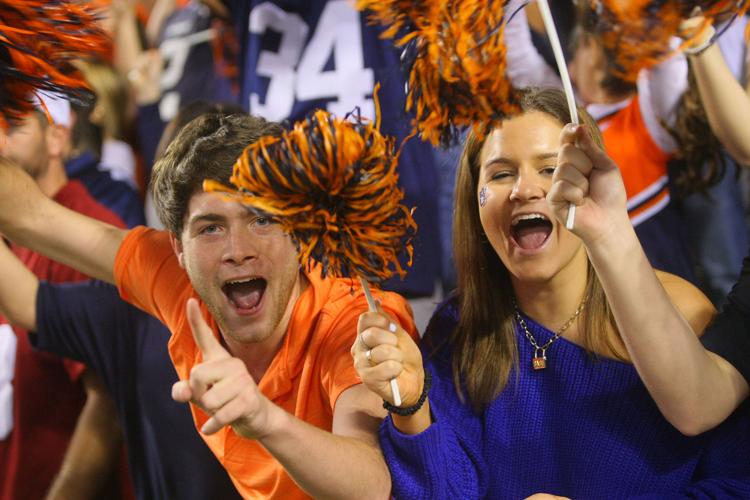 Iron Bowl 2019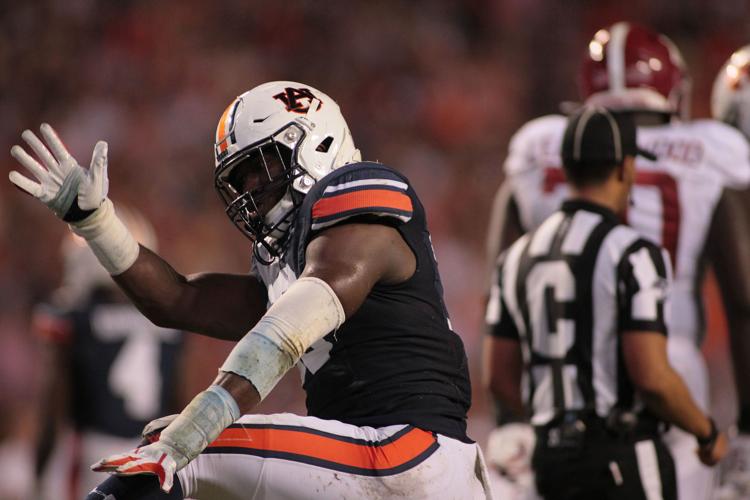 Iron Bowl 2019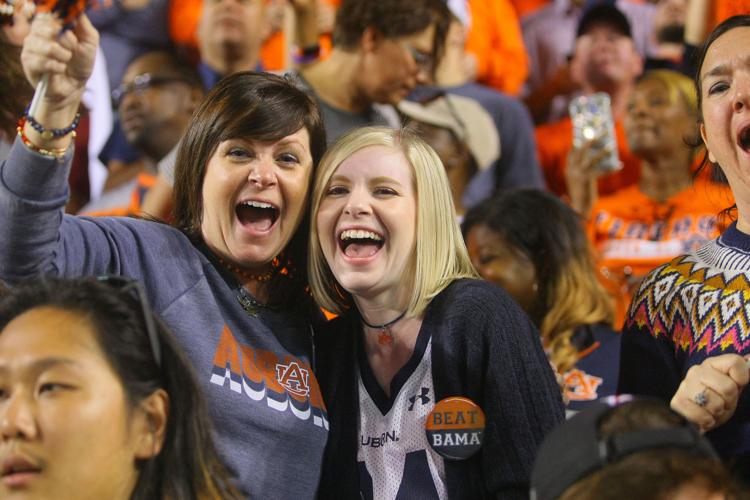 Iron Bowl 2019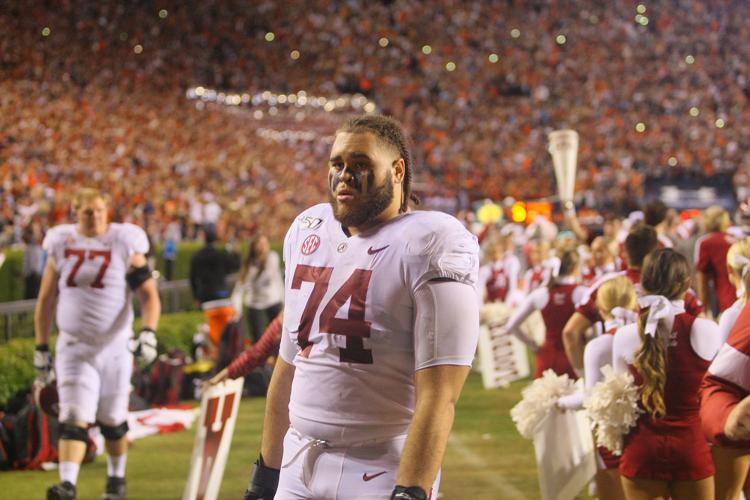 Iron Bowl 2019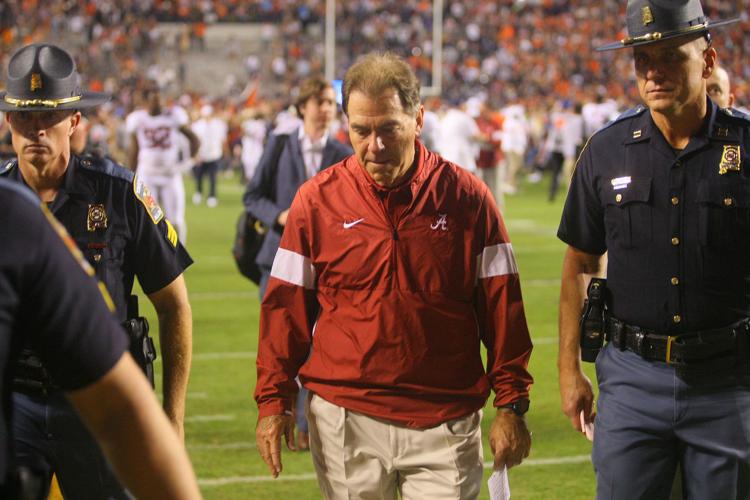 Iron Bowl 2019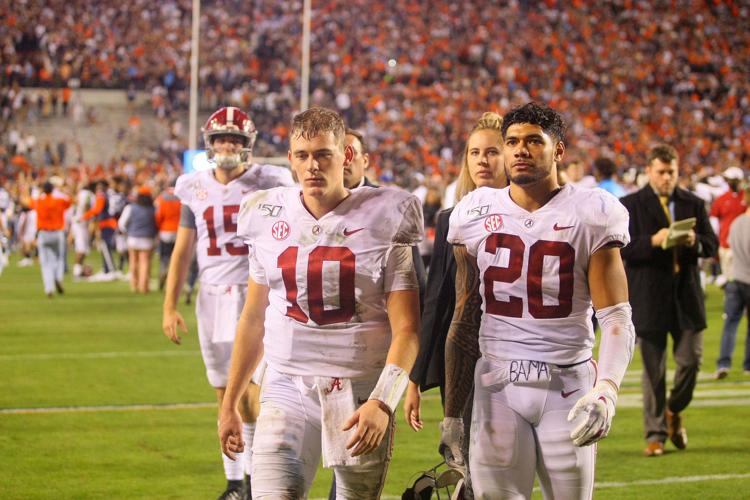 Iron Bowl 2019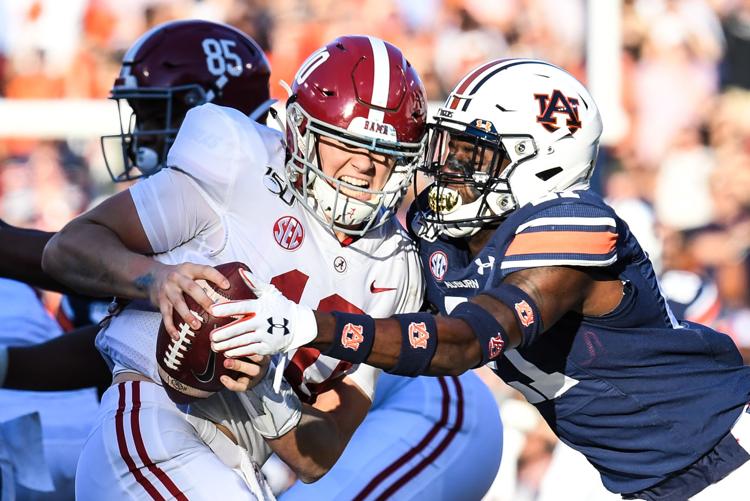 Iron Bowl 2019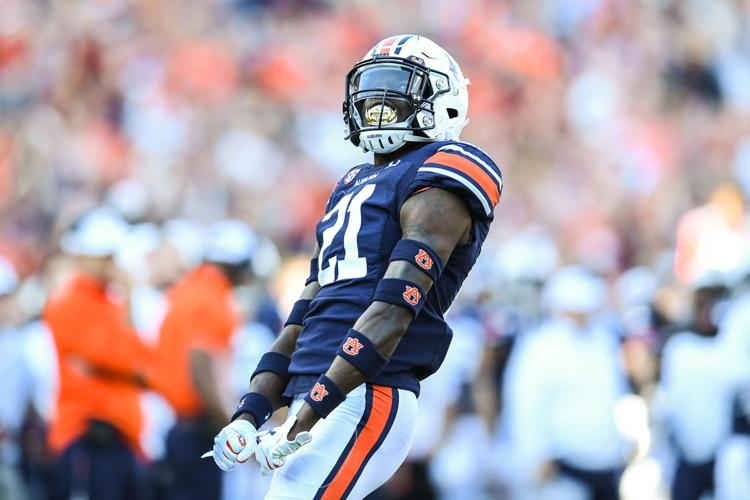 Iron Bowl 2019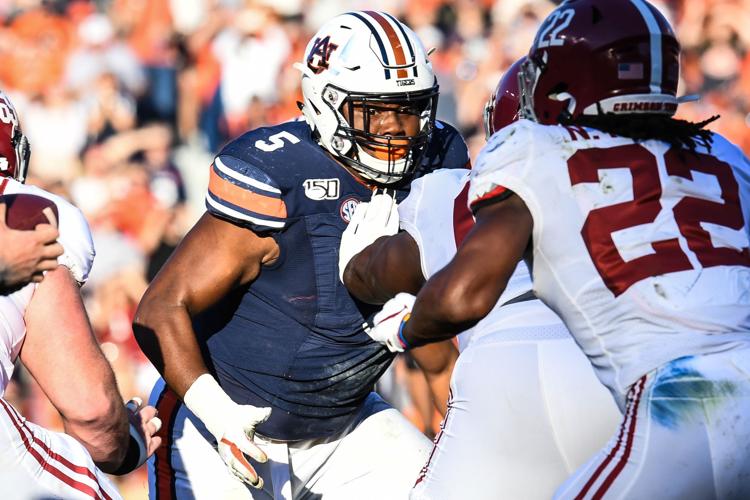 Iron Bowl 2019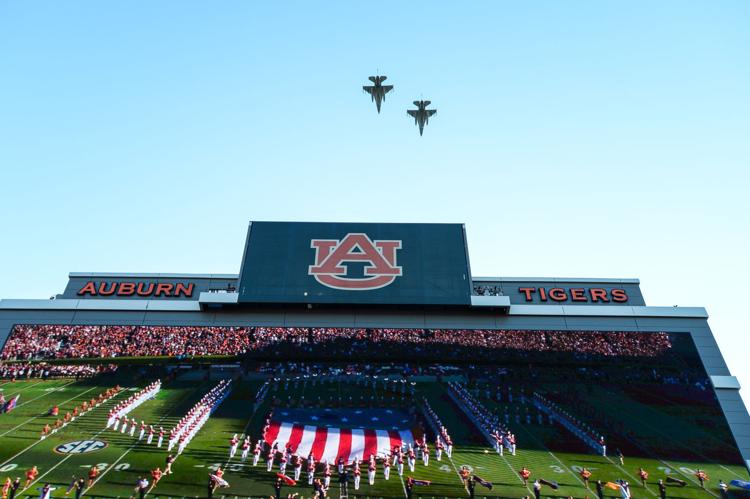 Iron Bowl 2019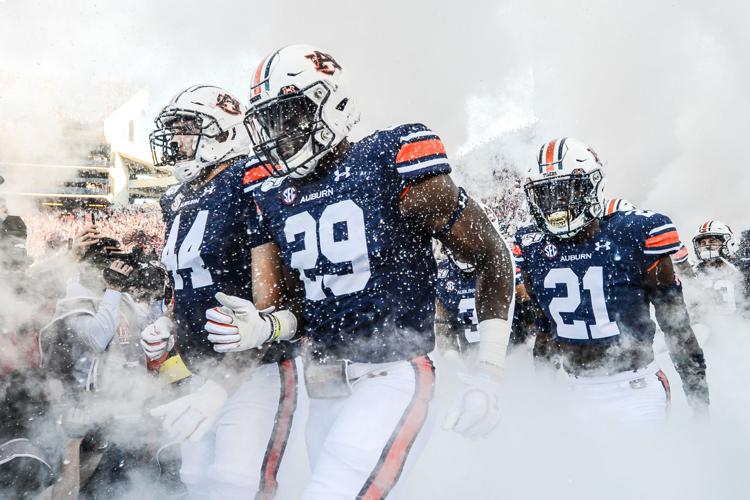 Iron Bowl 2019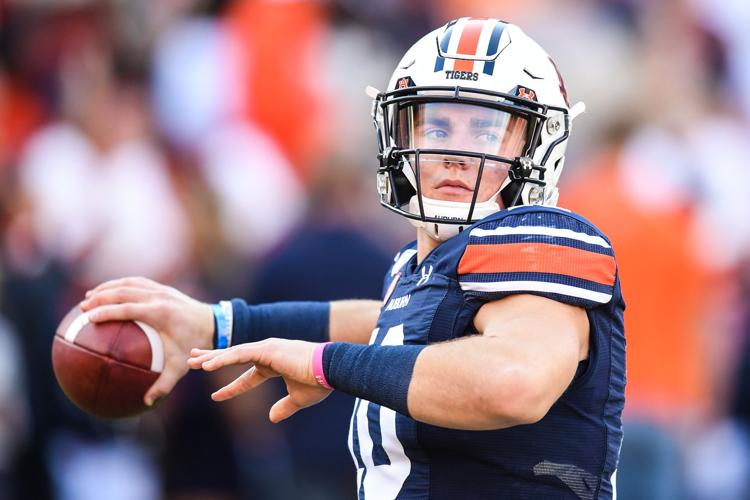 Iron Bowl 2019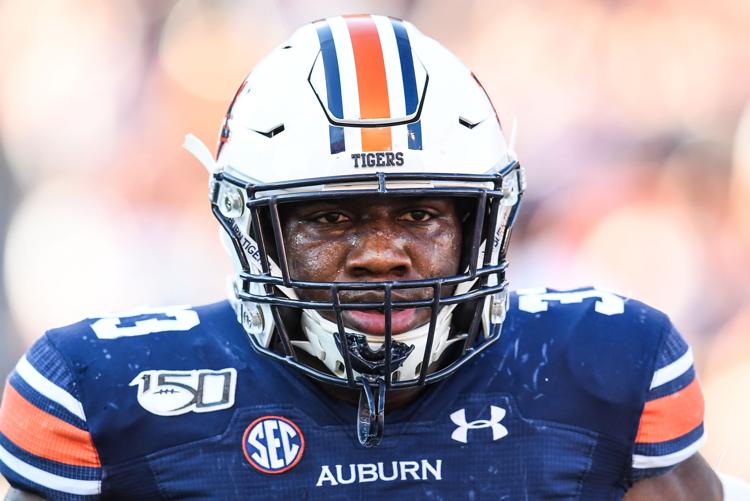 Iron Bowl 2019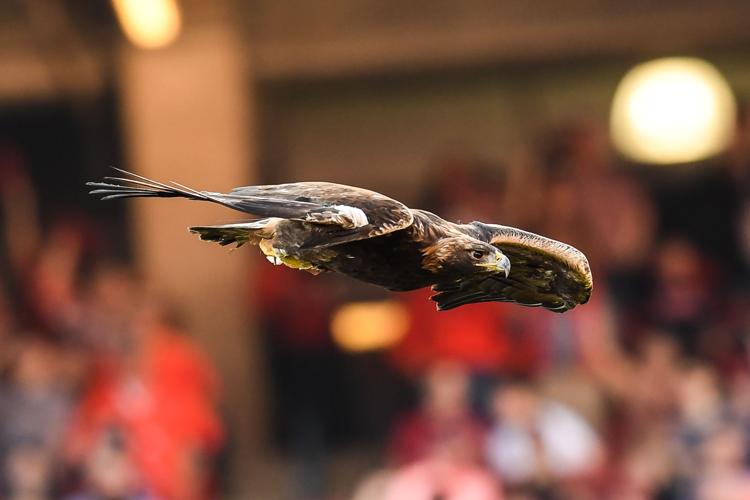 Iron Bowl 2019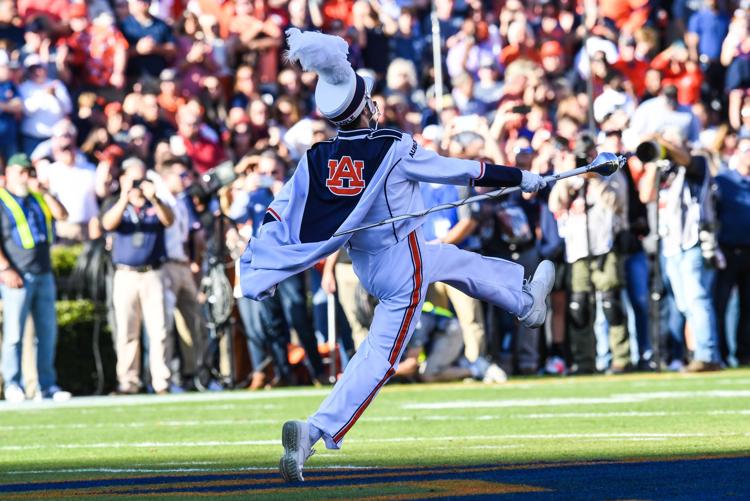 Iron Bowl 2019
Iron Bowl 2019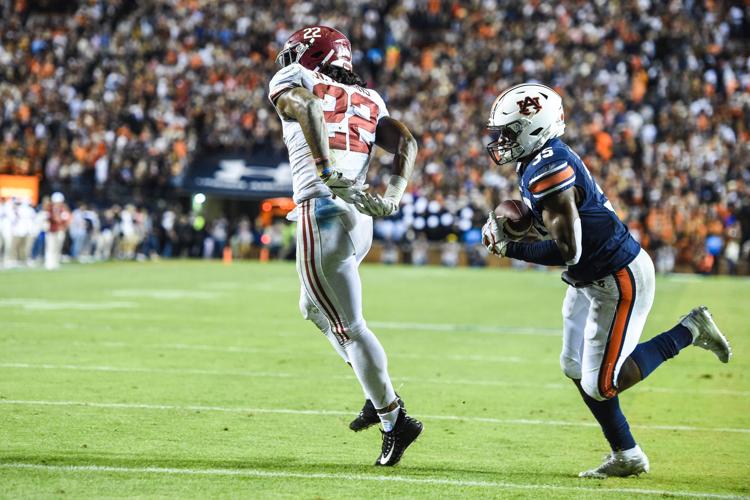 Iron Bowl 2019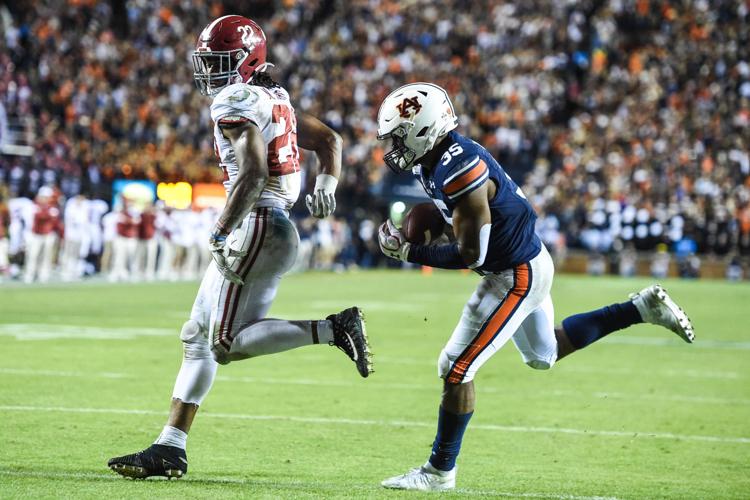 Iron Bowl 2019
Iron Bowl 2019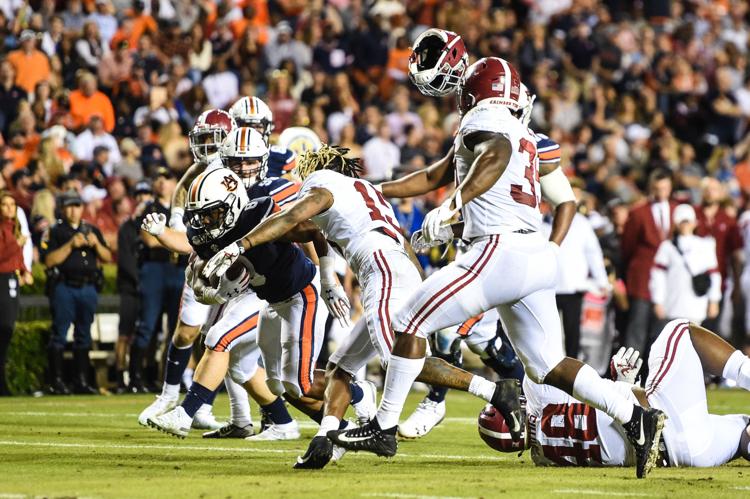 Iron Bowl 2019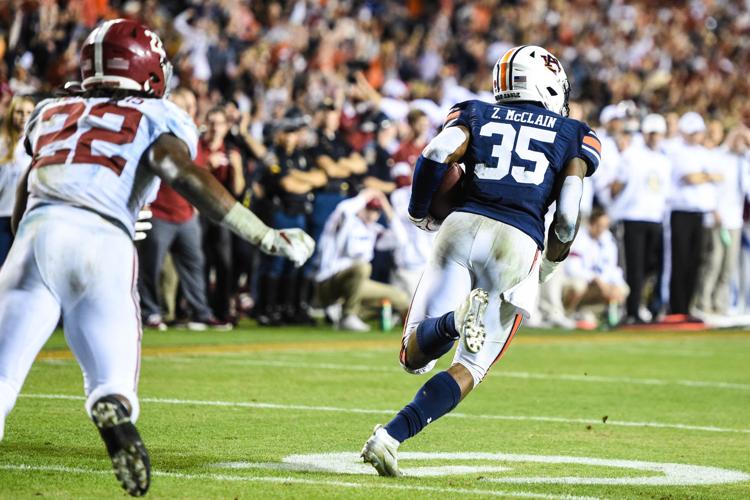 Iron Bowl 2019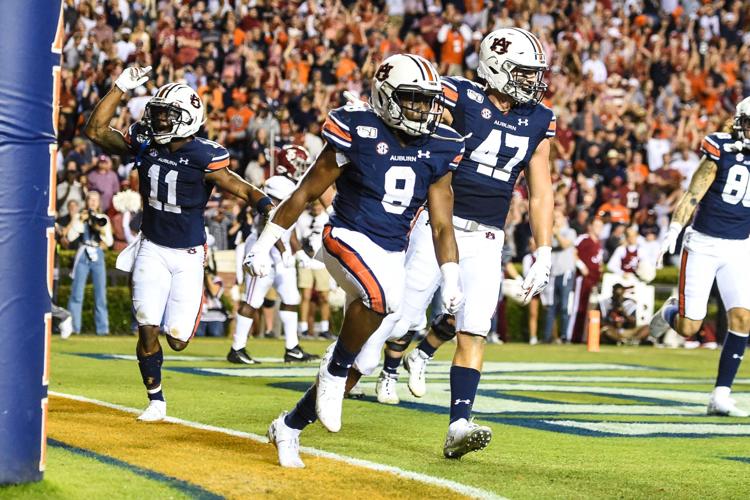 Iron Bowl 2019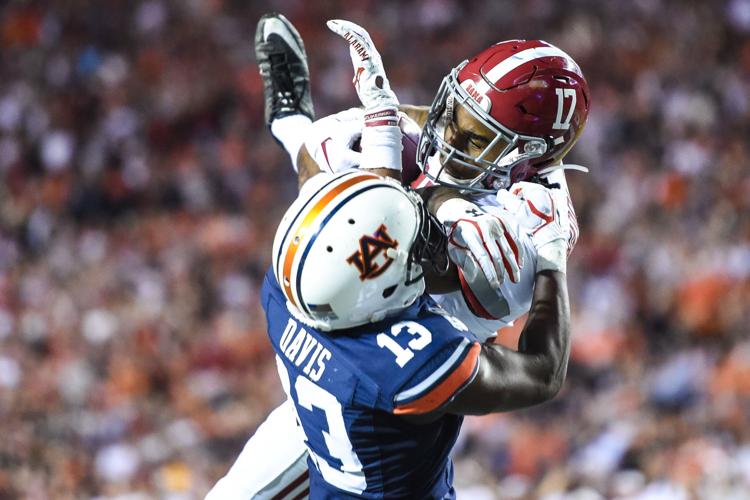 Iron Bowl 2019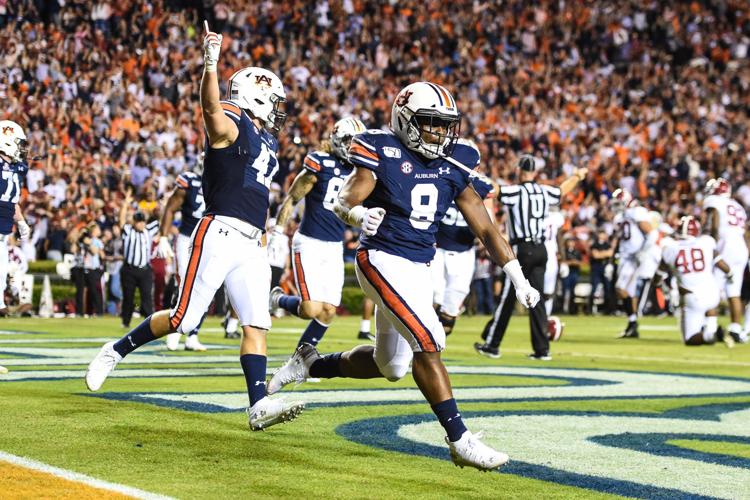 Iron Bowl 2019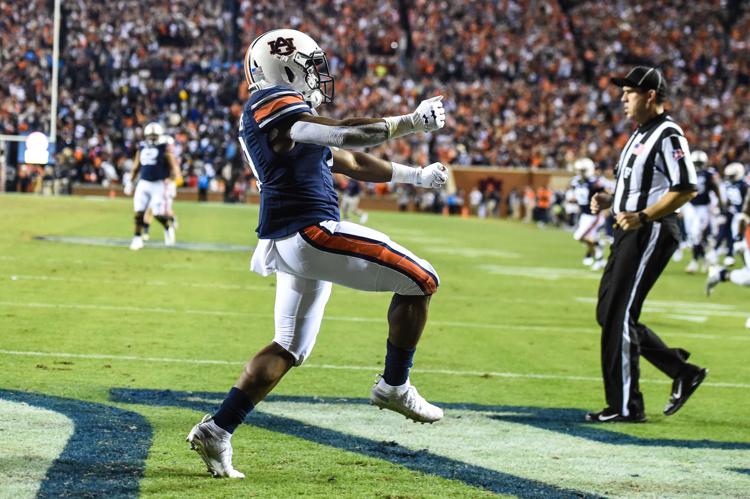 Iron Bowl 2019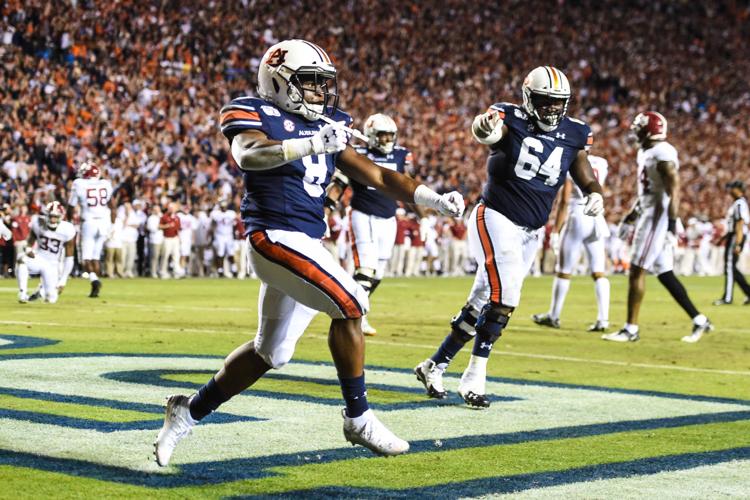 Iron Bowl 2019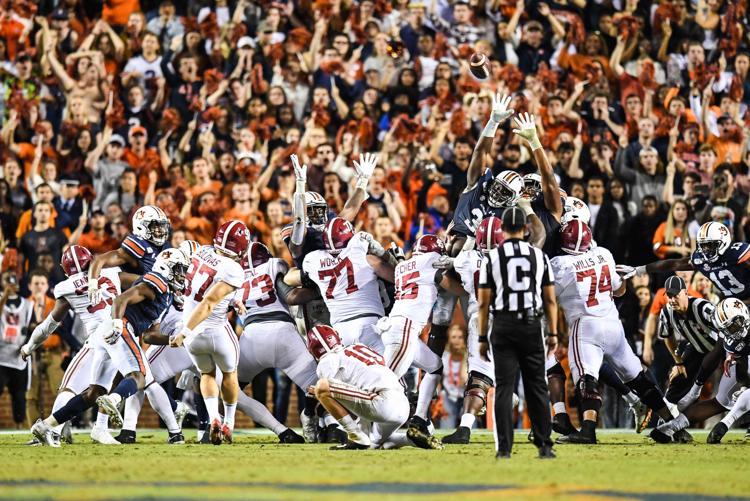 Iron Bowl 2019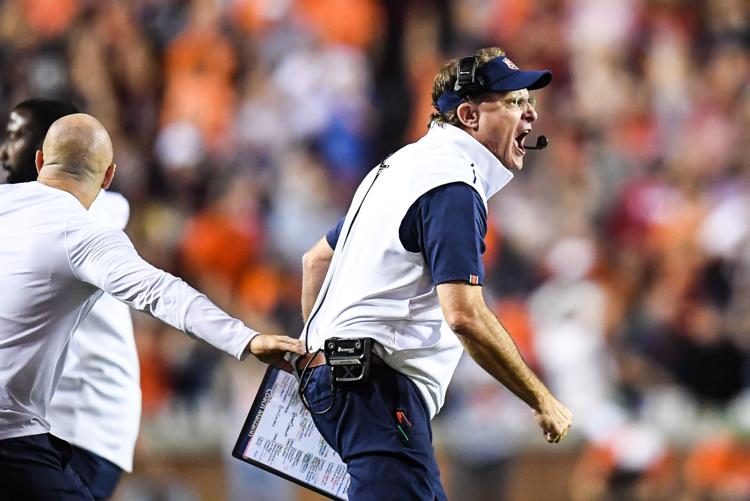 Iron Bowl 2019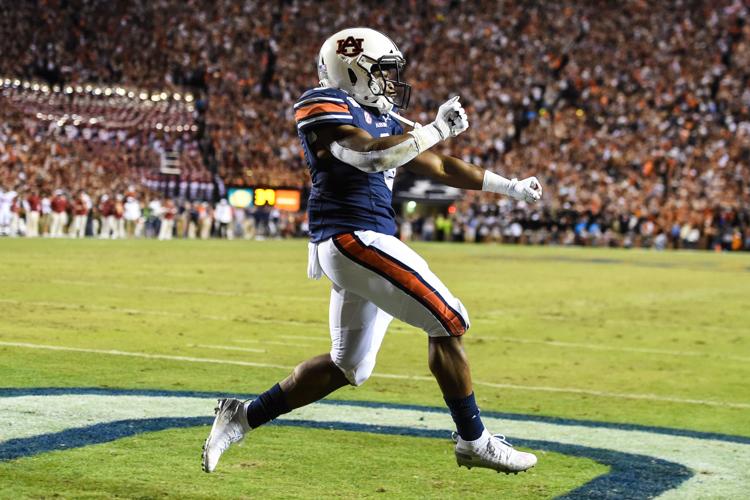 Iron Bowl 2019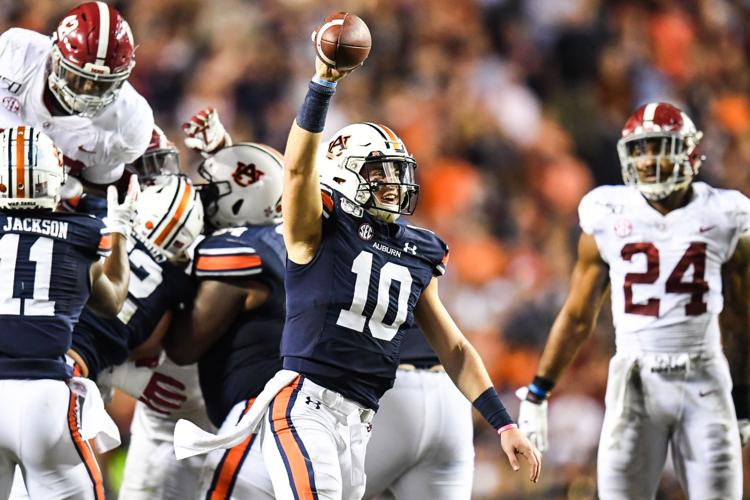 Iron Bowl 2019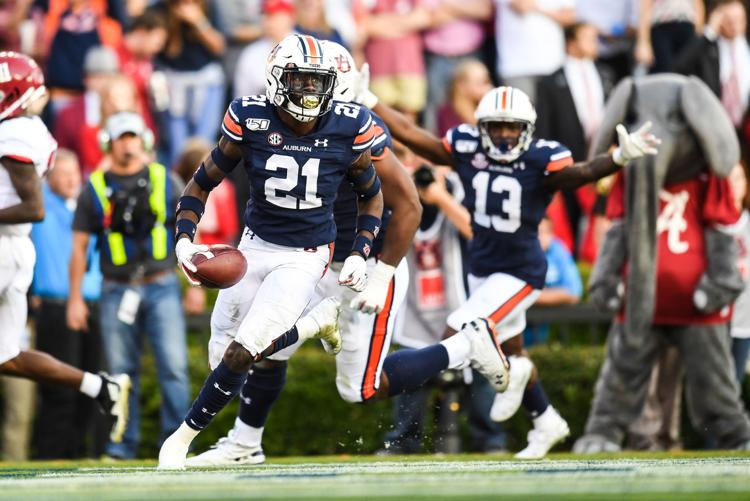 Iron Bowl 2019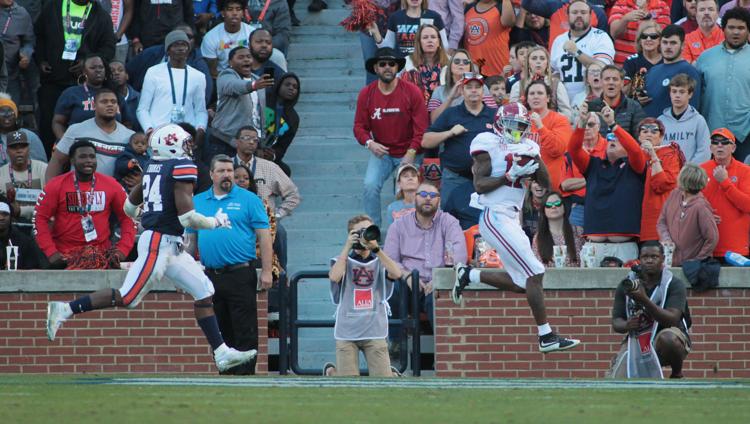 Iron Bowl 2019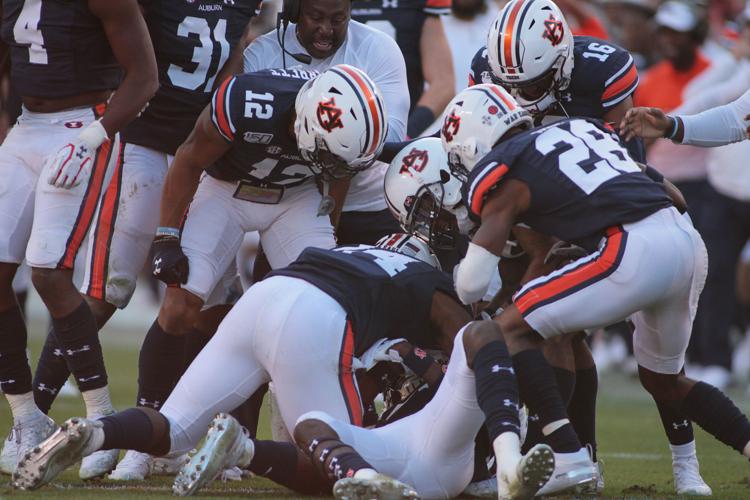 Iron Bowl 2019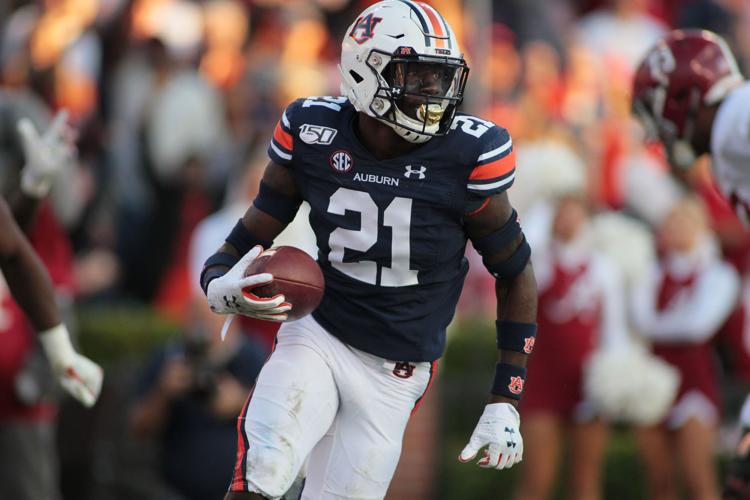 Iron Bowl 2019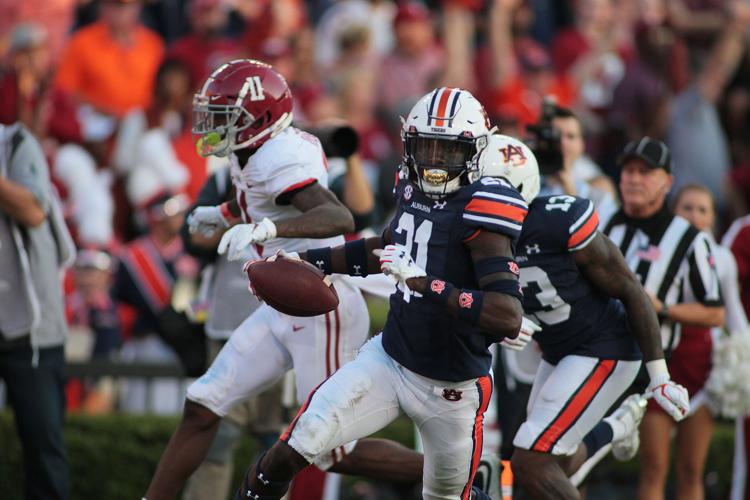 Iron Bowl 2019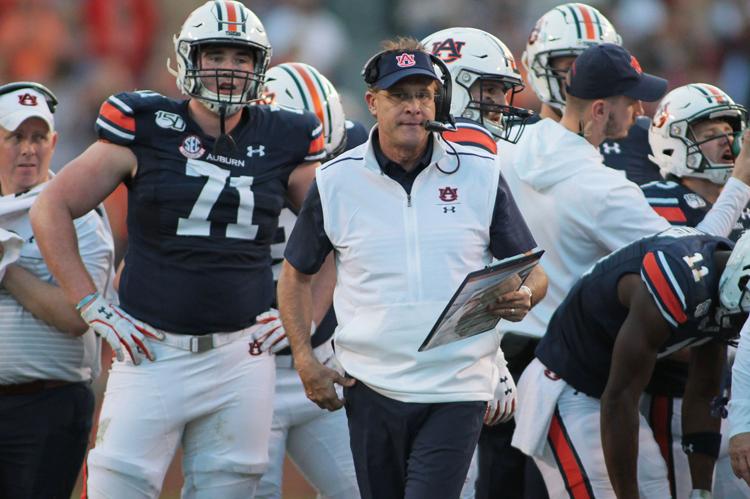 Iron Bowl 2019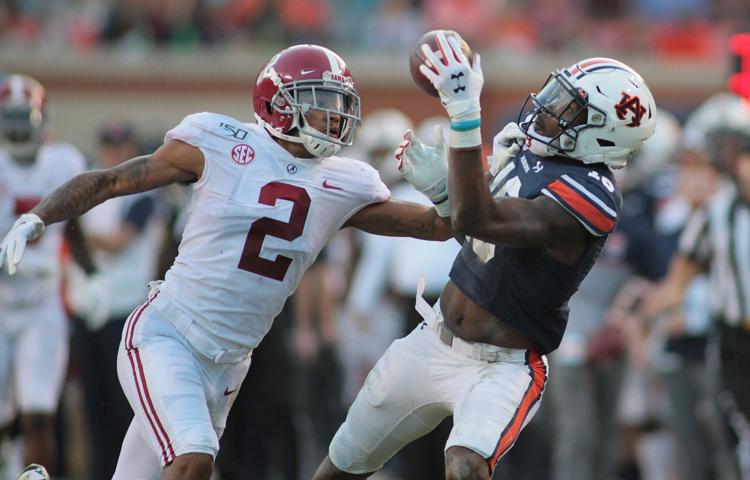 Iron Bowl 2019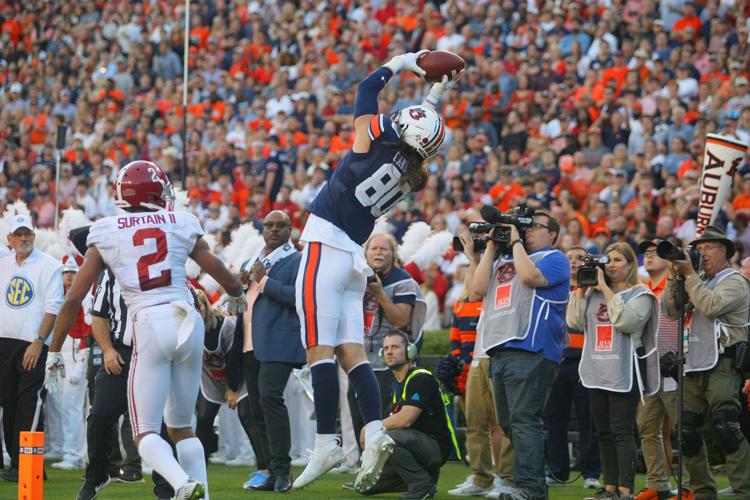 Iron Bowl 2019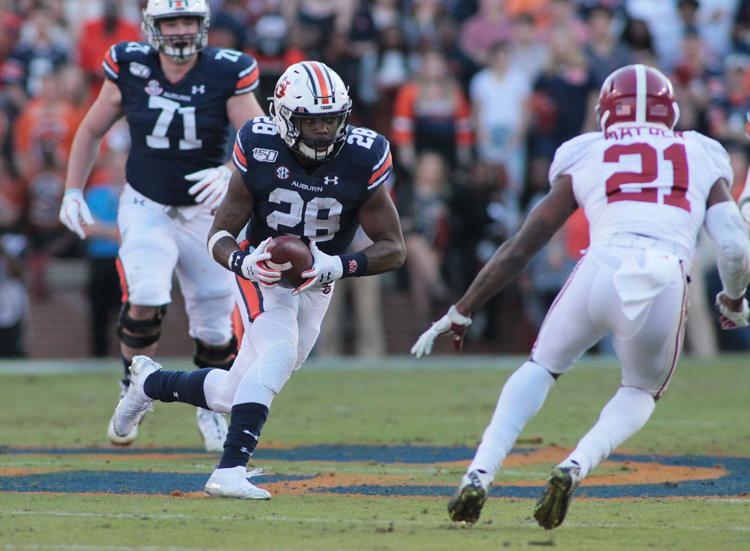 Iron Bowl 2019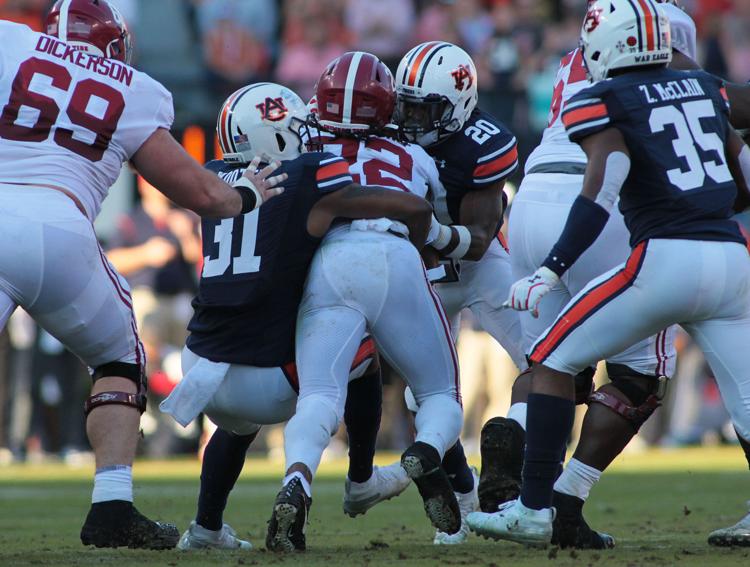 Iron Bowl 2019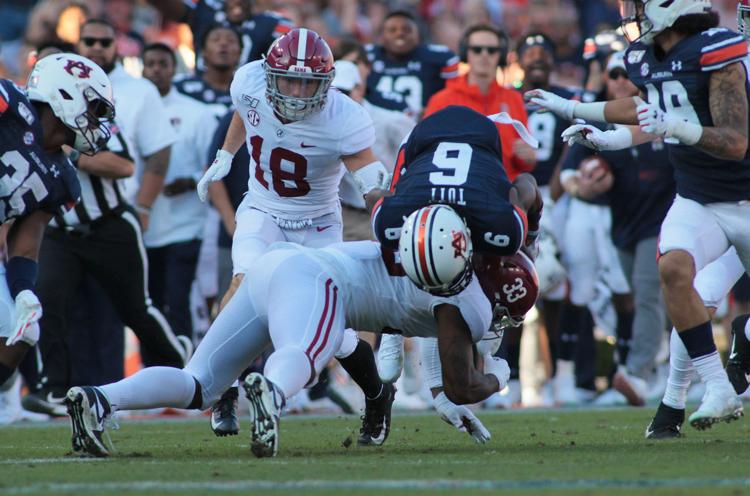 Iron Bowl 2019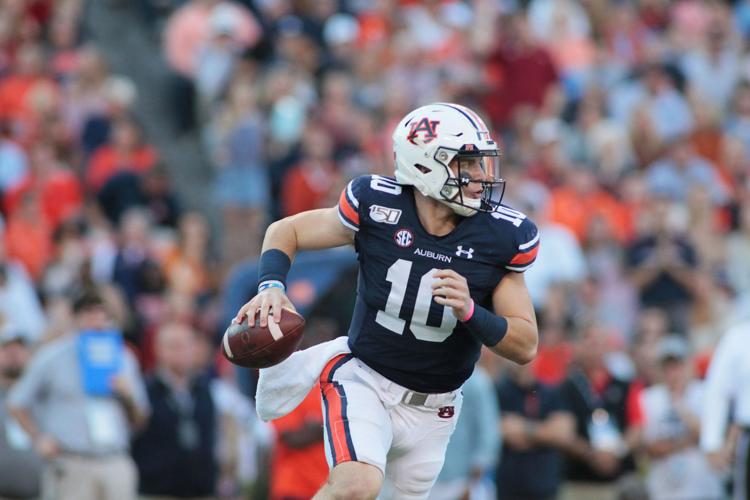 Iron Bowl 2019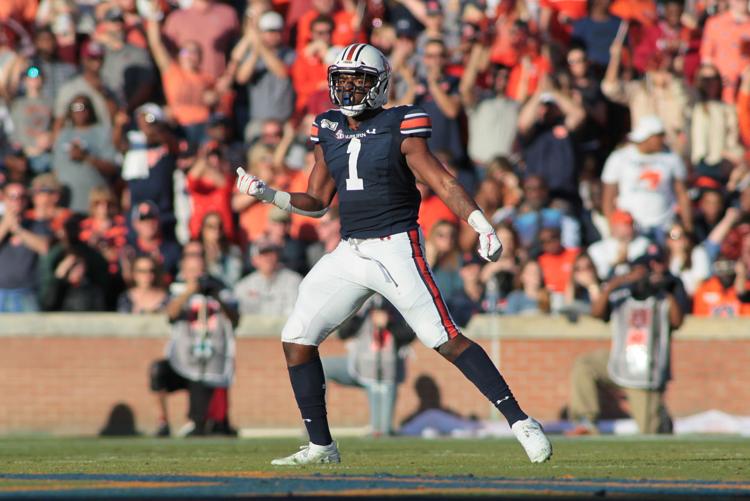 Iron Bowl 2019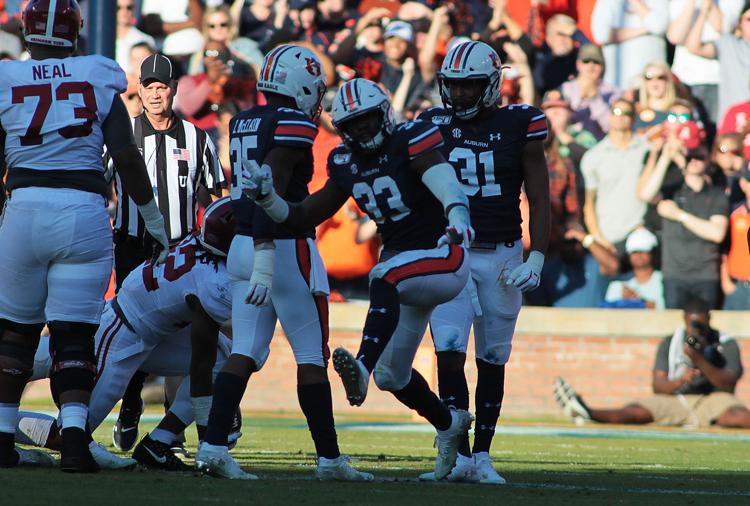 Iron Bowl 2019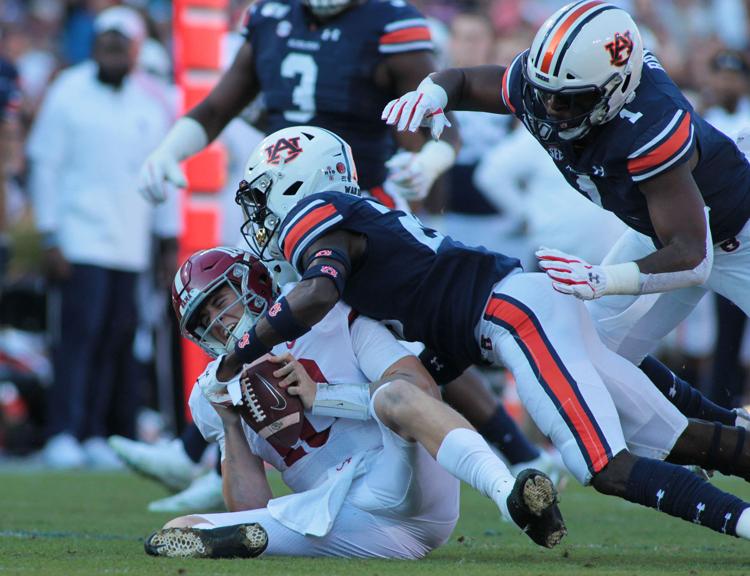 Iron Bowl 2019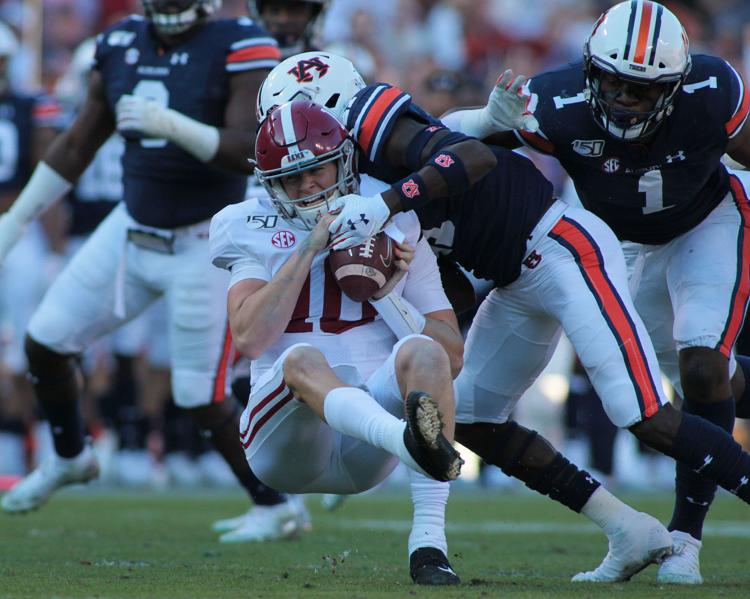 Iron Bowl 2019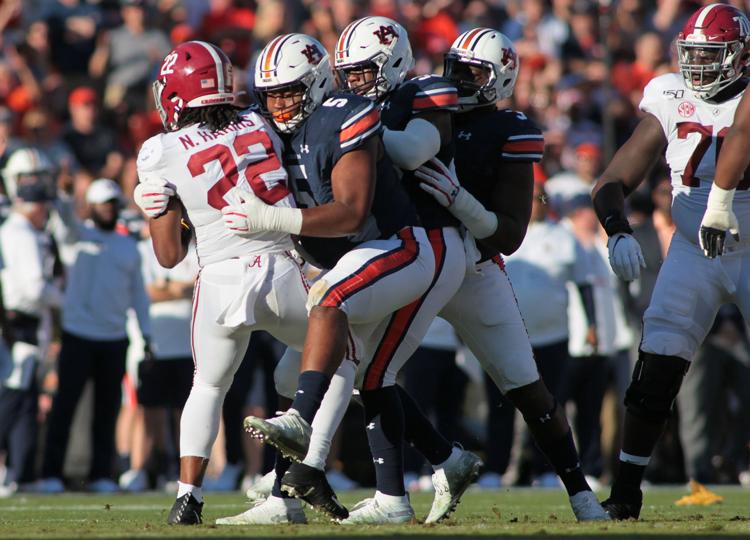 Iron Bowl 2019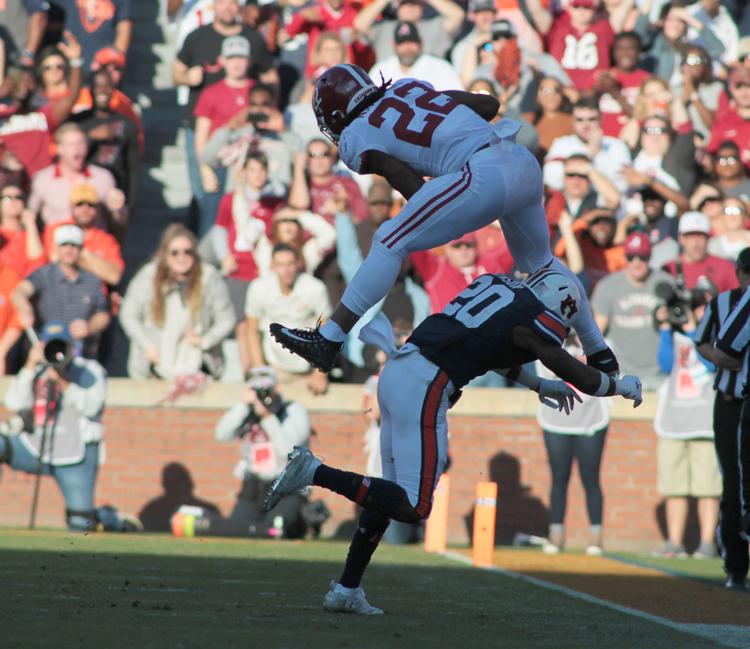 Iron Bowl 2019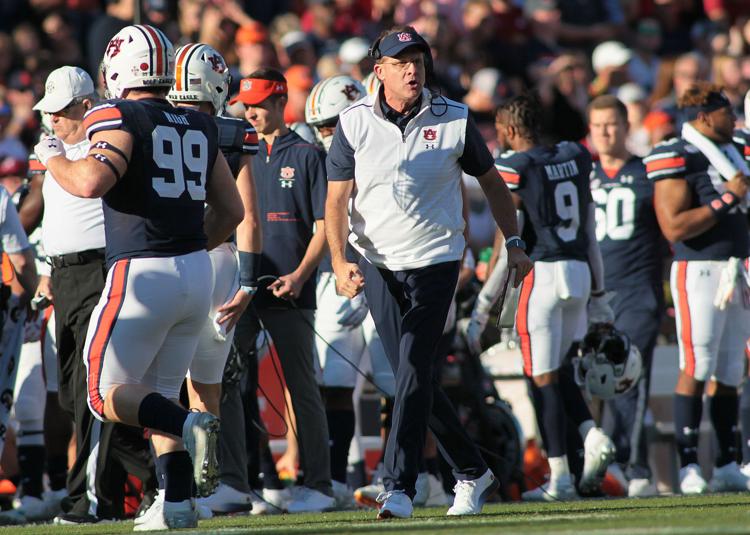 Iron Bowl 2019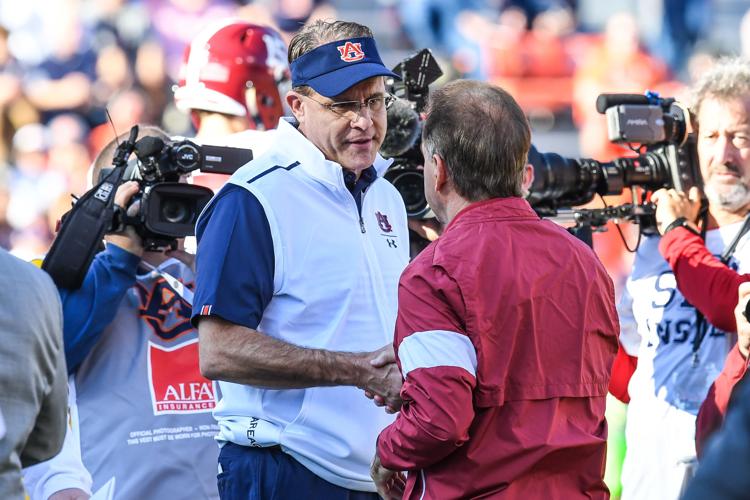 Iron Bowl 2019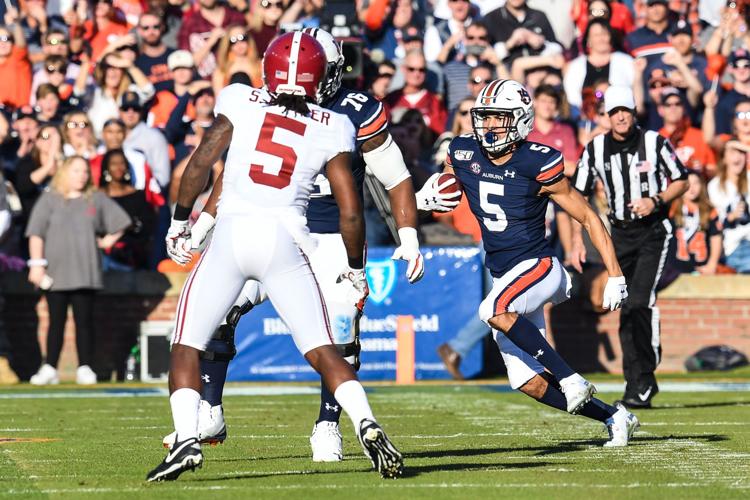 Iron Bowl 2019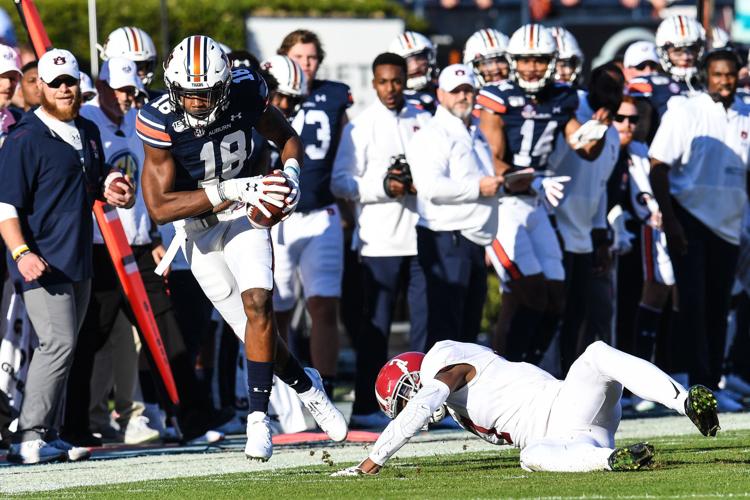 Iron Bowl 2019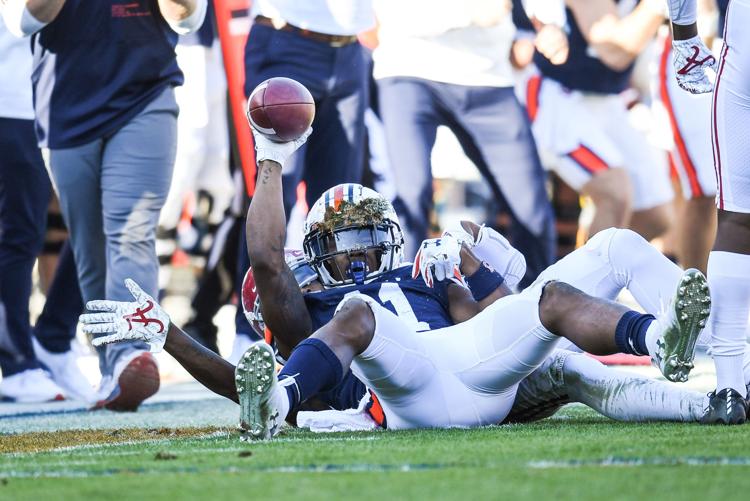 Iron Bowl 2019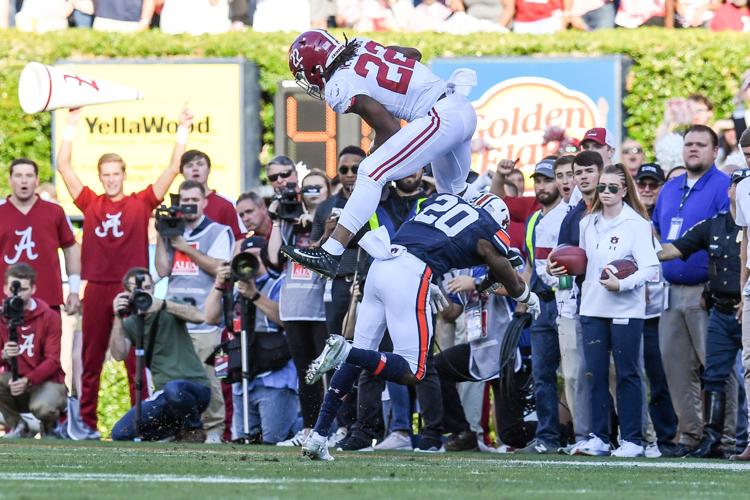 Iron Bowl 2019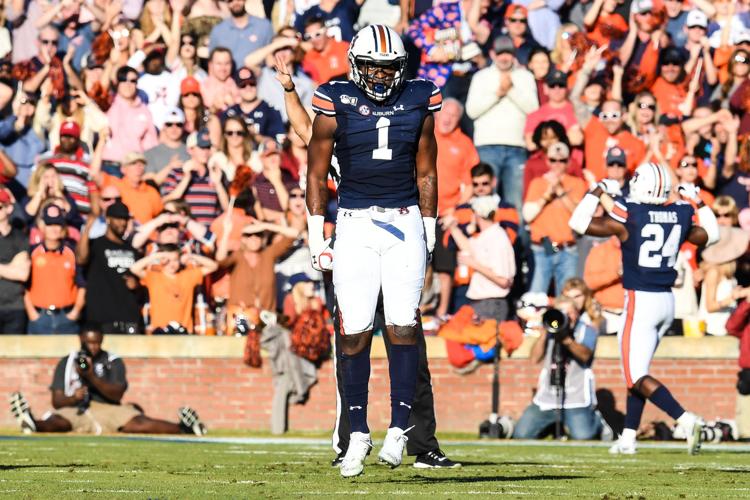 Iron Bowl 2019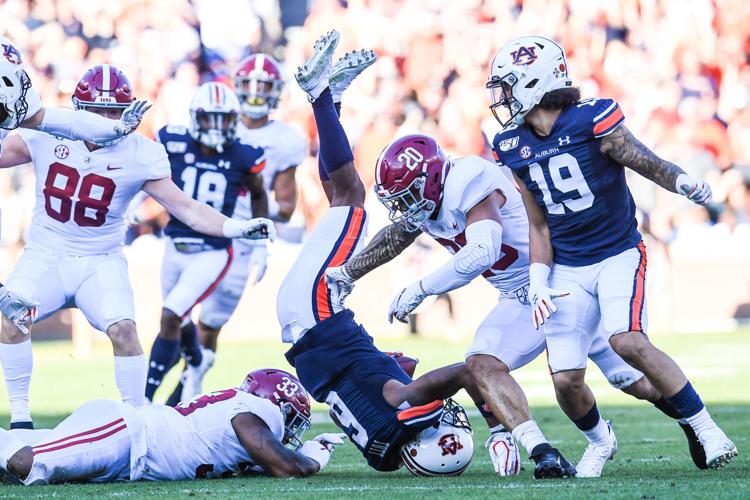 Iron Bowl 2019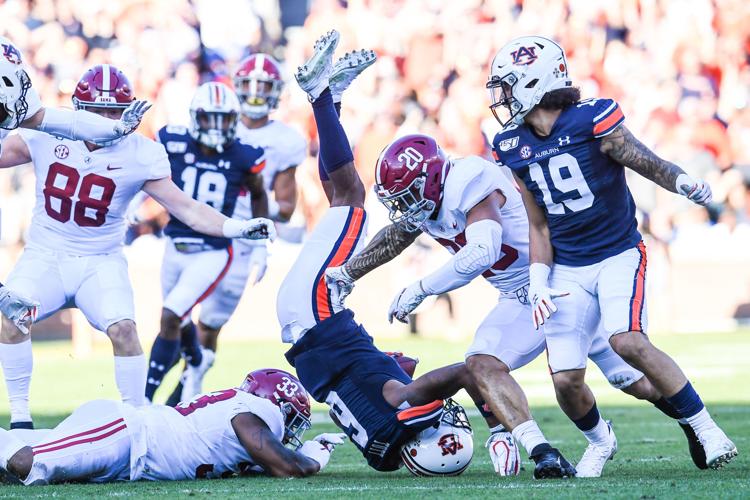 Iron Bowl 2019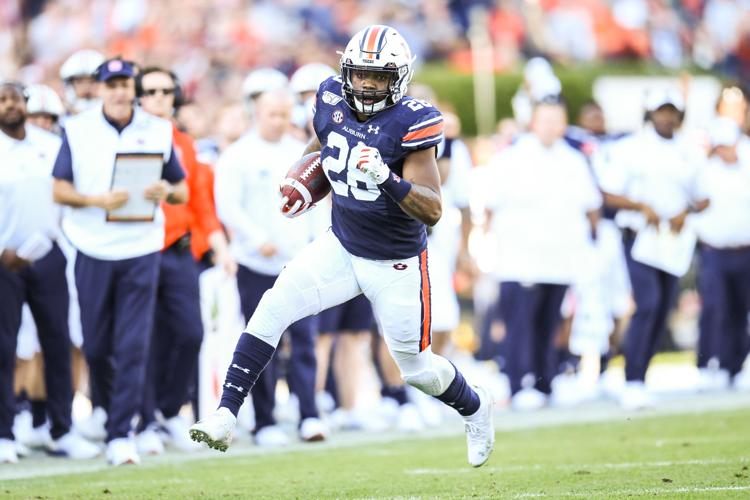 Iron Bowl 2019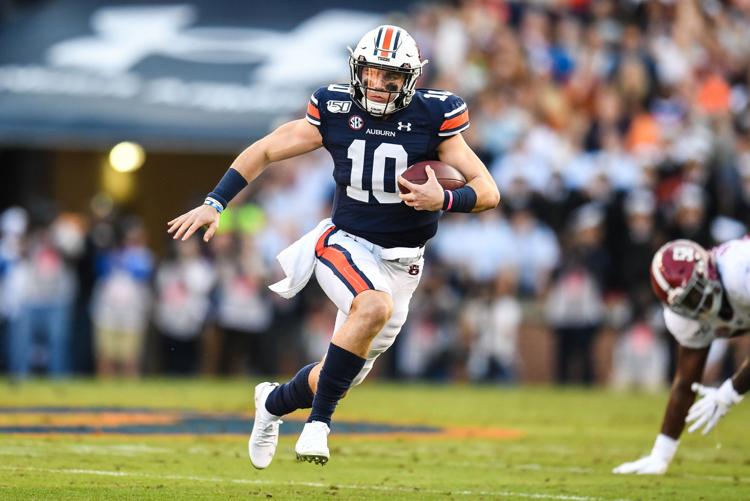 Iron Bowl 2019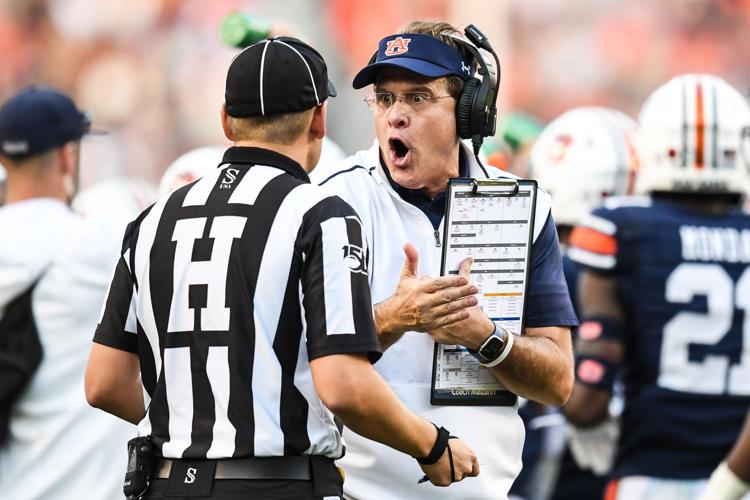 Iron Bowl 2019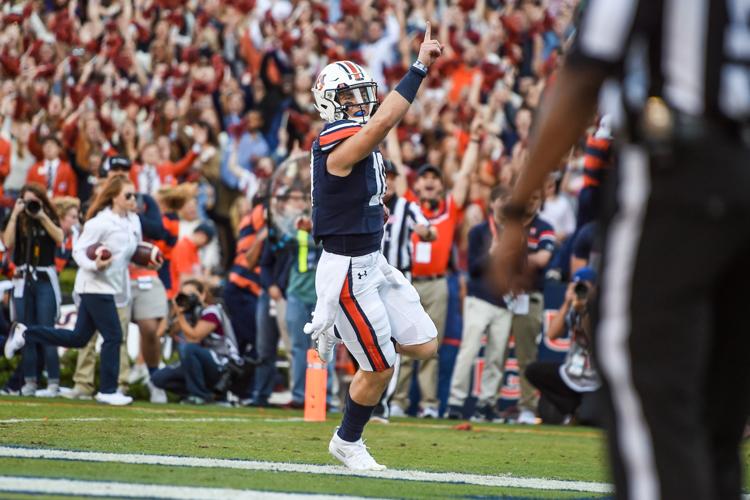 Iron Bowl 2019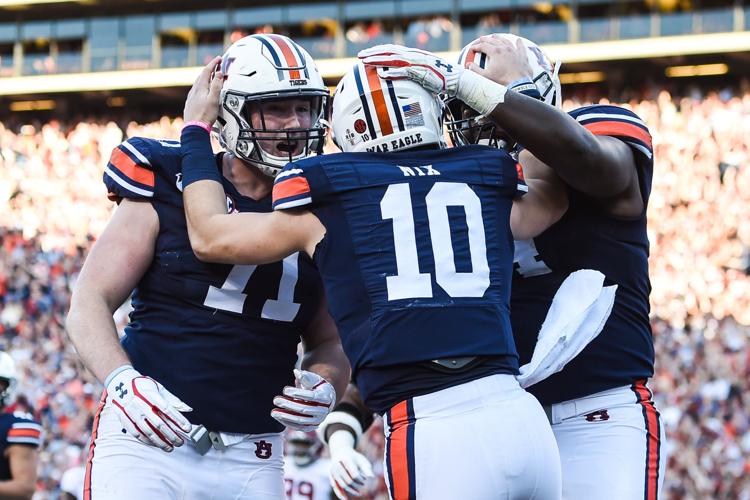 Iron Bowl 2019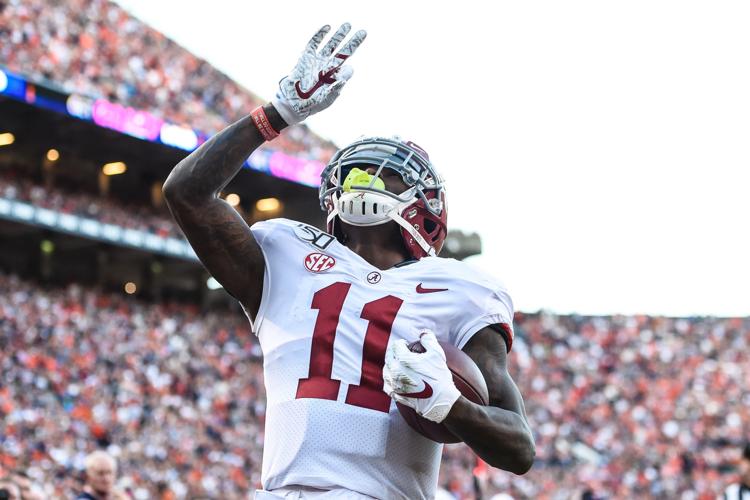 Iron Bowl 2019
Iron Bowl 2019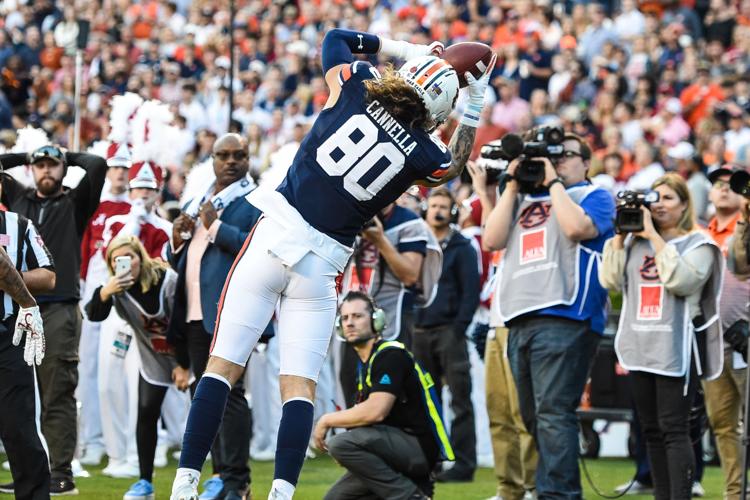 Iron Bowl 2019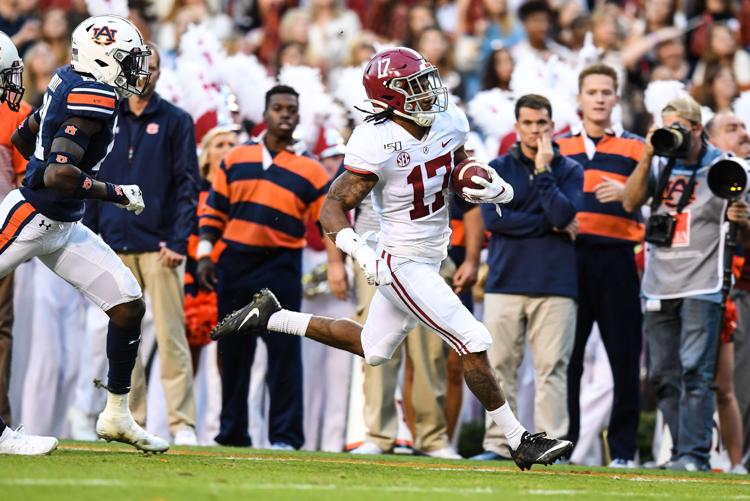 Iron Bowl 2019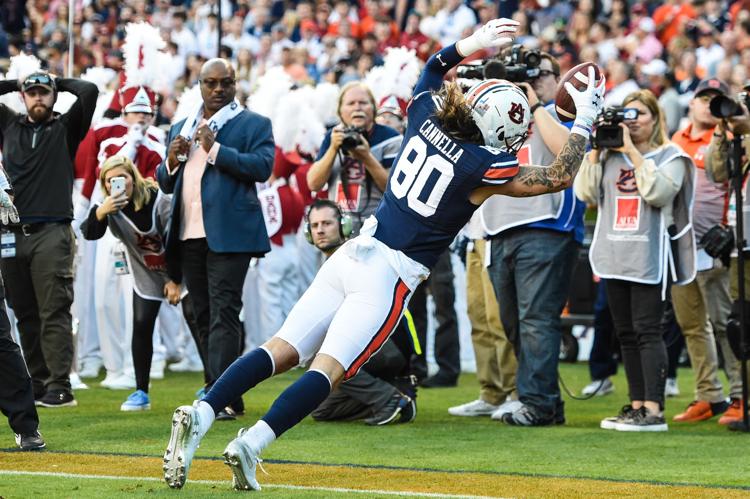 Iron Bowl 2019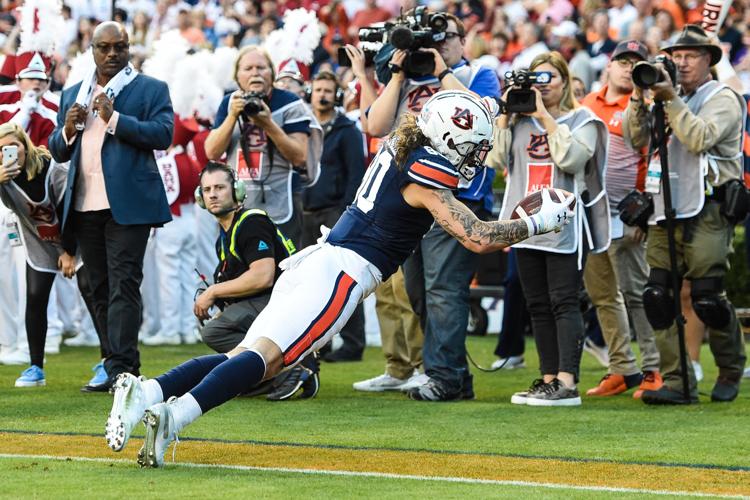 Iron Bowl 2019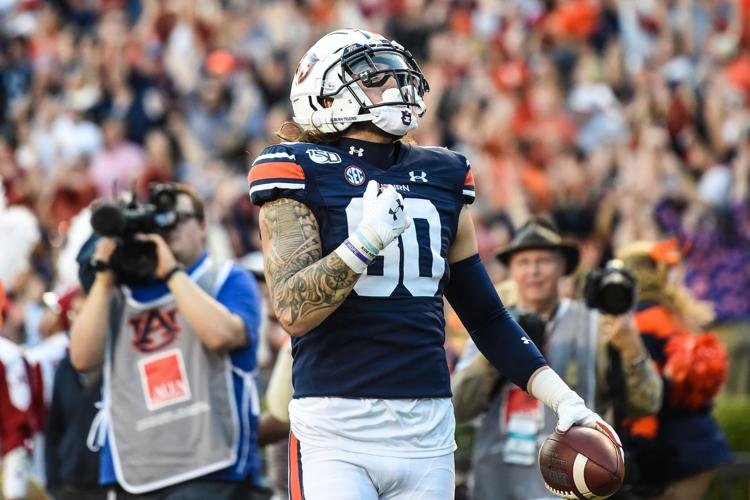 Iron Bowl 2019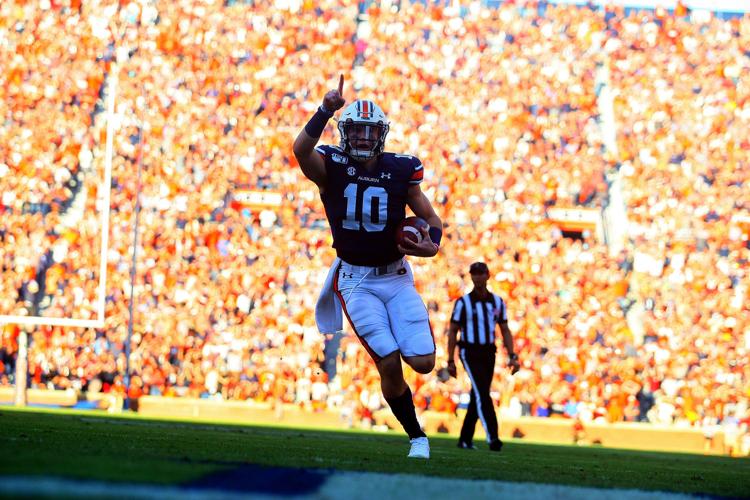 Iron Bowl 2019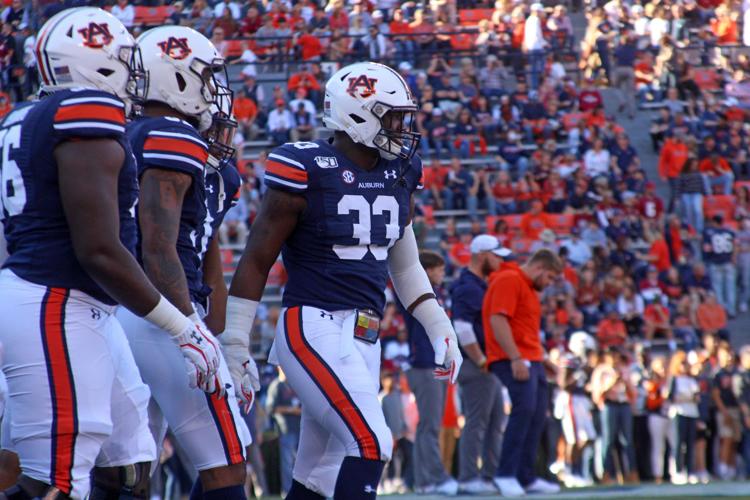 Iron Bowl 2019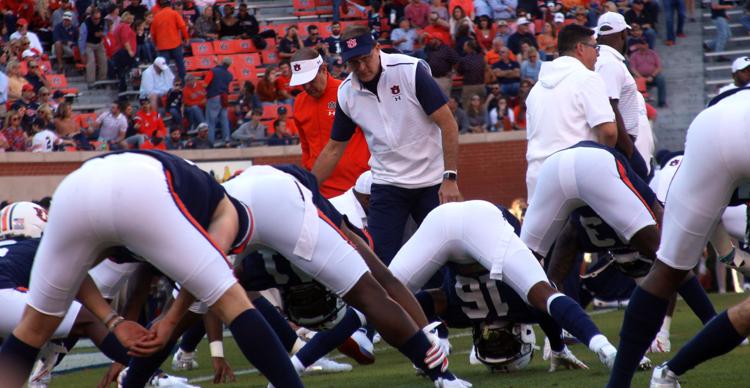 Iron Bowl 2019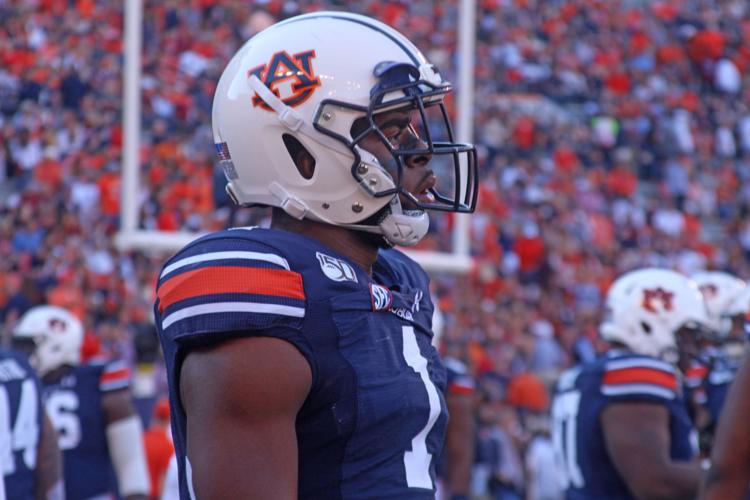 Iron Bowl 2019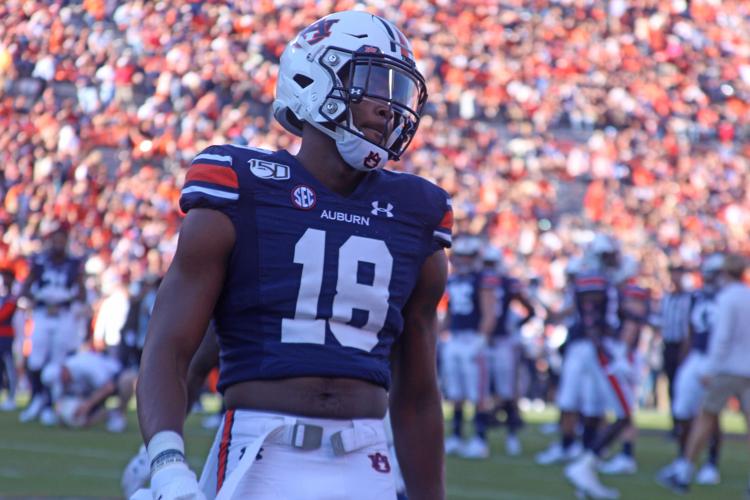 Iron Bowl 2019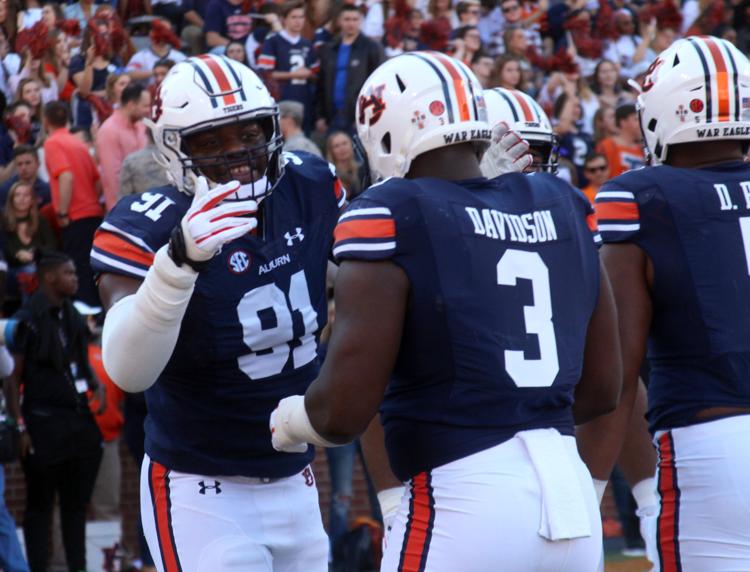 Iron Bowl 2019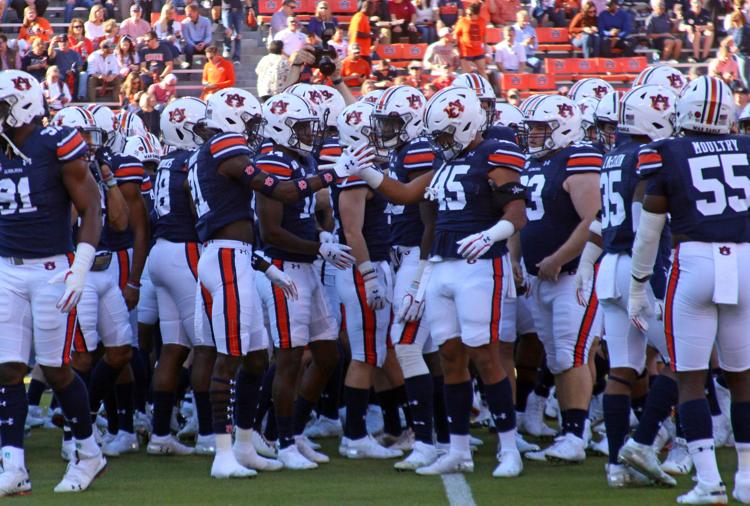 Iron Bowl 2019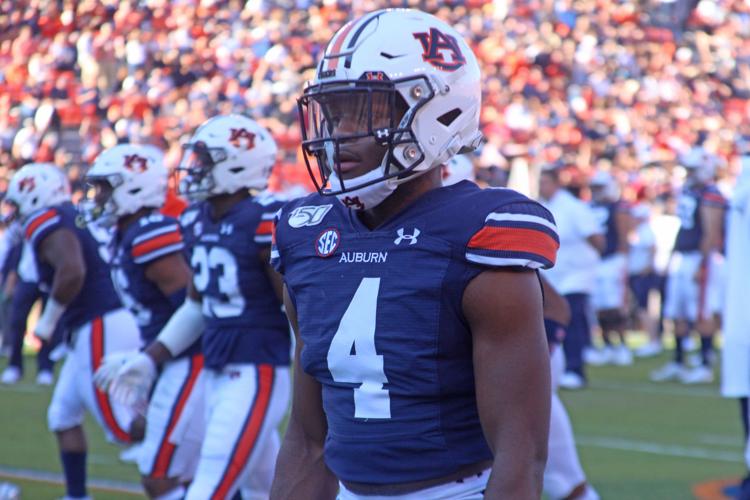 Iron Bowl 2019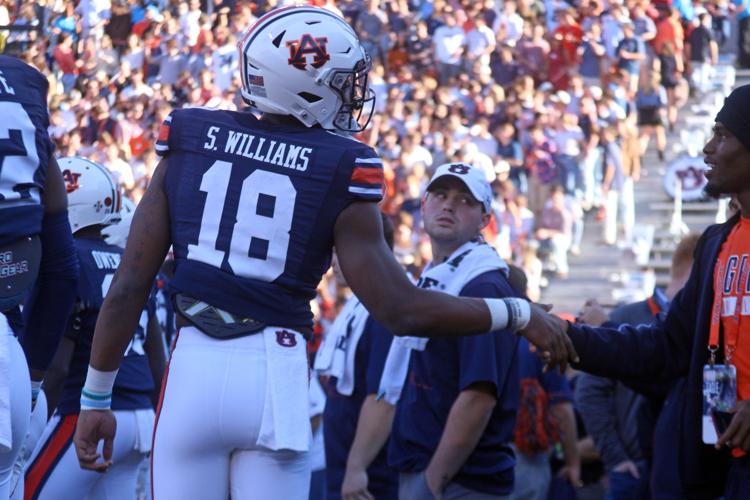 Iron Bowl 2019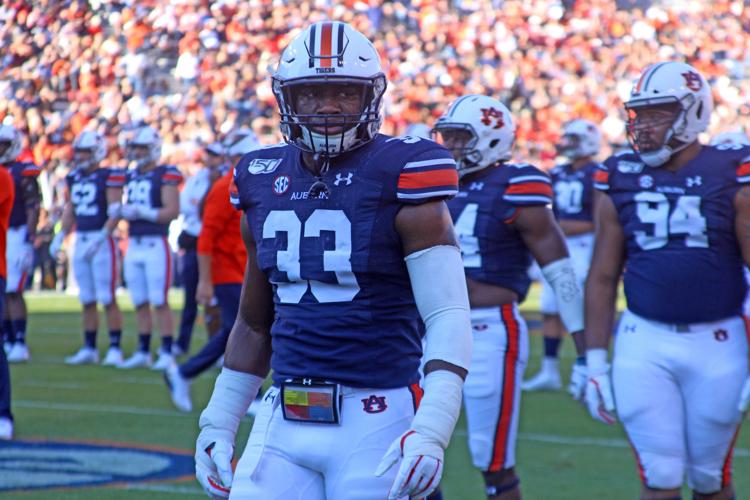 Iron Bowl 2019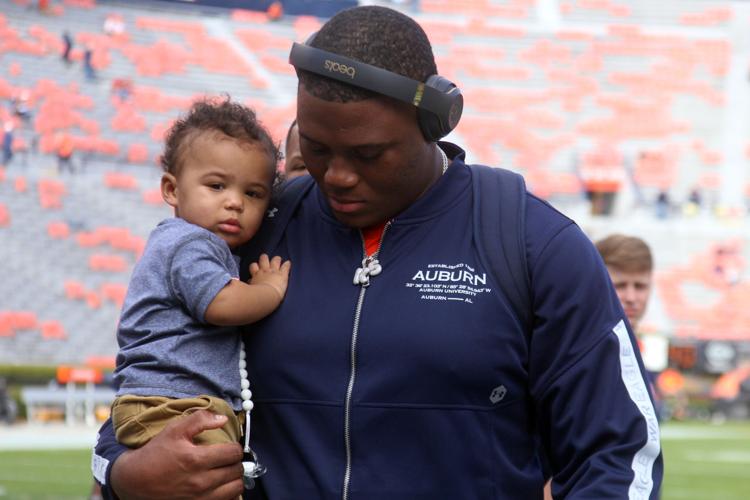 Iron Bowl 2019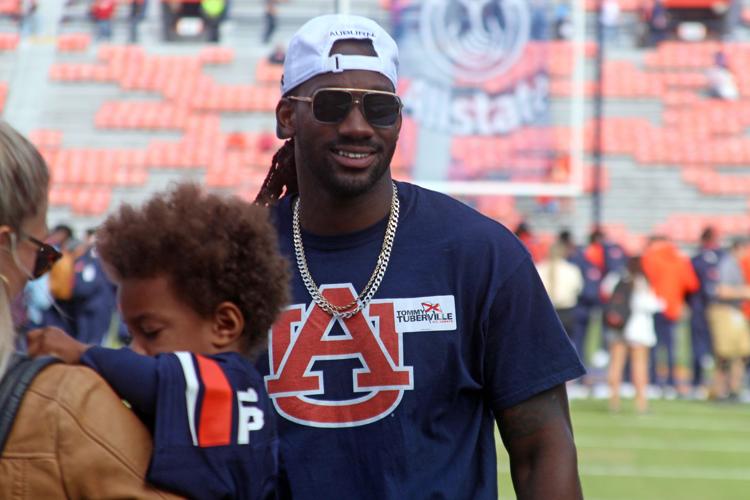 Iron Bowl 2019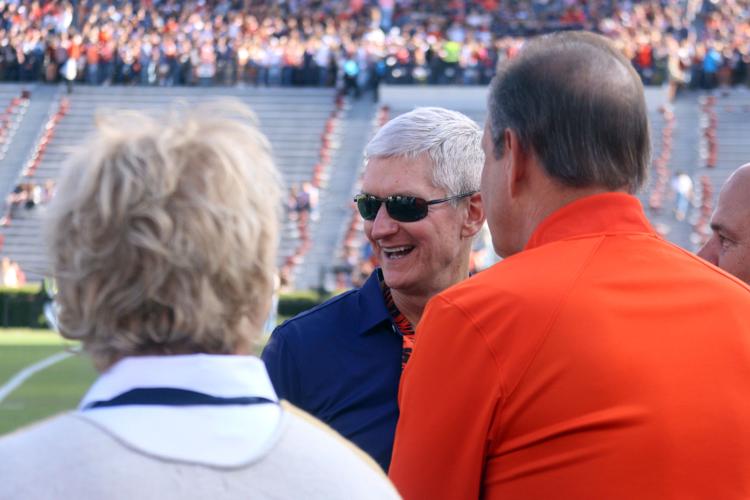 Iron Bowl 2019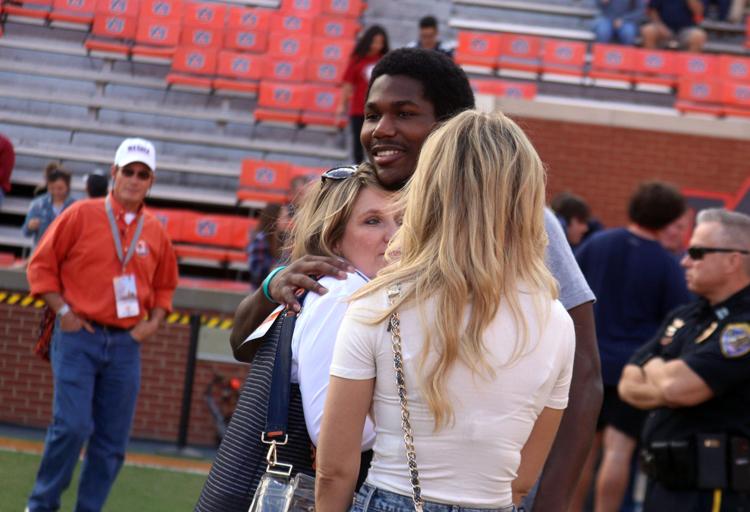 Iron Bowl 2019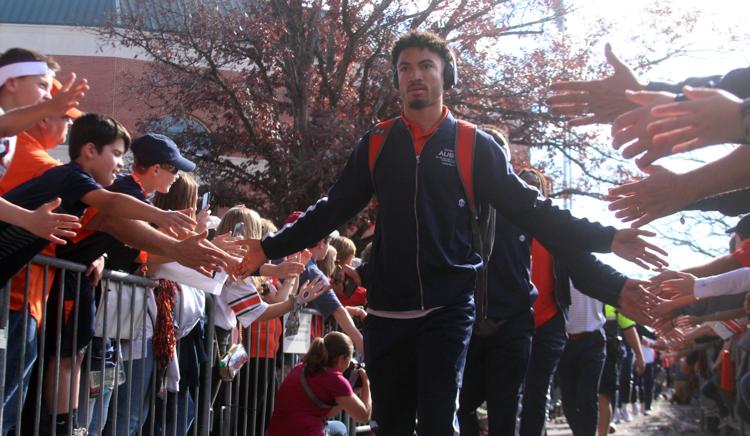 Iron Bowl 2019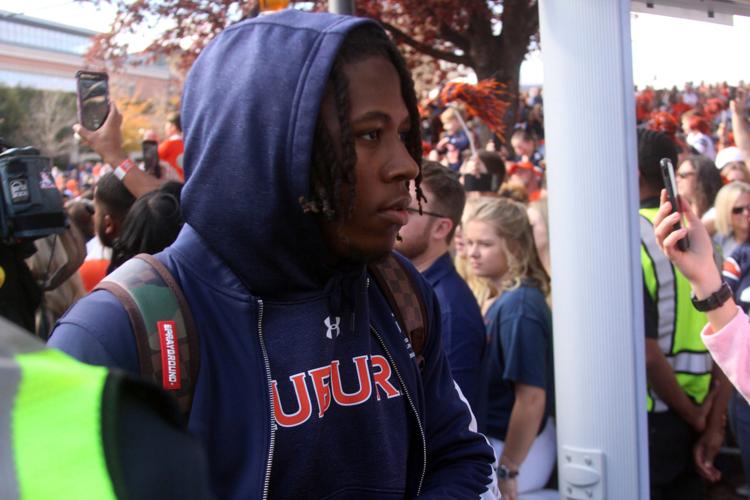 Iron Bowl 2019
Iron Bowl 2019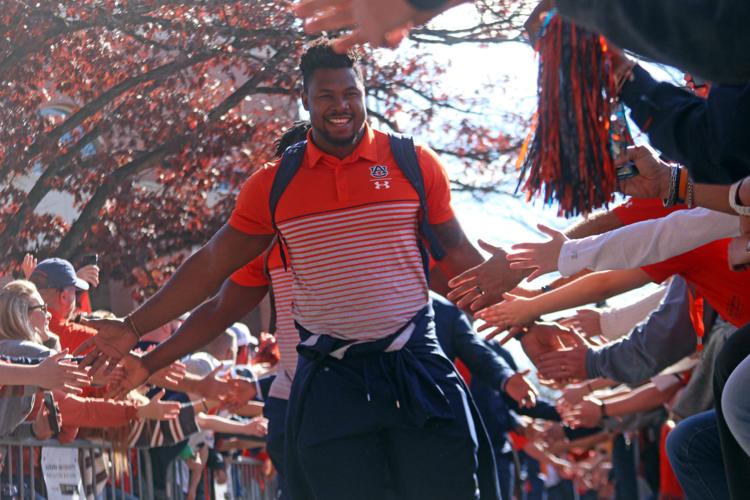 Iron Bowl 2019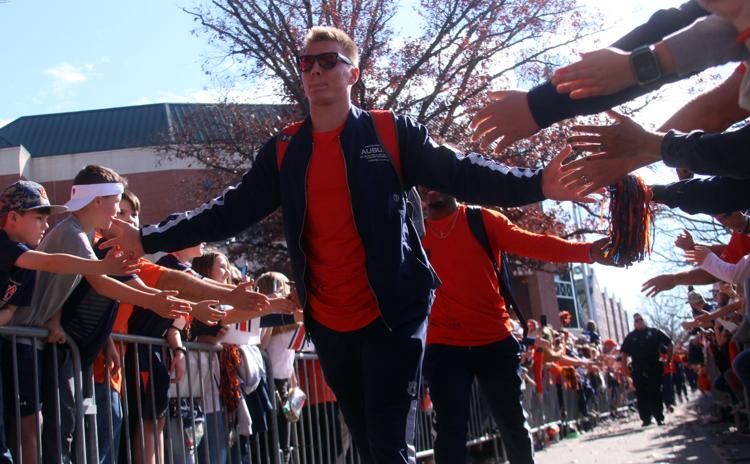 Iron Bowl 2019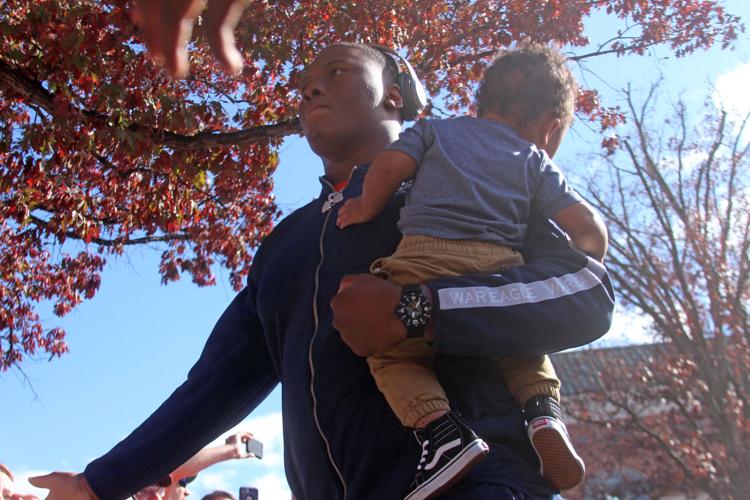 Iron Bowl 2019
Iron Bowl 2019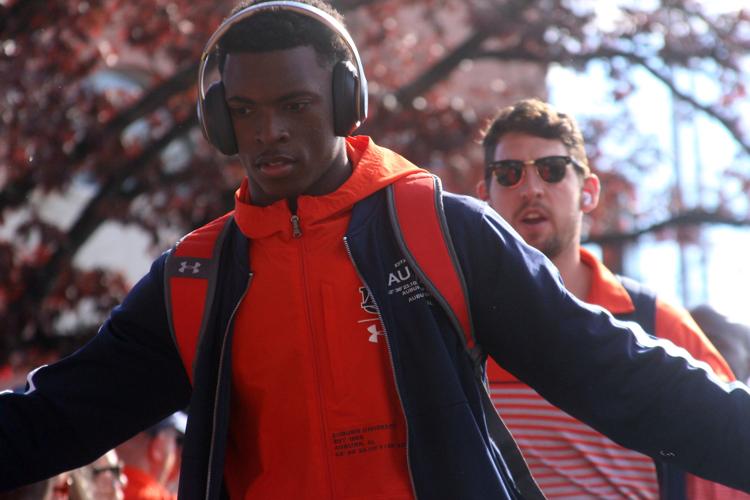 Iron Bowl 2019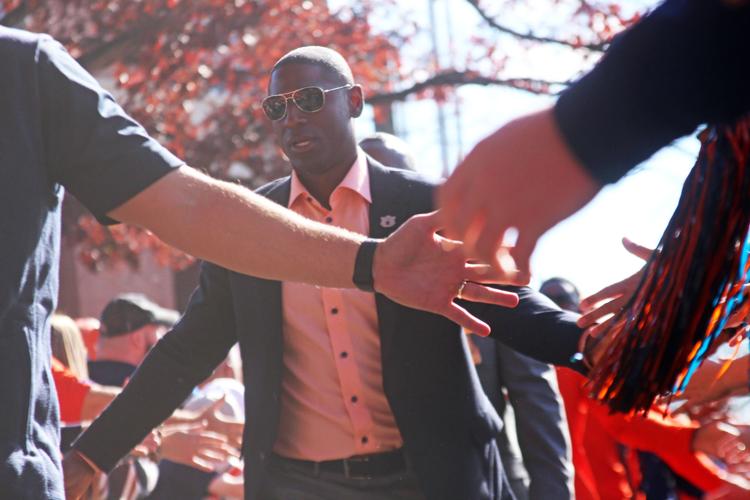 Iron Bowl 2019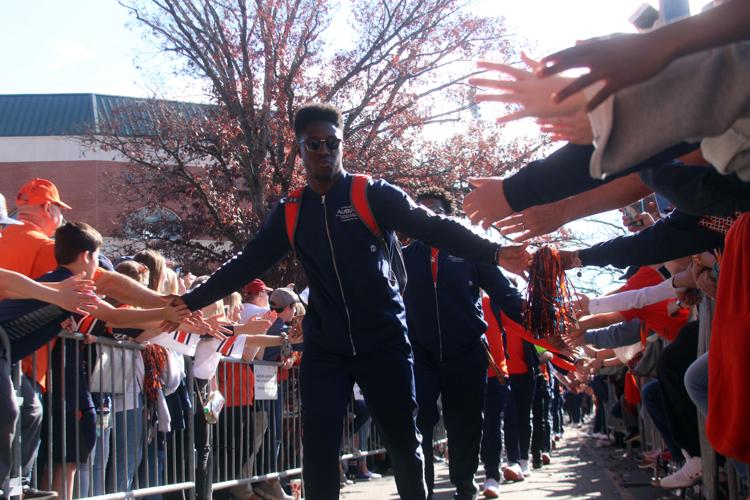 Iron Bowl 2019
Iron Bowl 2019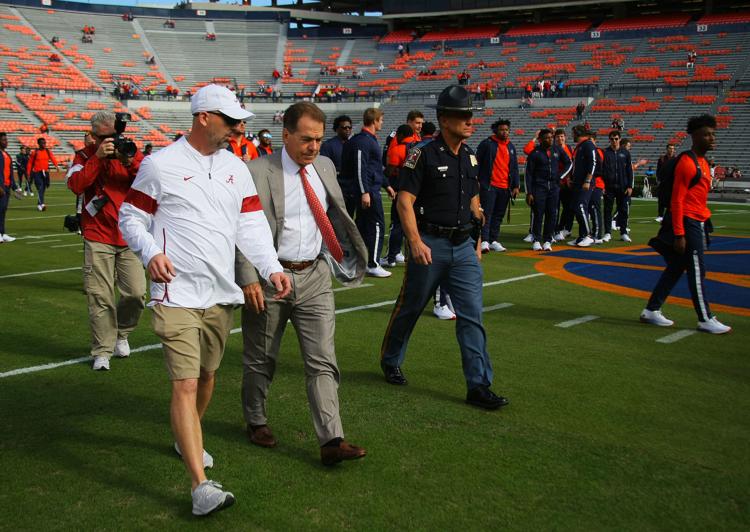 Iron Bowl 2019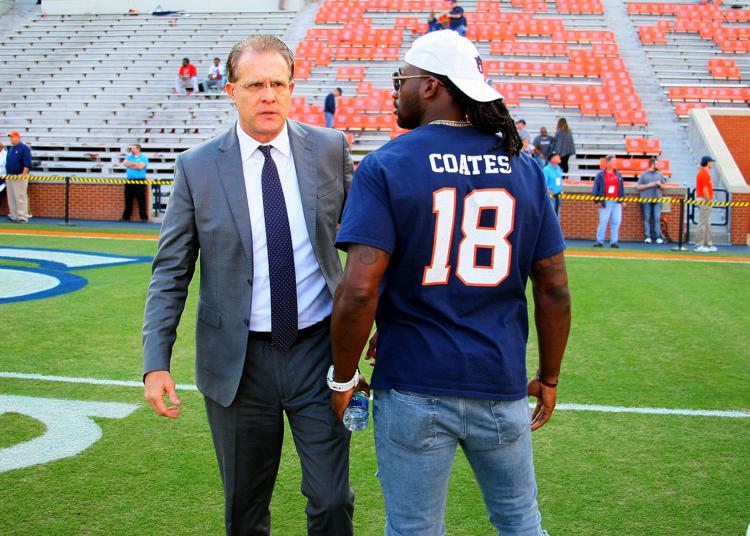 Iron Bowl 2019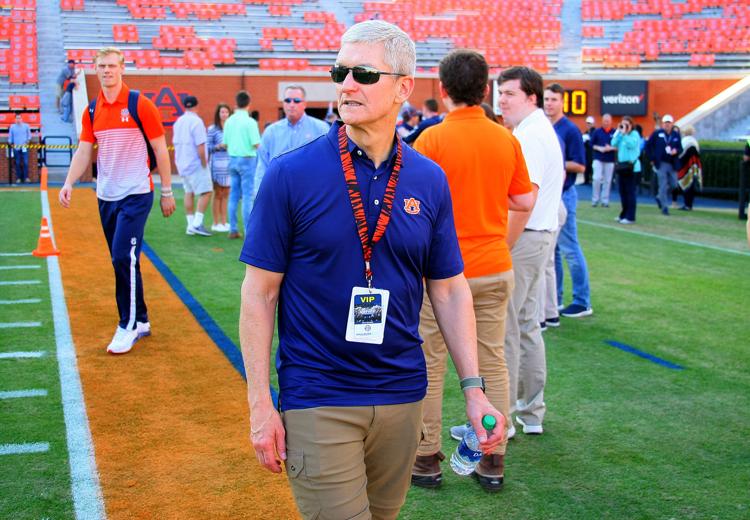 Iron Bowl 2019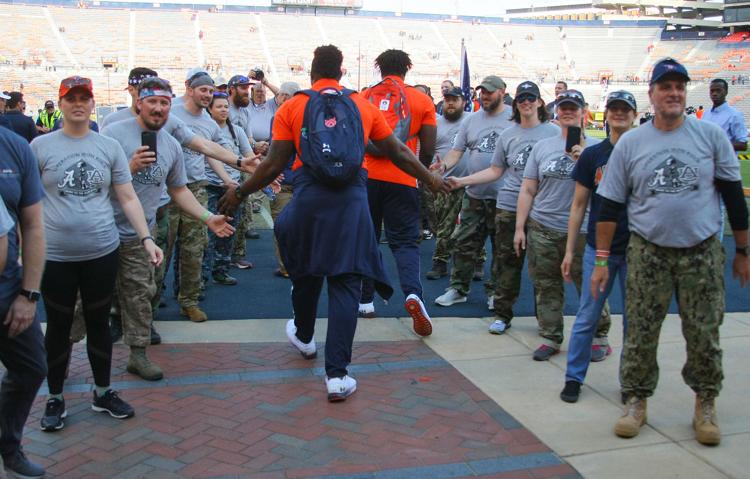 Iron Bowl 2019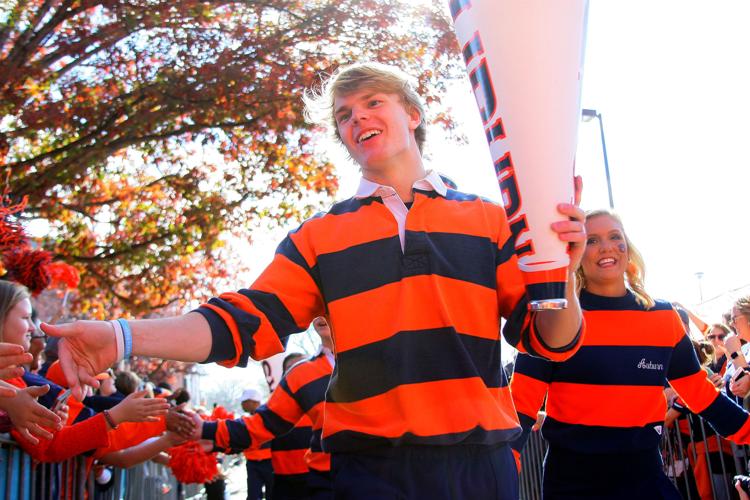 Iron Bowl 2019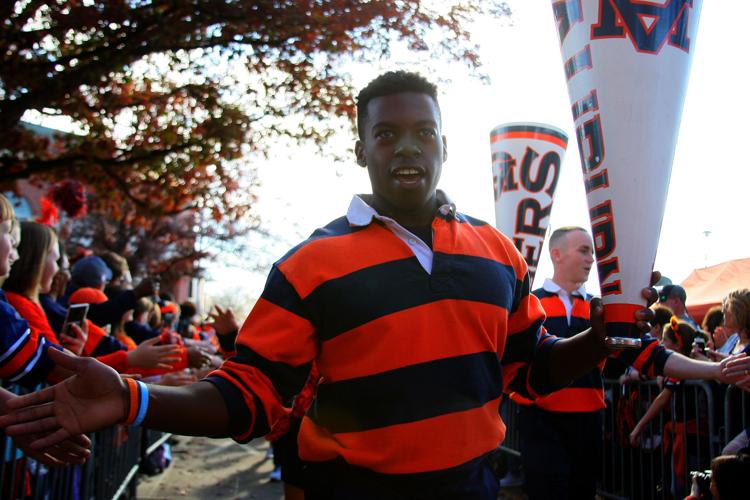 Iron Bowl 2019
Iron Bowl 2019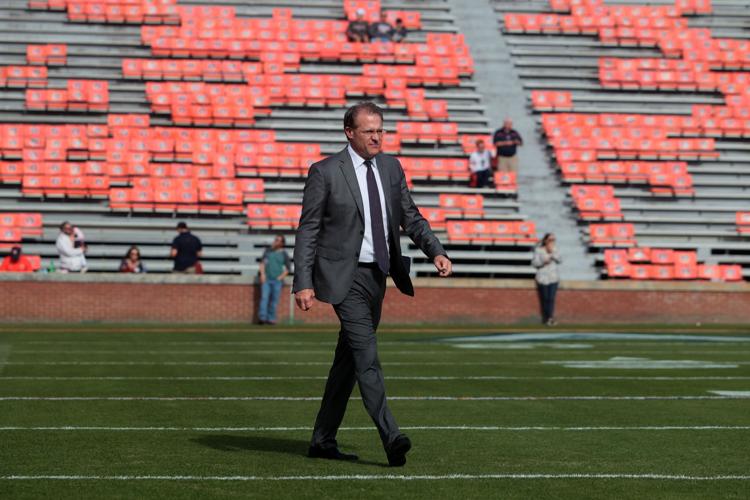 Iron Bowl 2019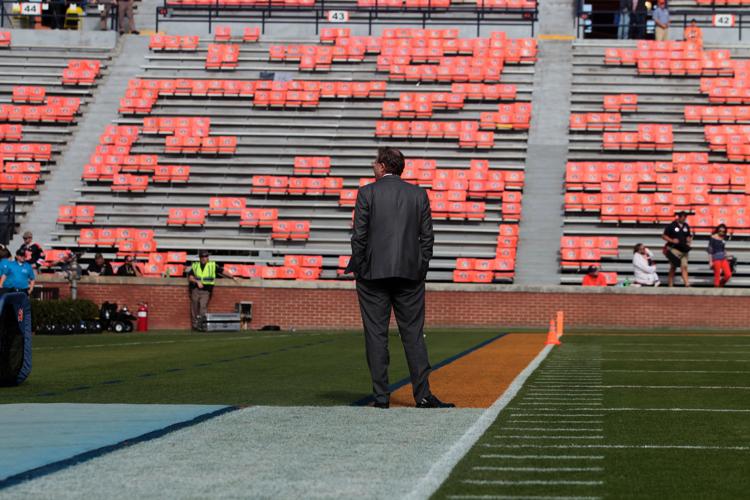 Iron Bowl 2019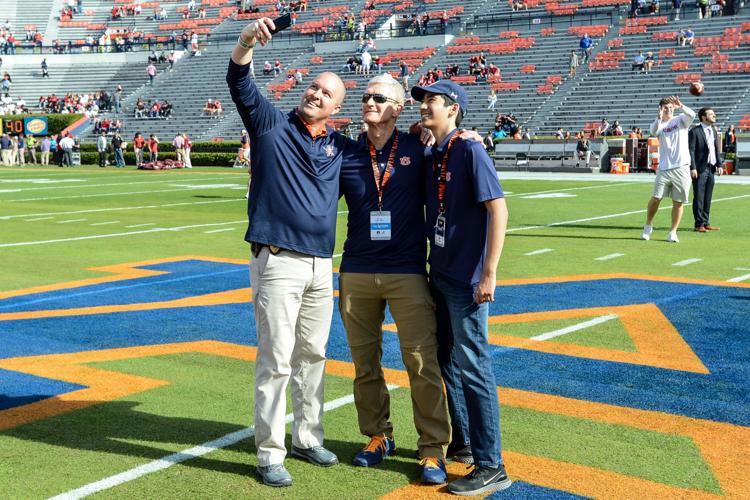 Iron Bowl 2019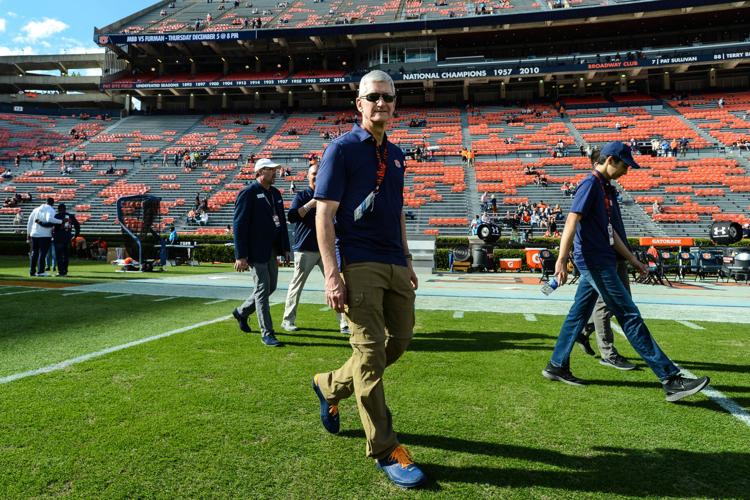 Iron Bowl 2019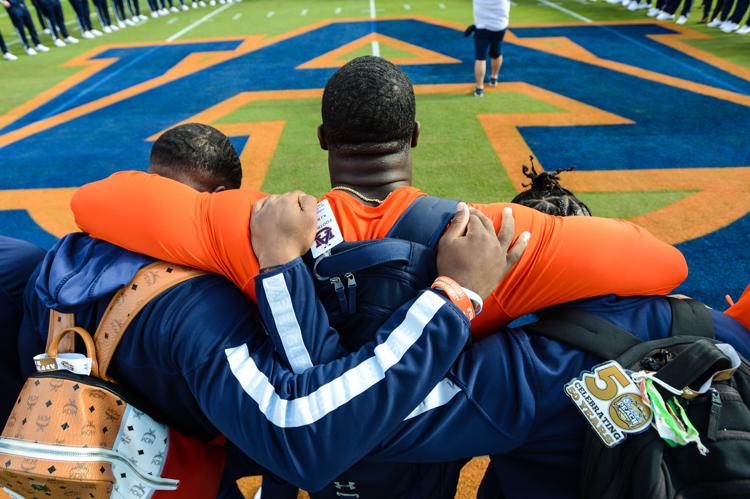 Iron Bowl 2019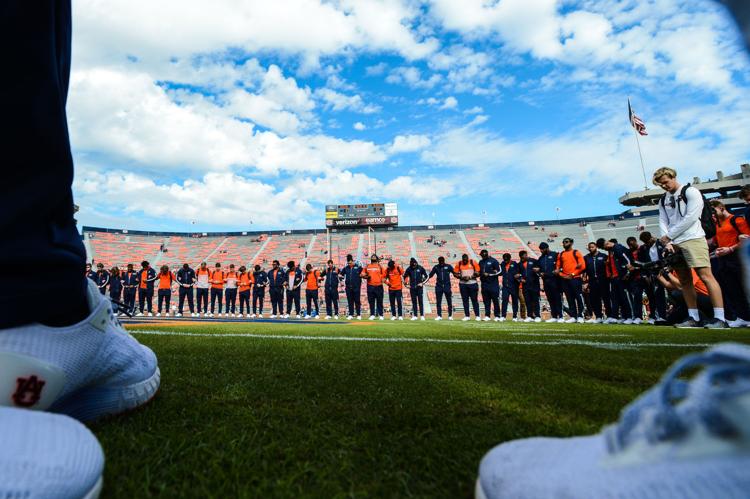 Iron Bowl 2019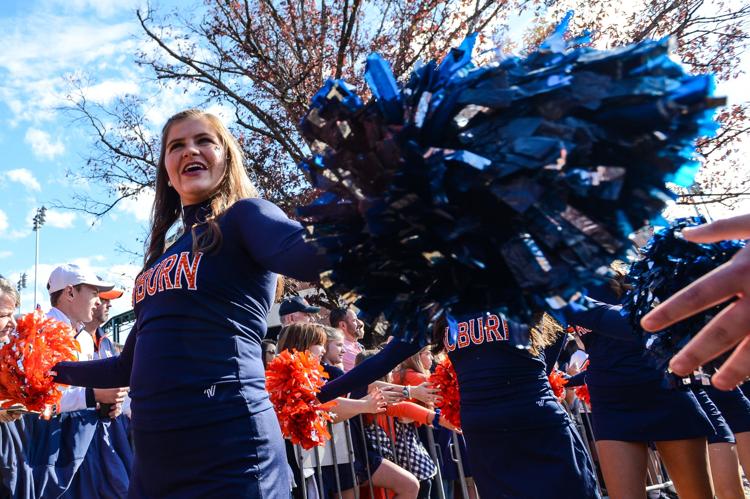 Iron Bowl 2019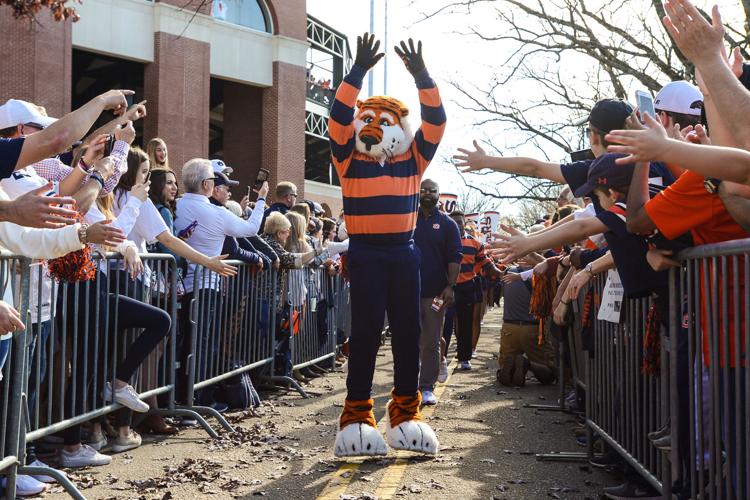 Iron Bowl 2019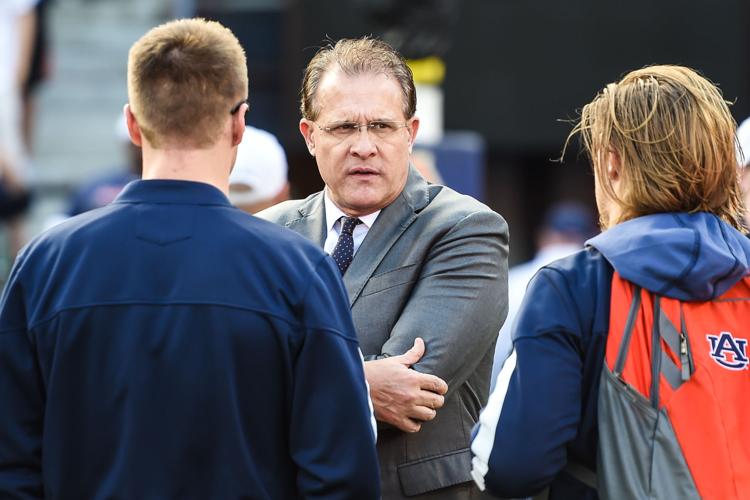 Iron Bowl 2019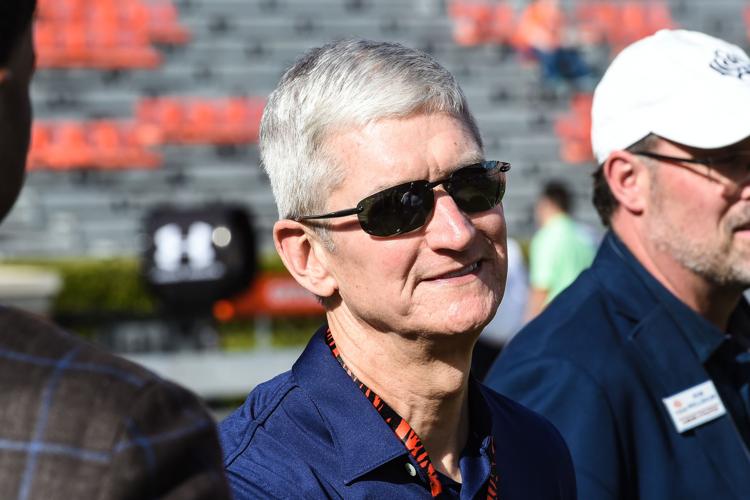 Iron Bowl 2019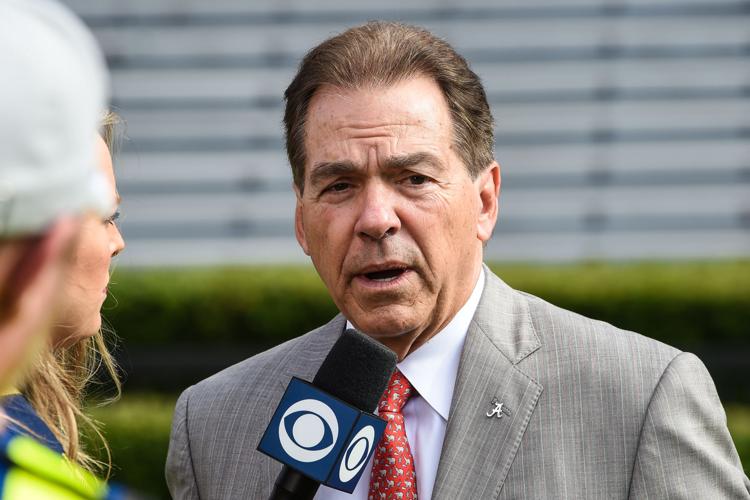 Iron Bowl 2019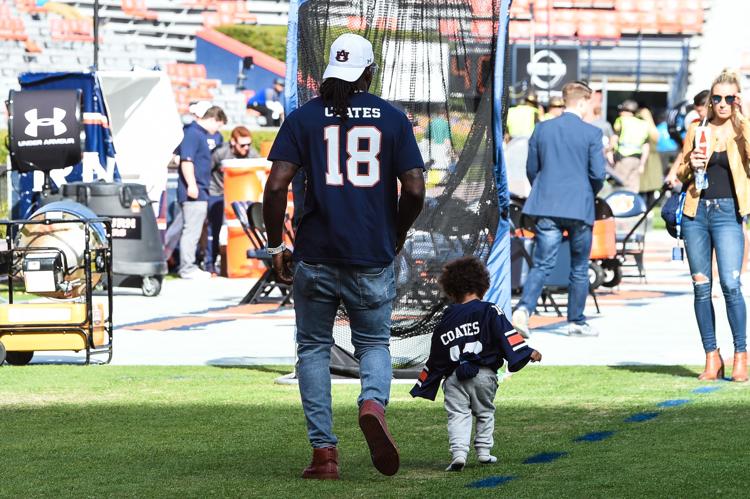 Iron Bowl 2019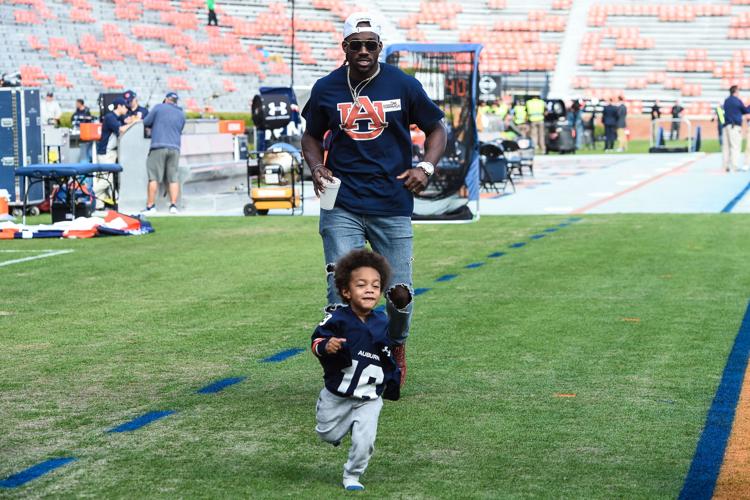 Iron Bowl 2019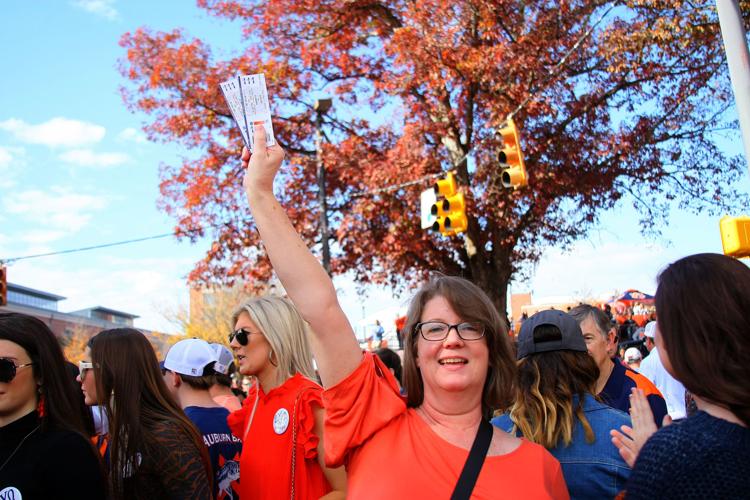 Iron Bowl 2019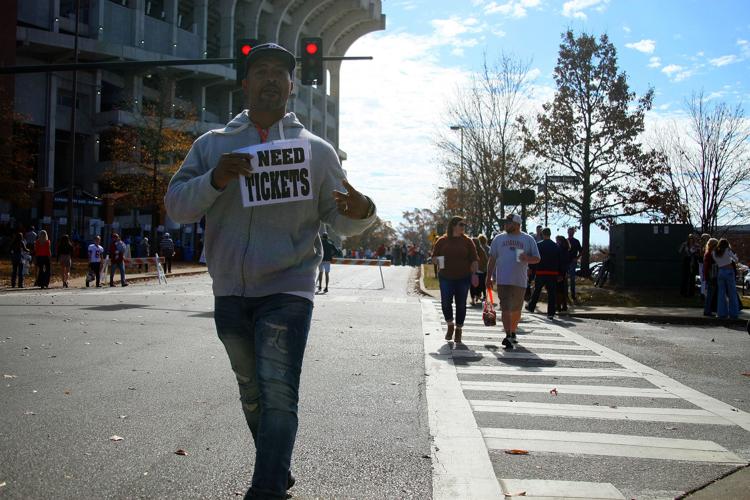 Iron Bowl 2019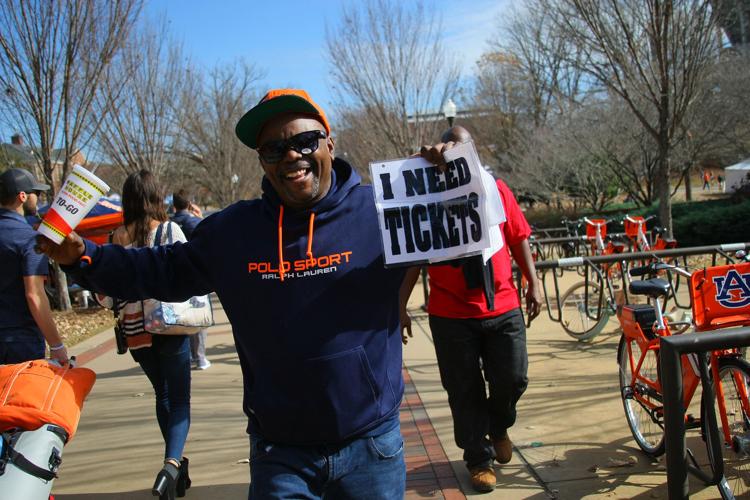 Iron Bowl 2019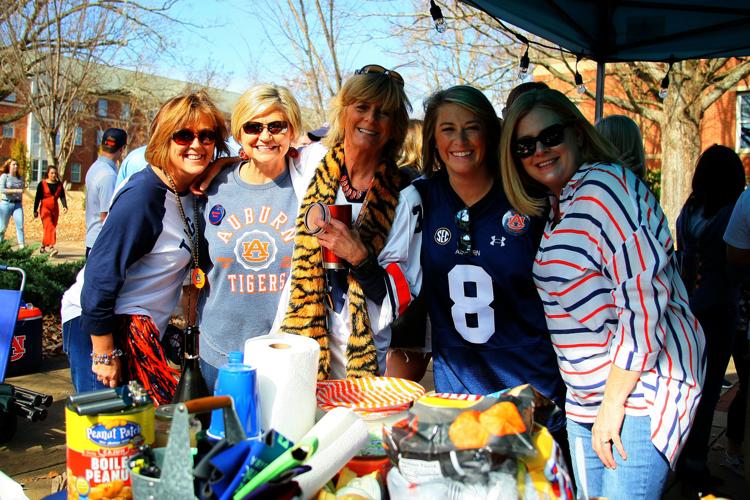 Iron Bowl 2019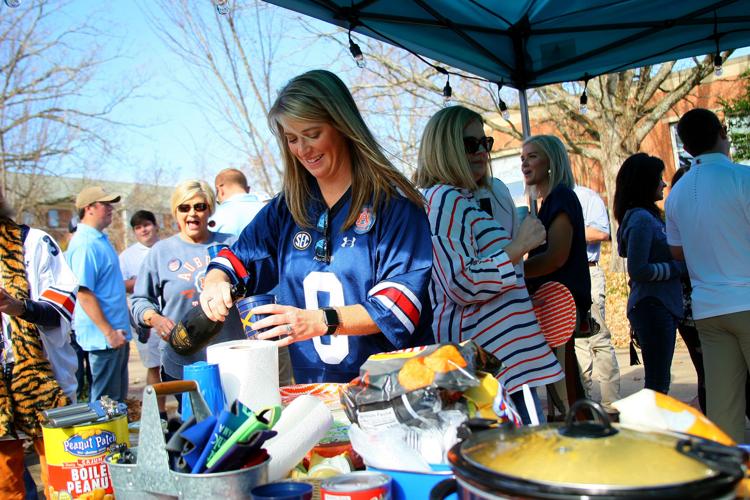 Iron Bowl 2019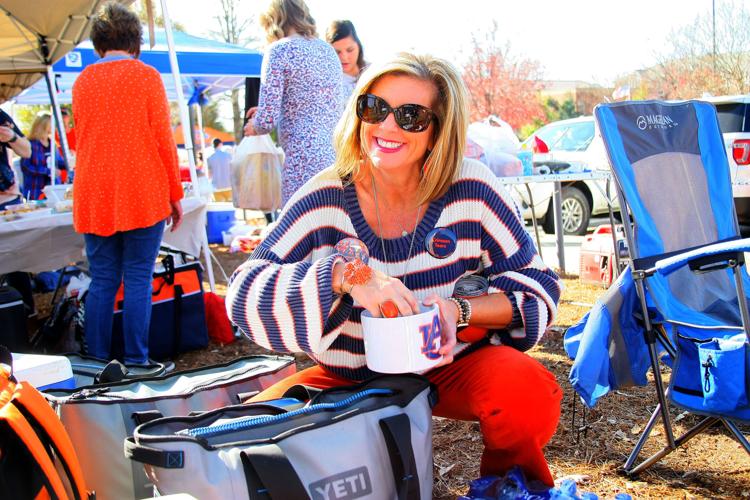 Iron Bowl 2019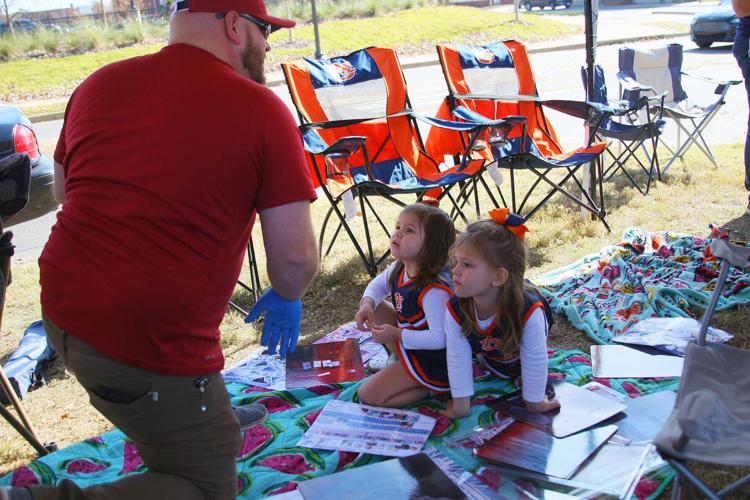 Iron Bowl 2019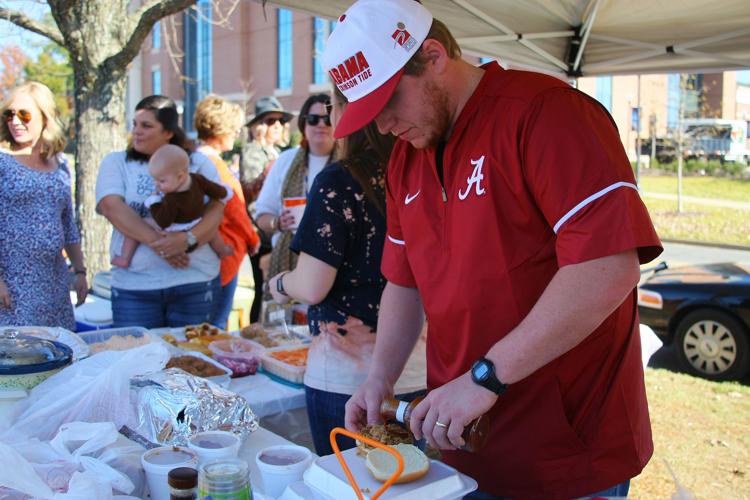 Iron Bowl 2019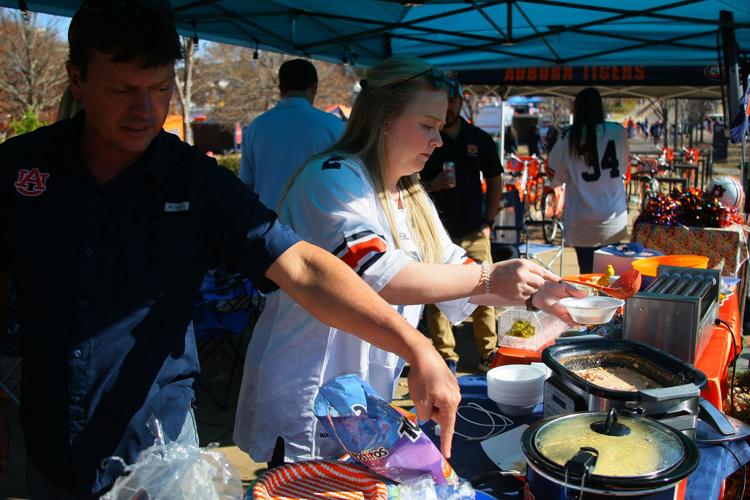 Iron Bowl 2019
Iron Bowl 2019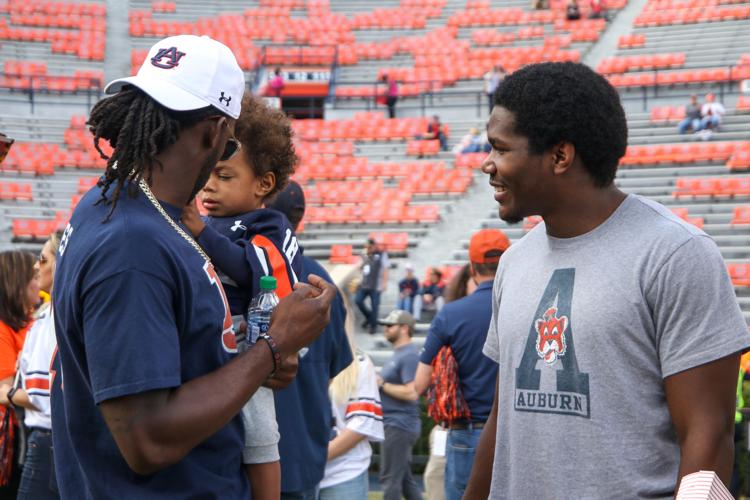 Iron Bowl 2019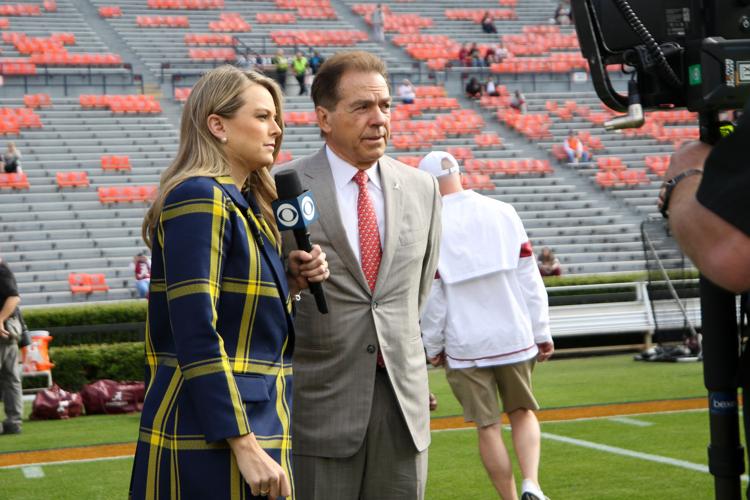 Iron Bowl 2019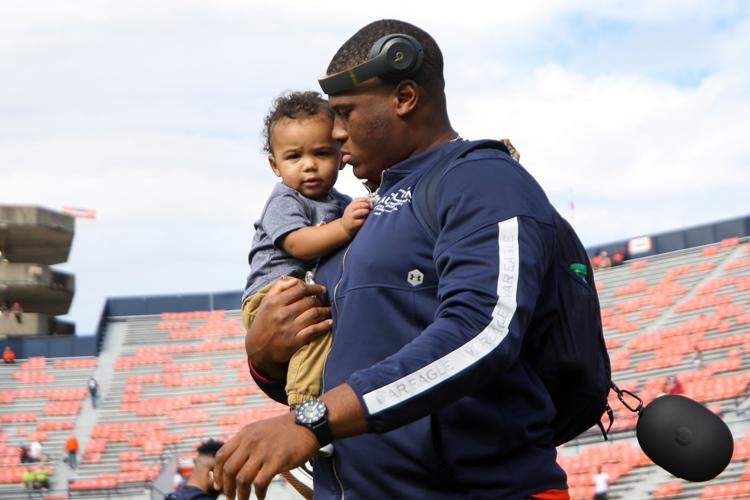 Iron Bowl 2019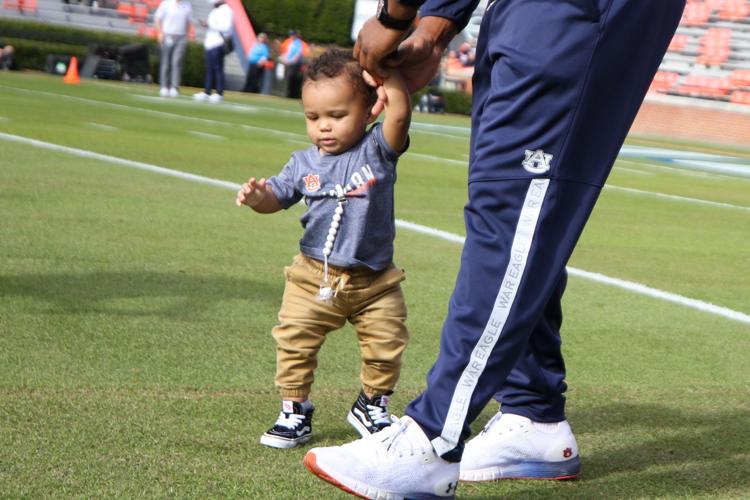 Iron Bowl 2019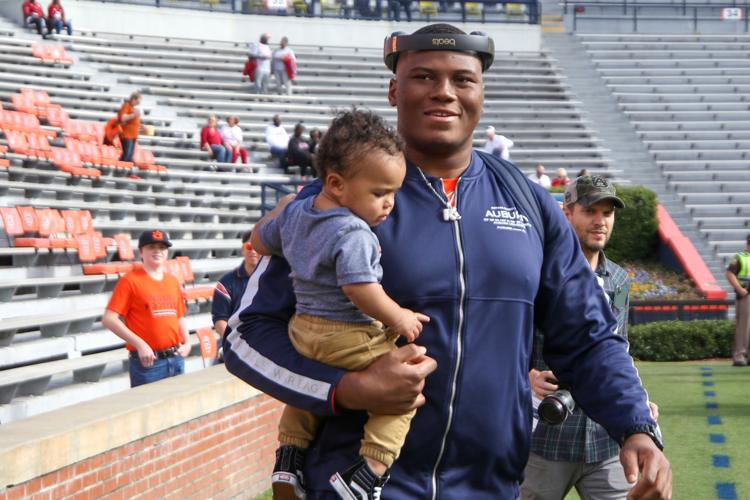 Iron Bowl 2019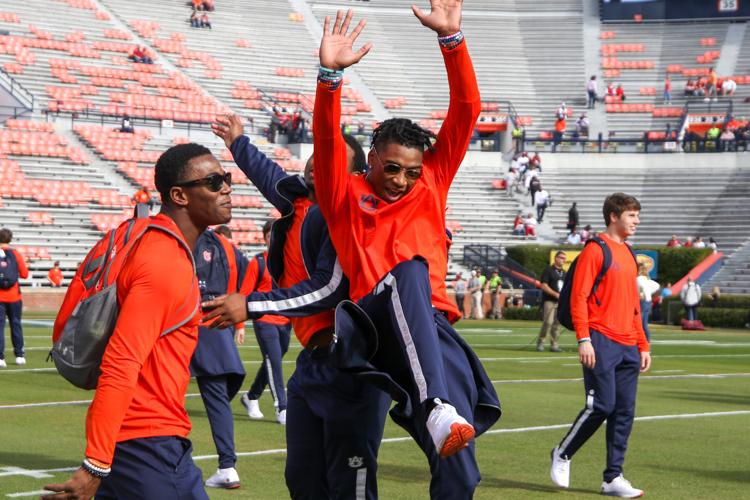 Iron Bowl 2019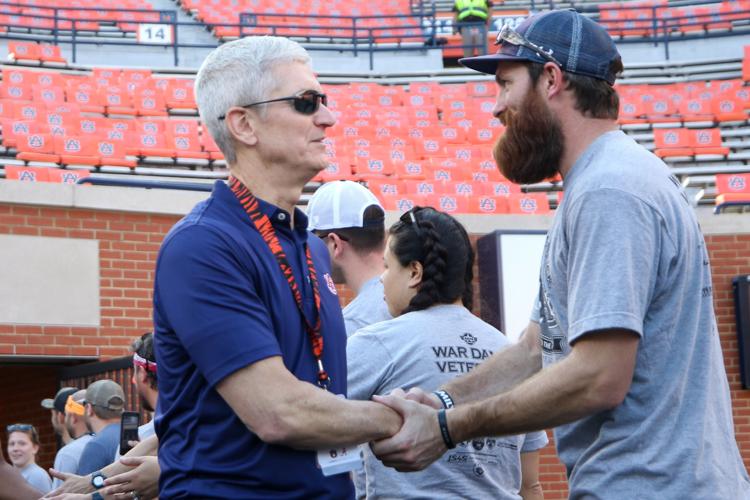 Iron Bowl 2019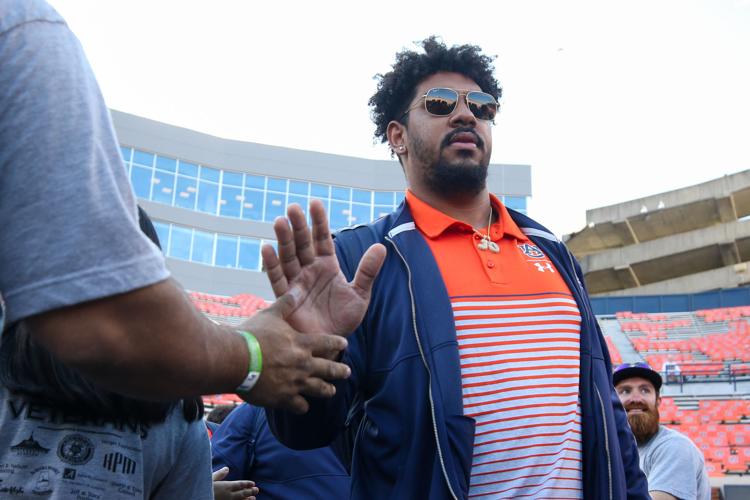 Iron Bowl 2019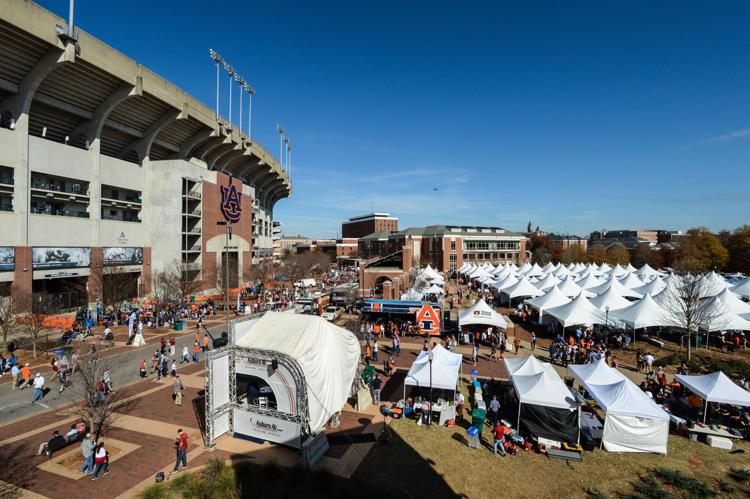 Iron Bowl 2019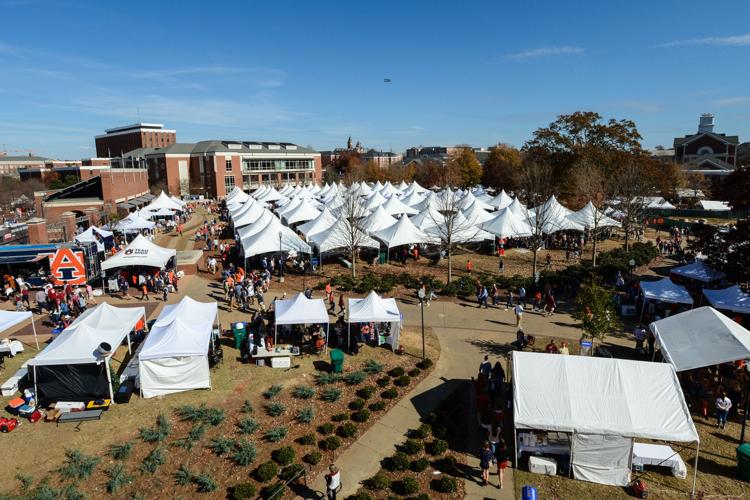 Iron Bowl 2019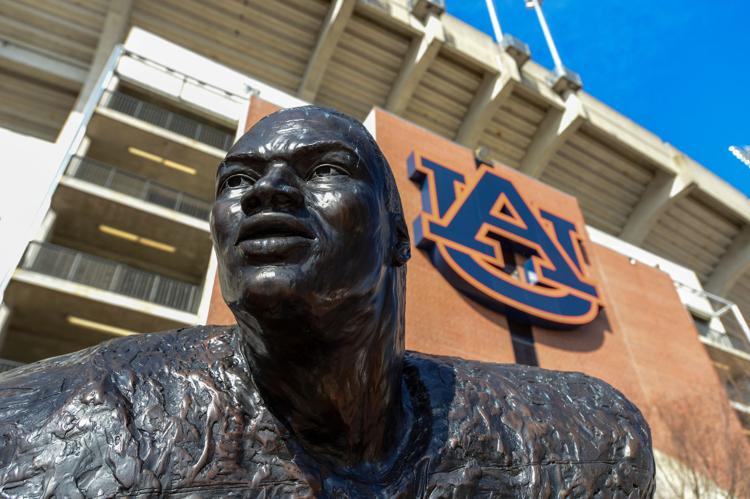 Iron Bowl 2019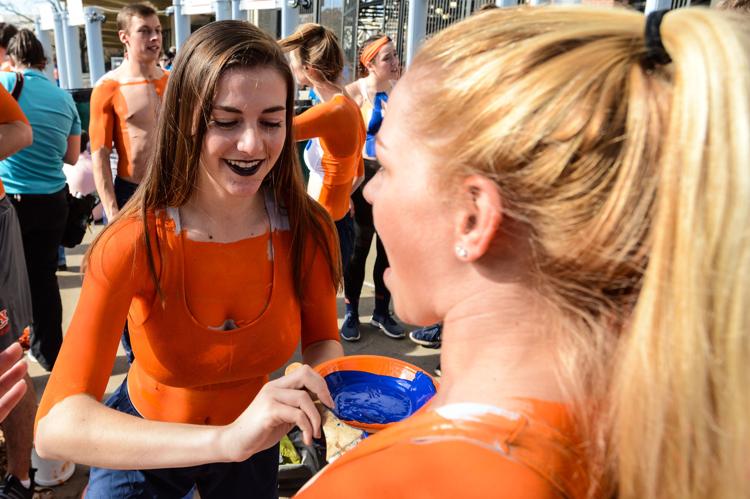 Iron Bowl 2019
Iron Bowl 2019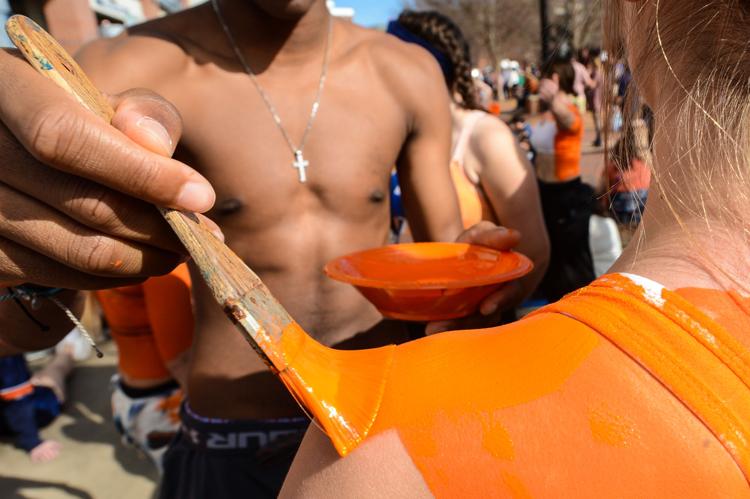 Iron Bowl 2019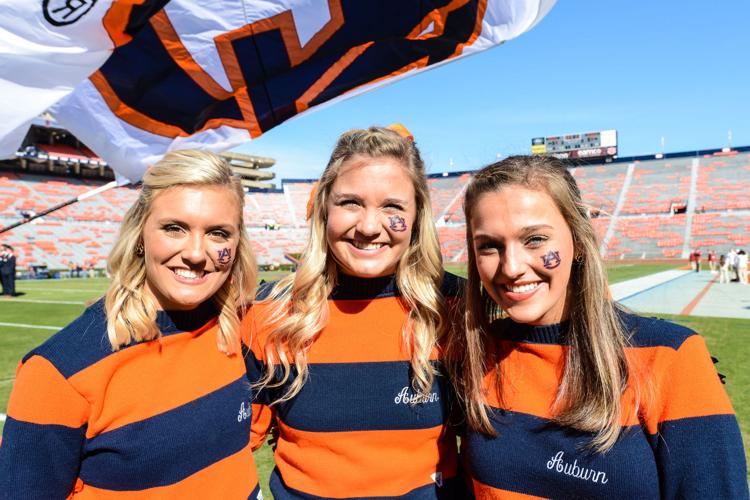 Iron Bowl 2019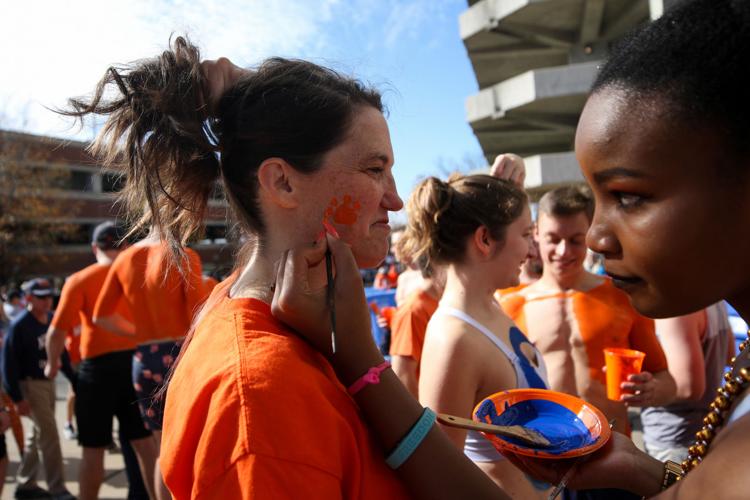 Iron Bowl 2019