Auburn High School sealed its first Region 2-7A victory of the season with a shutout over Enterprise, 44-0.
Auburn took a hefty lead in the first quarter with two touchdowns and a field goal while Enterprise remained scoreless. It started with a touchdown from Killian Massey on a 27-yard carry just four minutes into the game. Enterprise couldn't keep up and forced a punt on their first drive.
"It feels good to finally get out there and start getting used to playing on a higher level," Massey said.
This left Auburn able to increase the score with a field goal by Josh Owsley. The first quarter ended with a run up the middle by Aaron Diggs for 43 yards and a Tiger touchdown.
The second quarter slowed the pace as Tiger quarterback Patrick McGlon threw four incomplete passes on the Tigers first three drives. McGlon increased the lead completing an eight-yard pass to Ja'Zavion Ray with just 24.9 seconds left before intermission. Auburn ended the half up 24-0.
Auburn started hot again in the first four minutes of the second half with a 50-yard pass by McGlon to Ray for another touchdown, making the lead 30-0 after the extra point was blocked.
Auburn continued its last second scoring trend with a 9-yard carry by Massey as the clock hit zero and ended the third quarter. This carry gave Massey his 100th rushing yard of the night. The Tigers started the fourth quarter with a 37-0 lead.
"[The yardage] means a lot," Massey said. "There's more to come."
The last quarter was a promising as the previous three as second-string quarterback Matthew Caldwell makes a 35-yard carry touchdown to top off the Tiger victory. Auburn shut out Enterprise 44-0 and seals their first regional victory.
"Every game here is a playoff game," Tiger head coach Adam Winegarden said. "Our region is a really tough region so to start that with a win is huge for us."
This was also Winegarden's 100th career victory and he was presents with a plaque following the game.
"I've been blessed," Winegarden said. "I've been at four programs with a lot of great teams and great coaches and great players. So tonight was the 100th win of my career so that was very nice of them to [present a plaque]."
Auburn will face Lee-Montgomery at home next Friday in a regional showdown.
A - Killian Massey 27-yd carry (XP good), 8:33
A - Josh Owsley 25-yd run, 5:41
A - Aaron Diggs 43-yd run (XP good), 0:10
A - Patrick McGlon 8-yd pass (XP good), 0:24
A  - Patrick McGlon 50-yd pass, 8:44
A - Killian Massey 9-yd carry (XP good), 0:00
A - Matthew Caldwell 35-yd carry (XP good), 2:40
Auburn High vs. Enterprise high school football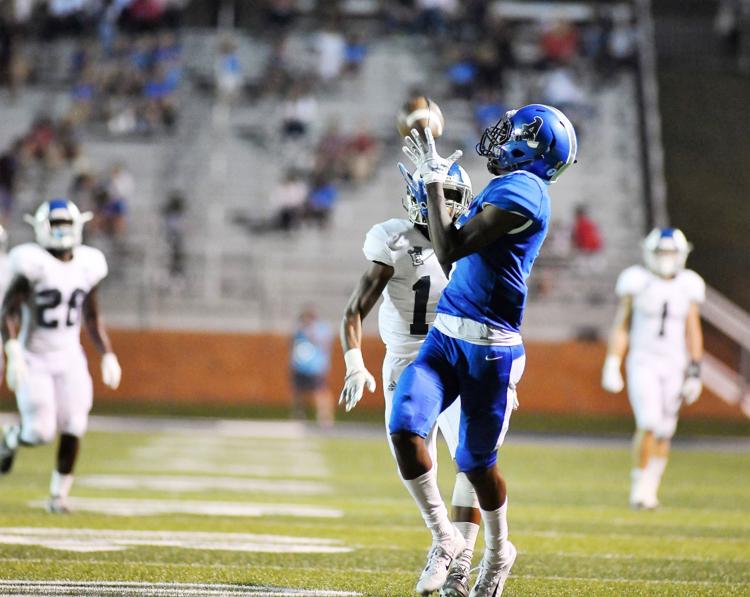 Auburn High vs. Enterprise high school football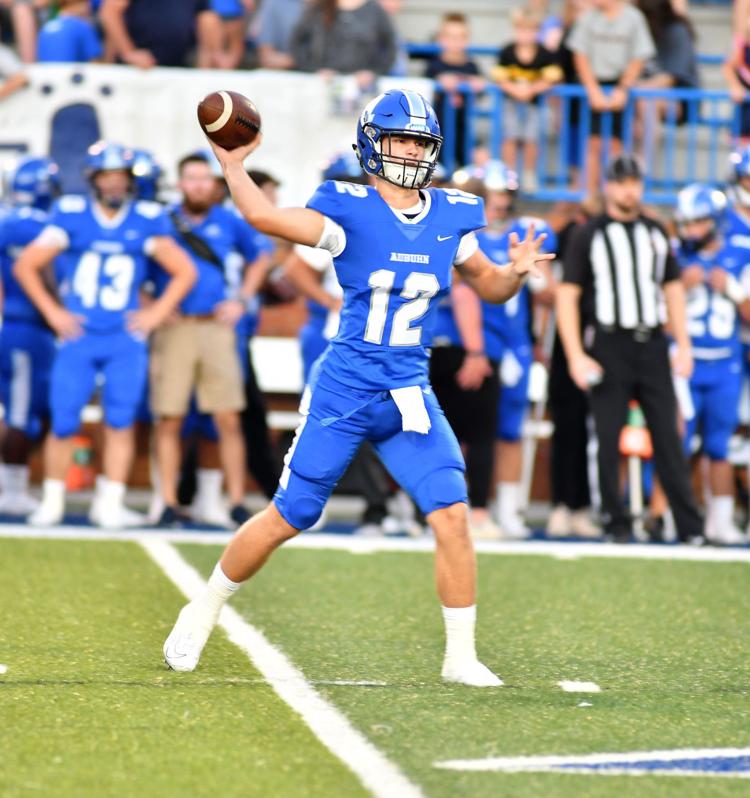 Auburn High vs. Enterprise high school football
Auburn High vs. Enterprise high school football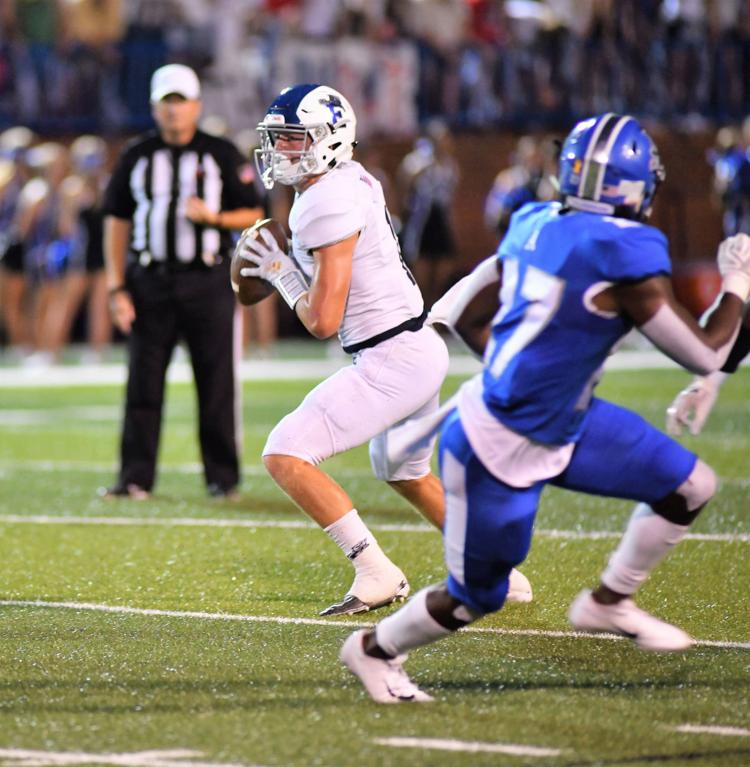 Auburn High vs. Enterprise high school football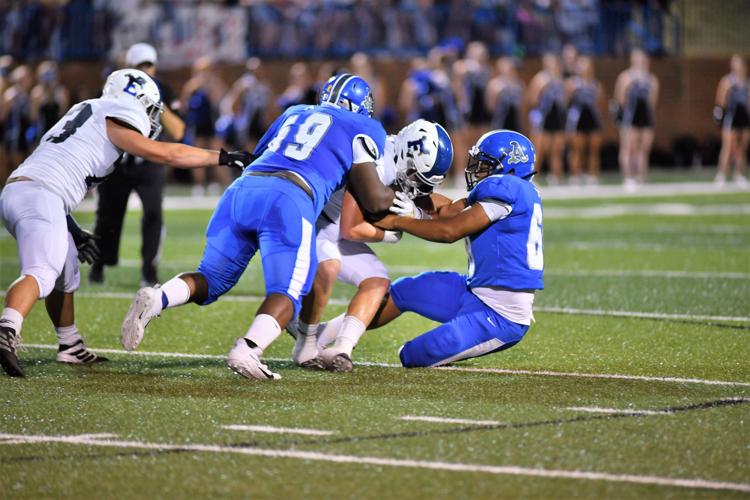 Auburn High vs. Enterprise high school football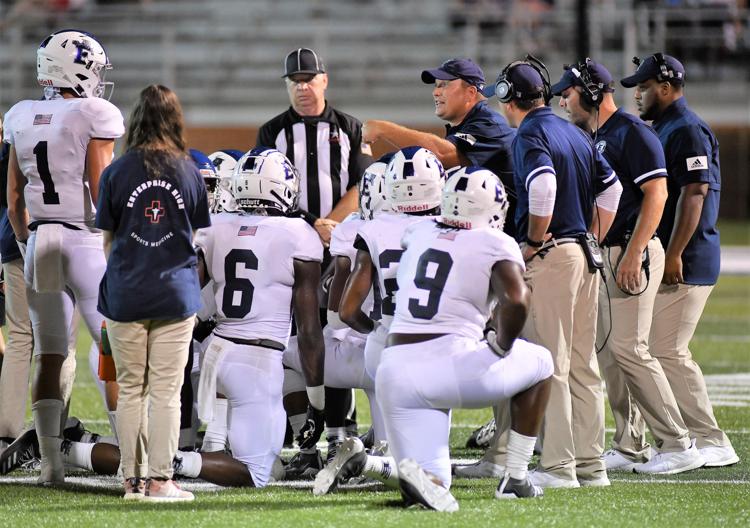 Auburn High vs. Enterprise high school football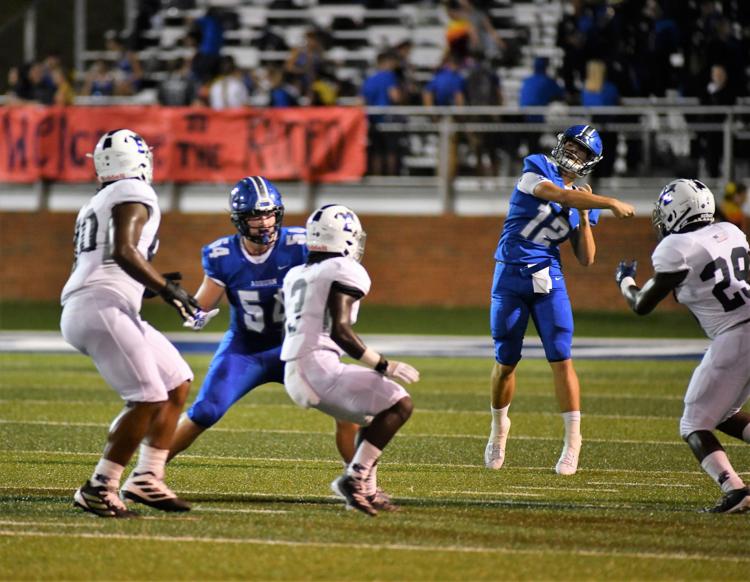 Auburn High vs. Enterprise high school football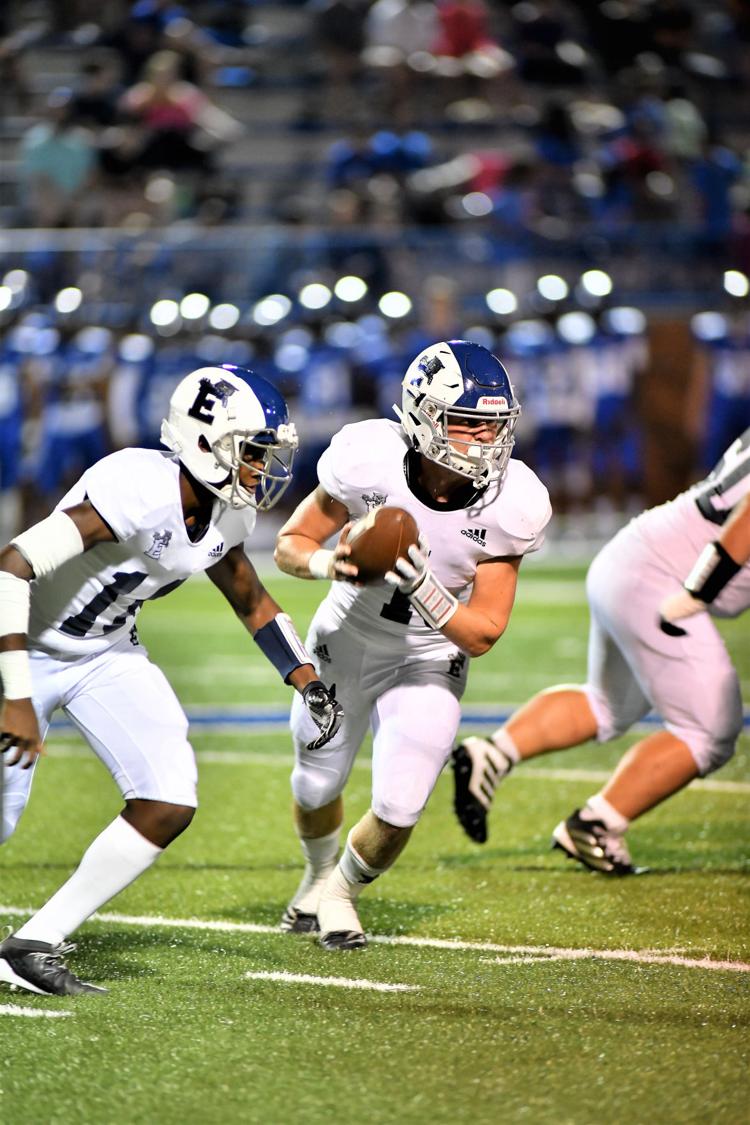 Auburn High vs. Enterprise high school football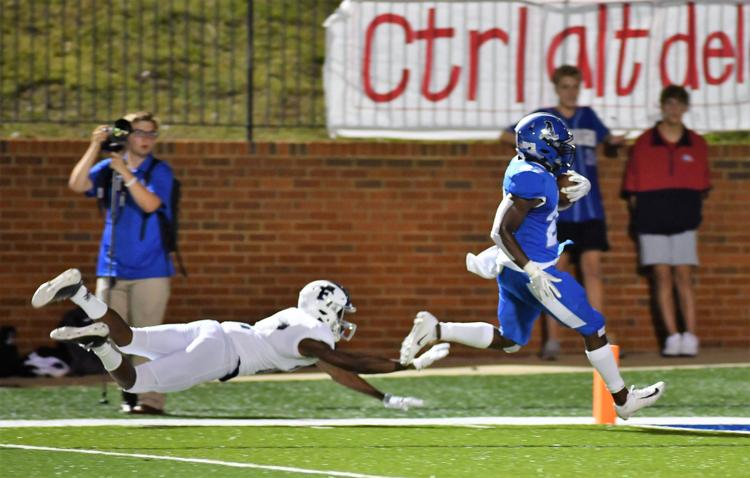 Auburn High vs. Enterprise high school football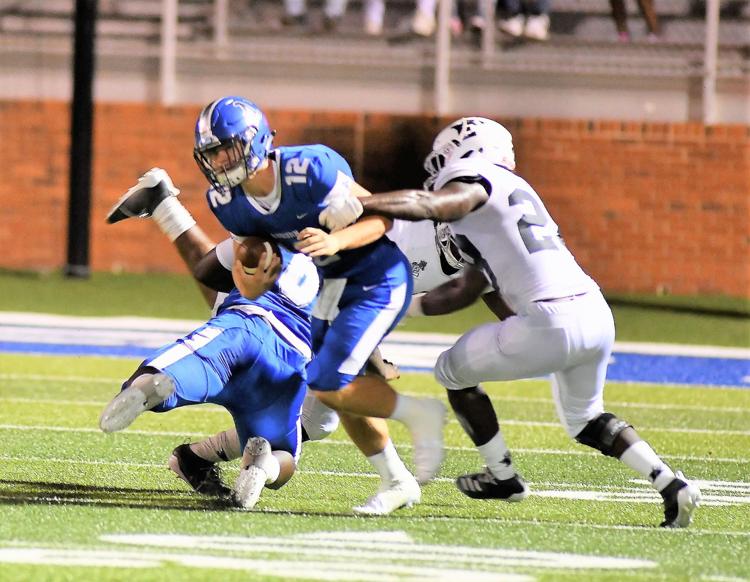 Auburn High vs. Enterprise high school football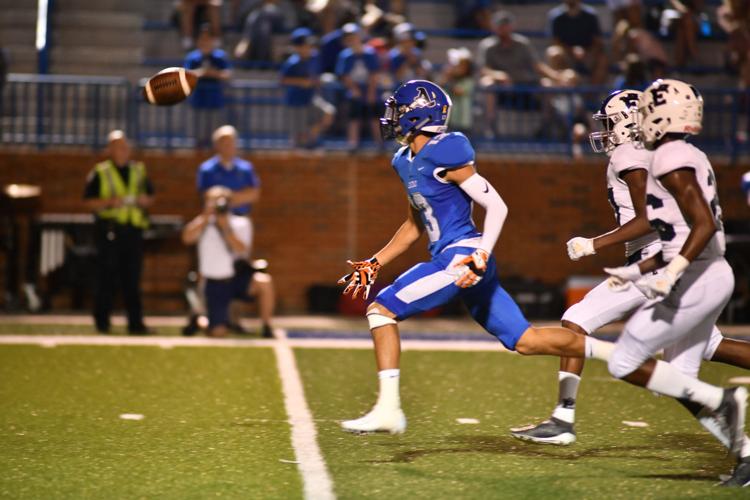 Auburn High vs. Enterprise high school football