After losing a head coach with championship experience, Central-Phenix City will hire one as his replacement.
The O-A News has learned Central will hire Pinson Valley's Patrick Nix as its new head coach at a board meeting Tuesday at 4 p.m. CT. Nix will replace Jamey DuBose, who resigned on Jan. 7 to become the head coach at Lowndes (Ga.) after six seasons at Central.
Nix, a former Auburn University quarterback and the father of Auburn rising sophomore quarterback Bo Nix, brings a wealth of coaching experience with him to Phenix City.
Nix just completed his third season at Pinson Valley and led the Indians to a 38-4 record in that time. Nix's first two seasons at the helm proved unforgettable, as the Indians — with Bo playing quarterback — went 15-0 in 2017 and 13-1 in 2018 and won Class 6A state championships in both seasons.
Prior to his arrival in Pinson Valley, Nix spent four seasons at Scottsboro. He accrued a 28-18 record there, which includes a 12-1 campaign in 2016.
Nix turned to coaching in high school after spending 16 years coaching in the collegiate ranks.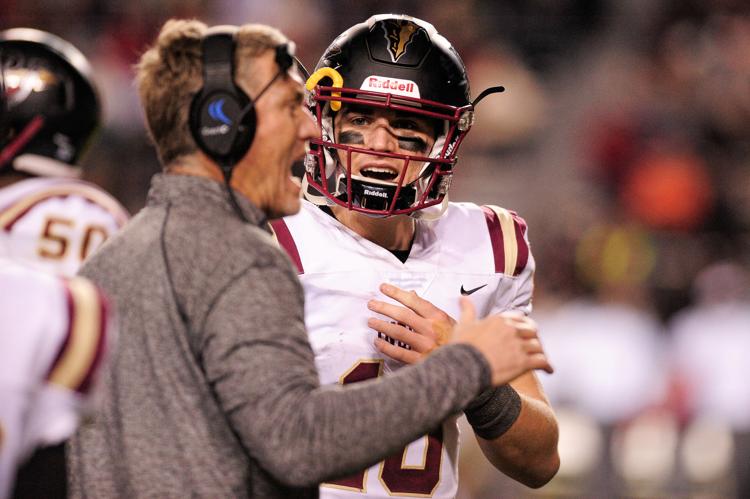 Shortly after his playing career at Auburn ended, Nix served as an assistant at Jacksonville State from 1996 to 1998. He was the head coach at Division II Henderson State for two seasons, coached wide receivers at Samford in 2001 then joined Chan Gailey's staff at Georgia Tech in 2002.
Nix coached with the Jackets for five seasons before being hired as Miami (FL)'s offensive coordinator prior to the 2007 season. He remained on staff through the 2008 season.
After one year away from coaching, Nix joined Charleston Southern's staff as a receivers coach in 2010. He stayed on with the Buccaneers for three years before leaving for Scottsboro.
A native of Attalla, Nix stepped in as Auburn's quarterback as a sophomore in 1993 following starter Stan White's injury against Alabama and helped the Tigers cap off a perfect 11-0 record. He took over the starting duties in 1994 and received the team's Pat Sullivan Award for offensive player of the year and the Cliff Hare Award as the school's student-athlete of the year during his time behind center.
Nix finished his collegiate career as the Tigers' passing efficiency leader while passing for 4,957 yards and 31 touchdowns.
Nix is the son of longtime high school coach Conrad Nix, who retired after the 2009 season with 300 career victories, two state championships and 41 seasons as a head coach. Nix is married to Krista Chapman Nix, and the couple has four children: Emma, Bo, Caleb and Sara.
Nix takes over one of the most successful Class 7A programs in recent history. Central has won 56 games over the last five seasons, has captured six consecutive region championships and played in the last two Class 7A state title games. Central won the championship in 2018 for the program's second-ever title and the first since 1993.
Nix will be introduced at Central in a press conference at 5 p.m. CT.