Auburn High's offense bounced back after a rough game last week to take down Minor 49-20 for a homecoming win.
The first quarter started slower than usual for Auburn after both teams had to settle for punts. Auburn made the most of their second drive and pulled out a touchdown from running back Aaron Diggs with a three-yard carry to get the home-town Tigers on the board.
PHOTO GALLERY: See photos from the Auburn High vs. Minor football game in a gallery at the end of this story.
Minor couldn't seem to get any traction of their own, but a few flags against Auburn lead them across the 50 and into opponent territory. This still wasn't enough for Minor as they ultimately had to punt it away again.
Auburn made moves on their first play of the drive with a double pass from quarterback Patrick McGlon to wide receiver Billy Meadows to Diggs who brought the 61-yard play into the end zone. This gave Auburn a 14-0 lead heading into the second quarter.
The crowd saw a few more punts from both teams until Minor got their shot in the end zone from a 7-yard pass from quarterback Alex Glass to wide receiver Jamari Jemison. The visiting Tigers missed the extra point, which left them trailing 14-6.
Auburn seemed to pick up the pace after that and scored on the very next drive with a huge 42-yard run from Diggs. This was Auburn's third time in the endzone in the first half and gave it a 21-6 lead which it carried into halftime.
"Aaron [Diggs] is a great player for us," head coach Adam Winegarden said. "He's been a huge part of our team on offense."
Diggs continued to lead Auburn on the first drive of the third quarter with a 58-yard touchdown run. Minor answered immediately with a 72-yard pass from Glass to Jemison for its second trip to the end zone of the night.
However, Auburn fought even harder and puts Diggs in the end zone for the fifth time.
"It's a great feeling," Diggs said. "It means a lot to help my team get a W."
Just when Minor started to gain some momentum it was stolen by Orlando Dean as he picked off the ball and ended up in the Auburn end zone to push its lead even further.
The next Auburn drive put them back in the end zone with a 28-yard carry from running back Tristian Pittman to give Auburn a 49-13 lead ending the third quarter.
"[I told the team] dwell on the things we did good because we're a growing football team," coach Winegarden said. "What you do good one time, you can do all the time. We're still playing a 48-minute game so it's like: Dwell on everything we did good tonight because you can do it for 48 minutes, not just part of the game."
The ball was given back and forth between teams and when the game seemed as if it was over Minor's cornerback Tremeil Edwards made an interception. Minor quickly turned it around and gained an 8-yard touchdown run from wide receiver Jordan Bryant. However, this wasn't enough to get back into the game.
Auburn rolled to the win with a final score of 49-20 to celebrate its homecoming game. The victorious Tigers moved their record to 4-2 overall.
"Homecoming is supposed to be a great weekend," Diggs said. "Our team practiced and worked really hard and diligently, so just to come out with a 'W' that means a lot to our team and our community."
Auburn 49, Minor 20
A - 14 7 28 0 49
M - 0 6 7 7 20
First Quarter A - Aaron Diggs carry 3-yd (XP good); 5:15
A - Aaron Diggs 61-yd reception from Billy Meadows to Diggs and Patrick McGlon to Meadows(XP good); 2:52
Second Quarter
M - Jamari Jemison 7-yd reception from Alex Glass; 2:55
A - Aaron Diggs 42-yd carry (XP good); 1:26
Third Quarter
A - Aaron Diggs 58-yd carry (XP good); 10:21
M - Jamari Jemison 72-yd reception from Alex Glass (XP good); 7:07
A- Aaron Diggs 3-yd carry (XP good); 6:21
A - Orlando Dean interception (XP good); 6:21
A - Tristian Pittman 28-yd carry (XP good); 2:10
Fourth Quarter
M - Jordan Bryant 8-yd carry (XP good); 1:41
Auburn High vs. Minor high school football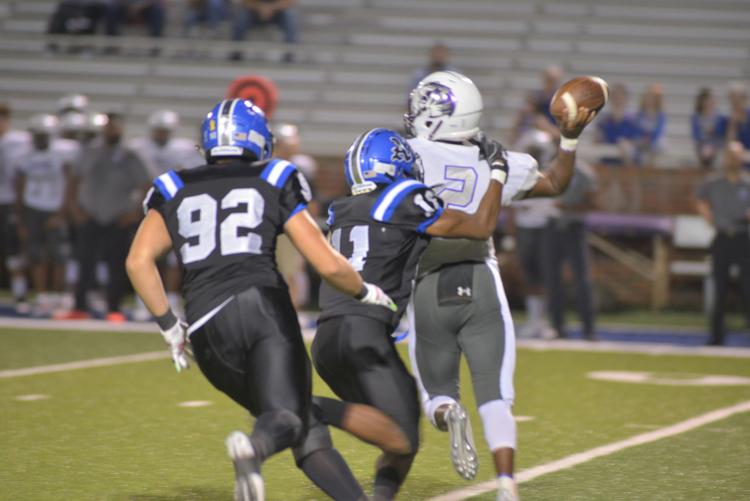 Auburn High vs. Minor high school football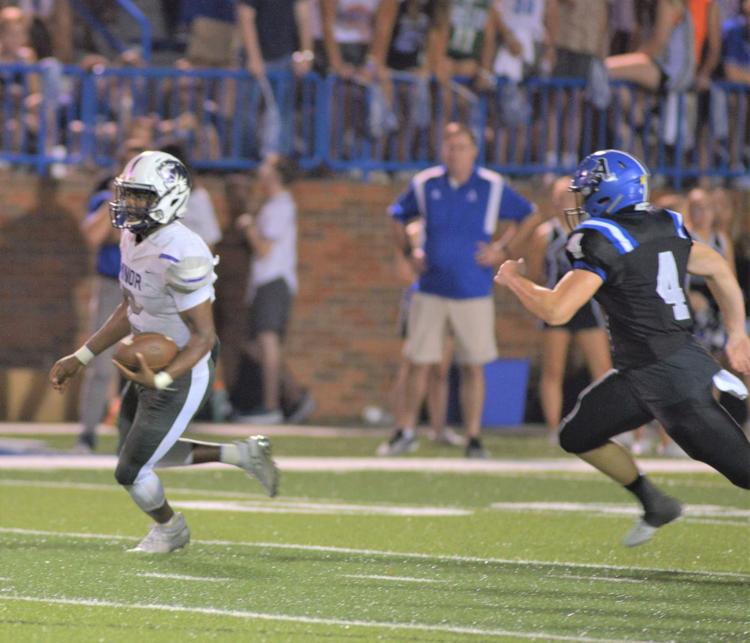 Auburn High vs. Minor high school football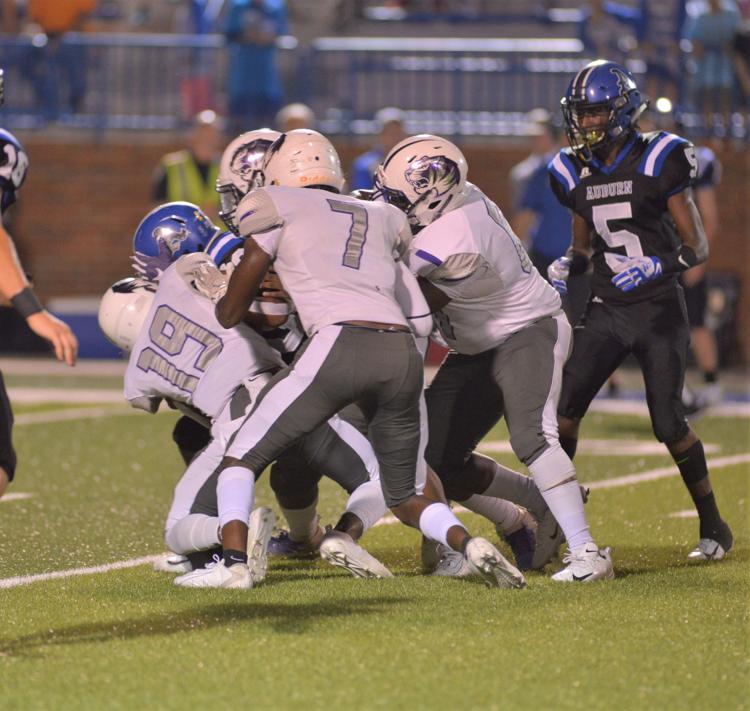 Auburn High vs. Minor high school football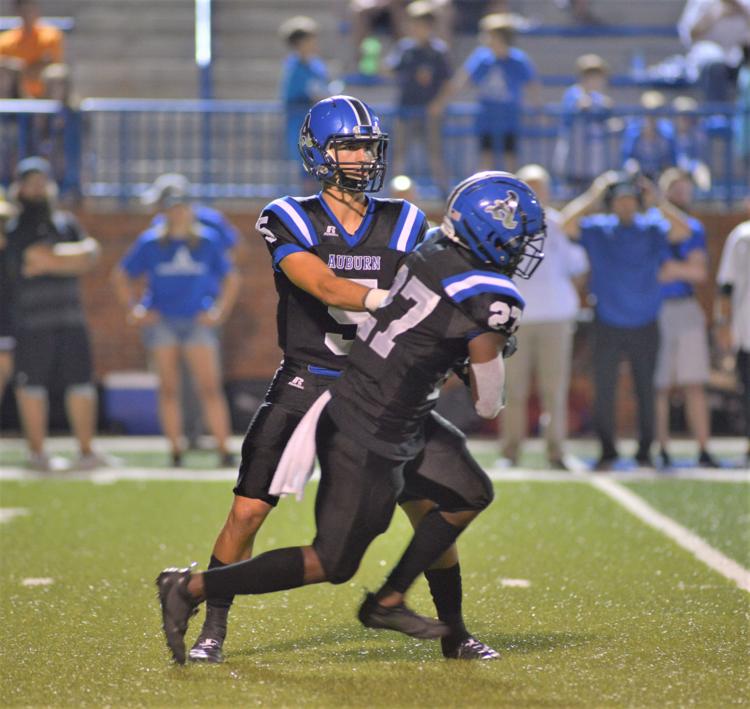 Auburn High vs. Minor high school football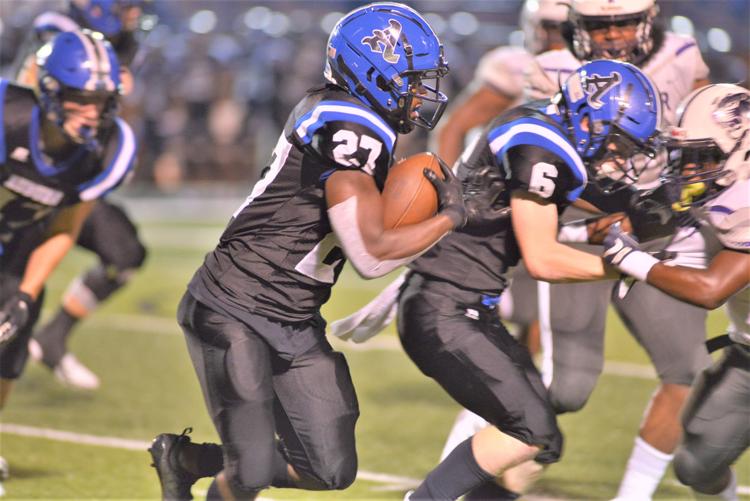 Auburn High vs. Minor high school football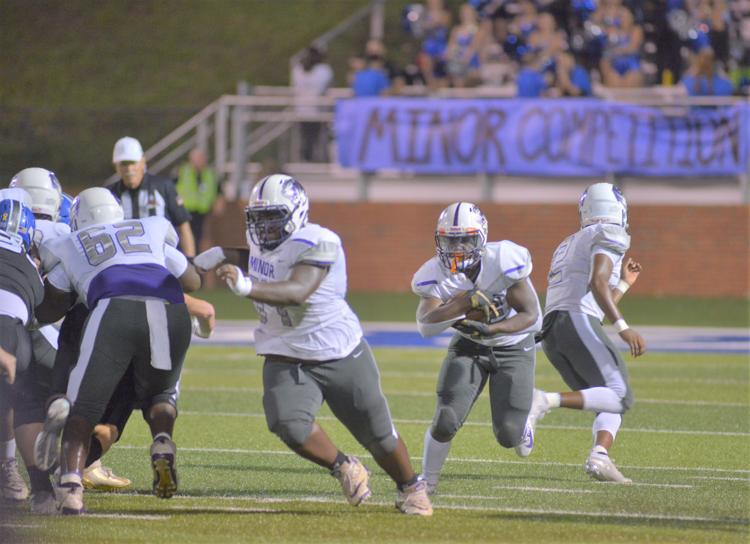 Auburn High vs. Minor high school football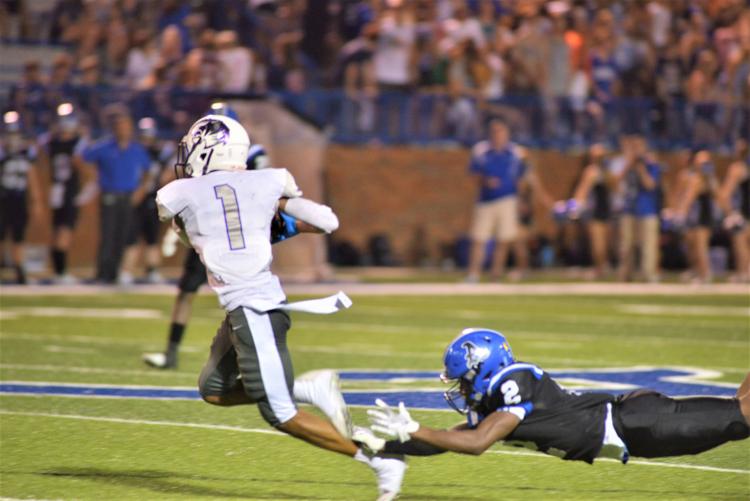 Auburn High vs. Minor high school football
Auburn High vs. Minor high school football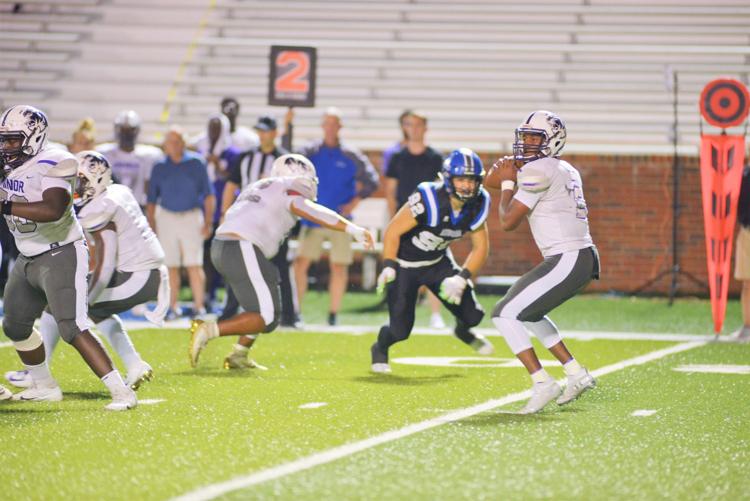 Auburn High vs. Minor high school football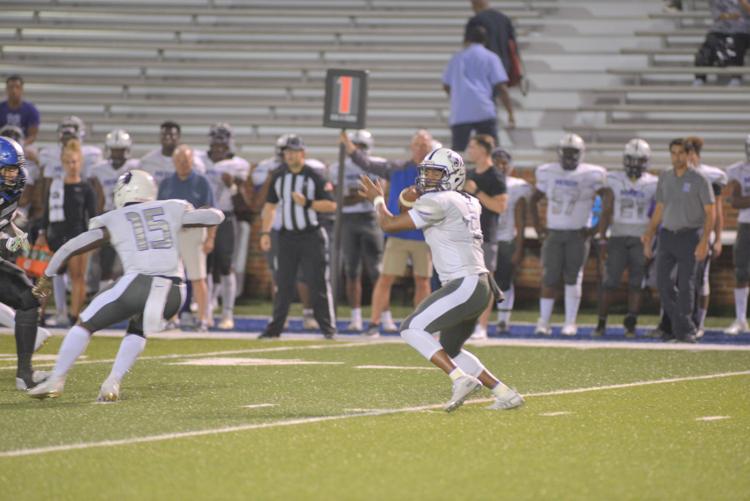 Auburn High vs. Minor high school football