MONTGOMERY — The Glenwood Gators found themselves in a deadlock with the Brookwood Warriors early on in the final game of Saturday's SECIS Kickoff Classic. Three plays by the Gators in the second quarter changed that outlook completely.
Thanks to a safety, Bryce Newman's touchdown pass to Mason Hurd on the next play and a fumble recovery on Brookwood's first play of scrimmage after that, the Gators quickly took the game over to lead 16-0 after being tied 0-0. Glenwood (1-0) didn't let up at that point either, piling on with Kye Robichaux's touchdown run followed shortly thereafter by Jackson Griner's 52-yard touchdown run on a fake punt.
The Gators added one more score for good measure before halftime to set the stage for a 51-0 blowout victory. The win marks Glenwood's first season-opening victory since 2016 and its first shutout since October 2017.
"We talk about turnovers and we practice turnovers. I was harping on it," Glenwood head coach Jason Gibson said. "I thought we played well on special teams now. I thought this was the best special teams we've had as a team since I've been here. They really put an effort on special teams, and I thought it showed tonight.
Glenwood and Brookwood (0-1) looked well-matched in the game's early goings, as mistakes on both sides and missed opportunities set the table for a tight season opener. That all changed after the Warriors took over on their own 1-yard line after the Gators were stopped on 4th-and-goal to leave the game scoreless.
The Gators' defenders timed Brookwood's snap perfectly, which led to a tackle in the end zone for Glenwood's first points of 2019.
The Gators held a 2-0 lead with 11:13 to go before halftime, but the score didn't stay that way long. Newman hit Hurd on a screen pass following the safety, and Hurd carefully weaved his way through Warriors' defenders to find the end zone for a 36-yard touchdown reception.
Newman handled his first start for the Gators well, completing 10 passes on 20 attempts for 135 yards and three touchdowns.
"It felt good," Newman said. "I was a little nervous. I fumbled the first play, but I just had to get that one play over with. After that, I kind of got grooved in. It was good."
Things went from bad to worse for the Warriors on the next possession, as the Gators hopped on a loose football to give the ball back to Glenwood. Robichaux took over on Glenwood's ensuing possession, breaking a 22-yard run to the Brookwood 4-yard line before hitting the end zone on his next carry.
Robichaux ended the night with 11 carries for 107 yards and one rushing touchdown as well as a receiving touchdown.
Robichaux said the players could tell all the momentum was on their side starting with the safety. From there, it was about making the most of the moment.
"It was just a team effort. Once everyone else gets going and everybody's on the same page, we can really get it rolling," Robichaux said. "We struggled at first, but I think it was just first-game jitters. Once we talked it over, everybody got on the same page. We just adjusted to it, and that was it."
Glenwood's next offensive possession stalled out after six plays, but at that point Griner took over. Griner lined up at punter, caught the snap then bolted to his right as Gators' blockers lined up in front of him. One timely change of direction later, the Gators had seven more points.
Glenwood added its final points of the first half following another unsuccessful Brookwood drive that was compounded by a penalty on the punt, positioning Glenwood 26 yards from the goal line. The Gators worked way down the short field in a manner of just over two minutes and scored when Newman rolled out and hit Krebs for the touchdown.
A touchdown pass from Newman to Robichaux and a rushing touchdown from Austin Ondrusek in the third quarter only extended the Gators' dominance and set up a running-clock situation. By the time Darryl Monn reached the end zone on a 19-yard run in the fourth, the only thing left to do was let the final seconds run off the clock.
Gibson was pleased with his team's efforts but added there is still plenty to clean up after the victory. He stopped short of calling the win a statement and instead pointed to next week's matchup with two-time defending Class AAA state champion Monroe Academy as the real chance to stand out.
"There's no statement here. We expect to play well," Gibson said. "If we can win next week, then that's a statement."
G — Bryce Newman 36-yd pass to Mason Hurd (XP good), 10:47
G — Kye Robichaux 4-yd run (XP good), 9:26
G — Jackson Griner 52-yd run (XP good), 6:17
G — Newman 6-yd pass to Cody Krebs (XP good), 2:29
G — Newman 41-yd pass to Robichaux (XP good), 9:36
G — Austin Ondrusek 23-yd run (XP good), 2:15
G — Darryl Monn 19-yd run (XP good), 11:07
PHOTOS: Glenwood football vs. Brookwood (Ga.) in Montgomery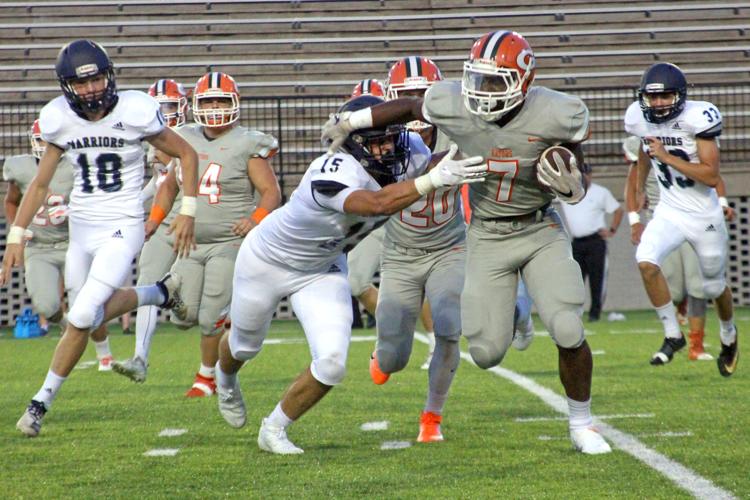 PHOTOS: Glenwood football vs. Brookwood (Ga.) in Montgomery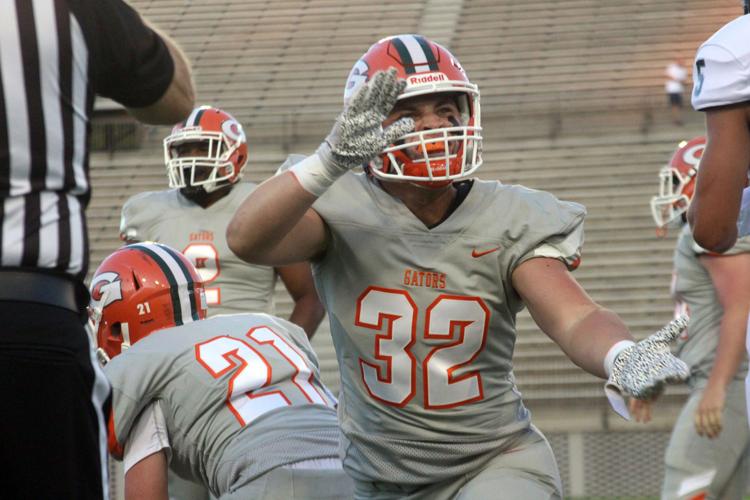 PHOTOS: Glenwood football vs. Brookwood (Ga.) in Montgomery
PHOTOS: Glenwood football vs. Brookwood (Ga.) in Montgomery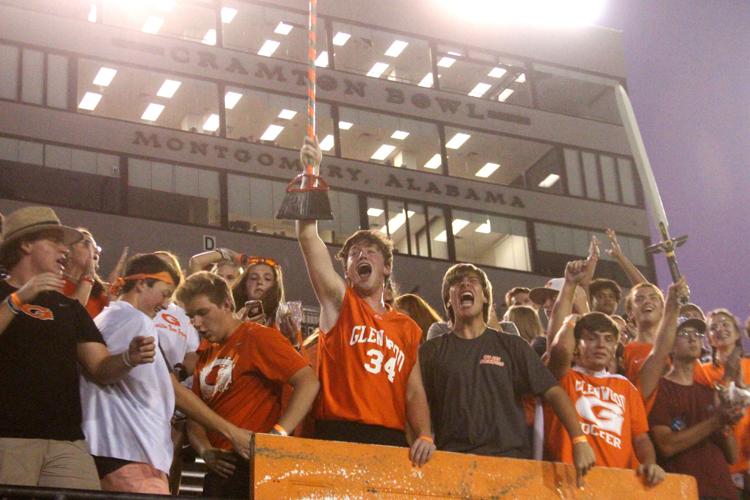 PHOTOS: Glenwood football vs. Brookwood (Ga.) in Montgomery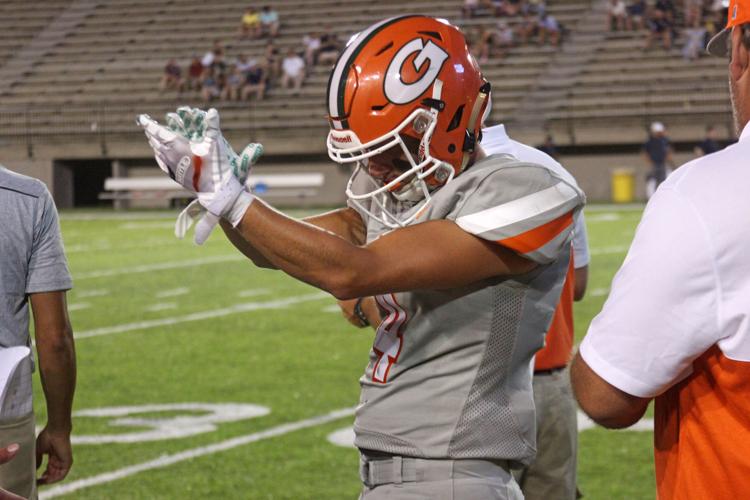 PHOTOS: Glenwood football vs. Brookwood (Ga.) in Montgomery
PHOTOS: Glenwood football vs. Brookwood (Ga.) in Montgomery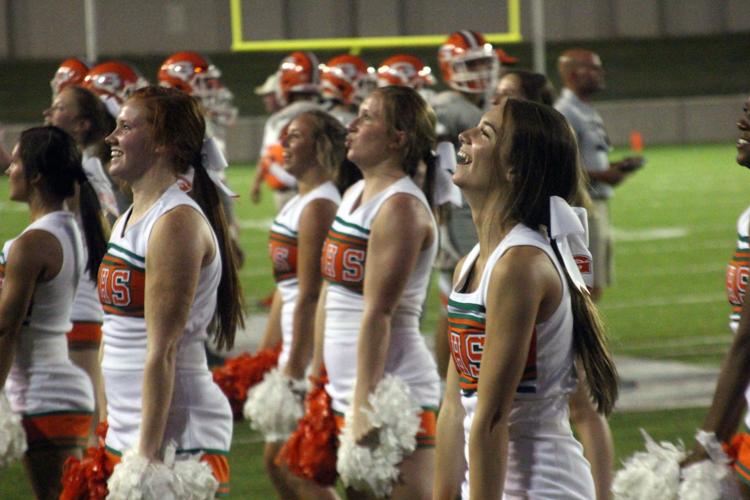 PHOTOS: Glenwood football vs. Brookwood (Ga.) in Montgomery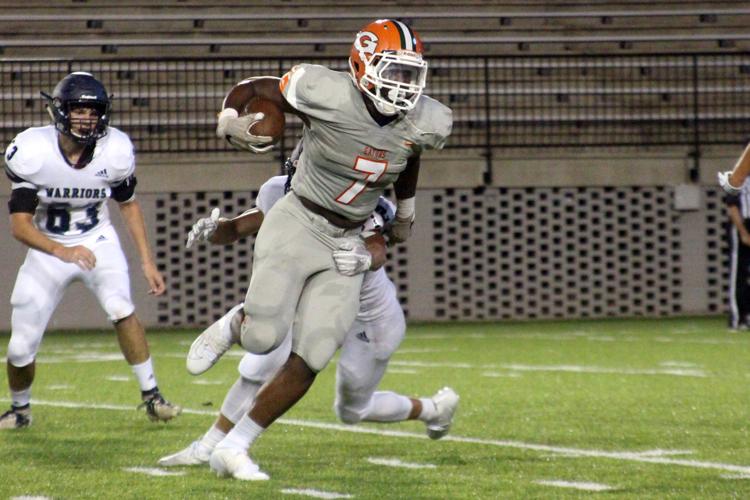 PHOTOS: Glenwood football vs. Brookwood (Ga.) in Montgomery
PHOTOS: Glenwood football vs. Brookwood (Ga.) in Montgomery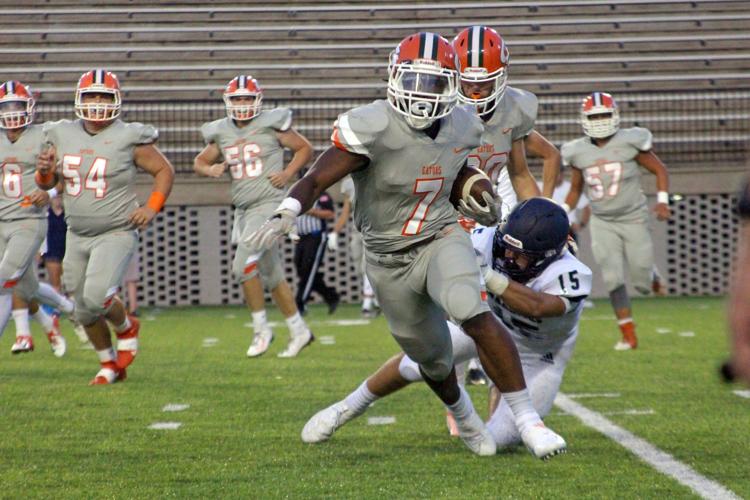 PHOTOS: Glenwood football vs. Brookwood (Ga.) in Montgomery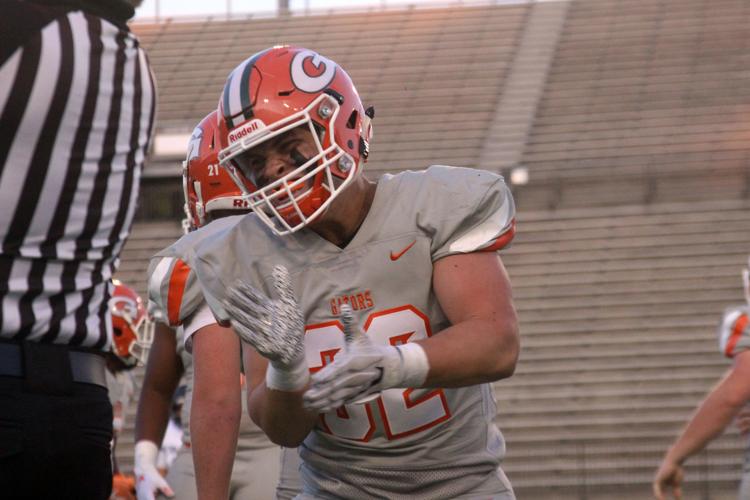 PHOTOS: Glenwood football vs. Brookwood (Ga.) in Montgomery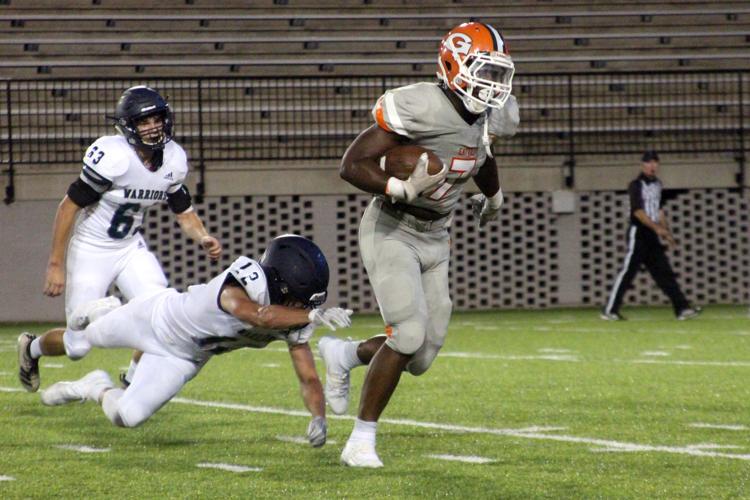 PHOTOS: Glenwood football vs. Brookwood (Ga.) in Montgomery