L.C. Cole doesn't think his kids really knew.
He doesn't figure his players really realized what a winding road he had taken to becoming Loachapoka's new head football coach, and where all he has been in his coaching career — at least not until earlier this summer, when a few of them visited his house.
After a day at a 7-on-7 tournament, Cole says some of his players came over to visit his home, and go for a swim in his pool, and that's when they stepped into one of the rooms inside, where he keeps all the helmets representing all the places he's been, and all the memories he's brought along — and all his championship rings.
"I think it started to soak into them a little bit," Cole shrugged with a smile.
Cole was speaking at a recent media event in the area last Wednesday, just a few weeks after suddenly being named Loachapoka's next head coach.
It was through unfortunate circumstances that Cole, and all his qualifications, were thrust into that spot. Former Loachapoka head coach Antonio Richards stepped away from the program this summer with health issues. Cole, who once coached Richards at Alabama State in the early 2000's, took up the call to take over in his place.
Cole played at Nebraska in the late 1970's, before beginning a long coaching career that took him through Kansas State, Wisconsin and Cincinnati among others as an assistant, then to Tennessee State, Alabama State and later Stillman College as a head coach.
He recently coached as a defensive coordinator at Central-Phenix City in 2014, then served as a head coach at Fairfield High School, which he led to the Class 5A playoffs before departing in 2017 to join Richards at Loachapoka.
"He's doing fine," Cole said, offering an update on Richards. "He had a little, mild stroke, and he's still trying to overcome that.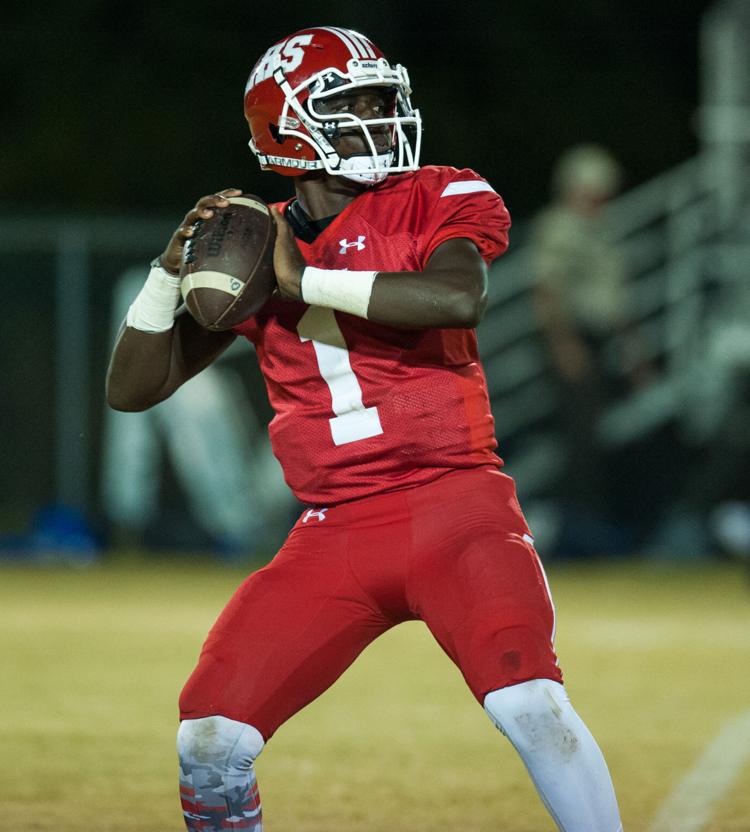 "He was almost kind of like my son. We were that close. … He did a lot of things for me when I was at Alabama State and I felt loyal to him to come down and help him with the program. Unfortunately, things happen in life, and that happened to him."
With Richards in mind, the Indians are charging on.
Loachapoka started 2-0 in Class 1A Region 3 play last season, but a narrow 24-21 loss to Notasulga and a slim 43-41 defeat to Highland Home kept the Indians from the playoffs.
"I think we're approaching the season with a good attitude," Indians quarterback and defensive back Aaron Frazier said. "By us going through many changes with the coaches, we've experienced a lot of things.
"I think that Coach Cole is working us pretty hard. And we can go from there."
Cole said it'd be hard for him to predict where his current group ends up this season, given the sudden changes made this summer, and the program's numbers. He said he has between 14 to 18 players participating in summer workouts, and expects to have 24 to 26 kids suiting up in the fall.
But, Cole said the players he has are invested.
"We just work hard every day in the weight room," Indians guard and linebacker Juan Redden said. "We give it our all, and we just listen to what Coach Cole has to say and just do it his way.
"We just want to do the best that we can with what we've got, and work hard," he added.
A lot of it is new, and it hasn't all been easy given the circumstances, but Cole assured the Indians would turn heads this season.
"I've been around," Cole said. "I know how to get it turned around. I'm not going to panic or anything like that. I'm going to get the job done, and that's all I'm going to tell you.
"You just better watch those Indians, now," he cautioned. "We may not have it all, but we're going to have it right here in our heart," he said, patting his chest.