Trikweze Bridges will forever be a part of Alabama high school football history.
The Lanett senior tied for the AHSAA career interception record with 36 career picks this season. On Wednesday he officially declared that he is taking those ballhawking talents to the west coast after signing his National Letter of Intent with Oregon.
"It just feels good to be here, it's a blessing," Bridges said at his signing day ceremony at Lanett High School. "I've been working hard every day and every night, I had times that I gave up, but I had family and everybody here to keep pushing me to keep playing."
Bridges is a four-star prospect according to Rivals and a consensus three-star prospect according to 247Sports' composite rankings. The 6-foot-3, 175-pound safety held over 20 Division I offers from across the country before committing to the Ducks in July.
"I feel like Oregon is like Lanett, it's a family up there," Bridges said of his commitment to Oregon. "The coaches, the players, the environment, it's just phenomenal. When I'm up there, I just see the people as siblings, like the players are my brothers and some of the coaches I call 'uncle.' I just love everything up there."
Among those offers were a litany of SEC schools — Tennessee, Ole Miss, Mississippi State, LSU, Kentucky, Georgia, Florida and Alabama — as well as notable others that included Florida State, Ohio State, Oklahoma, Penn State and Louisville.
"I tell people all the time that you're based on your actions, not your words. Trikweze solidified that with me as a freshman when he came in and started playing with us," Lanett head coach Clifford Story said. "Frail and very small, but he was so eager to be successful. He put in the extra time, the extra work in the weight room that he needed to do."
As a senior, Bridges helped the Panthers to a 10-2 record in 2018 with a defense that allowed only 9.3 points per game. Through the year he recorded nine interceptions to go along with 89 total tackles (58 solo), four tackles for loss, three fumble recoveries and eight forced fumbles.
In addition to his defensive prowess, Bridges stepped up as a receiver for an offense that averaged 36.4 points. Bridges caught 37 passes for 679 yards and 14 touchdowns.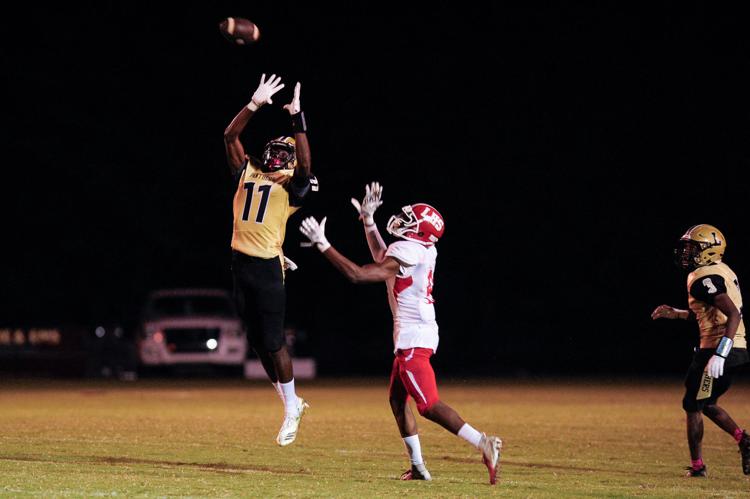 Prior to this season, Bridges was a first-team all-state defensive back selection by the Alabama Sports Writer's Association as a sophomore and junior. He was also an Alabama all-star selection for the Mississippi vs. Alabama All-Star game.
As a junior, Bridges had over 850 receiving yards and nine touchdowns in helping lead the Panthers to their first state championship in program history. He also had over 100 tackles, nine interceptions, 17 pass breakups, five forced fumbles and two touchdown returns on turnovers last year. As a sophomore, he grabbed 11 interceptions to go along with 90 tackles (59 solo).