The following is the Opelika-Auburn News 2019 All-Area Defensive Team for large schools (AHSAA Classes 7A-5A).
Nominations were submitted by coaches and the staff of the Opelika-Auburn News.

DEFENSIVE BACKS
FIRST TEAM
Mike Harris, Sr., Central-Phenix City
>> The Arkansas commit was a menace on the backside of the Red Devils' defense, recording 76 total tackles with two interceptions. Harris also forced one fumble and recovered another as part of a Central defense that gave only gave up 14.1 points per game.
Omari Porter, Sr., Auburn High
>> Porter proved himself to be one of the most dangerous secondary players in the area this fall, recording 21 solo tackles and intercepting two passes in his senior season. The Stanford signee was a key player on an Auburn squad that reached the Class 7A state semifinals.
Tori Roberts, Jr., Opelika
>> Roberts found a way to make play after play as part of Opelika's stout defense. The junior recorded 46 solo tackles and was one of the area's best ballhawks with six interceptions to his credit.
Jaylen Stinson, Sr., Opelika
>> Whenever the Opelika Bulldogs desperately needed a play on defense, Stinson was often the one who delivered. The Duke signee recorded 67 solo tackles with one sack and one interception, and he also fielded kicks and punts and served as the Bulldogs' punter.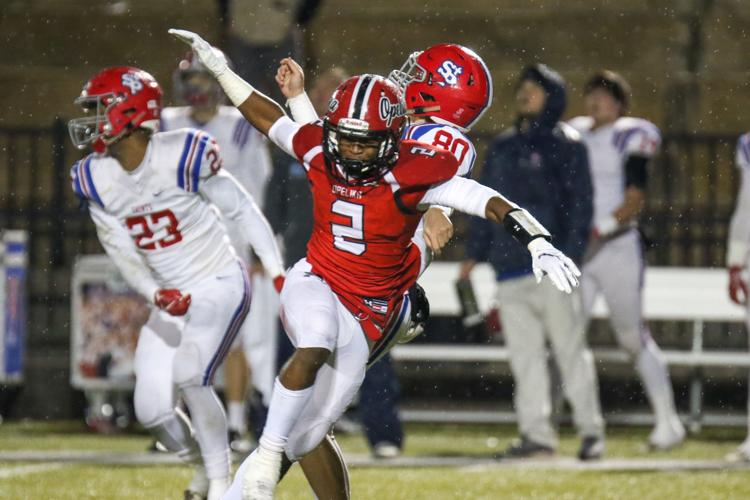 SECOND TEAM
Chase Alexander, Sr., Central-Phenix City
>> Alexander was one of several Central defenders this fall who welcomed the challenge of stepping up and making a name for themselves. Alexander ended the year with 68 total tackles, 10 tackles for loss, one sack and two interceptions.
Quay Nelms, Jr., Auburn High
>> Nelms did his part for a Tigers' defense that stood tall week after week and helped the team win nine games. He ended his junior campaign with 33 solo tackles and six interceptions, one of which he returned for a touchdown.
Noah Warren, Jr., Auburn High
>> Warren was a man on a mission every time he stepped back at safety for Auburn. Warren finished the year with 68 solo tackles — second on the team — in addition to two tackles for loss and two interceptions.
Ladarius Webb Jr., Jr., Beauregard
>> The son of former NFL defensive back Ladarius Webb, Webb Jr. proved this fall that the apple didn't fall far from the tree. The junior did his part on the Beauregard defense, recording 51 total tackles and three interceptions in 10 games.

LINEBACKERS

FIRST TEAM
>> Dunn was a key part of a Valley squad that led a program resurgence in 2019. When the season was said and done, Dunn had 87 tackles for a Rams' squad that won its region for the first time since 2011.
Jordan Jones, Jr., Smiths Station
>> Jones picked up scholarship offers from Troy and UAB last summer, and he proved in the months that followed he has the makings of a Division I player. Jones was one of Smiths Station's most reliable players in 2019, and he ended the year with 98 tackles and two sacks.
Trent Jones, Jr., Beauregard
>> Most opposing offenses chose to run away from Jones this season, but that didn't prevent the junior from making a mark. Jones recorded 114 tackles, nine tackles and six sacks for the Hornets this fall.
P.J. Ramsey, Sr., Central-Phenix City
>> Ramsey caused problems for more than one of Central's opponents, and his role on defense was crucial in the Red Devils' return to the state title game. The Air Force signee had 105 tackles, seven tackles for loss, two sacks and two interceptions for the 12-win Red Devils.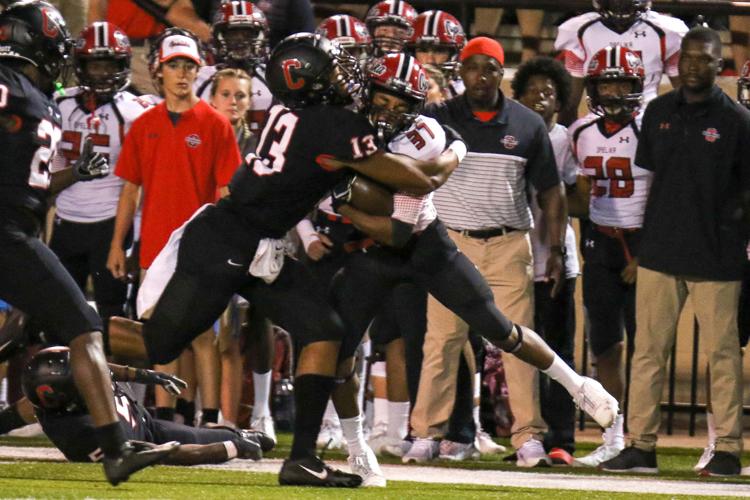 Will Sorrells, Sr., Auburn High
>> Sorrells stepped up as a first-time starter for the Tigers and quickly became someone the team could rely on in the second level. At year's end, Sorrells had 84 solo tackles, 16 tackles for loss and seven sacks for an Auburn defense that only gave up 15.3 points per game.
SECOND TEAM
Orlando Dean, Sr., Auburn High
>> Dean stepped in as another one of Auburn's first-year starters but quickly established himself as a player who would get better as the season went on. By the year's end, Dean had 36 solo tackles, eight tackles for loss and seven sacks.
Zane Faulk, Sr., Smiths Station
>> Faulk is well known for his play on the diamond, but he proved this fall he's a fully capable football player, too. The Wallace-Dothan baseball signee piled up 73 total tackles, 14 tackles and one fumble return touchdown for the Panthers.
>> Linson was never far away from the ball this fall, and his final numbers prove that to be true. He ended his junior campaign with 76 tackles and one interception.
Taylor Love, So., Opelika
>> Love might only be a 10th-grader, but he played with the poise and skill of a much older player. Love made big tackle after big tackle for the Bulldogs this season and walked away with 70 solo tackles and eight tackles for loss.
Ryan Valencia, Jr., Valley
>> Valencia worked alongside Linson as two key pieces on a Valley defense that helped the team turn the dream of winning the region a reality. Like Linson, he ended the year with 76 tackles and one interception.
DEFENSIVE LINE

FIRST TEAM
Jaden Hamlin, Sr., Valley
>> Hamlin was a disruptor up front for Valley and was a key player on both sides of the ball for the Rams in 2019. Defensively, he racked up tackles one after the other and ended the season with a team-high 91 tackles and one interception.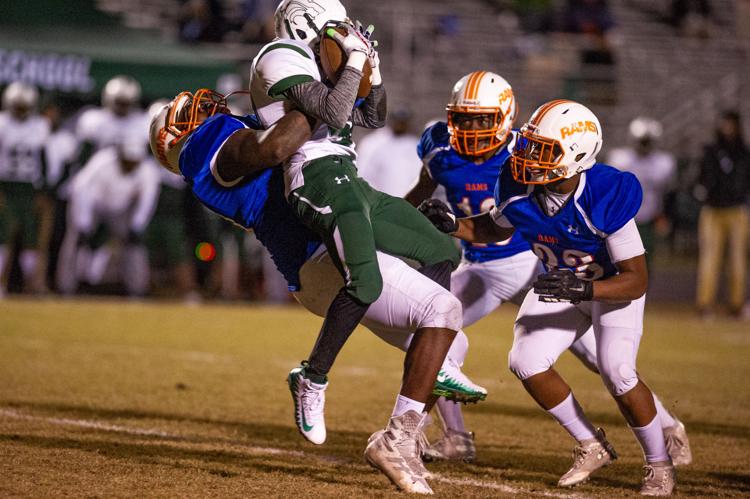 Miles Magee, Sr., Opelika
>> When the Bulldogs needed someone to get after the quarterback, Magee was usually the one who answered the call. Magee ended his final year as a Bulldog with 62 solo tackles, 11 tackles for loss, seven sacks, six quarterback hurries and three fumble recoveries.
BJ Randolph, Sr., Central-Phenix City
>> Randolph was a player Central could count on to cause havoc up front during the fall, and his efforts helped the Red Devils' defense continue their recent trend of stellar play. He registered 59 total tackles in addition to 12.5 tackles for loss and five sacks in 2019.
Cade Rickerson, Sr., Auburn High
>> Rickerson would not be denied this fall, and his pressure left many a quarterback flustered on a Friday night. By season's end, Rickerson had 35 solo tackles, 18 tackles for loss and a team-high nine sacks for the Tigers.

SECOND TEAM
Will Blocker, Sr., Tallassee
>> Blocker played both ways for the Tigers this fall, but it was his efforts on defense that truly stood out. Blocker caused trouble on defense again and again, ending the year with 57 total tackles, eight sacks, two forced fumbles, one fumble recovery and one blocked punt.
Lee Gregg, Jr., Auburn High
>> Gregg might have another year with the Tigers, but he proved he was one of the team's best defenders in 2019. Gregg was often double-teamed during his junior campaign, but he still recorded 28 solo tackles, 10 tackles for loss and four sacks.
Eston Harris, So., Beauregard
>> Harris was just a sophomore, but there's no hiding the fact he's one of the most promising defenders in the area. In his first season starting on the line, he had 75 total tackles, eight tackles for loss and three sacks.
Cameron Reese, Jr., Auburn High
>> Reese is just one of several Auburn underclassmen who showed how bright their futures are during the 2019 season. Reese was hard to slow down this season, and he ended the year with 33 solo tackles, 11 tackles for loss and six sacks.
ATHLETE

FIRST TEAM
Tavarious Griffin, Sr., Tallassee
>> The player everyone knows as "Truck" made an impact in just about every way imaginable for the Tigers this season. He had 85 tackles on defense, took 85 carries for 565 yards and eight touchdowns on offense and also caught seven passes for 157 yards and two scores.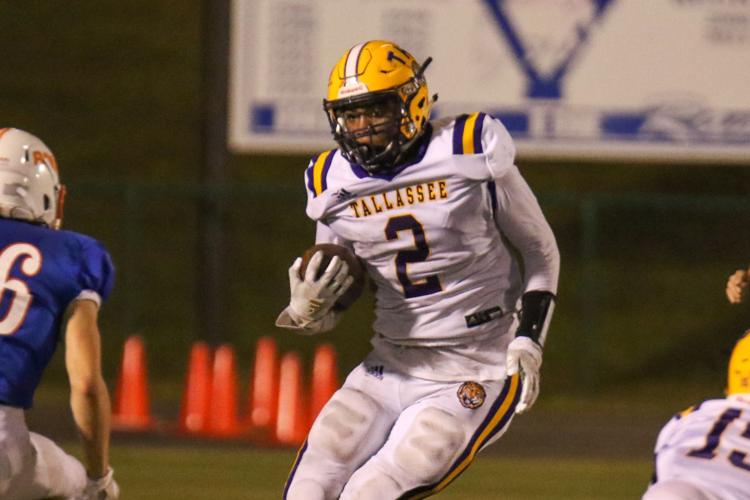 SECOND TEAM
>> McCoy was all over the field defensively for the Bulldogs in a season that saw Opelika reach the state semifinals. Once the season came to a close, McCoy had 69 solo tackles and one tackle for loss to his credit.

PUNTER
Matthew Rhodes, Jr., Auburn High
>> When the Tigers needed to pin someone back, Rhodes hit the field and made it happen more often than not. Rhodes averaged 41 yards per punt to set the Tigers' defense up well to get yet another stop.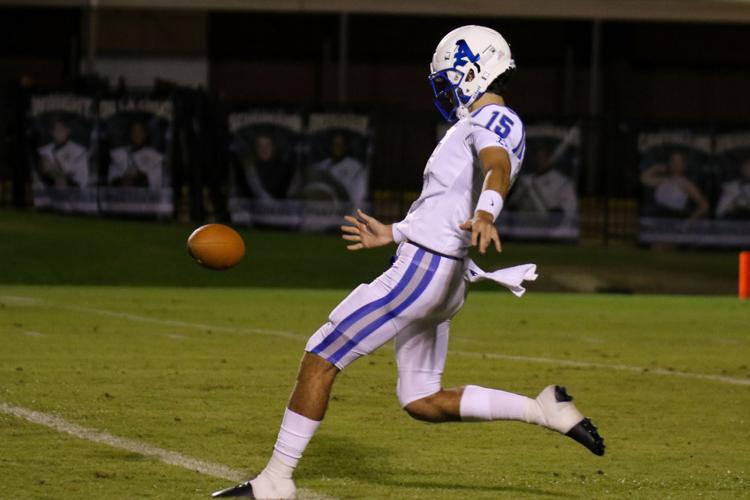 SECOND TEAM
Cason Blackmon, Sr., Beauregard
>> Blackmon made the most of his lone season playing with the Hornets and balanced punting duties with being the team's starting quarterback. Blackmon averaged 37 yards per punt to do his part in helping the Hornets each Friday night.
HONORABLE MENTION: Nate Carpenter, Central-Phenix City; Reggie Jackson, Central-Phenix City; Kris Epperson, Opelika; Kani Kellum, Opelika; Jakai Stephens, Opelika; Malek Harris, Smiths Station; TJ Morgan, Smiths Station; Edward Payne, Smiths Station; Eng'Tavius Briskey-Chappell, Tallassee; Napoleon Foster-Reed, Tallassee
2019 All-Area Large School Defense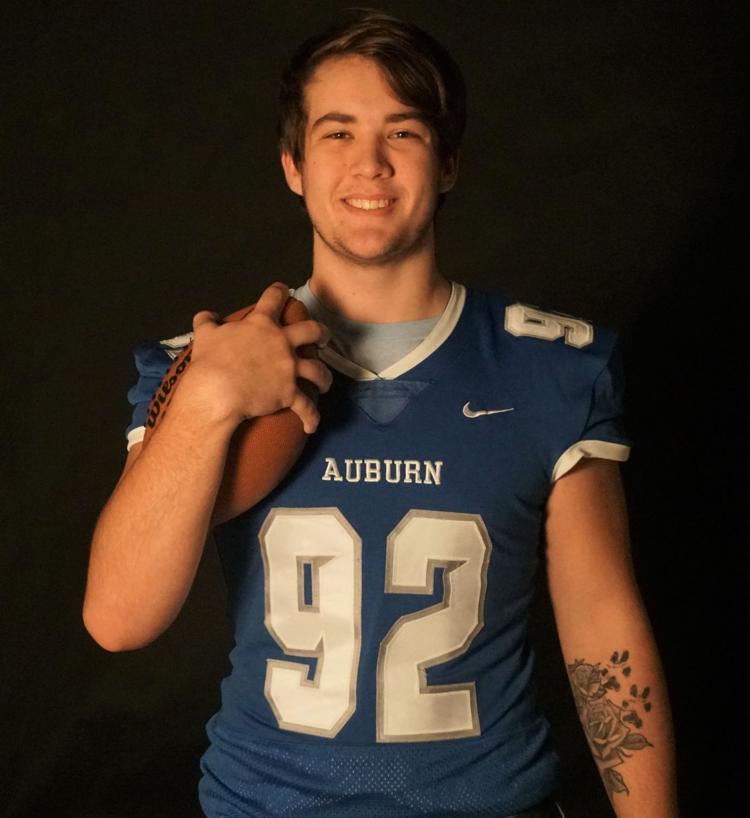 2019 All-Area Large School Defense
2019 All-Area Large School Defense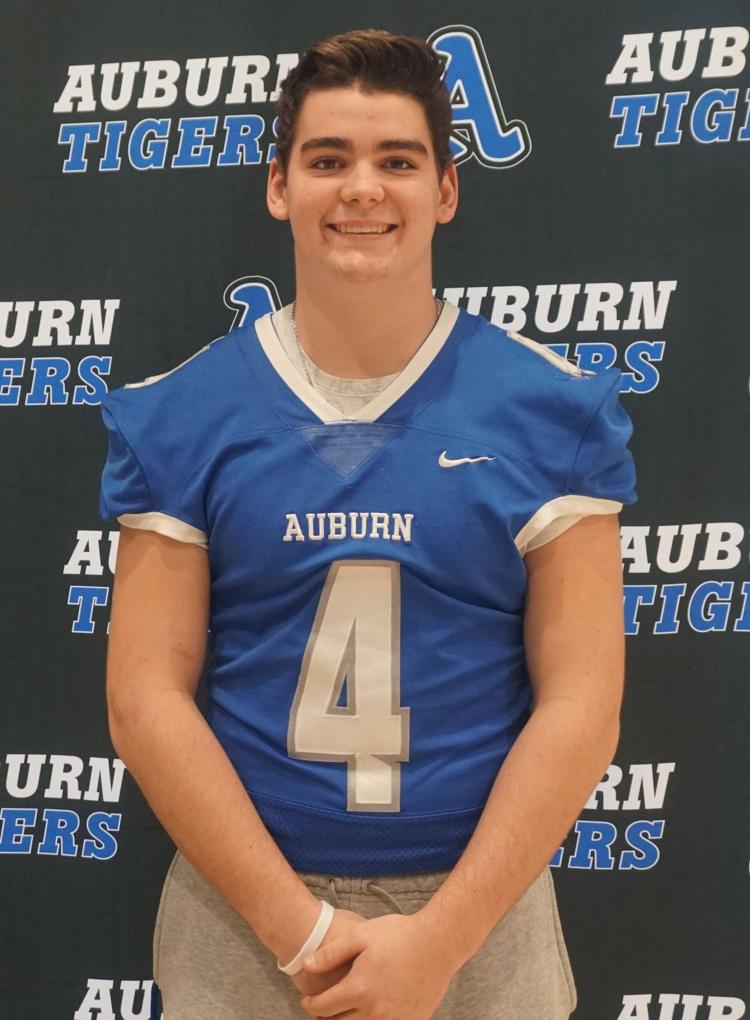 2019 All-Area Large School Defense
2019 All-Area Large School Defense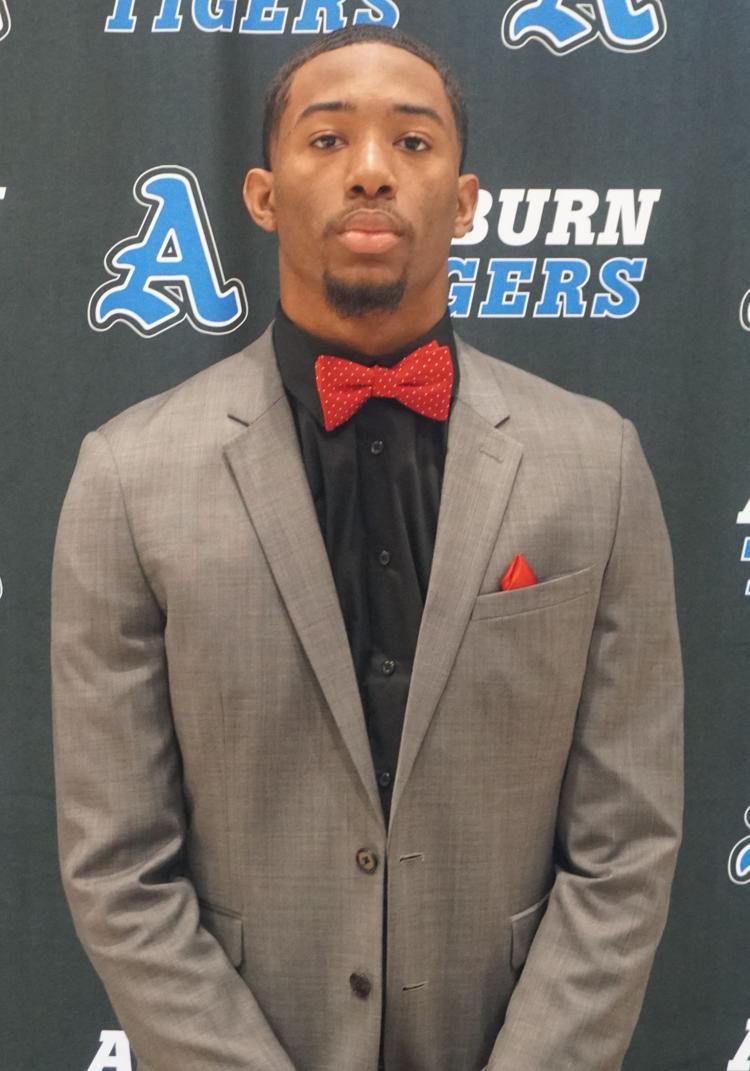 2019 All-Area Large School Defense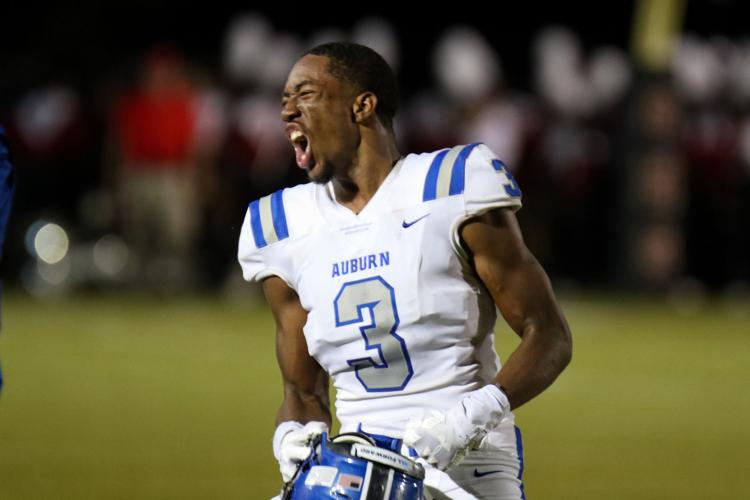 2019 All-Area Large School Defense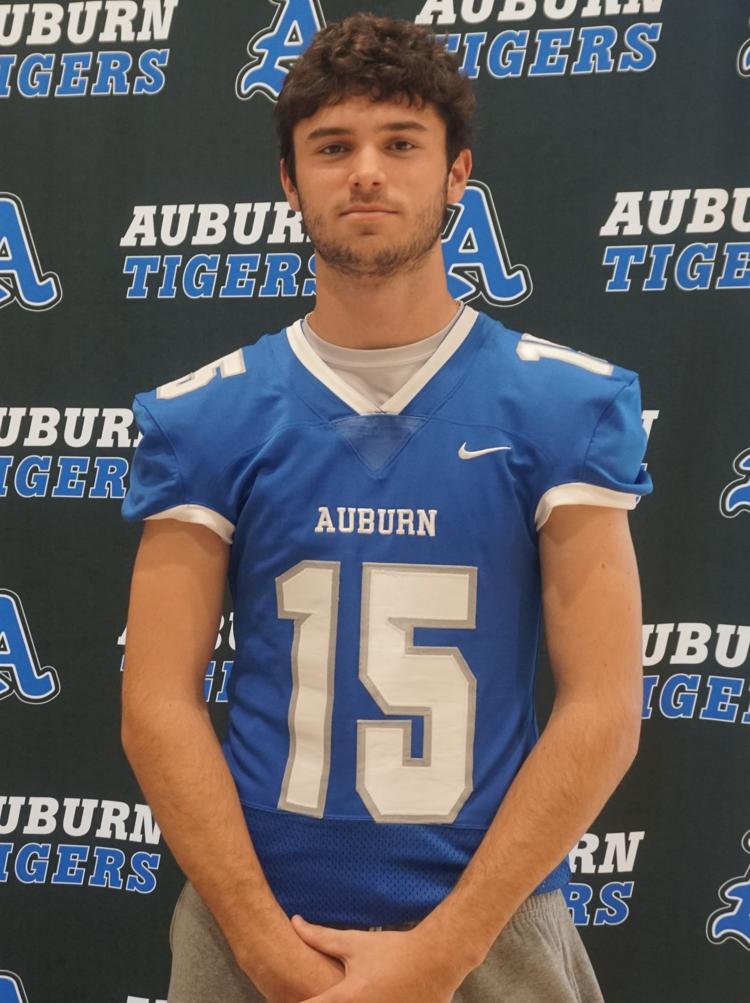 2019 All-Area Large School Defense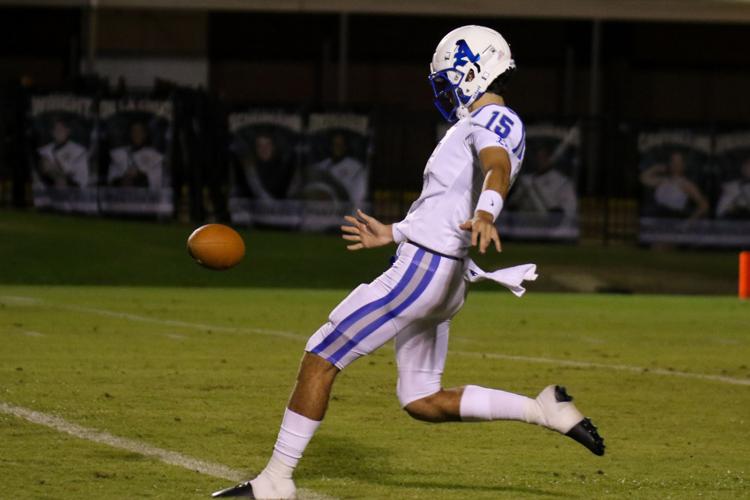 2019 All-Area Large School Defense
2019 All-Area Large School Defense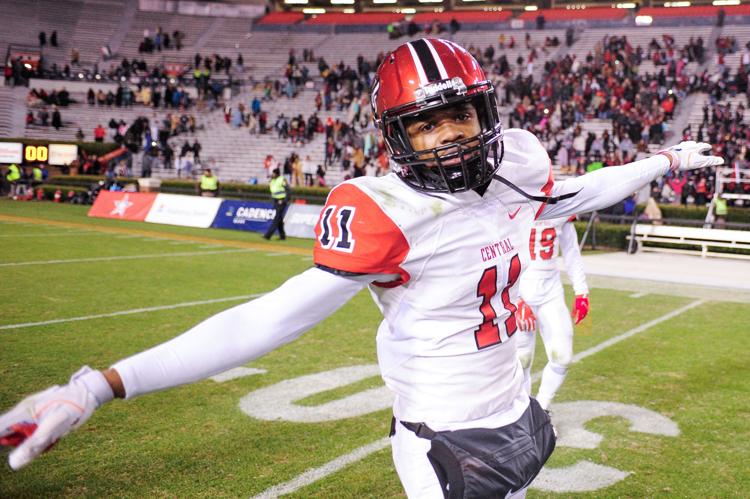 2019 All-Area Large School Defense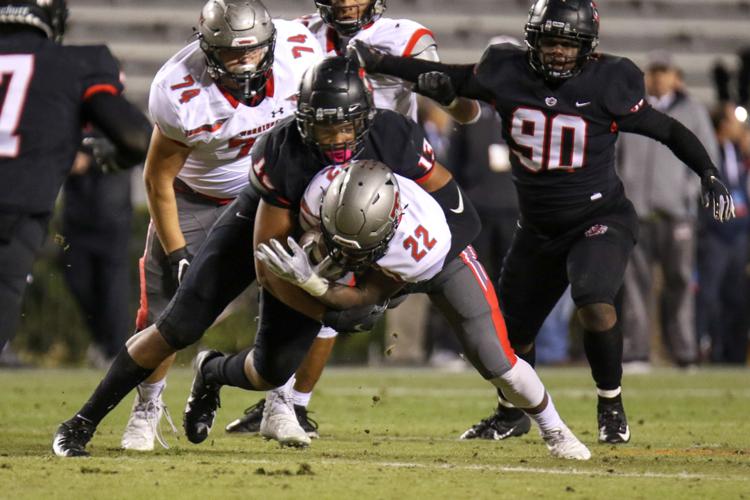 2019 All-Area Large School Defense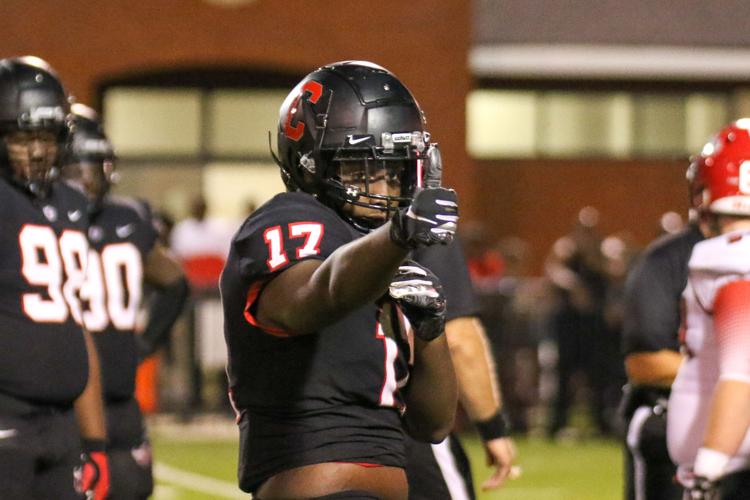 2019 All-Area Large School Defense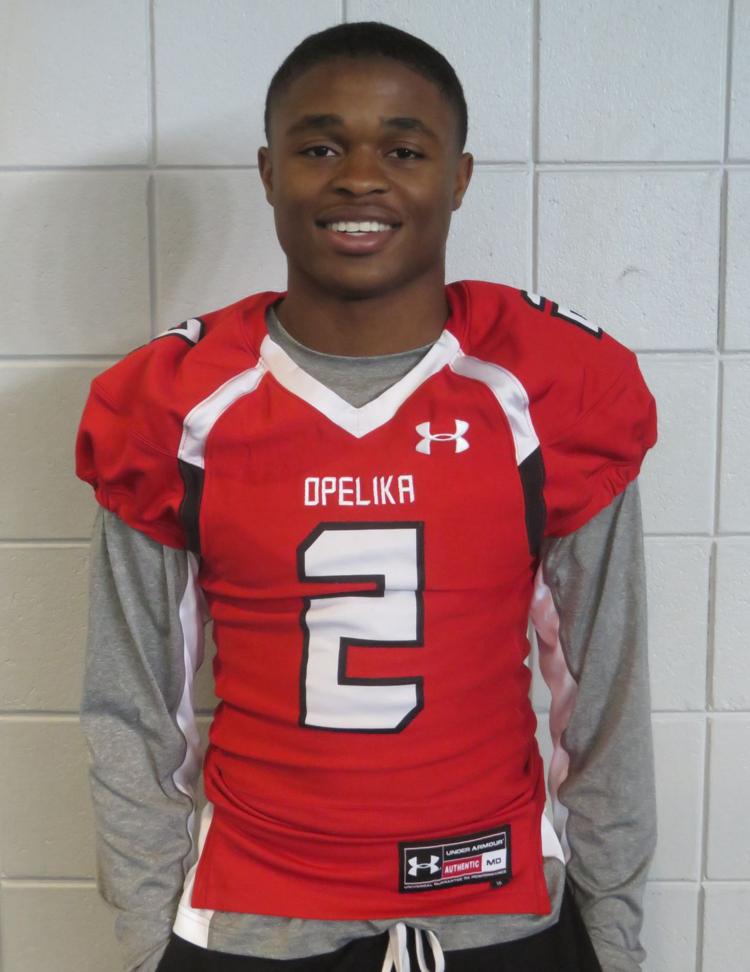 2019 All-Area Large School Defense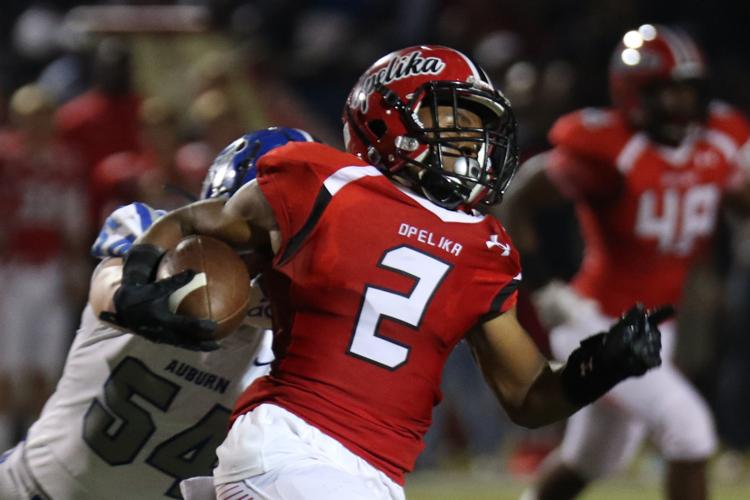 2019 All-Area Large School Defense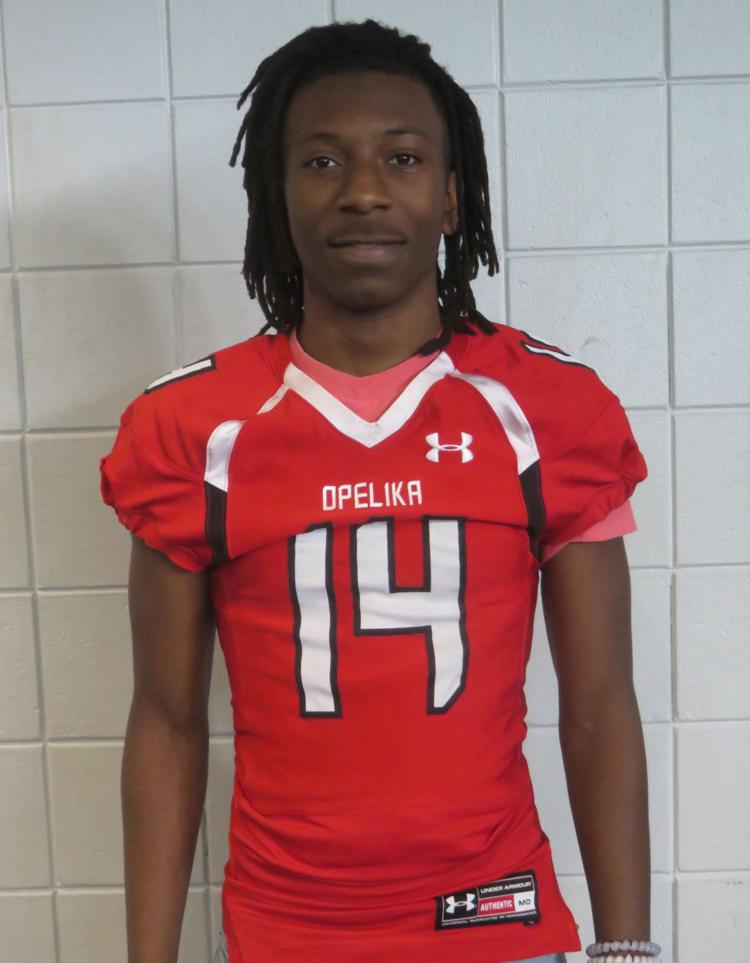 2019 All-Area Large School Defense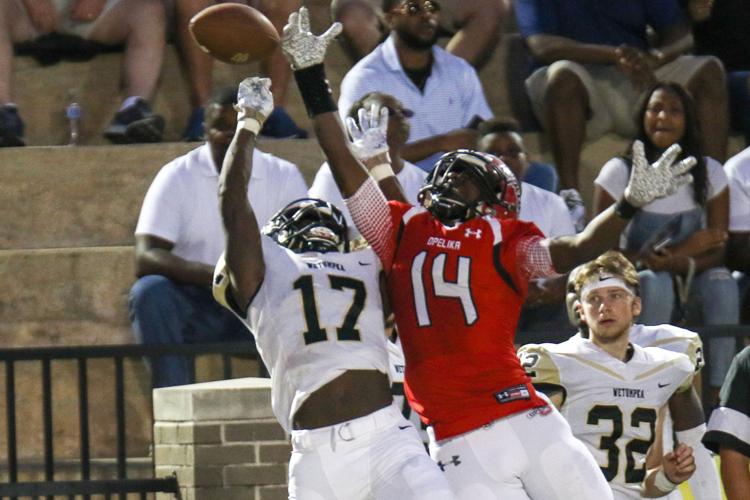 2019 All-Area Large School Defense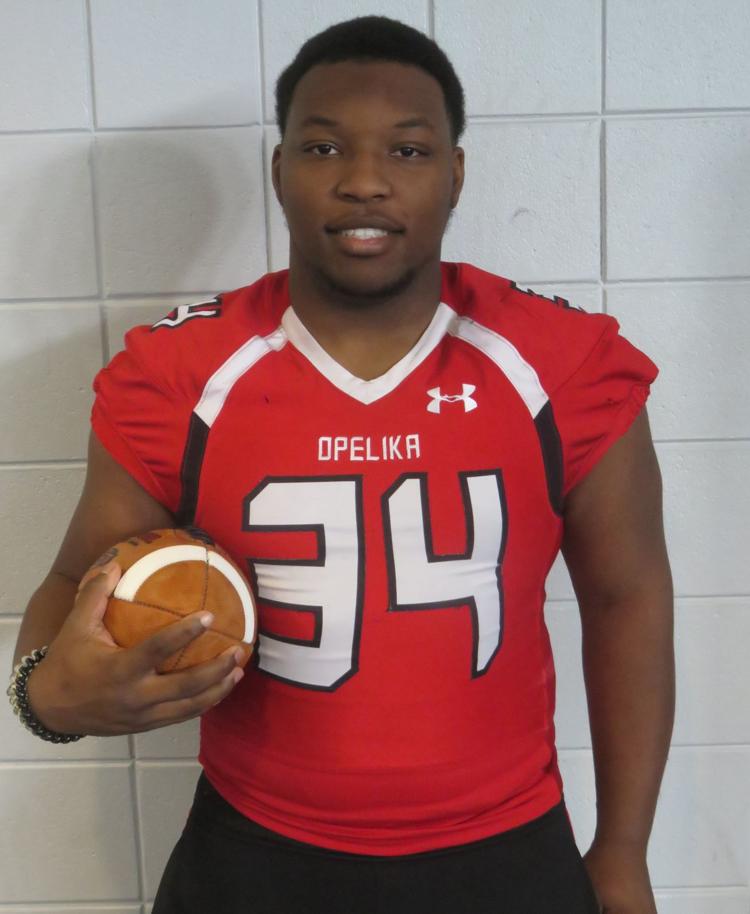 2019 All-Area Large School Defense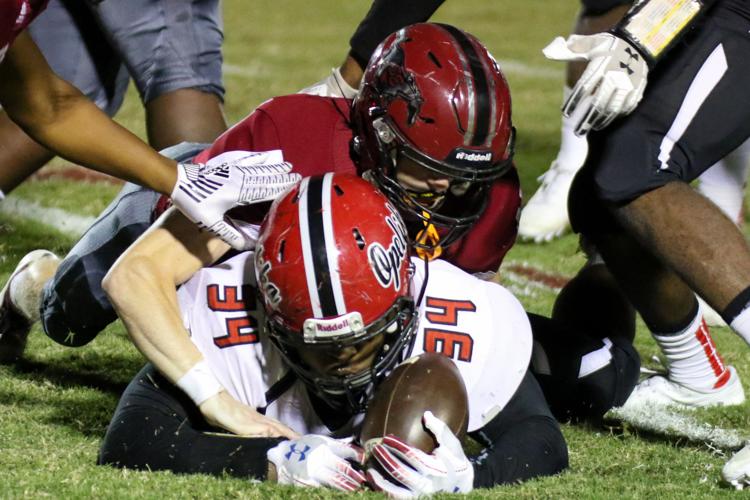 2019 All-Area Large School Defense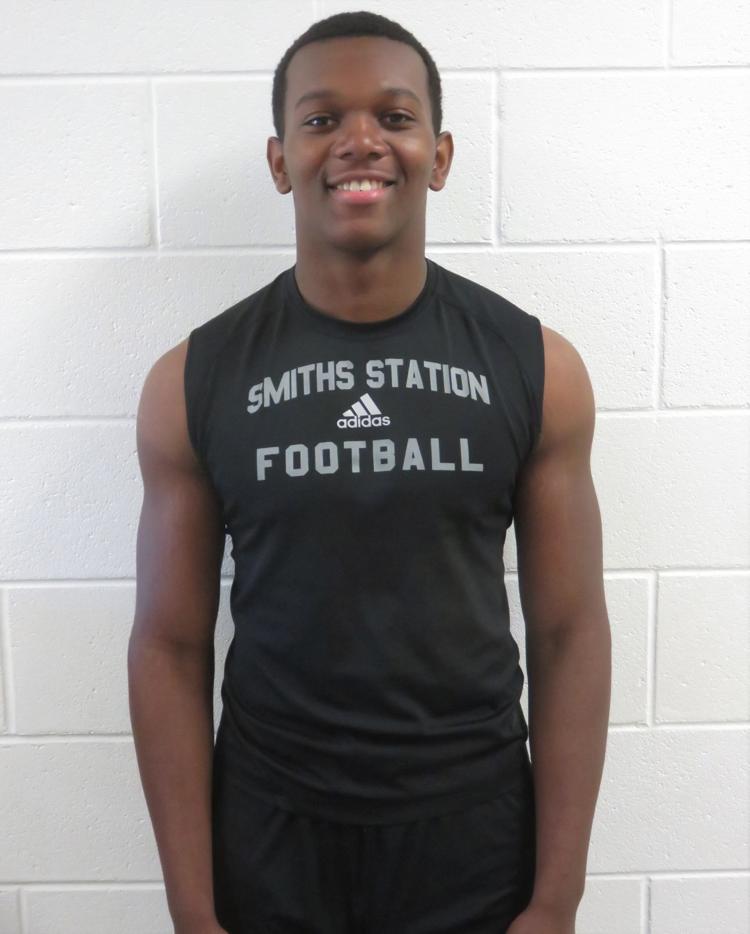 2019 All-Area Large School Defense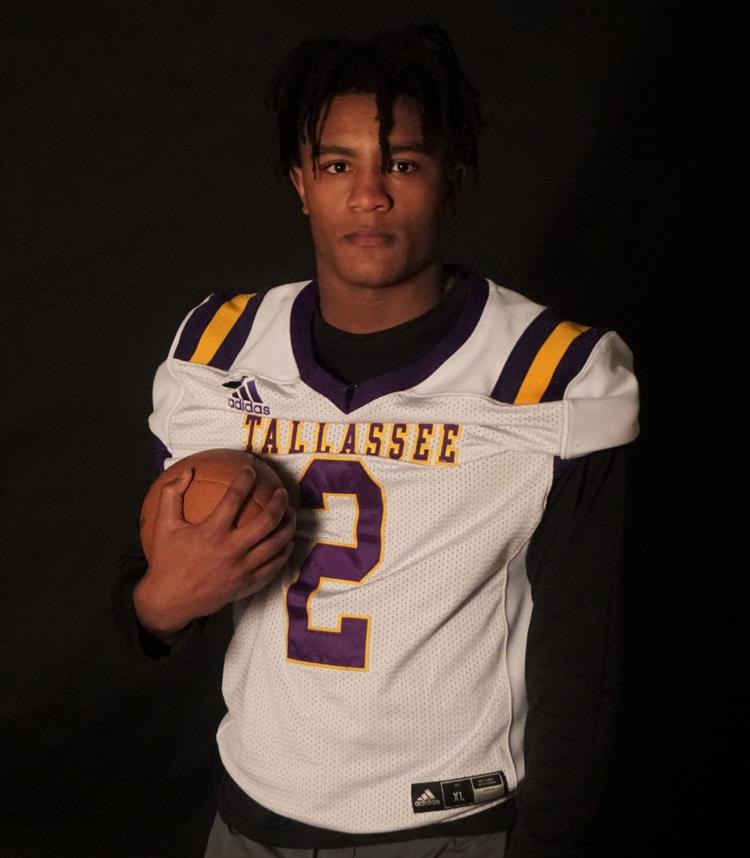 2019 All-Area Large School Defense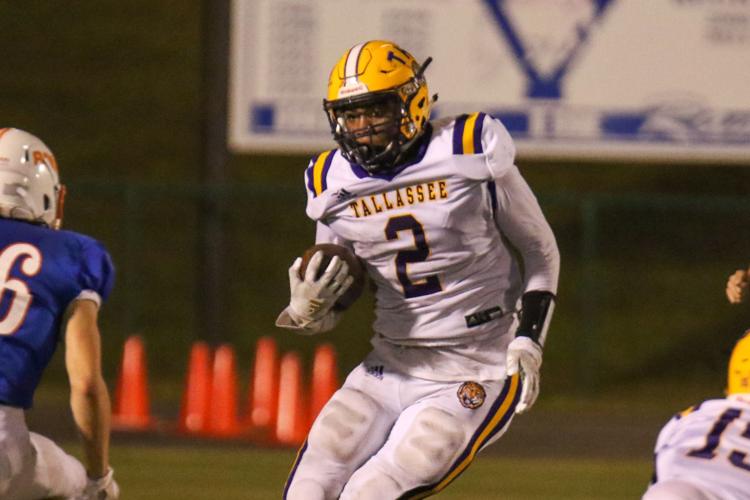 2019 All-Area Large School Defense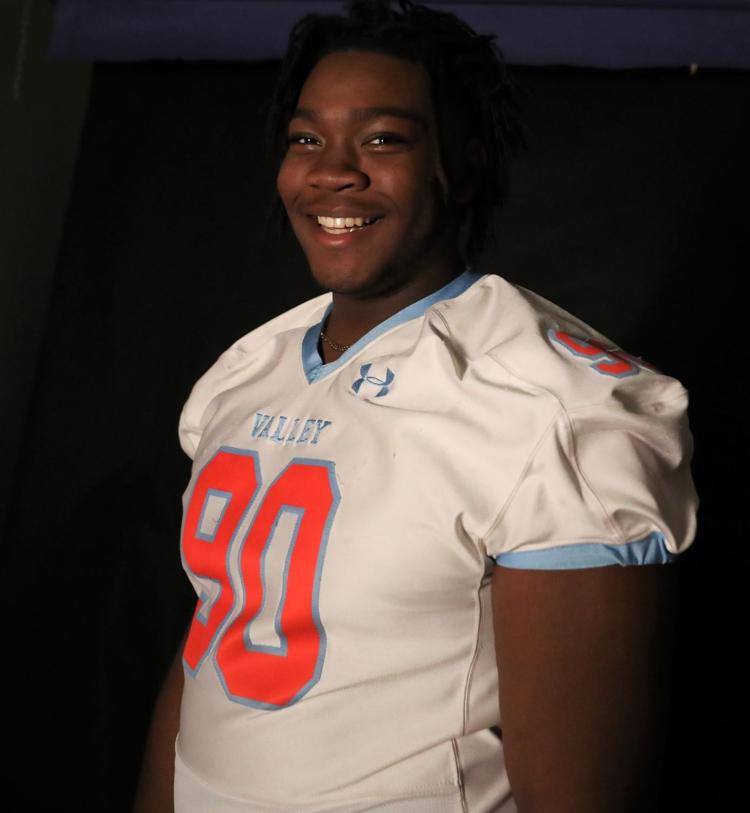 2019 All-Area Large School Defense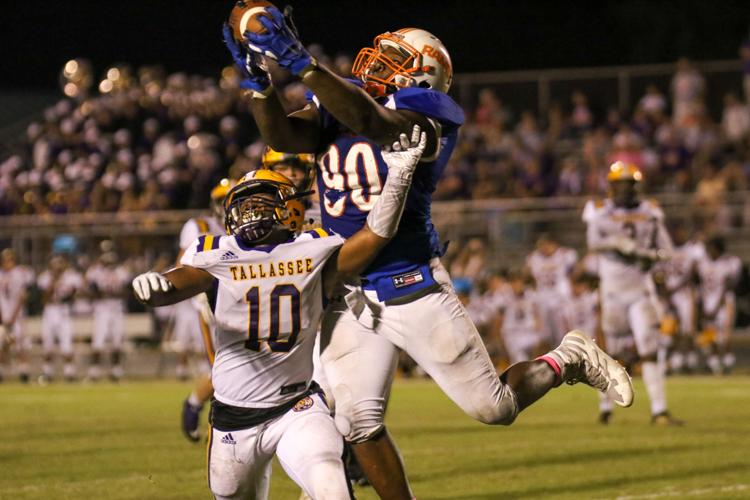 2019 All-Area Large School Defense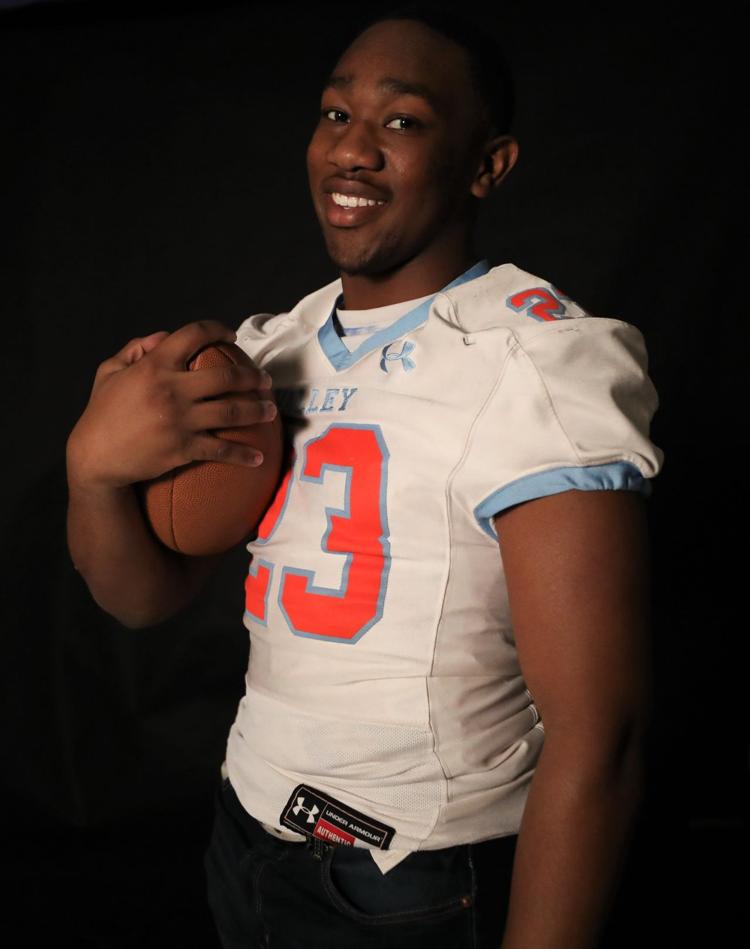 2019 All-Area Large School Defense