The following is the Opelika-Auburn News 2019 All-Area Offensive Team for large schools (AHSAA Classes 7A-5A).
Nominations were submitted by coaches and the staff of the Opelika-Auburn News.
QUARTERBACK
FIRST TEAM
Tucker Melton, Sr., Central-Phenix City
>> Melton entered 2019 as the heir apparent to LSU signee Peter Parrish, and he made the most of his chance to lead the Red Devils. The Bowling Green signee was 116-of-204 passing with 1,427 yards, 18 touchdowns and five interceptions as he helped Central return to the Class 7A state title game.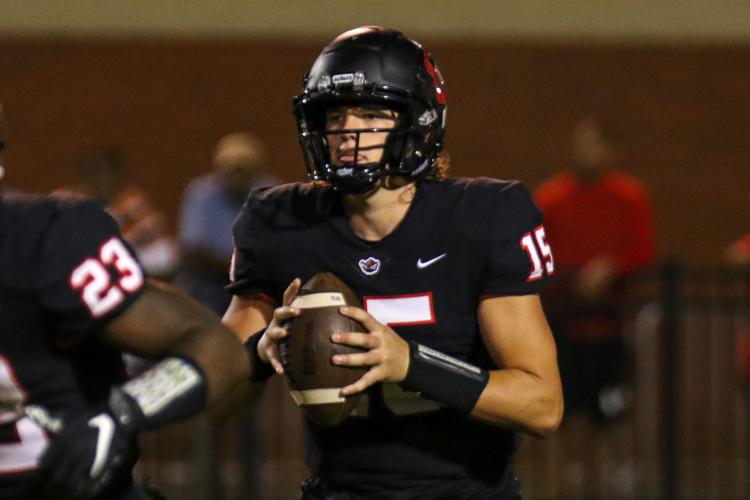 SECOND TEAM
Brody Davis, Sr., Opelika
>> Davis waited long enough for his chance to start for the Bulldogs, and he came through as Opelika's signal caller this fall. At season's end, Davis was 148-of-254 passing with 1,607 yards, 14 touchdowns and 10 interceptions as he led the Bulldogs to the Class 6A state semifinals.
RUNNING BACKS
FIRST TEAM
Aaron Diggs, Sr., Auburn High
>> Diggs was asked to move from linebacker to running back full-time this fall, and he made the most of the opportunity to run the ball. The Coastal Carolina signee was the most dynamic player on the Auburn offense, and he ended the season with 268 carries, 1,605 rushing yards and 19 touchdowns.
Joseph McKay, Jr., Central-Phenix City
>> McKay already had SEC schools looking at him as a sophomore, and he made it clear during his junior year he was an incredibly talented back. McKay wasn't used much in Central's blowouts, but he still put together a great year to the tune of 186 carries for 1,333 yards and 20 touchdowns.
>> Opelika desperately needed someone to step up at running back, and Watts did that and then some. Watts was incredible with the ball in his hands during a season in which he took 144 carries for 1,256 yards and 14 touchdowns.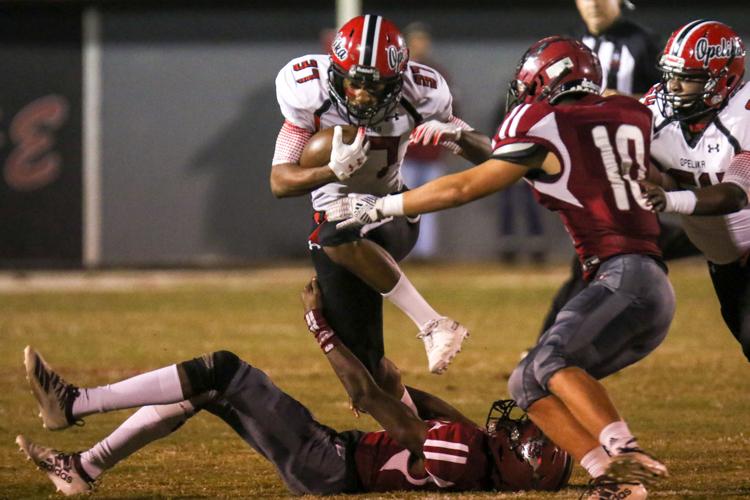 SECOND TEAM
>> After an impressive freshman campaign, Baker was a sophomore sensation in 2019. Baker and the Valley run game were pivotal in the team winning the region, and Baker ended the fall with 210 carries for 1,441 yards and 17 touchdowns.
Zion Morris, Jr., Central-Phenix City
>> Morris might have shared the backfield with McKay, but that didn't prevent the junior from making a number of plays himself. When the season was said and done, Morris had 110 carries for 666 yards and six touchdowns.
Ashton Moss, Sr., Beauregard
>> Moss did his part to help the Beauregard offense fight for points week after week. At the season's end, Moss had 809 rushing yards and five touchdowns as well as 135 receiving yards for the Hornets.
WIDE RECEIVERS
FIRST TEAM
Omar Holloway, Sr., Opelika
>> It seemed like every time Opelika needed a big play through the air, the ball ended up in Holloway's hands. The senior finished off his high school career in a big way, recording 51 receptions for 663 yards and nine touchdowns in 2019.
Zae Ray, Jr., Auburn High
>> Auburn lost the majority of its receivers from 2018, but Ray did his part in making the Tigers' passing game a threat. While playing with two different quarterbacks, Ray made 32 receptions for 413 yards and seven touchdowns.
E.J. Williams, Sr., Central-Phenix City
>> Williams entered 2019 with all kinds of expectations, and he managed to live up to the lofty goals others set. The Clemson signee had 40 receptions for 703 yards and 11 touchdowns and helped Central go to the Class 7A title game for the second straight season.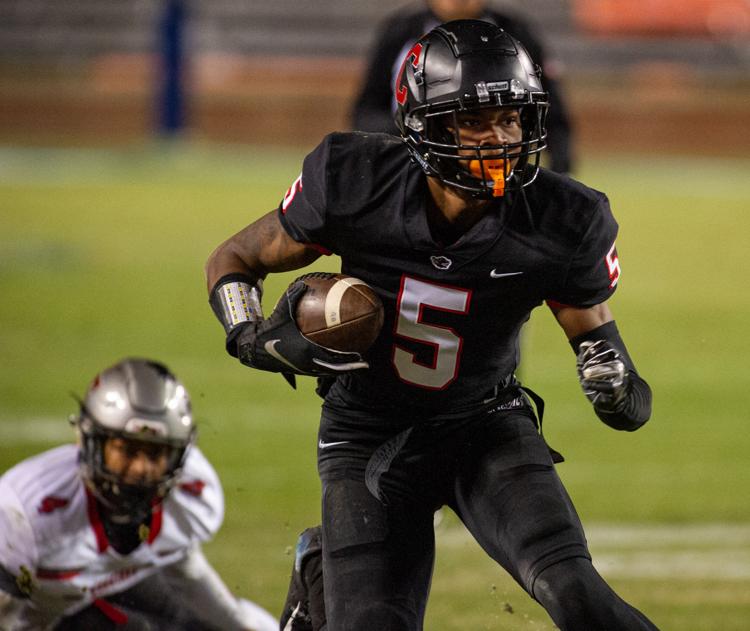 SECOND TEAM
Jaion Goodson, Sr., Beauregard
>> Goodson was part of a receiving corps with big shoes to fill this fall, but he came through to help the Hornets' aerial attack. Goodson ended his senior season with 55 receptions for 614 yards and four touchdowns.
Peter Jakes, Sr., Central-Phenix City
>> It seemed all Jakes did this fall was catch touchdowns. Jakes set a program record with five consecutive receptions for touchdown during the season and ended the year with 29 receptions for 402 yards and nine touchdowns.
Jamius Mitchell, Sr., Opelika
>> Mitchell proved himself as a consistent, big receiving target for a Bulldogs' offense that averaged 32.3 points per game in 2019. He ended the year with 25 receptions for 269 yards and two touchdowns.
OFFENSIVE LINE
FIRST TEAM
Kevon Carr, Sr., Auburn High
>> Carr was a crucial piece on an Auburn offensive line that opened up holes for one of the top running backs in the state. The senior ended the season grading out at over 80 percent and helped the Tigers reach the Class 7A semifinals.
Javion Cohen, Sr., Central-Phenix City
>> Cohen came into the season with the reputation of being one of the state's top offensive linemen, and he didn't disappoint. The Alabama signee was a stud in his second season starting on the line and held his own for a 1,400-yard passer and a 1,300-yard rusher.
James Dawson, Sr., Opelika
>> Dawson had been playing for the Bulldogs since his freshman season, and he might have saved his best for last with the Bulldogs. The Kennesaw State signee was dominant in 2019 and helped the Bulldogs tear through defenses through the air and on the ground.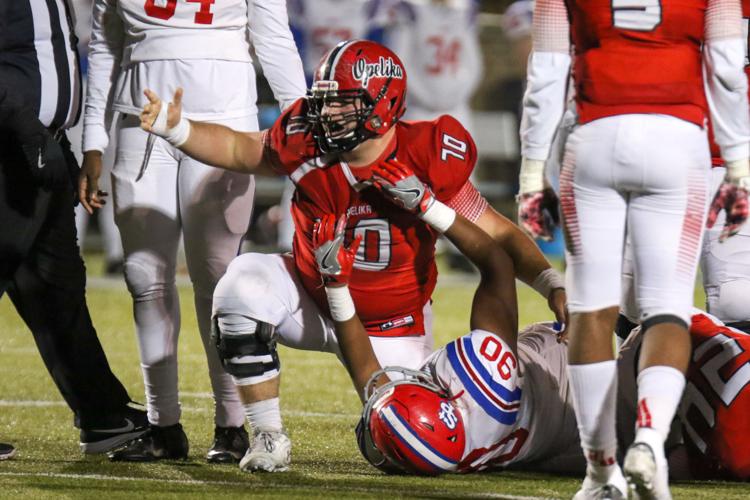 Joshua Jones, Sr., Central-Phenix City
>> With Jones on one end of the line and Cohen on the other, the Red Devils had little issue imposing their will up front this fall. The Kentucky signee helped shore up an offensive line that set the stage for a high-flying Central offense that put up 37.1 points per game.
Daniel Osborne, Sr., Valley
>> Osborne excelled in his third year starting for the Rams and was a big part of Valley's region-winning squad. At year's end, Osborne had 14 pancake blocks and graded out to 86 percent.
SECOND TEAM
Cort Bradley, Jr., Auburn High
>> Bradley proved himself to be a reliable member of the Tigers' offensive line throughout the season. He graded out over 85 percent and helped pave the way for the Tigers' excellent rushing attack that led the team on a deep playoff run.
Mason Cook, Sr., Central-Phenix City
>> Cook played at guard for the Red Devils and was another important player on an offensive line that pushed countless opponents around. The Georgia State signee did his part to help Central win 12 games and capture its sixth consecutive region championship.
Julian Favors, Sr., Opelika
>> Favors was part of an incredibly successful senior class for the Bulldogs that went out with a bang in 2019. Favors proved himself to be a reliable lineman and helped the Bulldogs win the region title for the first time since 2016.
Francisque Richazaire, So., Central-Phenix City
>> Richazaire may have only been a sophomore for the Red Devils, but he worked to show Central's recent trend of excellent offensive linemen will surely continue. Richazaire did his part to help the Central offense and will only grow into a bigger role come next fall.
Judson Garner, Sr., Valley
>> Garner worked alongside the rest of the Rams' linemen to open up holes for some of the area's most dynamic runners and make 2019 a year to remember for Valley. Garner ended the year — his third as a starter — with nine pancake blocks and an 83 percent grade.
ATHLETE
FIRST TEAM
K.D. Hutchinson, So., Valley
>> Hutchinson did a little bit of everything for the Rams in 2019, especially once he became the quarterback. He ran 112 times for 927 yards and 10 touchdowns, threw for 457 yards and five touchdowns and also recorded 26 solo tackles to help the Rams advance to the Class 6A second round.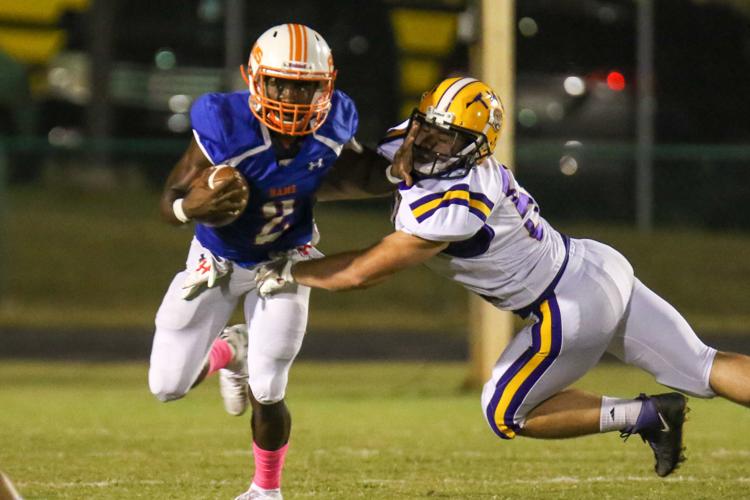 SECOND TEAM
Corey Minton, Jr., Smiths Station
>> Minton did whatever was asked of him by the Panthers' coaches in 2019. He threw for 631 yards and four touchdowns and rushed for 327 yards and six touchdowns at quarterback, and he also caught six passes for 92 yards and one score out at receiver.
KICKER
FIRST TEAM
Noah Pell, Jr., Central-Phenix City
>> Whenever the Red Devils needed three points this fall, Pell proved himself to be the man for the job. He ended his junior season 9-of-12 on field-goal attempts with a long of 40 yards and 71-of-72 on extra-point attempts.
SECOND TEAM
Marshall Meyers, Sr., Opelika
>> Meyers showed up ready to go whenever he was called on in 2019, and it led to three points for the Bulldogs more often than not. Meyers was 6-of-8 on field-goal attempts this fall with a long of 43 yards.
HONORABLE MENTION: Bryson Clague, Auburn High; David Hixon, Auburn High; Keyshawn Tolefee, Beauregard; Robert Marsh, Central-Phenix City; Dexter Wright, Central-Phenix City; JD Tolbert, Opelika; Marien Warner, Opelika; Kobe Collins, Smiths Station; Ciannon Williams, Smiths Station; Josh Heath, Valley
2019 All-Area Large School Offense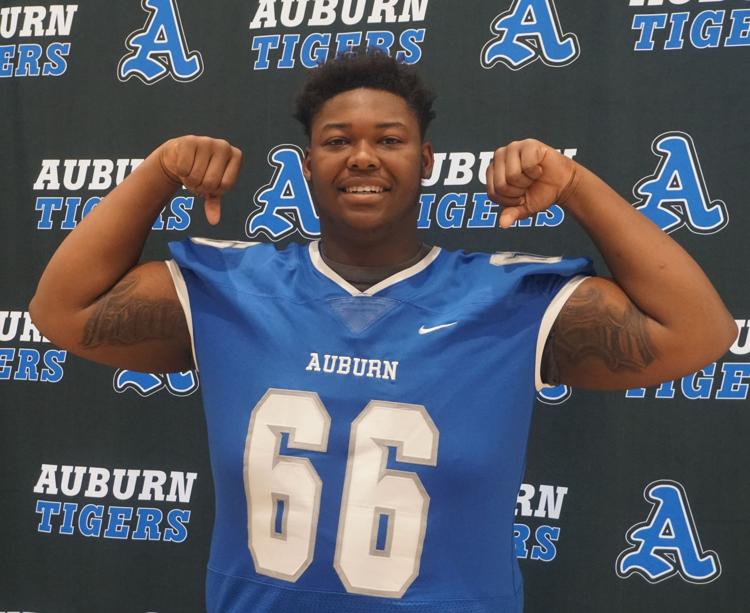 2019 All-Area Large School Offense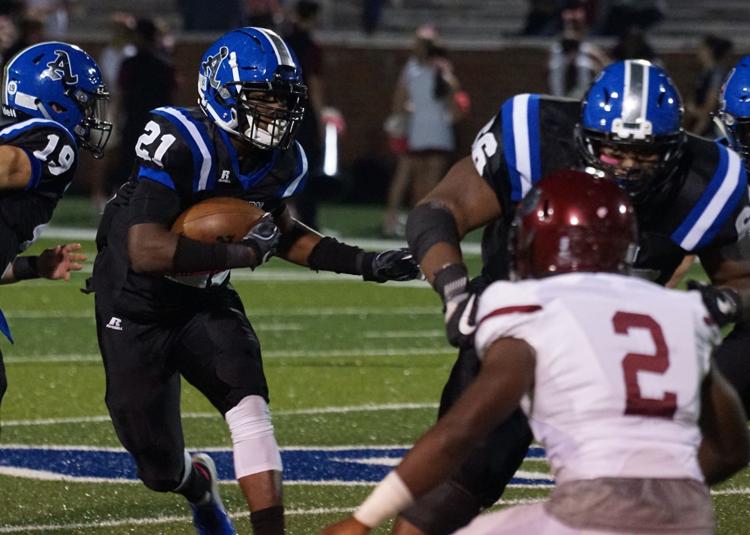 2019 All-Area Large School Offense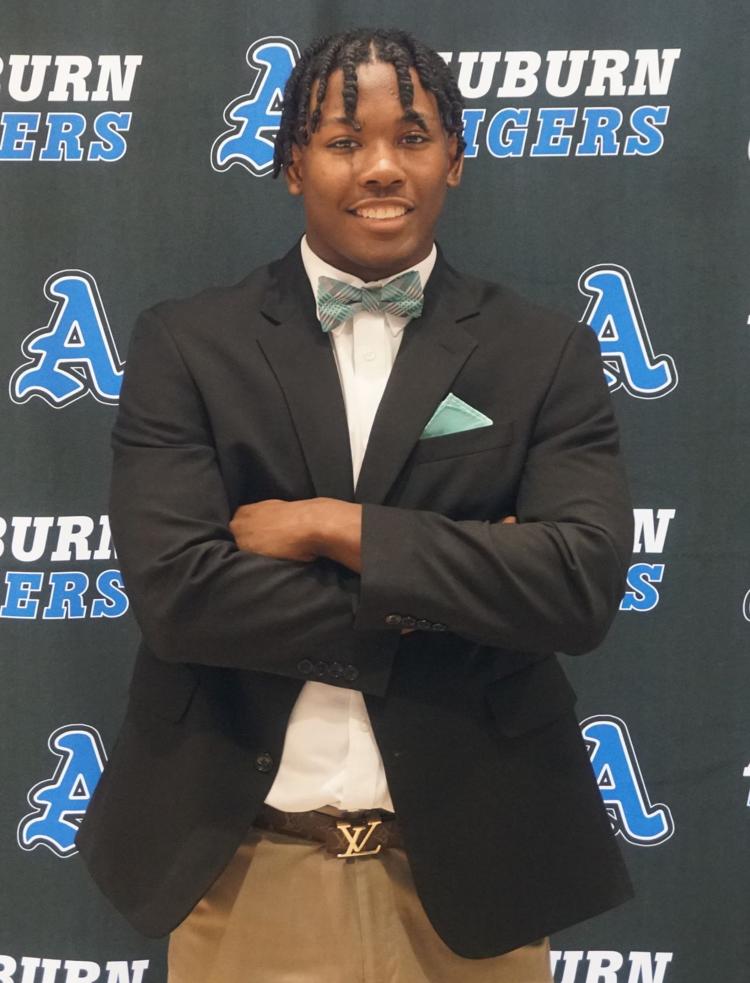 2019 All-Area Large School Offense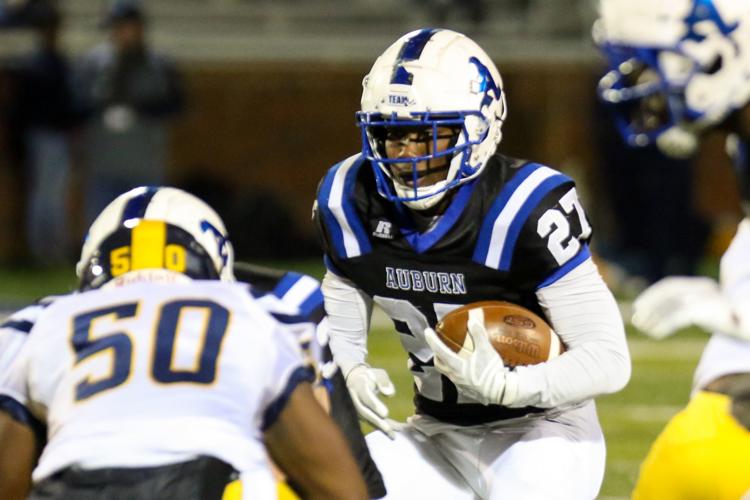 2019 All-Area Large School Offense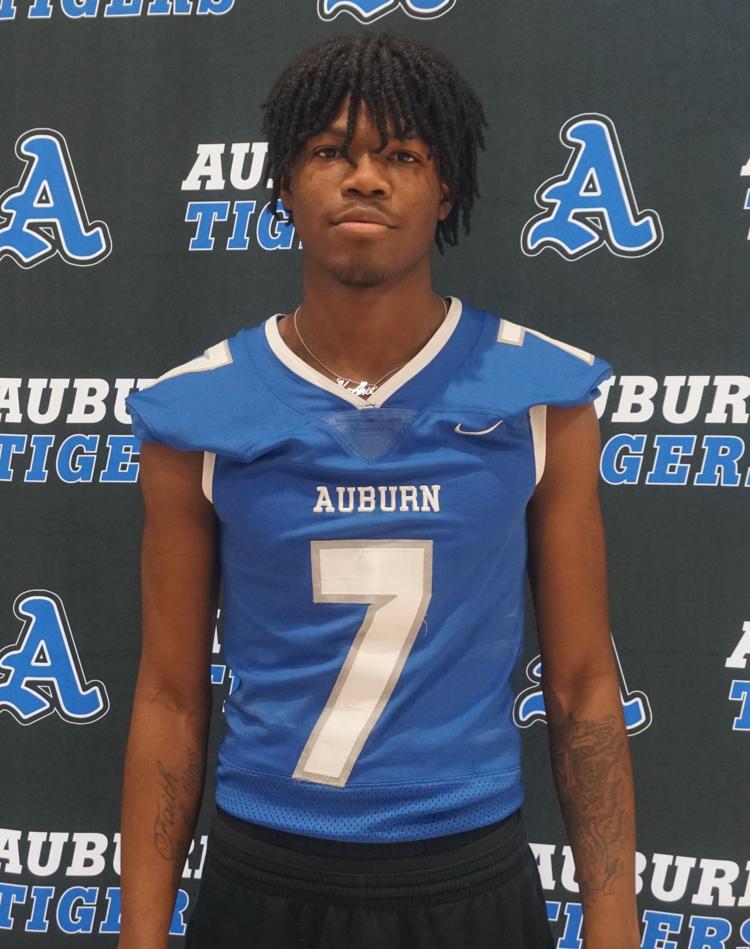 2019 All-Area Large School Offense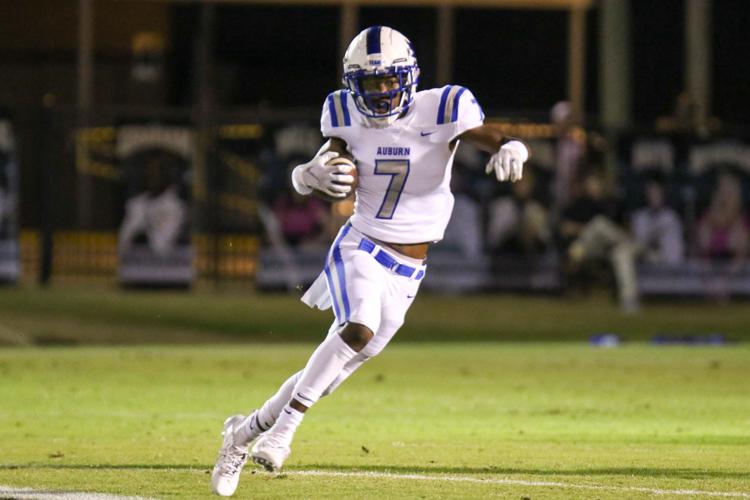 2019 All-Area Large School Offense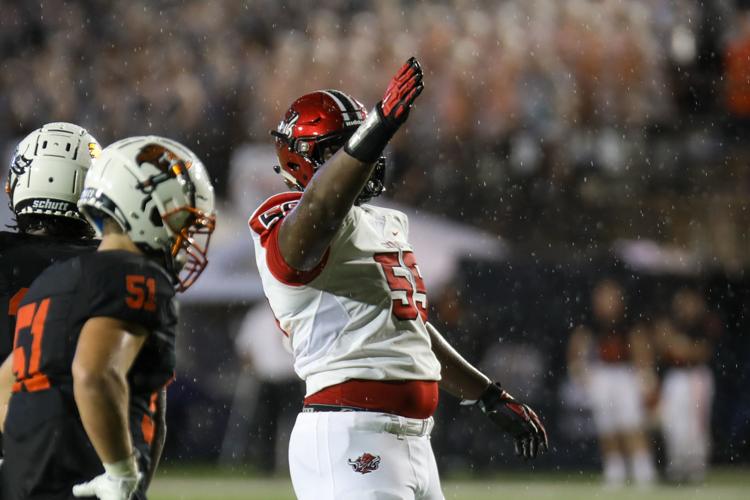 2019 All-Area Large School Offense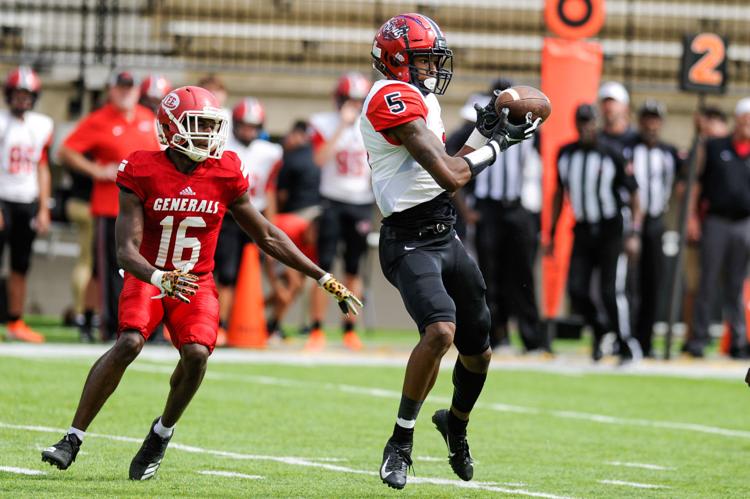 2019 All-Area Large School Offense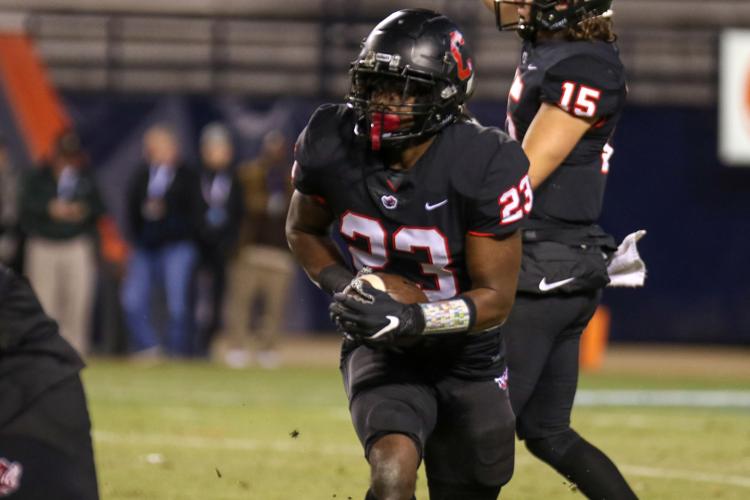 2019 All-Area Large School Offense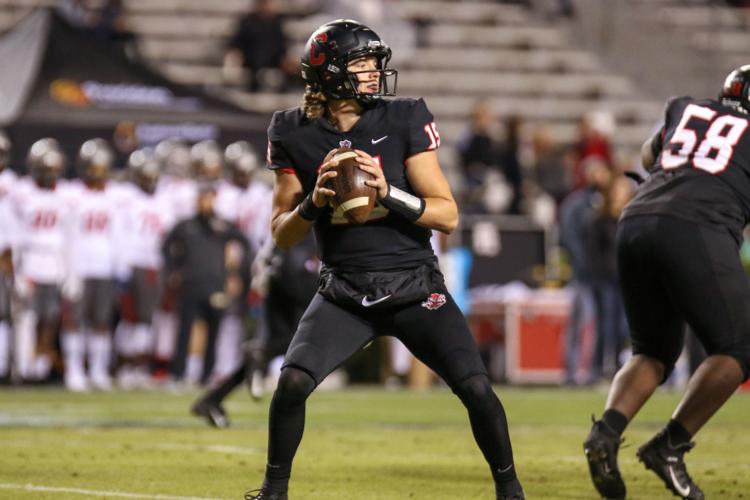 2019 All-Area Large School Offense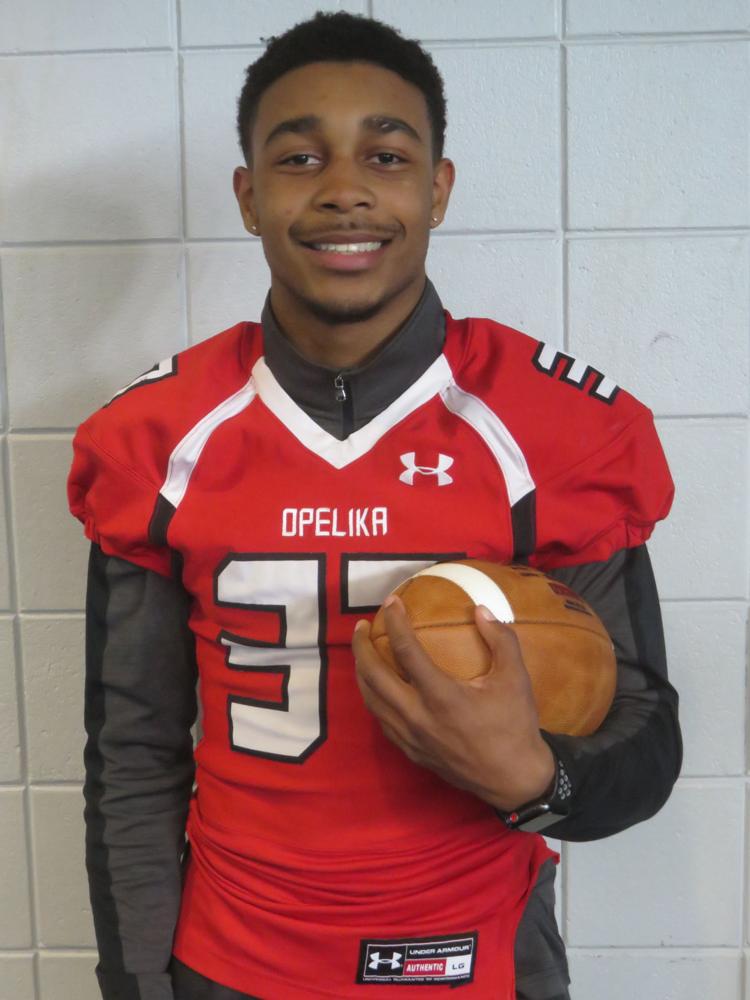 2019 All-Area Large School Offense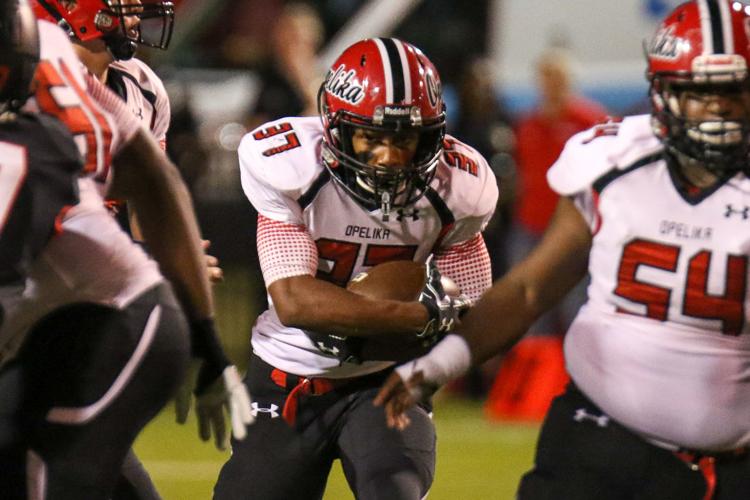 2019 All-Area Large School Offense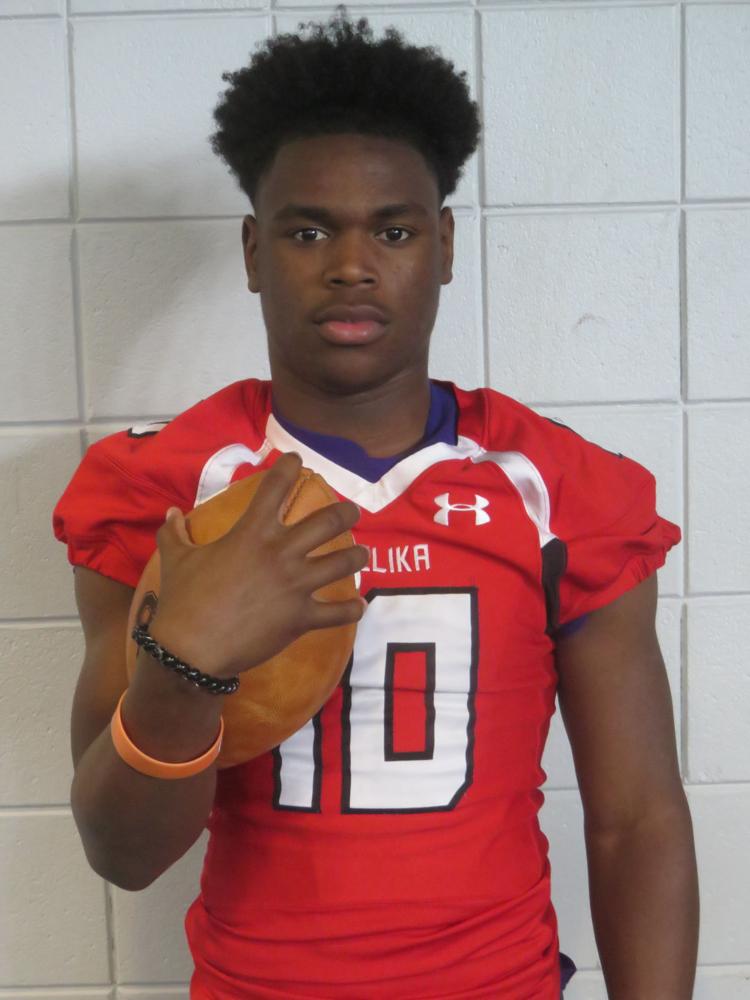 2019 All-Area Large School Offense
2019 All-Area Large School Offense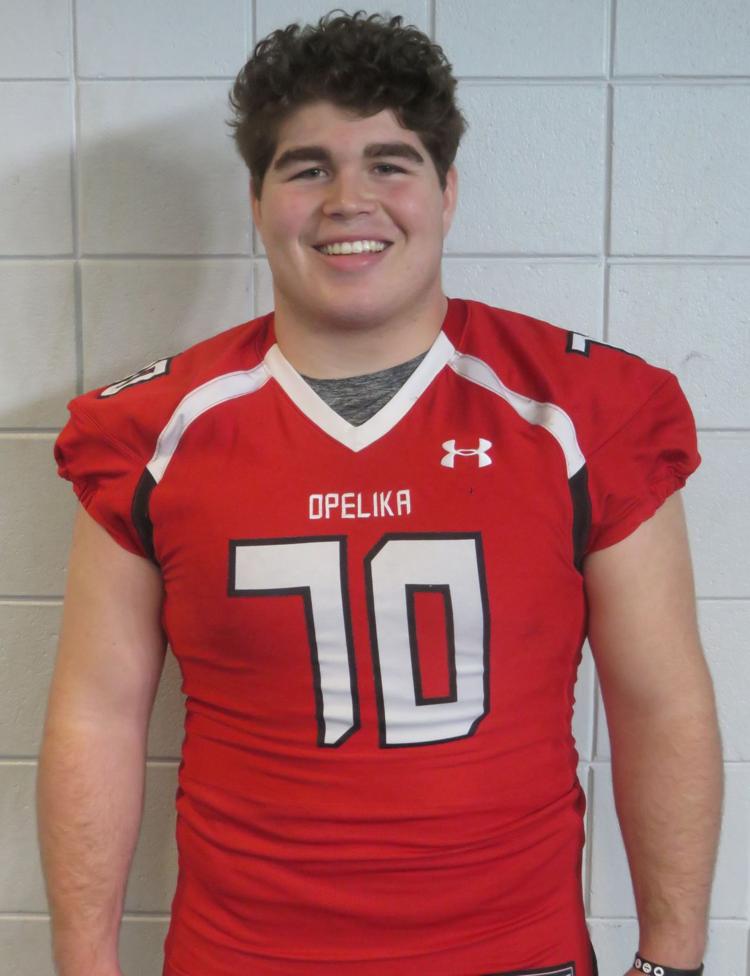 2019 All-Area Large School Offense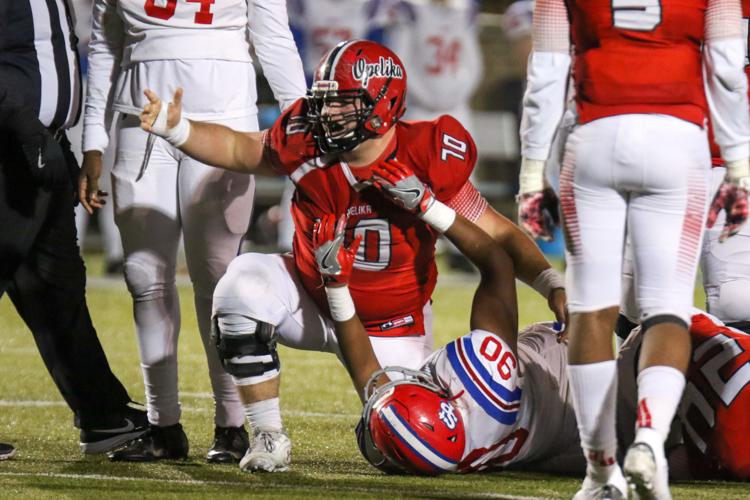 2019 All-Area Large School Offense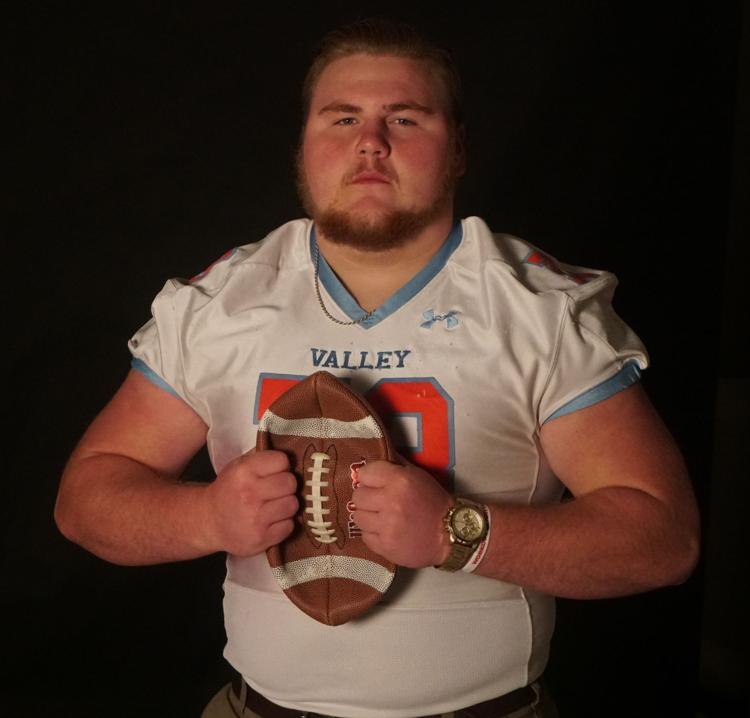 2019 All-Area Large School Offense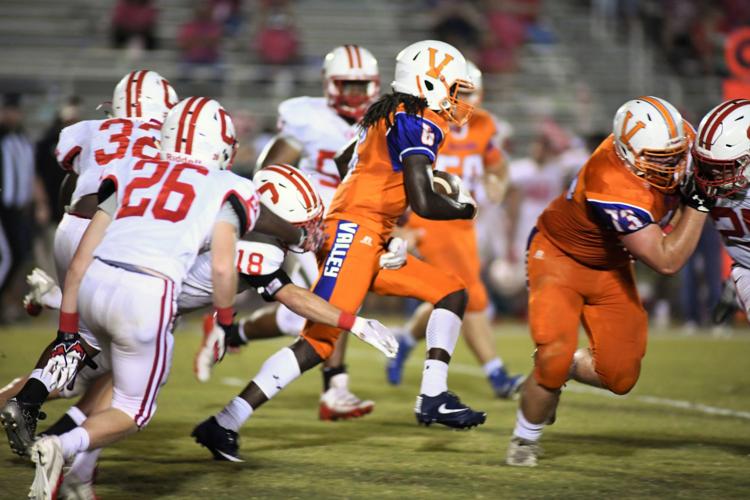 2019 All-Area Large School Offense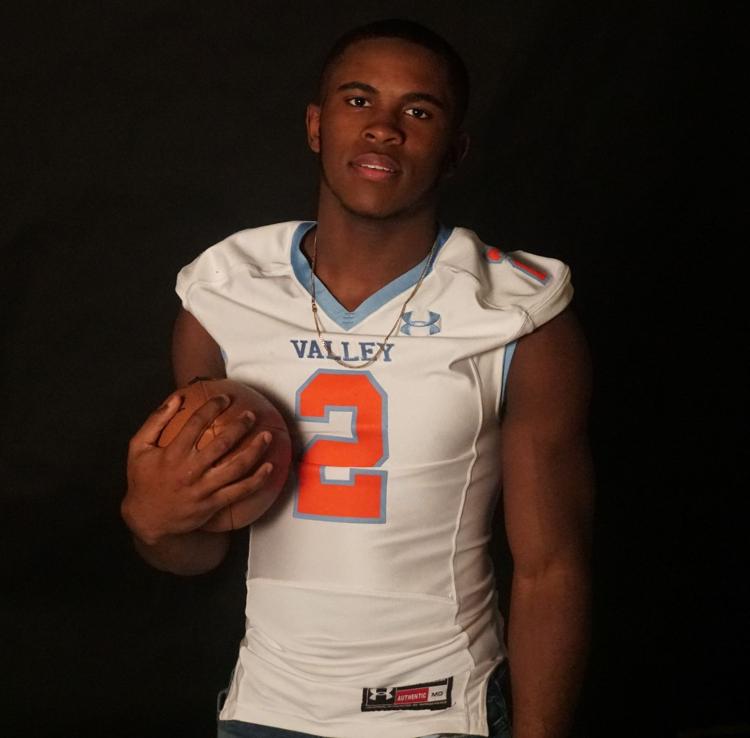 2019 All-Area Large School Offense