The following is the Opelika-Auburn News 2019 All-Area Offensive Team for small schools (AHSAA Classes 3A-1A & AISA).
Nominations were submitted by coaches and the staff of the Opelika-Auburn News.
QUARTERBACK
FIRST TEAM
Kristian Story, Sr., Lanett
>> Frankly, there wasn't much Story didn't accomplish in his senior season as a Panther. The Alabama signee threw for 2,865 passing yards and 35 touchdowns, ran for 1,293 rushing yards and 17 scores, helped Lanett win its second state title in three years and earned Gatorade's Alabama Football Player of the Year award and a spot on Sports Illustrated's High School All-American team.
SECOND TEAM
Payton Allen, Jr., Chambers Academy
>> Allen followed up a strong sophomore season with another stellar year in which he helped the Rebels reach the Class A state title game. Allen finished the year with 1,321 yards and 16 touchdowns and five interceptions along with 1,670 rushing yards and 18 touchdowns.
RUNNING BACKS
FIRST TEAM
Daryl Brown Jr., Sr., Notasulga
>> There was no doubt that when Brown touched the ball he would make something happen this fall. He ended the season with 178 carries for 1,488 yards and 22 touchdowns, 10 punt returns for 200 yards and two touchdowns and 12 kick returns for 145 yards and one touchdown.
Cameron Faison, Sr., Reeltown
>> Faison ripped through defense after defense in 2019 to help propel Reeltown to the Class 2A state title game. The Dodge City CC signee ended his high school career with 143 carries for 1,433 yards and 21 touchdowns and also had a receiving touchdown and a kick return touchdown.
Keandrae Peterson, Sr., LaFayette
>> Peterson was a man on a mission week after week in Bulldog Stadium. By the season's end, Peterson had taken 135 carries for 1,060 yards and 11 touchdowns to help the Bulldogs reach the postseason for the fifth consecutive season.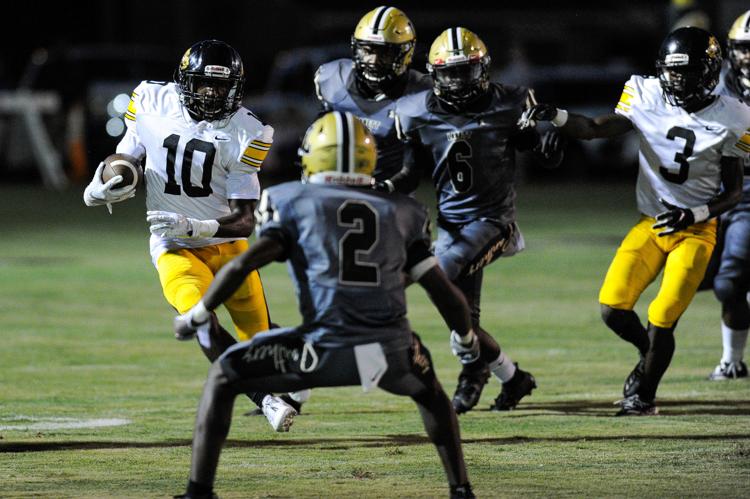 SECOND TEAM
Chris Person, Sr., Beulah
>> Person picked up right where he left off in 2018 when it was time to strap on his helmet this fall. Once the year had officially come to a close, he had 136 carries for 800 yards and nine touchdowns.
OJ Tolbert, Jr., Springwood
>> Tolbert continued to make wild plays with the Wildcats this fall. He finished his junior campaign with 143 carries for 1,148 yards and 12 touchdowns and helped Springwood reach the postseason for the first time since 2015.
Thomas Whatley, Sr., Lee-Scott Academy
>> The Warriors had a resurgence in 2019, and it was due in large part to Whatley. The senior fullback was a bulldozer with the ball in his hands, and he ended the season with 172 carries for 1,231 yards and 11 touchdowns while also contributing two receiving touchdowns.
WIDE RECEIVERS
FIRST TEAM
>> Abner was a crucial player for a Lanett offense that lit up the scoreboard week after week. He ended his junior year with 41 receptions for 672 yards and 12 touchdowns to help the Panthers win the Class 1A state championship.
Larontavious Hurston, Jr., Lanett
>> Hurston wasted no time in demonstrating he was a valuable part of the Panthers' high-flying offense this fall. He ended his senior season with 40 receptions for 731 yards and 14 touchdowns, and he reeled in five receptions for 59 yards in Lanett's title game victory over Mars Hill Bible.
Jamarion Wilkerson, Sr., Dadeville
>> Wilkerson made big plays throughout his senior year as he did his part to keep the Tigers in contention. By the end of the season, Wilkerson had 25 receptions for 537 yards and seven touchdowns on a Dadeville team that was breaking in a new quarterback.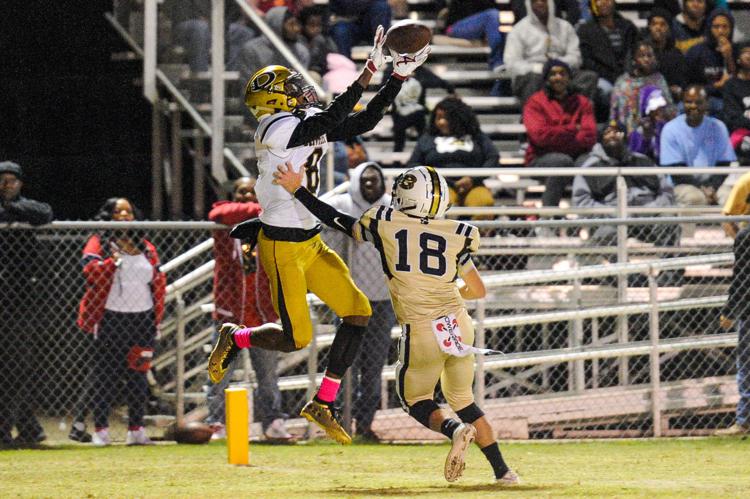 SECOND TEAM
Andruw Coxwell, Sr., Beulah
>> Coxwell did his part to get the Bobcats' offense going time and time again in 2019. By the time the season ended, Coxwell had 32 receptions for 330 yards and five touchdowns.
Seidron Langston, Jr., Lanett
>> Langston was a big body that proved over and over he could come through when it was needed. He finished his junior season a state champion with 33 receptions, 528 yards and six touchdowns.
Caydon Smoot, Sr., Chambers Academy
>> Smoot nearly willed the Rebels to a state championship by making big catch after big catch against Southern Academy, but that was nothing new. He ended his high school career with a year in which he caught 26 passes for 410 yards and seven touchdowns.
OFFENSIVE LINE
FIRST TEAM
Gabe Brooks, Sr., Chambers Academy
>> Brooks started for his third year in 2019, and his second straight season as the team's center ended with a trip to the state title game. Brooks helped pave the way for the Rebels' dominant run game on a squad that averaged 40.4 points per game.
Kody Krebs, Sr., Glenwood
>> The Gators powered their way to the Class AAA title game due in part to their excellent run game, which was made possible thanks to the likes of Krebs. Krebs' contributions at tight end allowed him to grade out at over 90 percent every week and powered Glenwood to an unforgettable season.
La'Brian Ponds, Jr., Reeltown
>> Ponds pushed around many a defensive lineman in 2019 as he opened up holes and helped Reeltown reach the Super 7 in Jordan-Hare Stadium. Ponds ended the season with a 90 percent grade and recorded four games with double-digit pancake blocks.
Jake Waldrop, Sr., Chambers Academy
>> Waldrop simply wrecked shop at offensive tackle for the Rebels in 2019. He recorded a whopping 63 pancake blocks and graded out at 90 percent in his third year as a starter as he helped Chambers make yet another appearance in the state title game.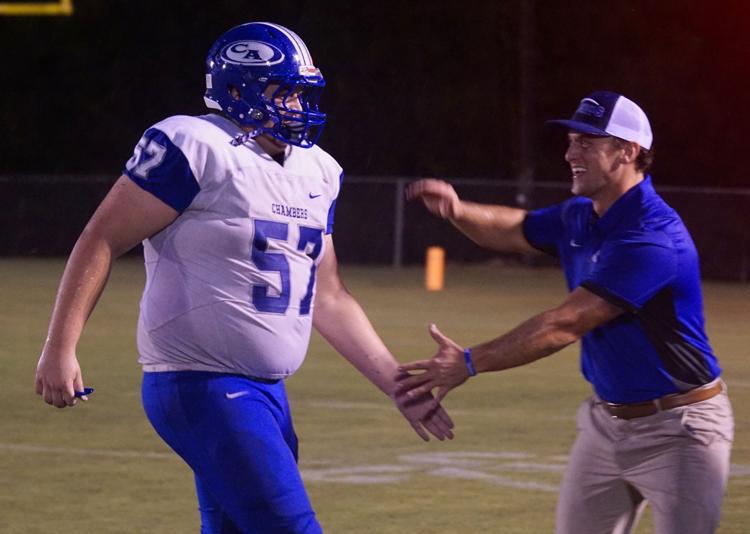 Nelson Whaley, Sr., Reeltown
>> Whaley gave up playing tight end to make contributions on the Reeltown offensive line, and it paid huge dividends this fall. With Whaley's help, the Rebels and their hard-charging rushing attack won the region for the second straight year as part of a 13- win campaign.
SECOND TEAM
Carson Granberry, Sr., Lee-Scott Academy
>> Lee-Scott returned to relevance this fall due in large part to its dangerous ground game, which was made possible by players like Granberry. Granberry filled the role of pulling guard well and helped the Warriors' offensive line set the stage for a 1,200-yard rusher.
>> Hill was a key piece on a Reeltown offensive line that set the stage for the Rebels to return to prominence in Class 2A. He led the team in pancake blocks while also playing a considerable amount of snaps on the defensive line.
Jacob Oliver, Jr., Chambers Academy
>> Chambers Academy's signature play is the buck sweep, and Oliver played the role of pulling guard perfectly on the play again and again. Oliver's efforts in his second year starting at guard helped Chambers win 11 games and contend for another title.
Reed Wagoner, Sr., Chambers Academy
>> Lee-Scott's run-first offense could only be successful if its offensive line showed up ready to go, and Wagoner certainly did that week after week. Wagoner was an important pulling guard for the Warriors as they bounced back from a winless season to make the Class AAA playoffs.
Khris Warrens, Sr., Beulah
>> The Beulah offense could only go so far without the likes of Warrens setting the tone up front. Warrens graded out at 80 percent on the line and helped pave the way for an 800-yard rusher.
ATHLETE
FIRST TEAM
Kye Robichaux, Jr., Glenwood
>> When Robichaux touched the ball this fall, opponents' best bet was to slow him down for at least a second. That didn't happen often, as the junior rushed for 1,335 yards and 15 touchdowns and recorded 288 receiving yards and two touchdowns all while playing injured for part of the year.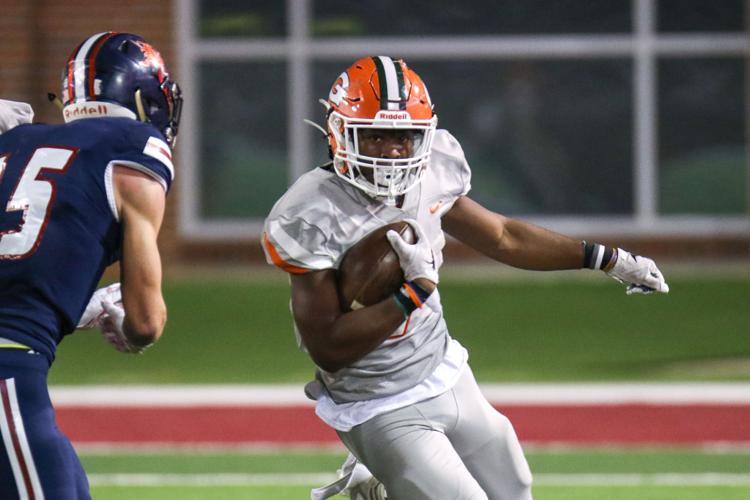 SECOND TEAM
Iverson Hooks, So., Reeltown
>> The Rebels had their most productive offensive in 10 years, and part of the credit goes to their playmaker behind center. Hooks did what he had to do over and over to lead Reeltown to victory, and by the year's end he had 97 carries for 538 yards and eight touchdowns as well as 100 completions for 862 yards and eight touchdowns.
KICKER
FIRST TEAM
Justin Tirado Huerta, So., Notasulga
>> Tirado Huerta did his part to give Notasulga points when it needed them the most. At the conclusion of the season, he was 2-of-4 on field-goal attempts and hit 29 of 31 extra-point attempts.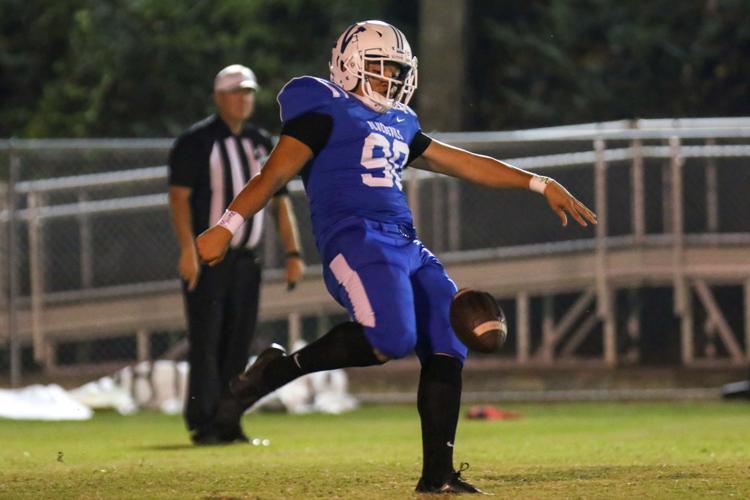 SECOND TEAM
Rovilan Castro, Sr., Lanett
>> Castro got plenty of extra-point practice thanks to being part of a Lanett team that regularly put up a ton of points on Friday night. He was 17-of-17 on extra-point attempts in 2019 as part of a state title-winning team.
HONORABLE MENTION: Sondrekius Cooper, Beulah; Quay Moreland, Beulah; Bryce Newman, Glenwood; JaMariae Daniel, LaFayette; Gabe Cartwright, Lanett; Wilks Fisher, Lee-Scott Academy; Tyrell Pierce, Loachapoka; Keith Heard, Notasulga; Walter Tatum, Notasulga; Jordan Plank, Springwood
2019 All-Area Small School Offense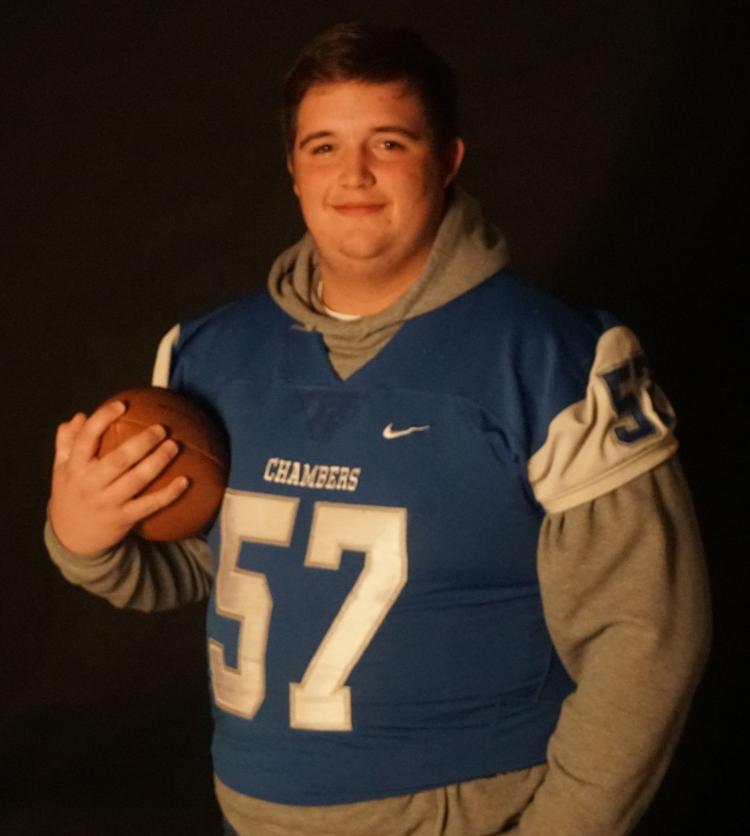 2019 All-Area Small School Offense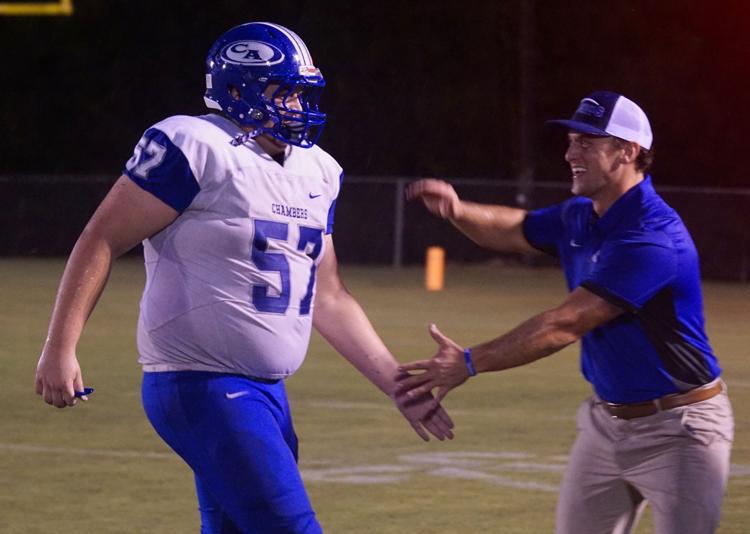 2019 All-Area Small School Offense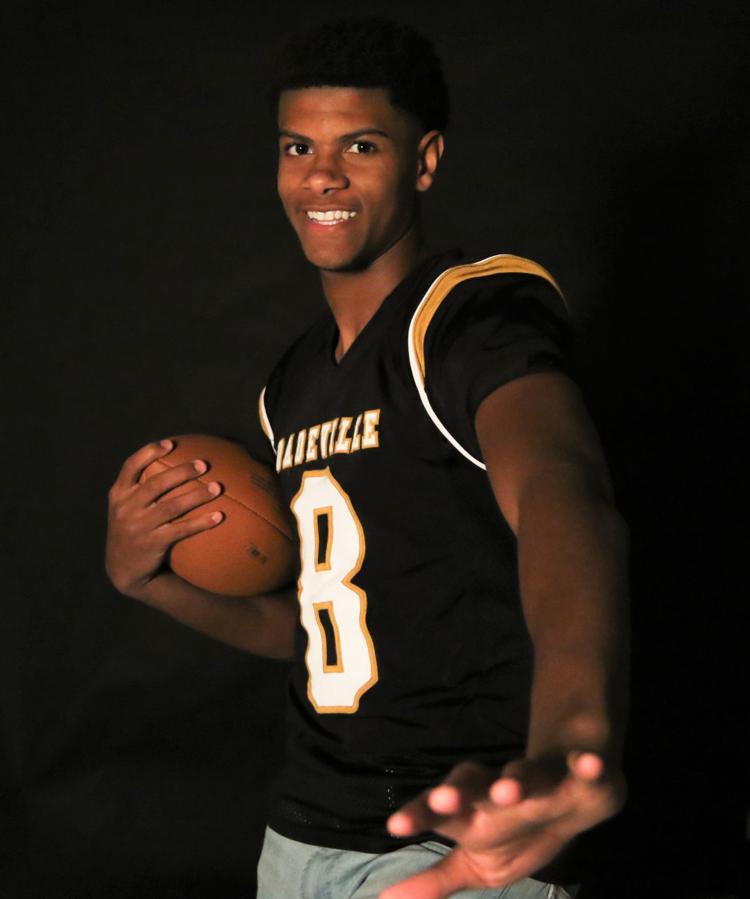 2019 All-Area Small School Offense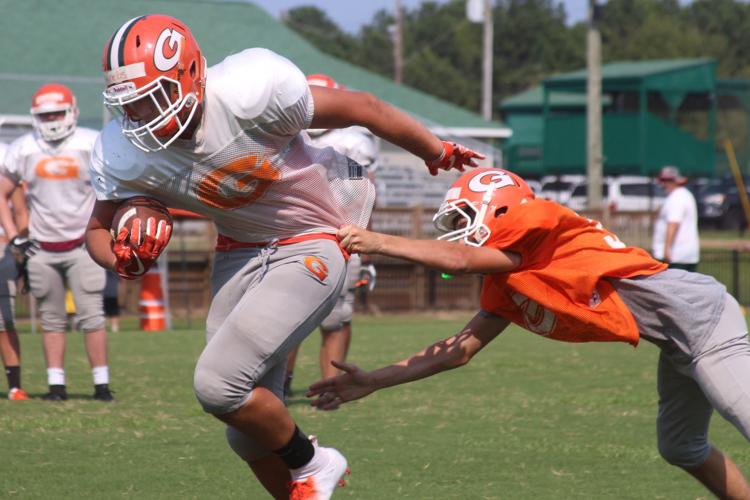 2019 All-Area Small School Offense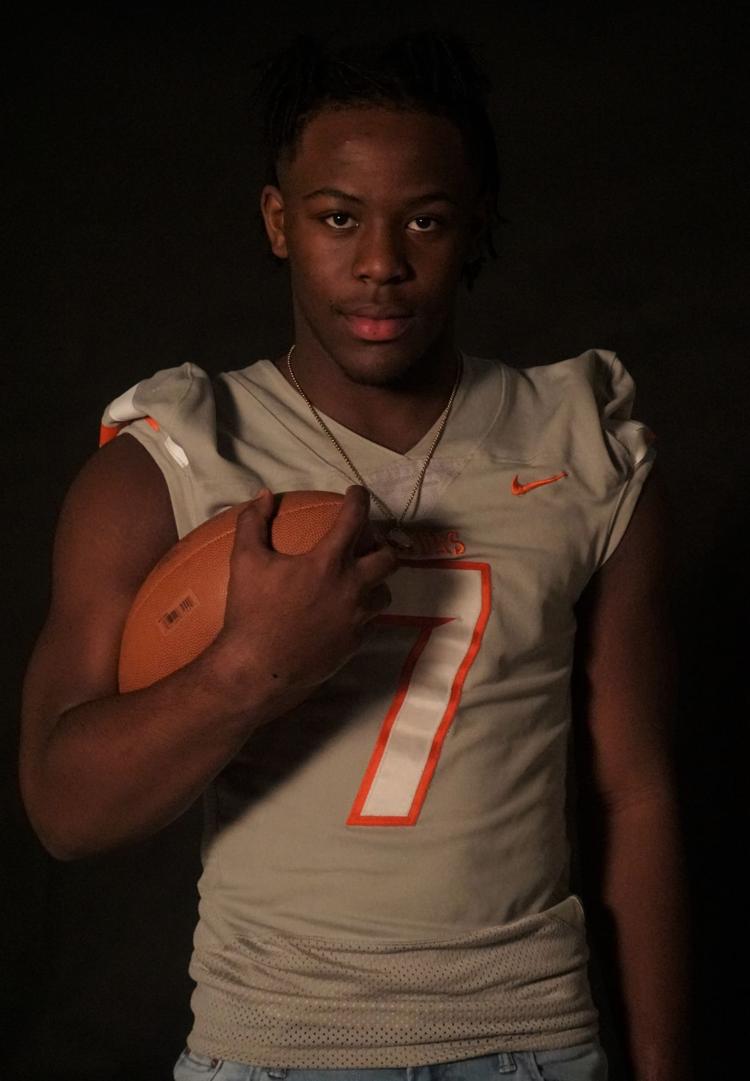 2019 All-Area Small School Offense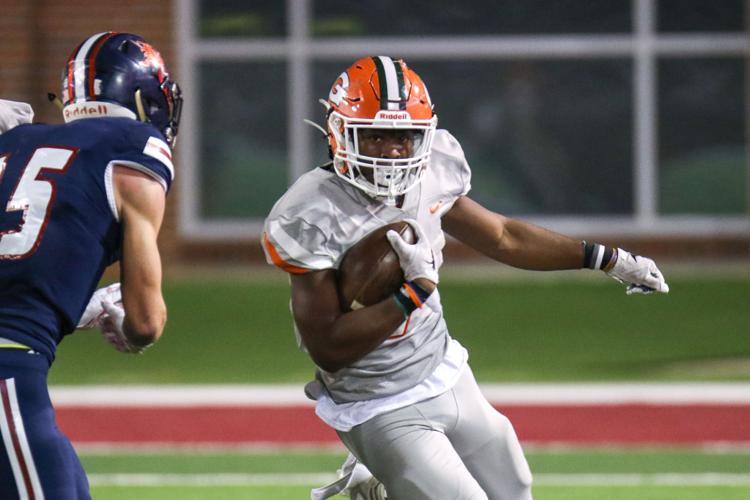 2019 All-Area Small School Offense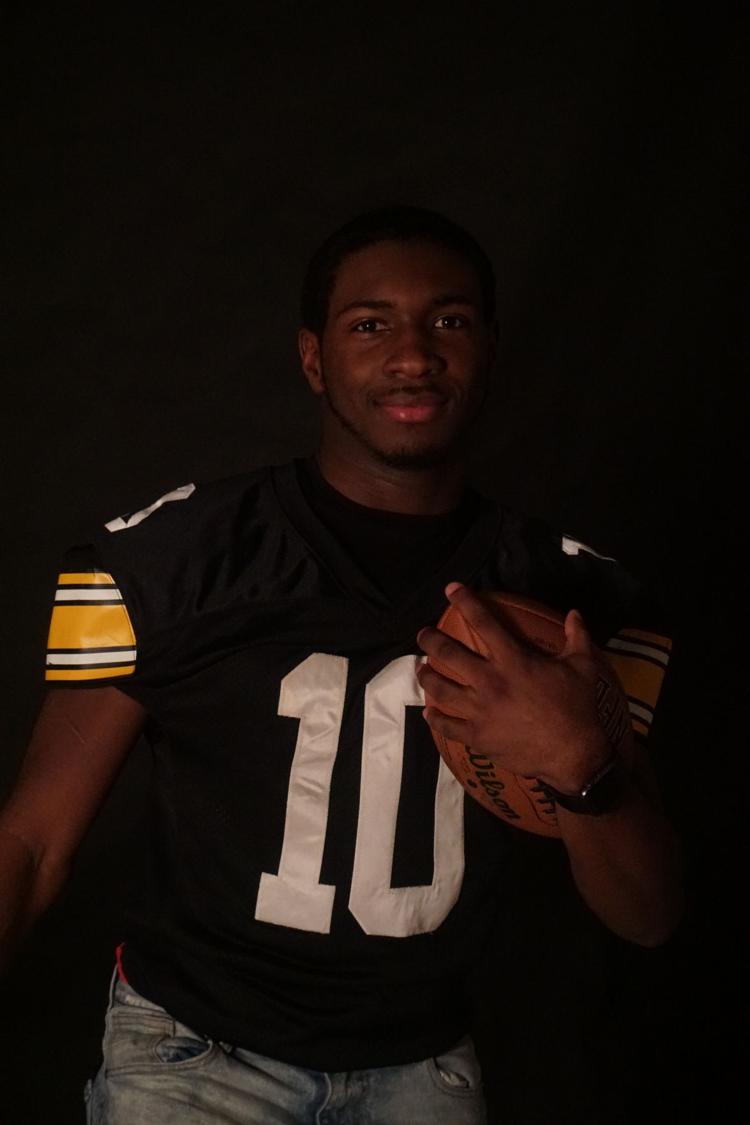 2019 All-Area Small School Offense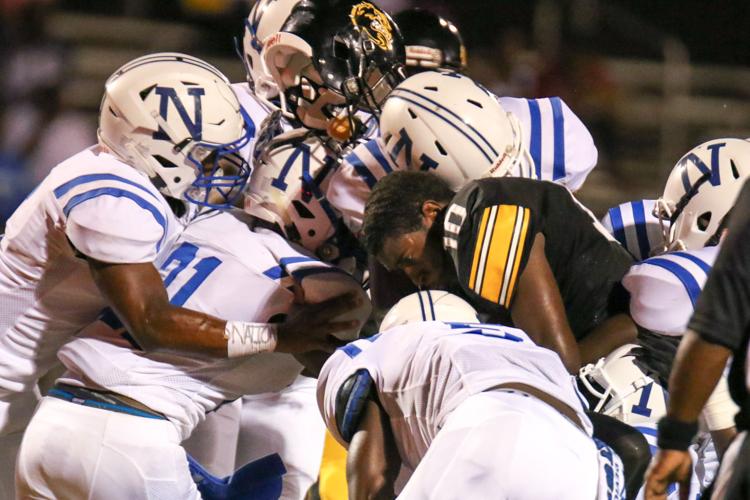 2019 All-Area Small School Offense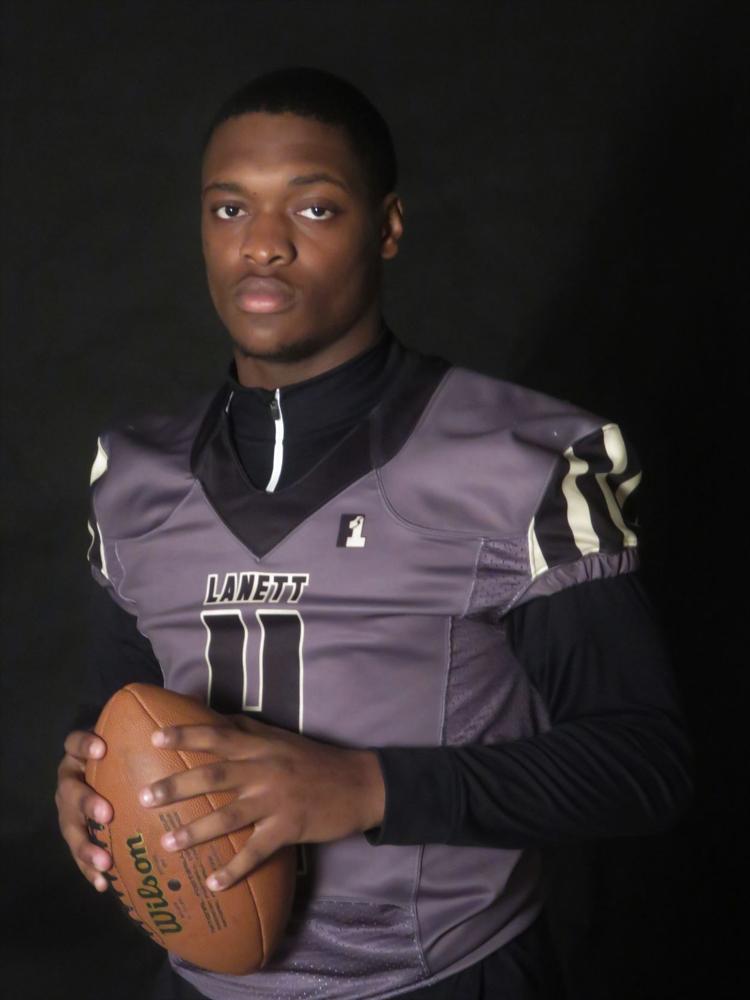 2019 All-Area Small School Offense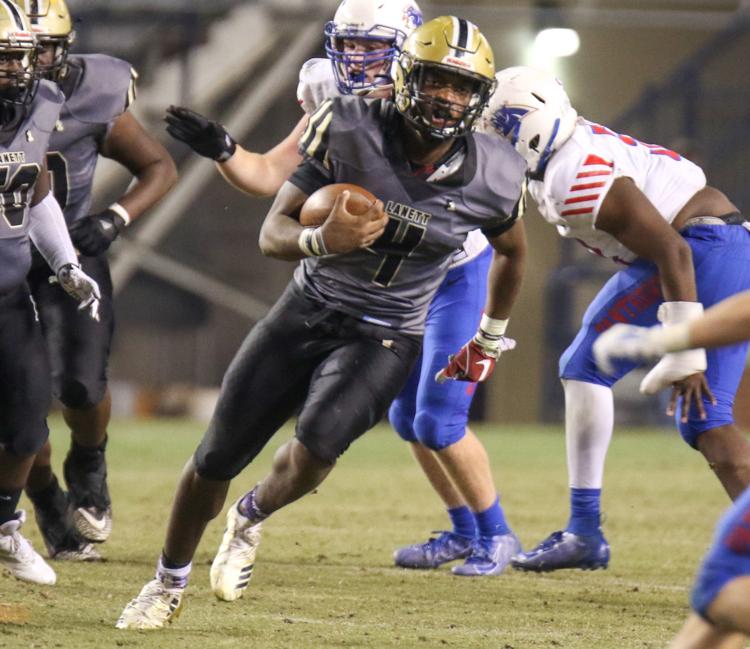 2019 All-Area Small School Offense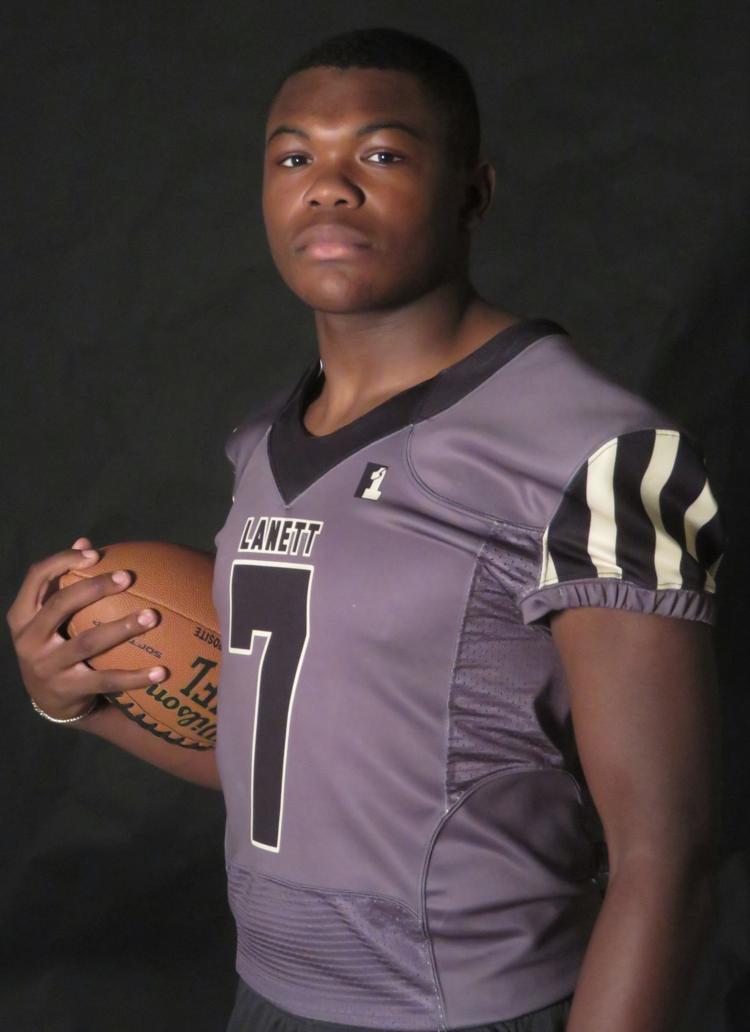 2019 All-Area Small School Offense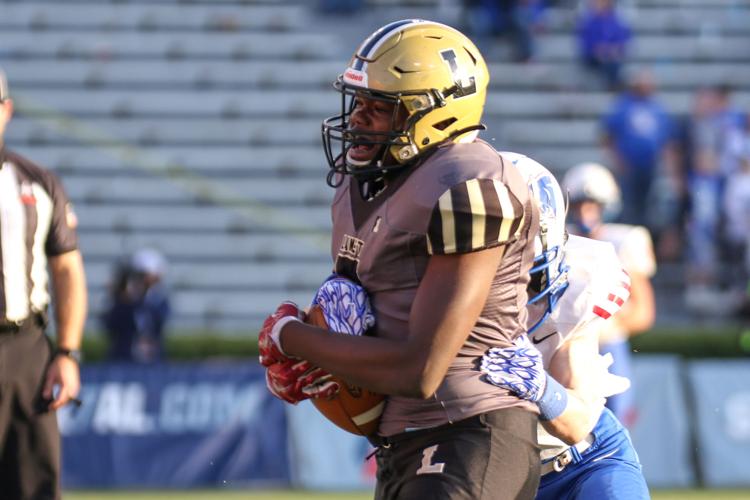 2019 All-Area Small School Offense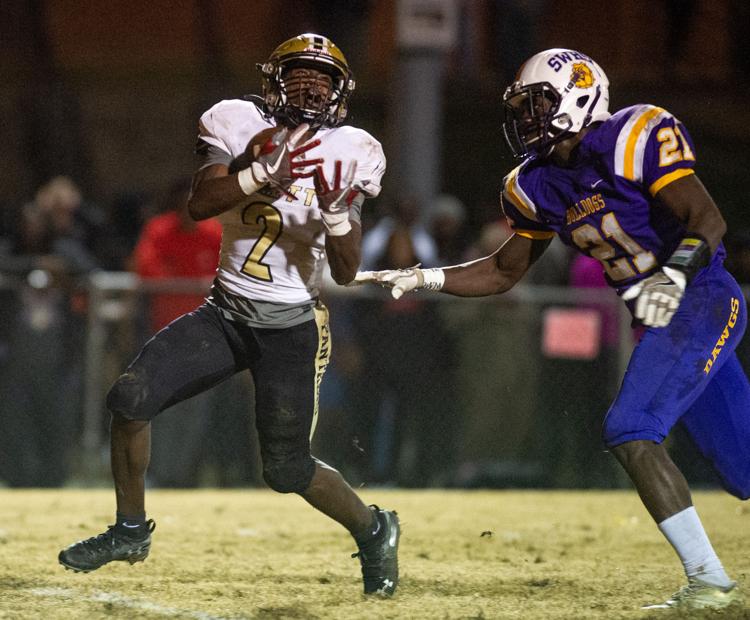 2019 All-Area Small School Offense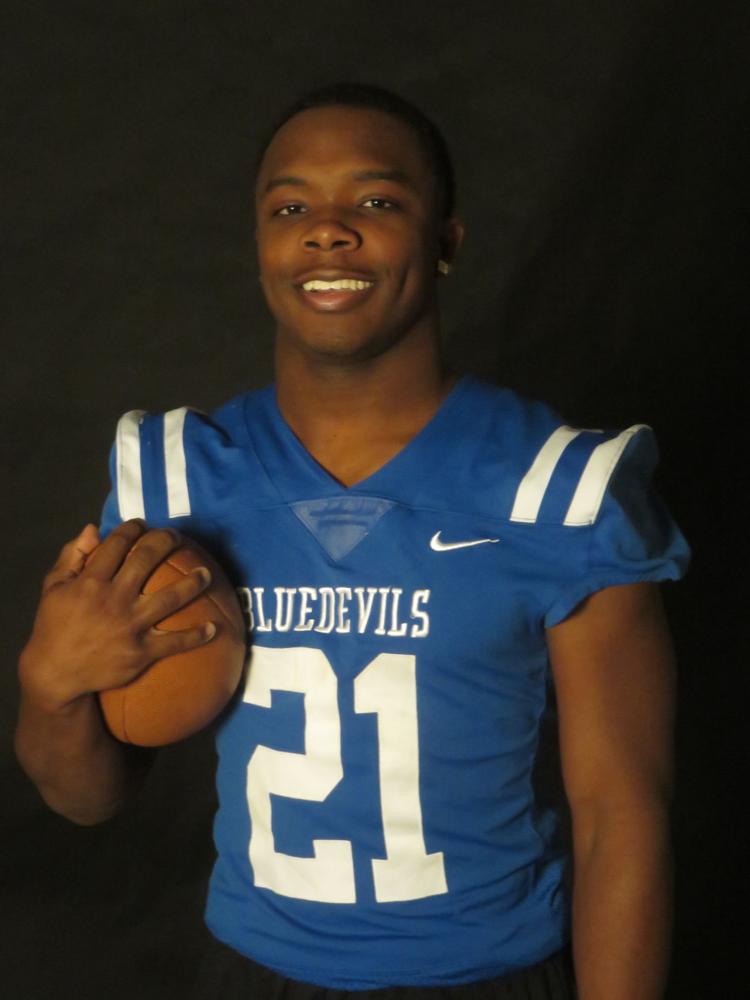 2019 All-Area Small School Offense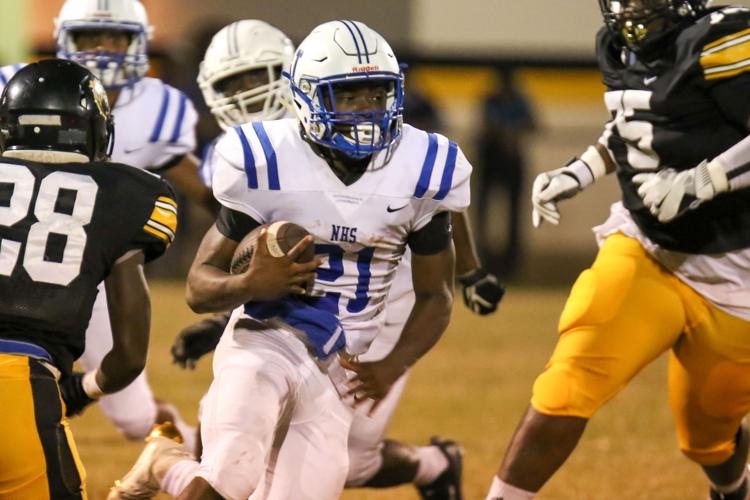 2019 All-Area Small School Offense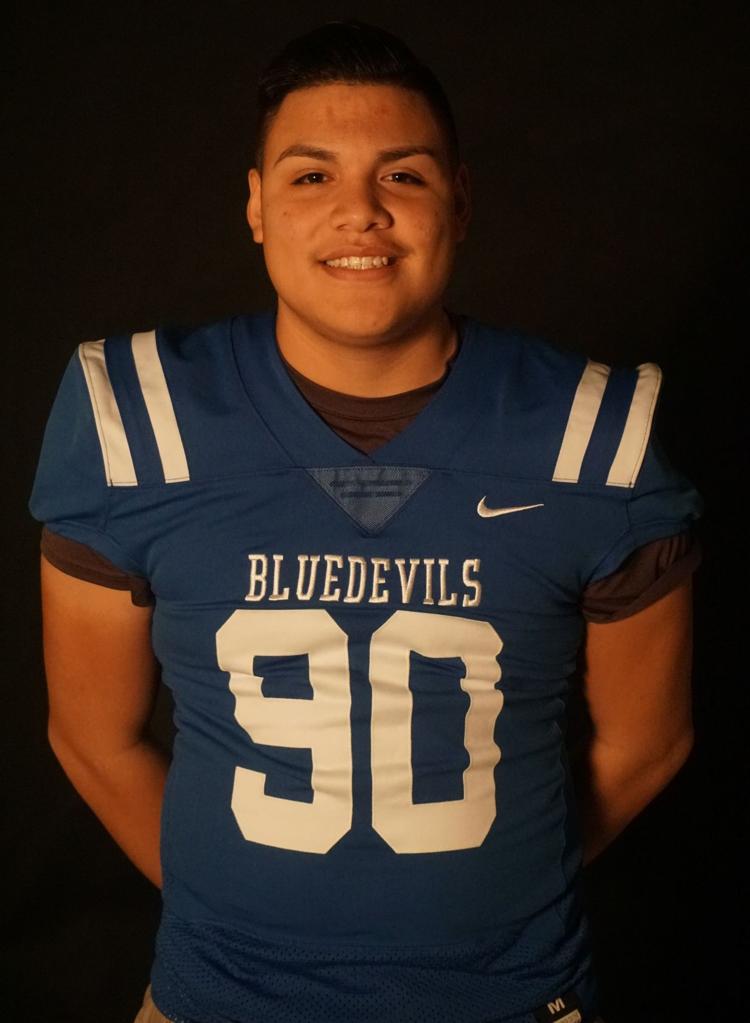 2019 All-Area Small School Offense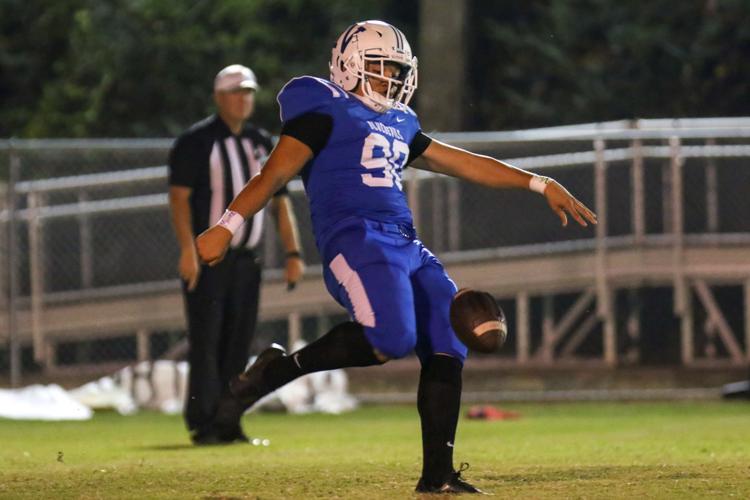 2019 All-Area Small School Offense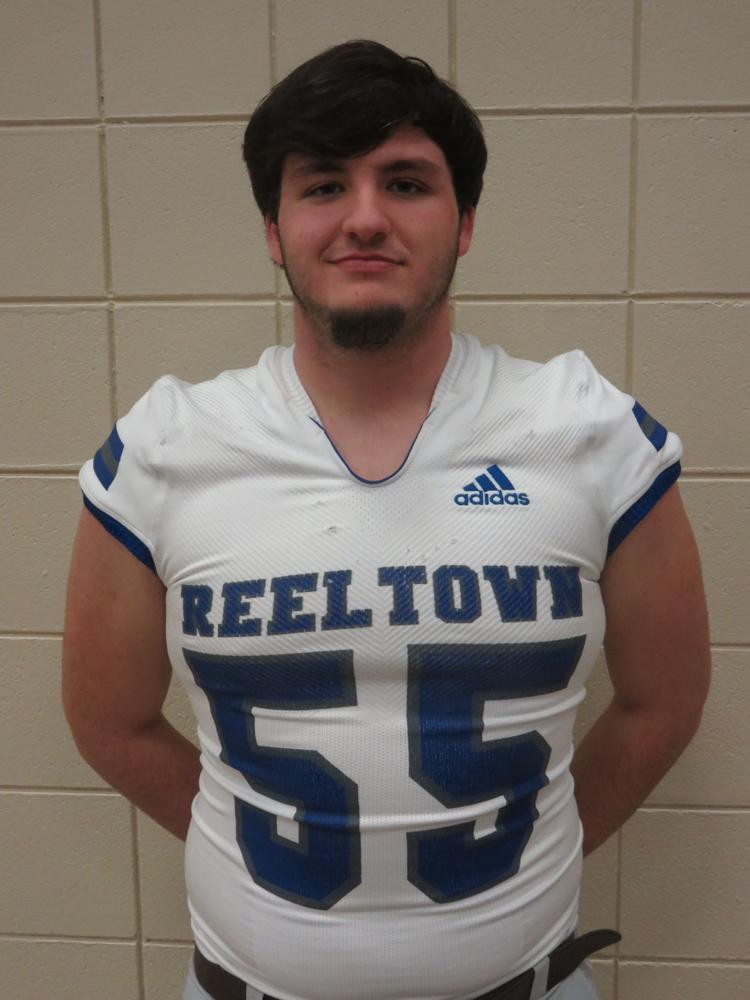 2019 All-Area Small School Offense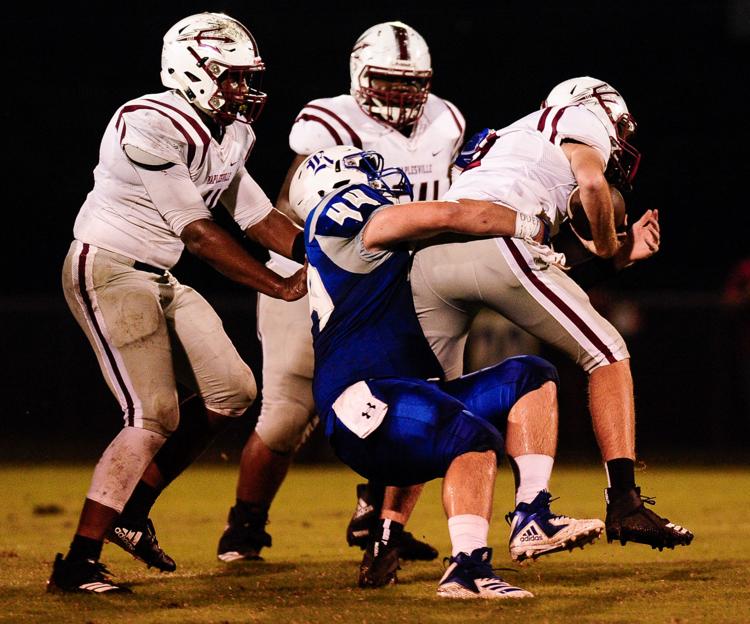 2019 All-Area Small School Offense
2019 All-Area Small School Offense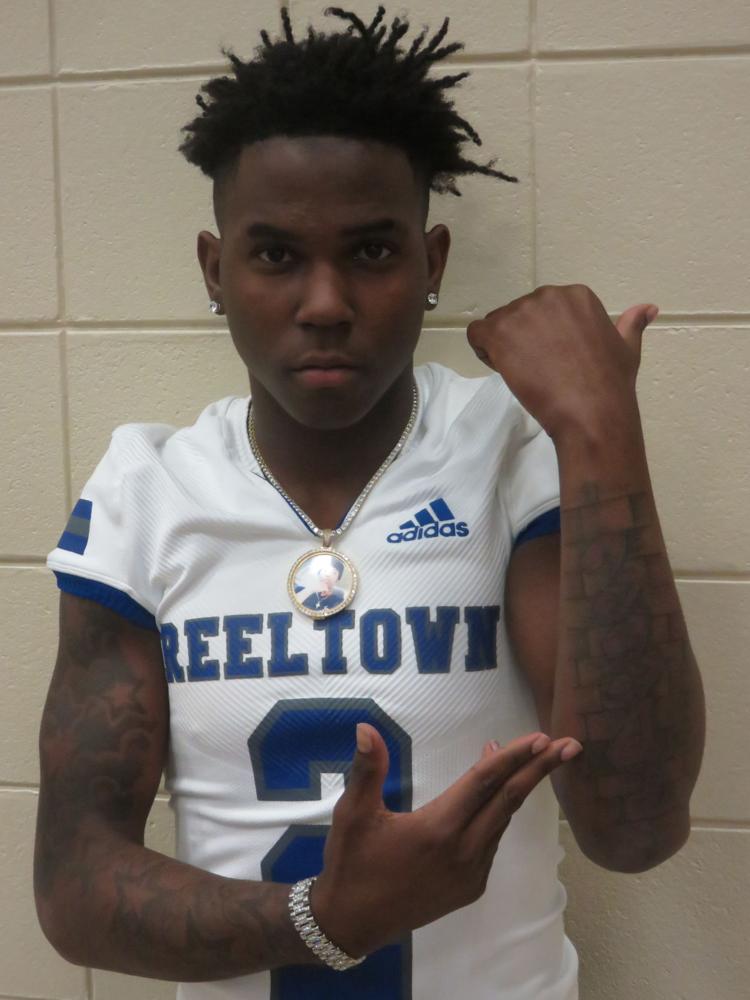 2019 All-Area Small School Offense