On Friday night, the Smiths Station faithful packed into Panther Stadium for the first home game of the season. Led by a tough pass defense, Smiths Station claimed a 16-6 victory over Valley.
The first drive for Smiths Station started exactly how the Panthers wanted it to: with a touchdown. A long six minute, 16-play drive for the Panthers ended up as six points when Corey Minton powered his way into the end zone on a quarterback sneak.
PHOTO GALLERY: See photos from the Smiths Station vs. Valley high school football game in a gallery at the end of this story. 
For the rest of the first half, both teams were locked in a defensive showdown. This was highlighted by the Smiths Station defensive line. With Valley threatening inside the 5-yard line, the Panthers defense became a brick wall, creating a 4th-and-goal stop at the 1 to cap it off.
The Panthers defense did not stop there, either.
On the final drive of the second half, momentum was in Valley's favor, following a 45-yard run by the Rams' KD Hutchinson. Smiths Station's defense did not back down, forcing another turnover on downs inside the 10-yard line.
"Our kids played their guts out tonight on defense," Smiths Station head coach Mike Glisson said after the game.
The Ram offense finally sparked some life in the second half, when Hutchinson broke free for a 70-yard touchdown run, bringing Valley within an extra point of tying the game. The extra-point attempt, however, was no good, leaving the Rams in a 7-6 hole with 6:48 left in the third quarter.
Hutchinson, a sophomore, totaled 179 yards of offense by the end of the night, easily making him Valley's top offensive performer.
Heading into the fourth quarter with a 7-6 lead, Smiths Station added some insurance when Minton connected with wide receiver Logan Galloway for a 34-yard touchdown.
The Panthers later added three points courtesy kicker Taylor Walker's 25-yard field goal with 1:51 to go. This secured the win for the Panthers, sending the student section deemed "The Jungle" home happy and the football team on their way with a 2-0 record.
Smiths Station will face its toughest test of the young season next Friday when the Panthers travel to Phenix City to face third-ranked Central. Valley looks to get is first win when they travel to Beauregard, which is also looking for its first win.
Smiths Station 16, Valley 6
SS - Corey Minton 1-yard run (XP good), 5:55
V - KD Hutchinson 70-yard run (XP no good), 6:48
SS - Minton 34-yard pass to Logan Galloway (2-pt conversion no good), 6:22
SS - Taylor Walker 25-yard field goal, 1:51
Smiths Station vs. Valley high school football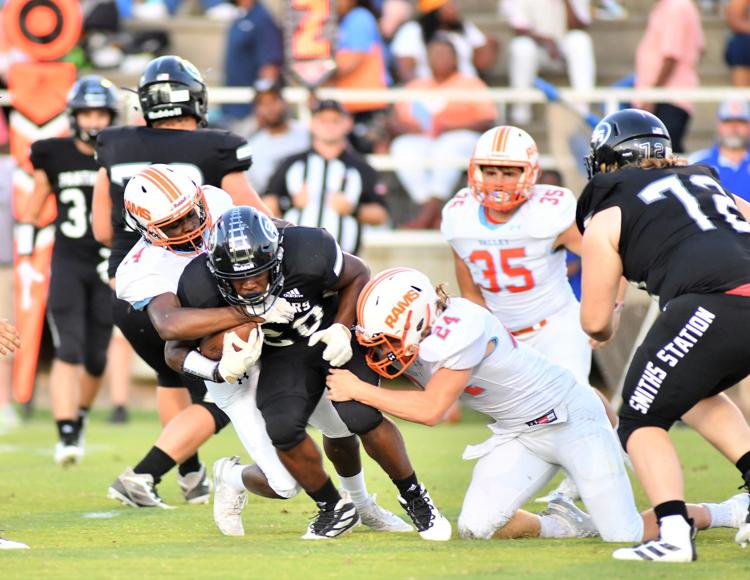 Smiths Station vs. Valley high school football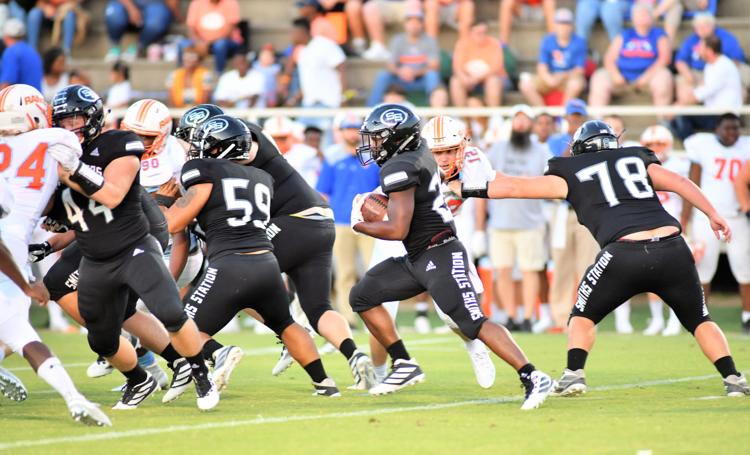 Smiths Station vs. Valley high school football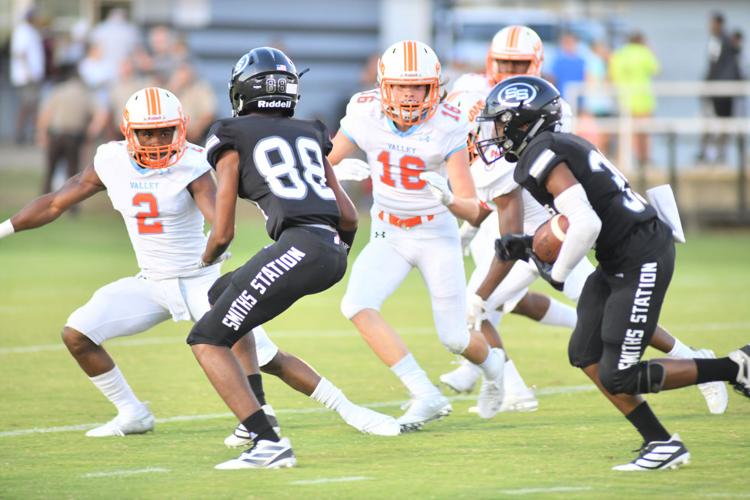 Smiths Station vs. Valley high school football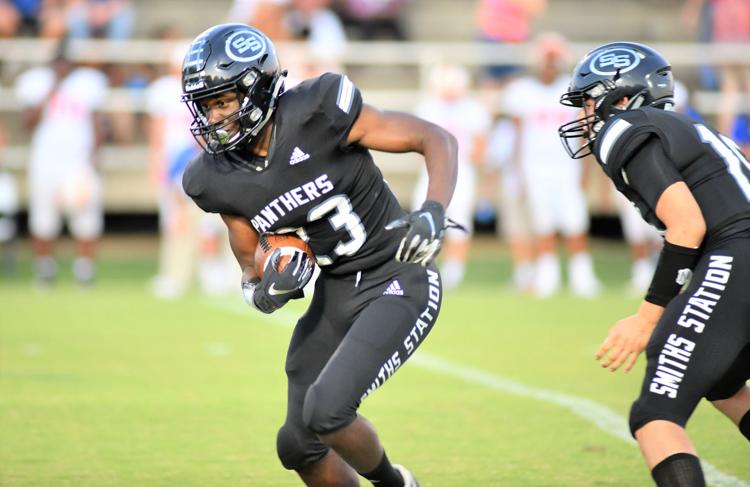 Smiths Station vs. Valley high school football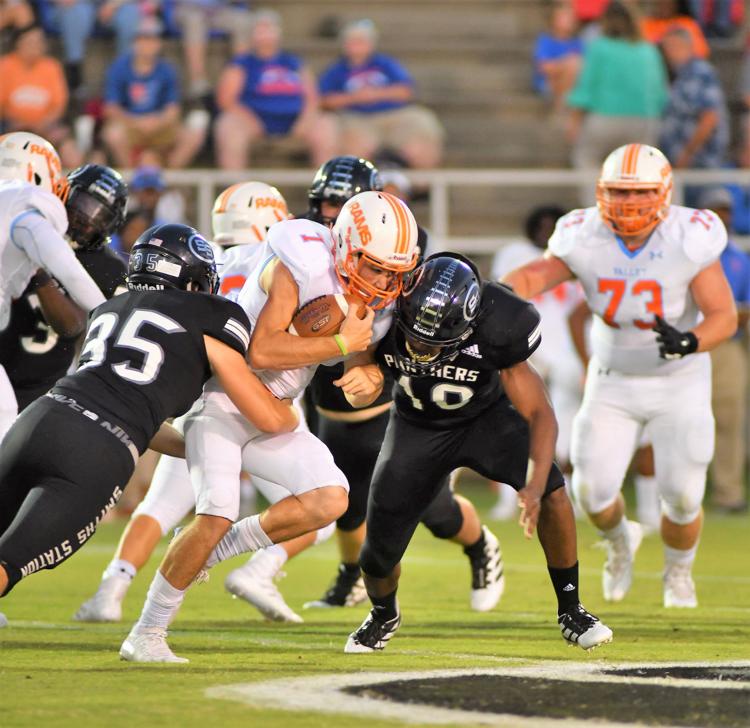 Smiths Station vs. Valley high school football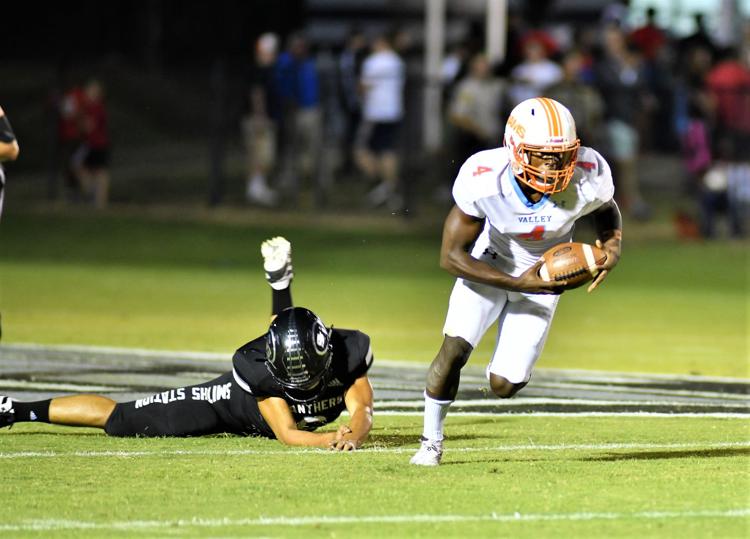 Smiths Station vs. Valley high school football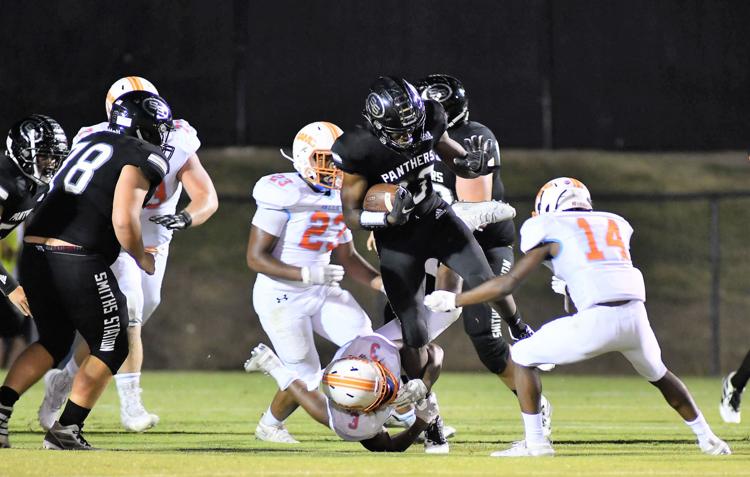 Smiths Station vs. Valley high school football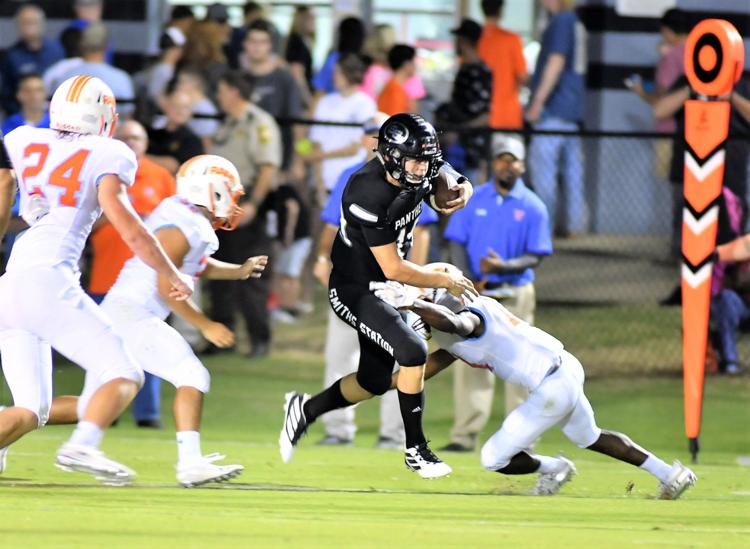 Smiths Station vs. Valley high school football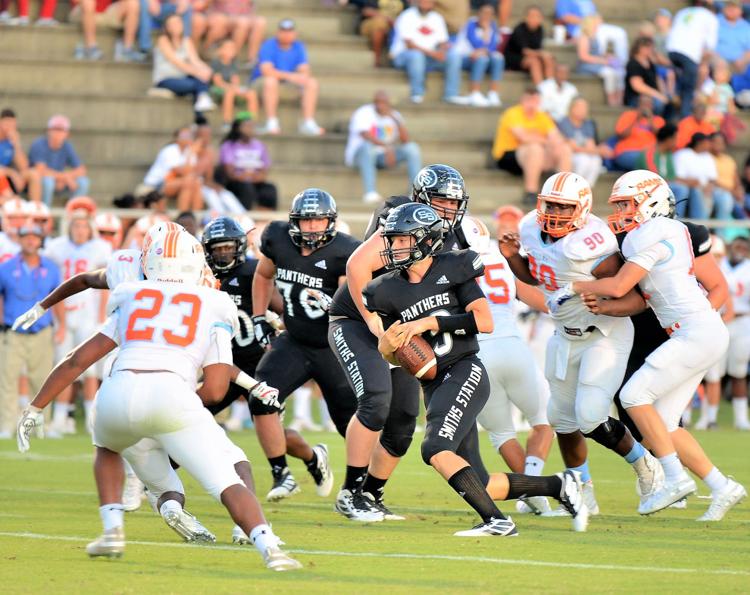 Smiths Station vs. Valley high school football