Last season, the Tallassee Tigers hosted Valley and blanked the Rams 23-0. If the Rams want to remain in first in Region 2-5A, they'll have revenge on their minds tonight.
Valley (4-2, 3-0) takes on Tallassee (2-2, 1-1) at home in an important region showdown for both schools. The Rams are looking to clinch a playoff berth as well as maintain their lead with a win, while the Tigers are hoping to stay in the thick of things after missing the playoffs last year for the first time since 2007.
The Tigers enter the matchup after an unusual scheduling situation. Tallassee had back-to-back bye weeks, which means tonight's game will be the team's first since beating Carroll 10-6 on Sep. 13.
Tallassee head coach Mike Battles Jr. was pleased with how his players and coaches handled so much time between games, adding that they spent the first week focusing on themselves before really game planning for Valley in the second week.
Although so much time between play is abnormal, Battles liked the energy he's seen from his players in the lead-up to the game.
"I think our kids are a little anxious. We've had some good practices out there. There's been a lot of hustle and a lot of jumping around," Battles said. "I think they're ready to get back out there on Friday night."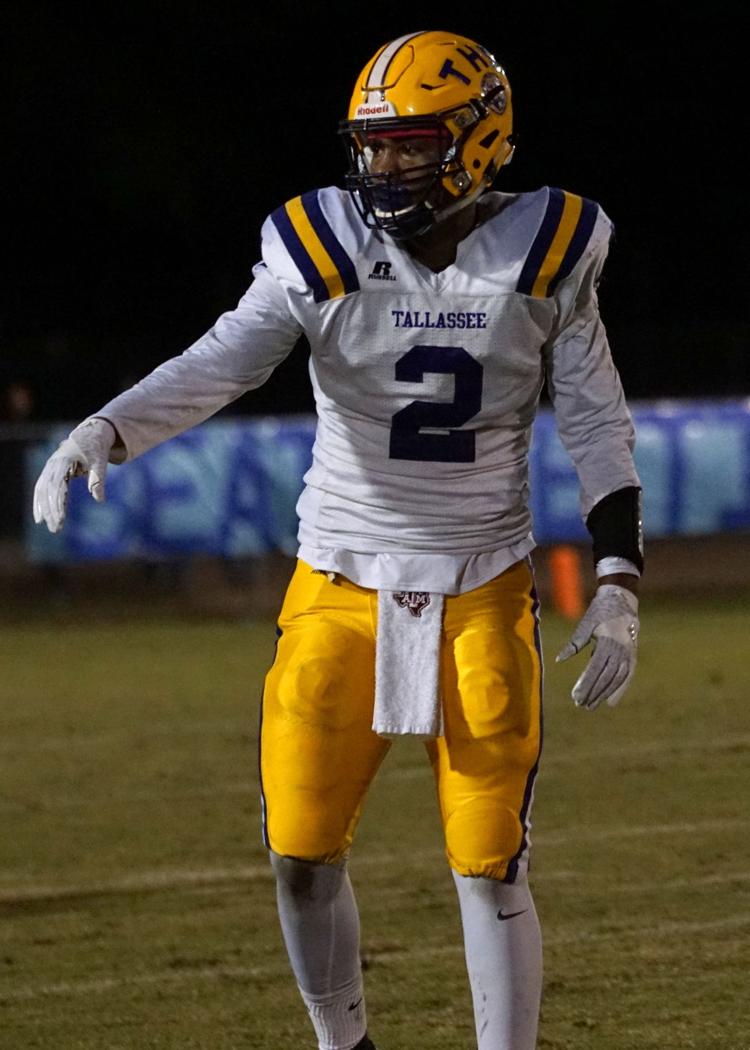 Through four games, Battles pointed to Tavarious "Truck" Griffin as being a key contributor on both sides of the ball. Battles also complimented quarterback Tyler Ellis as well as the entire offensive line, which he said is miles ahead of where it was in Week 1.
Griffin and the rest of the Tigers had their work cut out for them against a Rams team that is rolling right now.
Valley took care of business in non-region play last week, beating Marbury 48-28. Rams head coach Buster Daniel said the Rams were the better team as far as talent, but costly mistakes allowed Marbury to hang around much longer than they should have.
The Rams are hoping to take the positives from the game — which included 48 points and almost 500 yards of offense — into an important region showdown.
Last season, Valley had to sweat it out until the final week of region play to make the playoffs for the first time since 2013. To clinch a spot with two more region games to go would be a huge moment for Daniel and the Rams program.
"That's still not our ultimate goal — which is to be region champions — but that will be a big step toward that final goal. Anytime you can get to the playoffs, no matter where you are, that's big for the community and the players," Daniel said. "It had been awhile since they've been in the playoffs, so that was big for those guys last year. But they're not satisfied.
"They worked all offseason and tried to improve their skills so that we could be region champions and go further than the first round of the playoffs."
Daniel spoke highly of Tallassee, saying the Tigers are as good as ever before and will take advantage of any mistakes you make. He pointed to Griffin as a player Valley had to slow down, especially because Tallassee uses him in all sorts of ways on offense and defense.
Daniel's main objectives in the game are to cut out the mistakes, specifically costly penalties. He called for the Rams to be more disciplined and also for his defenders to make sure tackles and to be in the right place at the right time.
Battles, meanwhile, complimented Daniel and his staff for retooling after an 0-2 start to the season. Battles pointed to Valley running backs BJ Baker and KD Hutchinson as key players in the game and emphasized how important it was for the Tigers to slow them down.
Additionally, Battles stressed taking advantage of any big-play opportunities on offense, especially since Valley's offense is averaging just over 27 points per game this year.
The Rams may be sitting on top of the region right now, but that's of little consequence to the Tigers. Tallassee is focused on a return to the postseason, and a win over Valley would prove pivotal in making it happen.
"It's that time of the year. It's the back end of the schedule. There's a bunch of teams right there in that .500 area where a win here or a loss there can change their outcomes," Battles said. "It's a region game, and if you want to get to the playoffs you've got to win it. If we're fortunate enough to win this game, then it makes the next game even more important.
"If we win, it's still going to be tough because we've still got some quality football teams to play. It's just that it does put us one step closer."