Small School All-Area Team
FIRST TEAM
Tae Burton, Sr., G, LaFayette
>> Burton was a driving force as part of a LaFayette team that was undefeated for the majority of the 2019-2020 season. When the team's run ended, Burton averaged 15.3 points, 4.1 rebounds and 3.5 assists per game for the 31-1 Bulldogs. Burton has been selected as the Opelika-Auburn News' Small School Boys Basketball Player of the Year.
Payton Allen, Jr., G, Chambers Academy
>> Allen held onto the reins of the Rebels' offense throughout the season and made enough plays to get the team back to the Class A championship game. Allen ended his junior campaign with one triple-double and 10 double-double and averaged 19.4 points, 8.2 rebounds and 5.6 assists per contest.
Zameron Boozer, Sr., F, Lanett
>> The Jacksonville commit was simply dominant down low this winter, and his play helped Lanett reach the state championship for the fourth time in five seasons. Boozer put up 14 points, nine rebounds and two assists per game in his senior season.
Corey Boston, Sr., G, LaFayette
>> Boston was the point guard for an electric Bulldogs team that was two wins away from a Class 2A state championship. Boston made countless plays in his senior season and ended the year with 13.7 points, 4.9 rebounds and 6 assists per game.
Kintavious Dozier, Jr., G, Lanett
>> Dozier showed little hesitation after transferring from Valley and made countless plays to get the Panthers to the Class 1A state title game. In his first season at Lanett, Dozier averaged 26 points, 4 rebounds and 5 assists per game.
Francis Okeyia, Sr., F, Springwood
>> When it came to slowing down Okeyia this season, there were very few teams that cracked that code this winter. He delivered countless highlight reel-worthy plays for the Wildcats, and by the time the season ended he had recorded 19.6 points, 11.0 rebounds and 6.7 assists per game.
SECOND TEAM
PJ Eason, Jr., F, Dadeville
>> Eason used his size to his advantage as he helped a dangerous Dadeville team make a deep playoff run. He walked away averaging 10.1 points, 7.7 rebounds and 2.3 assists per contest while also recording 54 blocks and 82 steals.
Aaron Frazier, Sr., G, Loachapoka
>> Frazier was a big-time playmaker for Loachapoka on the hardwood just as he was on the gridiron. He ended his high school career with a bang by averaging a team-high 14.1 points per game while also leading the Indians in a number of other categories such as assists and rebounds.
Antonio Green, Sr., F, Notasulga
>> Green held his own against some of Class 1A's toughest big men and helped the Blue Devils reach the state tournament. He leaves the Blue Devils program having averaged 12.4 points with 3.1 rebounds per game.
Connor McGinty, Jr., G, Lee-Scott Academy
>> McGinty set the standard on the hardwood for the Warriors in a 2019-2020 season during which they won 19 games. McGinty recorded a team-high 11.5 points per game in addition to 5.0 rebounds and 3.9 assists per contest and also had 64 steals.
Markevious Moore, Sr., G, LaFayette
>> Moore was a crucial piece in a loaded LaFayette team that dominated the opposition throughout the winter. He averaged 10.7 points, 2.4 rebounds and 3.0 assists per contest for a Bulldogs squad that went 31-1.
Jhymias Patrick, Sr., G, Dadeville
>> Patrick made countless plays for the Tigers in a season in which they showed they were a tough team to beat in Class 3A. Patrick averaged a team-high 13.2 points per game this season while also contributing 7.1 rebounds and 2.5 assists per game.
HONORABLE MENTIONS
Raphe Daniel, Chambers Academy; Jamarion Wilkerson, Dadeville; Landis Boyd, Glenwood; Bryce Rosier, Glenwood; Jordan Wallace, LaFayette; Cameron Boozer, Lanett; Kristian Story, Lanett; Eli Arwood, Lee-Scott; Jordan Holley, Loachapoka; Jayquan Lindsay, Notasulga; Coleman Hull, Springwood
Large School All-Area Team
FIRST TEAM
Jamicah Humphrey, Jr., G, Tallassee
>> Humphrey became a true breakout player in the area this season as he helped the Tigers set a new program record for wins. He led the way with a team-high 14.6 points per game to go with 4.4 assists per contest. Humphrey's play led to his selection as the Opelika-Auburn News' Large School Boys Basketball Player of the Year.
Jerrell Bellamy, Jr., F, Central-Phenix City
>> Bellamy was as big as they come in the area this season – both literally and figuratively. He posed problems for Central's opponents throughout the year, and he ended his junior campaign averaging 13.5 points and 9.8 rebounds per game.
Brandon Howard, Jr., F, Opelika
>> Howard helped Opelika stay in the fight game after game and came up big in some of the Bulldogs' biggest moments. He enters his senior season after averaging 14 points and 7.2 rebounds per game as a junior.
Donovan Pearman, Jr., G, Smiths Station
>> Pearman did his part night after night to keep the Panthers competitive during the 2019-2020 season. When his junior season was said and done, he had averaged 17.6 points, 3.4 assists, 2.9 rebounds and 2.6 steals per contest.
Jay Sinclair, Jr., G, Beauregard
>> Sinclair simply refused to be stopped when he was on the court for the Hornets this winter. He scored over 30 points six times and was one of AHSAA's top scorers during a season in which he averaged 23.4 points, 4.2 rebounds and 5.3 assists per game.
Jacquez Trammell, Jr., G, Valley
>> Trammell and the Rams found themselves in a competitive area this season, but the difficult schedule didn't stop Trammell from showing out. He posted 18.2 points, 6.3 rebounds and 3.3 assists per game and shot 19-of-30 from 3-point range.
SECOND TEAM
Jae Baker, Jr., G, Auburn High
>> Baker was one of several Tigers players who stepped up and had outstanding moments during a season in which the team won the area tournament for the first time since 2012. Baker ended the year averaging 8.1 points and 2.4 rebounds per contest.
Jayden Buckley, So., G, Auburn High
>> Buckley was one of the youngest players who routinely found playing time for the Tigers, but he made the most of every minute he got on the court. He averaged 7.8 points and 2.6 rebounds as part of an Auburn squad that won 18 games in 2019-2020.
Xavier Carnes, Jr., G, Central-Phenix City
>> Carnes orchestrated Central's offense in a season full of big moments, many of which came thanks to his playmaking ability. When the season ended, Carnes had averaged 13.6 points, 3.7 rebounds, 3.5 assists and 2.8 steals per game.
Tavarious "Truck" Griffin, Sr., Tallassee
>> Griffin is well-known for his nickname, and he backed it up by trucking through big men to the basket throughout the winter. He ended his final season as a Tiger by averaging 9.5 points and 11.3 rebounds per game while recording five double-doubles.
KD Hutchinson, So., G, Valley
>> Hutchinson had a knack for making big plays happen on the hardwood just like he did on the football field for Valley last fall. He led the team by averaging 4.9 assists per game while also contributing 12.1 points and 3.1 rebounds per contest.
Tyrek Turner, Sr., F, Tallassee
>> Turner was part of a vital core group for the Tigers who worked together to make history at Tallassee by surpassing the 22-game win mark. Turner proved he wouldn't let any opponent push him around, and he ended his high school career by averaging 13.2 points, 9 rebounds and 3 blocks per game.
HONORABLE MENTIONS
Eli Elston, Auburn High; Noah Warren, Auburn High; Karmello English, Central-Phenix City; Grady Bynum, Opelika; Ja Carr, Opelika; Zay Madden, Smiths Station; Jayln Daniels, Tallassee; Demarice Farrow, Valley
2019-20 All-Area Boys Basketball Team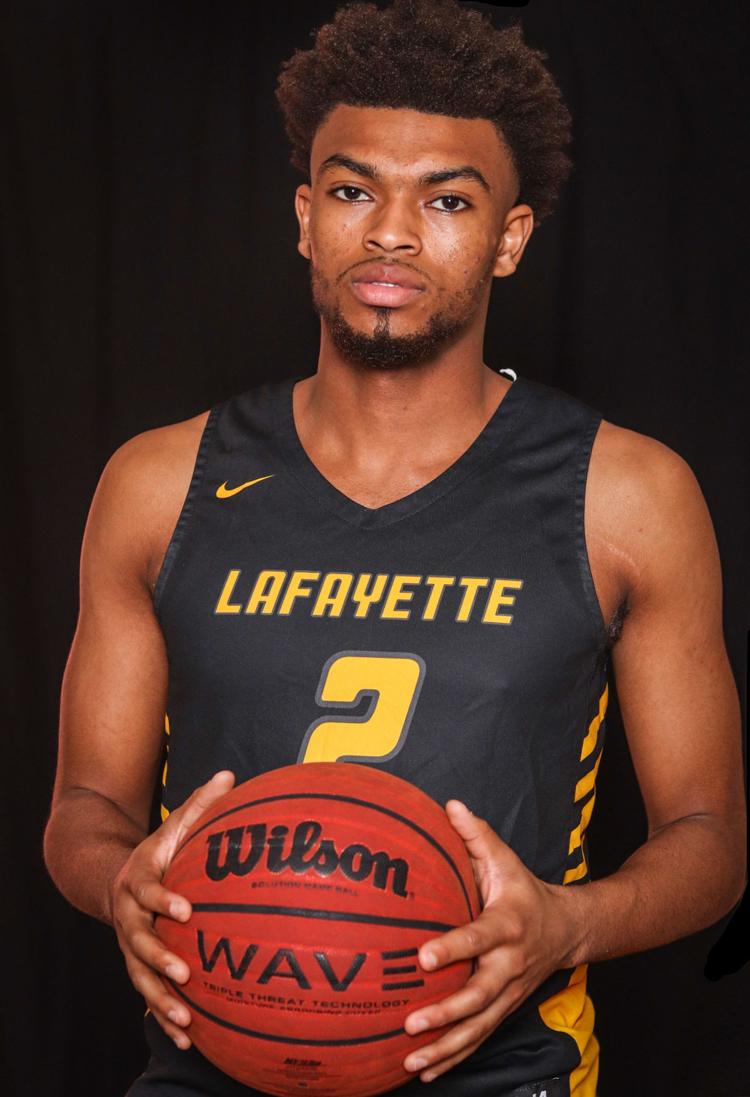 2019-20 All-Area Boys Basketball Team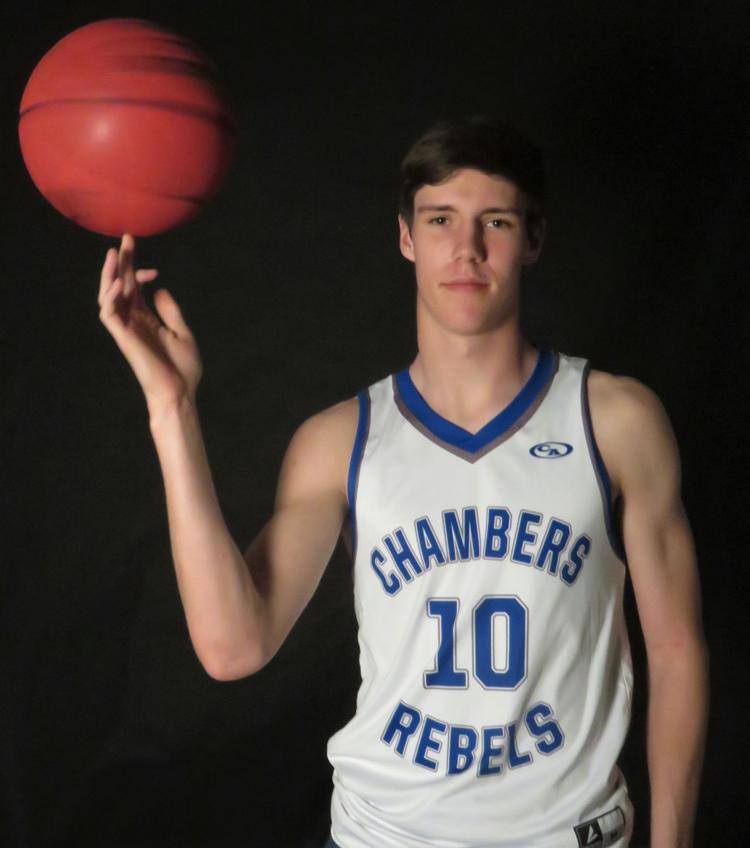 2019-20 All-Area Boys Basketball Team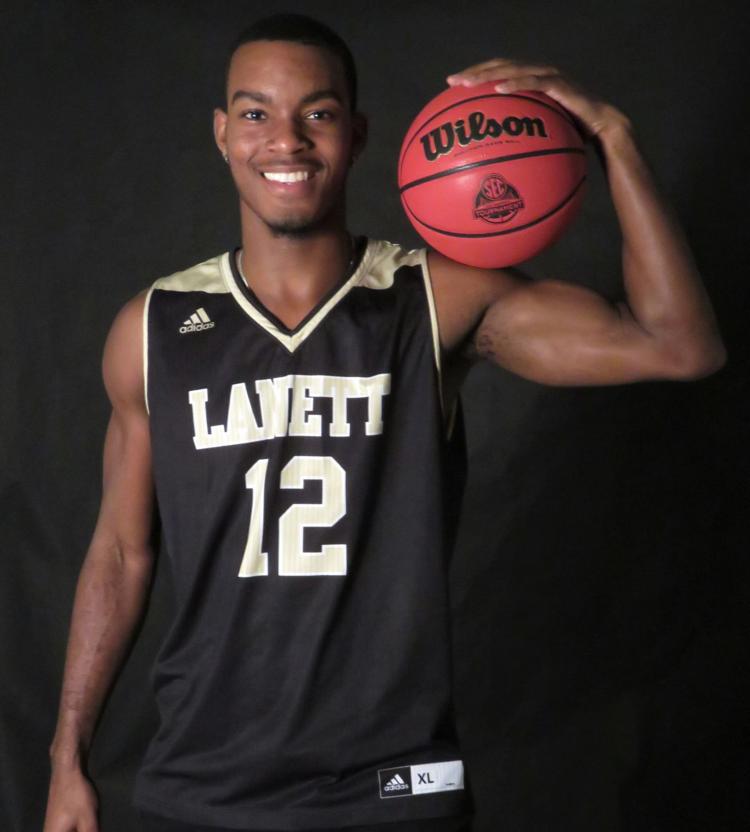 2019-20 All-Area Boys Basketball Team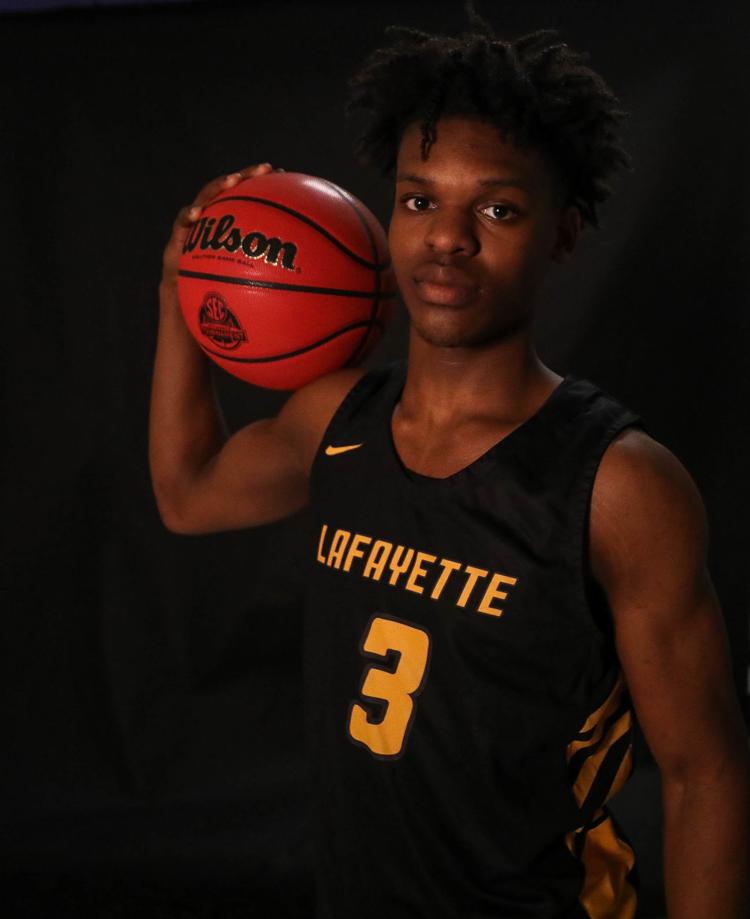 2019-20 All-Area Boys Basketball Team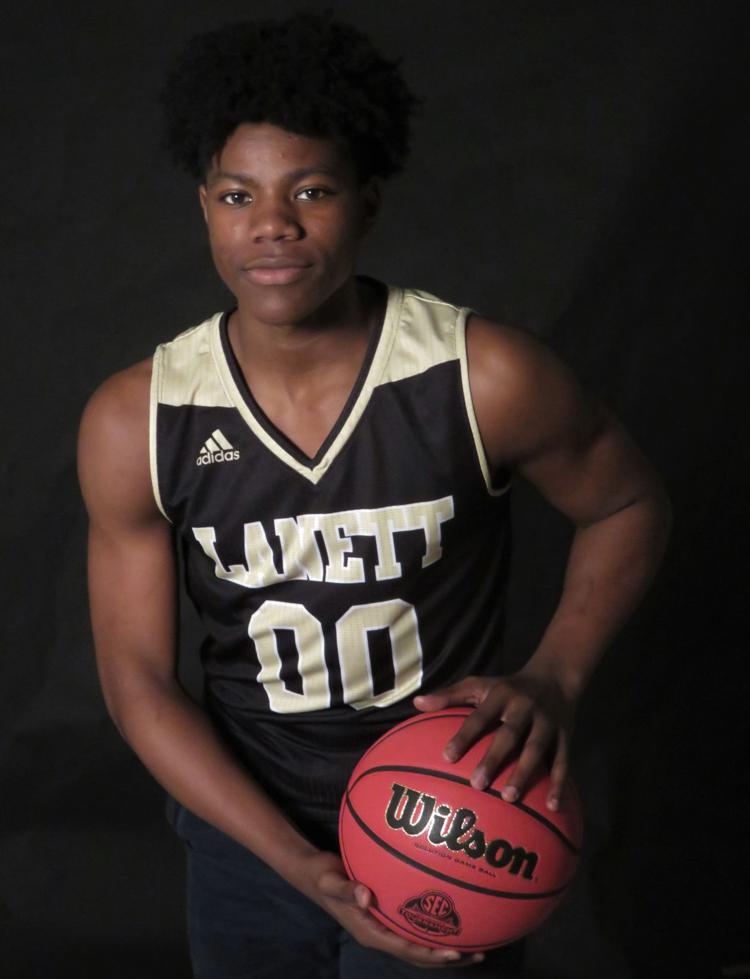 2019-20 All-Area Boys Basketball Team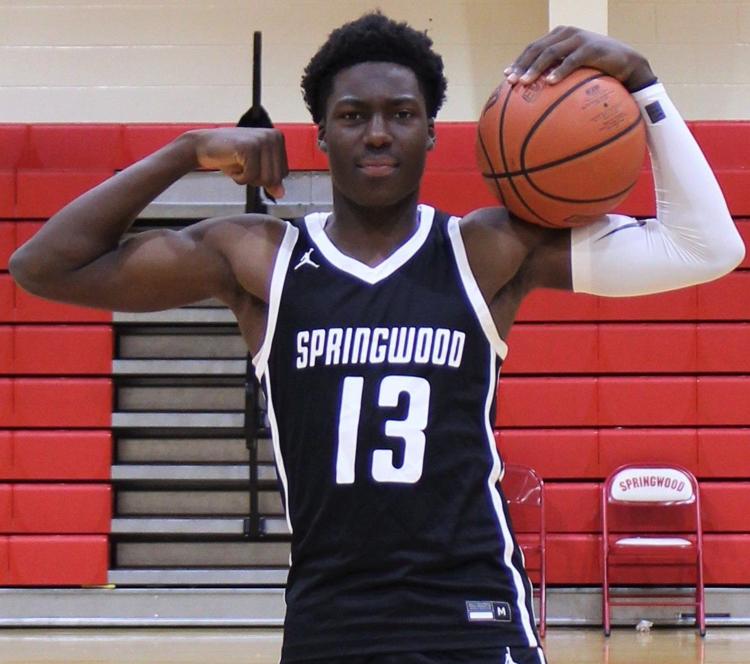 2019-20 All-Area Boys Basketball Team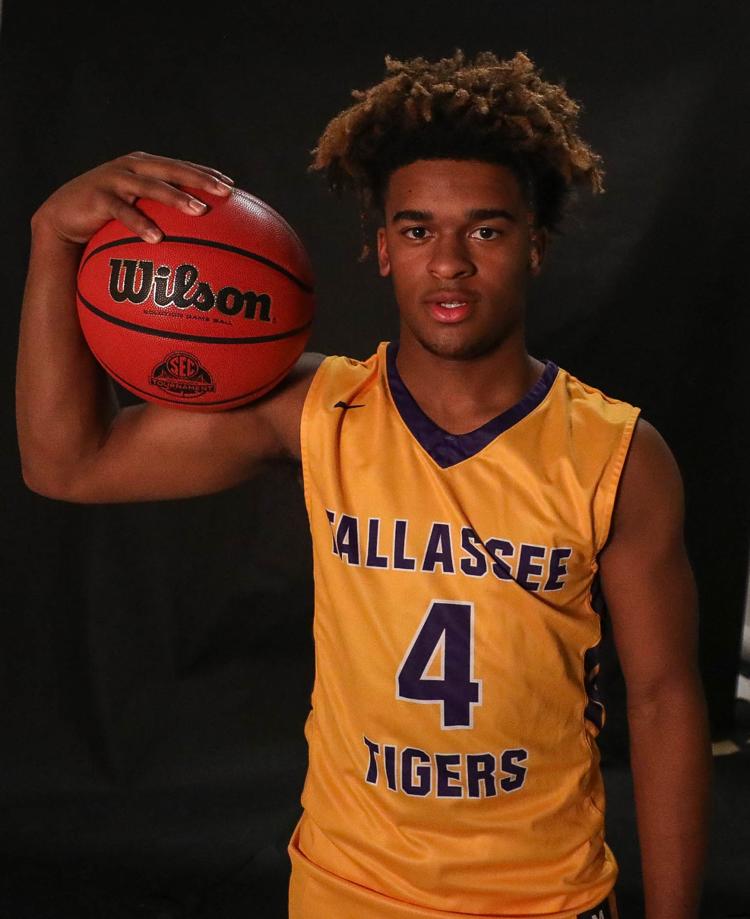 2019-20 All-Area Boys Basketball Team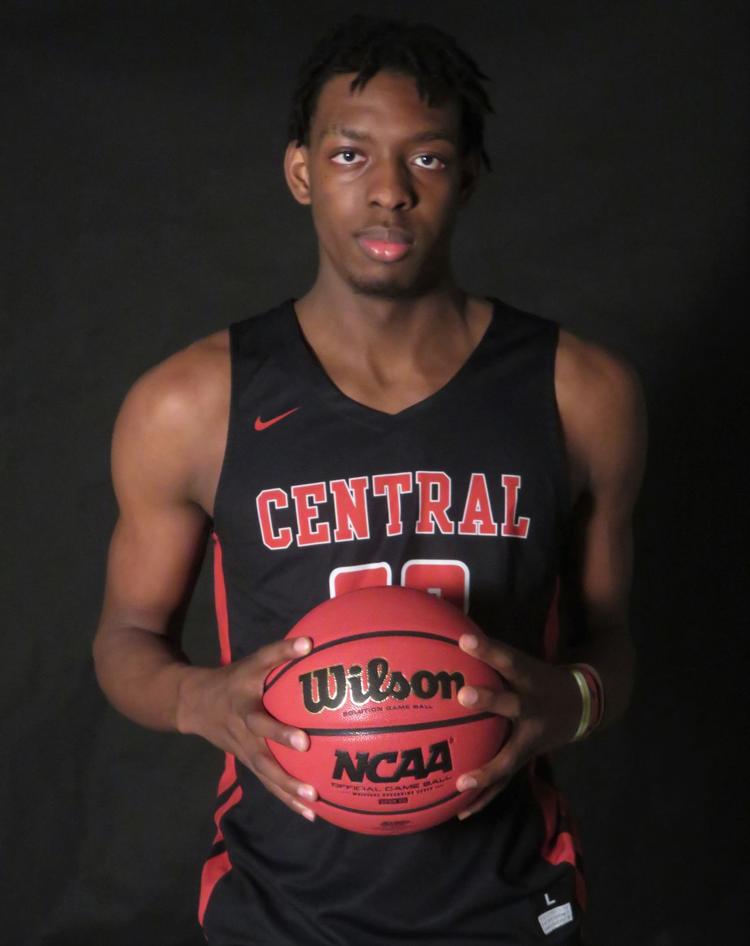 2019-20 All-Area Boys Basketball Team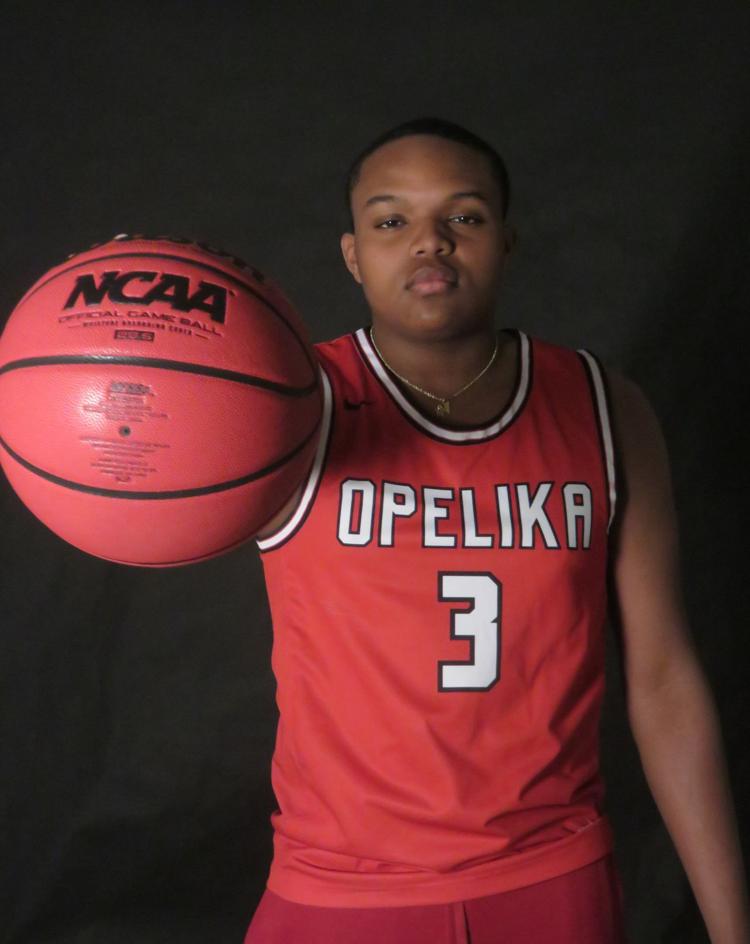 2019-20 All-Area Boys Basketball Team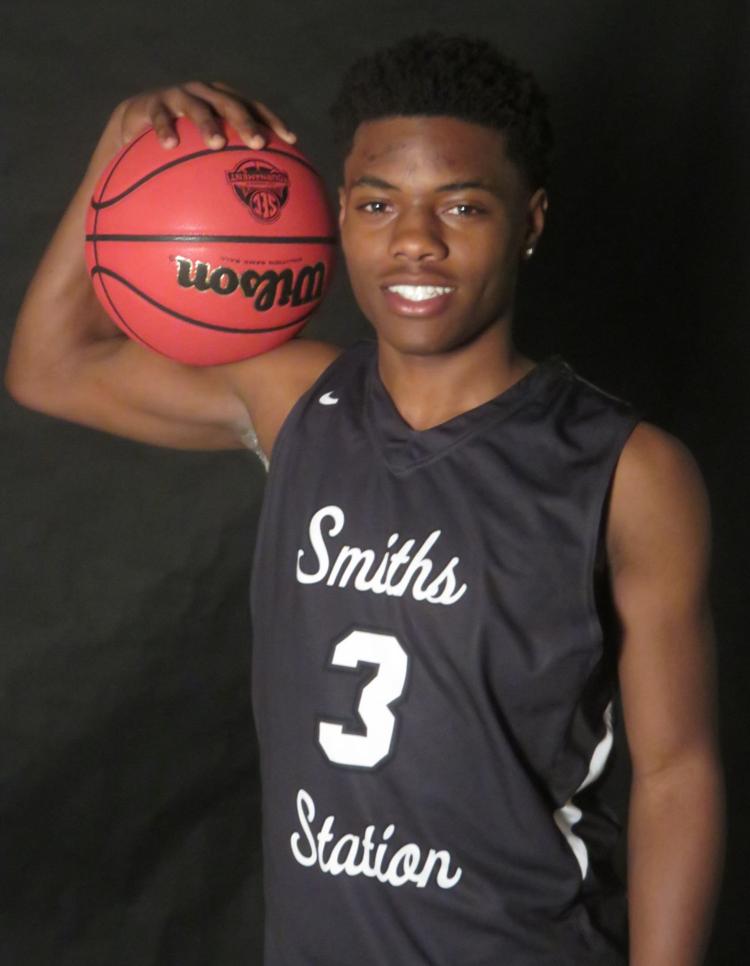 2019-20 All-Area Boys Basketball Team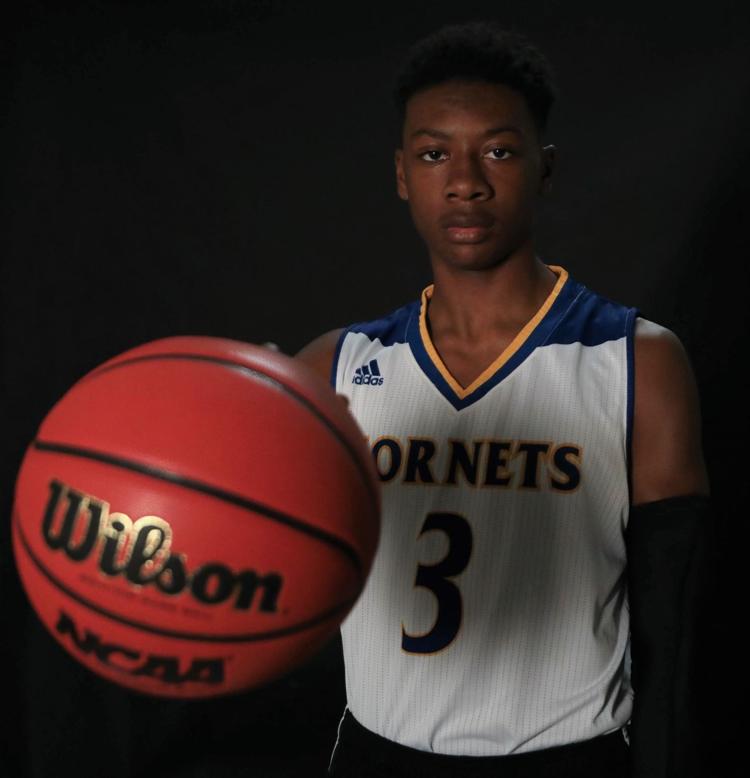 2019-20 All-Area Boys Basketball Team