The past 12 months have featured some truly incredible moments for the 18 area high schools in and around Opelika and Auburn.
Countless local student-athletes have walked away with championships, and several teams have had to make room in their trophy cases once their respective seasons were said and done.
Here's a look back at 10 of the biggest moments for local athletes as we prepare to turn our calendars to 2020:
10. Auburn High, Beauregard excel in cross country
For several Auburn High girls cross country runners, this fall was about finishing their time as Lady Tigers on top once again. For Beauregard eighth grader Molly Conway, it was about starting off her career on a high note.
 "Going and making that happen three times were definitely some of the best memories," Auburn's Hallie Stewart said.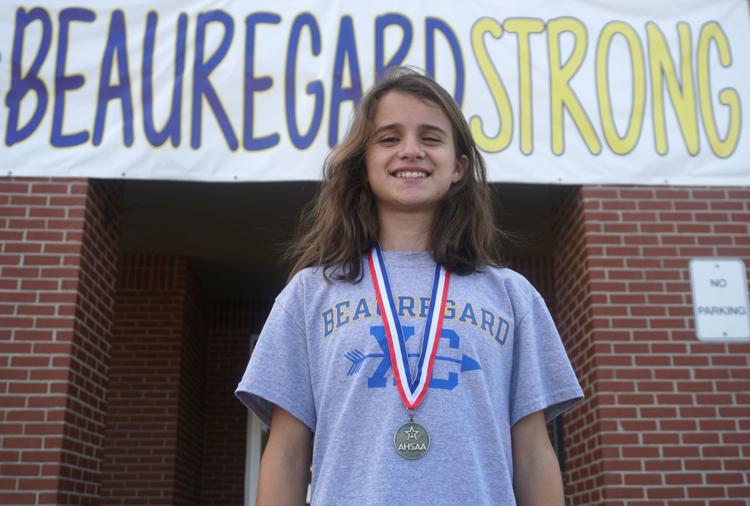 9. Auburn High girls golf wins it all again
Auburn High senior Elisabeth Preus' final putt on 18 secured a special moment back in May: not only did it give Auburn its second straight state championship, but it gave Preus an individual state championship to end her high school career.
Preus shot a 6-over-150 in the state tournament – topping teammate Morgan Jones by one stroke – as the Lady Tigers took care of business and topped second-place Enterprise by 15 strokes.
 "I've had the goal of winning the state championship for about three years probably. Just to be able to do it senior year along with our team going back-to-back, it's just unbelievable," Preus said. "I wouldn't have wanted to end my high school career any other way."
8. Opelika's Jones, Tallassee's Stewart earn swimming titles
Opelika's Bradi Jones and Tallassee's Macey Stewart had high hopes entering the AHSAA Swimming and Diving Championships in December after stellar showings the year before. By the time the meet was done, both had state champions to celebrate.
Jones, a senior who will swim at the University of Arkansas, achieved her goal of winning a state championship by finishing first in the Class 6A-7A 100-yard breaststroke with a time of 1:04.53. Stewart, an eighth-grader, set the stage for a remarkable career by finishing first in the Class 1A-5A freestyle finals with a time of 53.55 seconds.
"At first it didn't process. I was just like looking at the board, and then I saw the No. 1 by my name," Jones said. "It's always one of my goals since eighth grade, to get first in the AHSAA. It was a feeling of relief but excitement at the same time."
7. Glenwood softball walks it off for state title
After taking care of Macon East in Game 1 of the AISA Class AAA title series back in May, the Glenwood Lady Gators pulled out some late dramatics to finish the job.
Glenwood pinch runner Chloe Enfinger raced home after an overthrow to third base, and she reached home safely to give the Lady Gators a 4-3 victory in seven innings. The win clinched the state championship for Glenwood, the program's seventh fast-pitch championship.
"It's everything I wanted, senior year going out with a great bang. It's what we've all worked for," said Glenwood pitcher Ashley Gallant, who pitched 14 innings in the two wins and was named MVP. "I just thought, 'Just throw what you have and see what it does. Go out there and throw everything you can. This is your last game.'"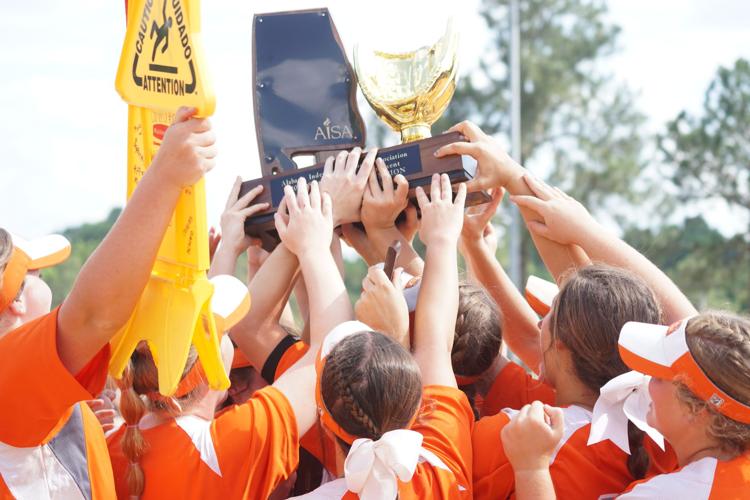 6. Several track stars show out at state  
There was no shortage of great performances once the AHSAA state track meets got going back in May.
Among the stars was Loachapoka's Kaitlin Hill, who finished first in the 100 and 200 meters, the long jump and the triple jump to end her career with 16 gold medals. There was also Reeltown's Eric Shaw, who overcame a knee injury during the previous football season and won state titles in the high jump, 110 hurdles and the 300 hurdles.
Other state champions included Auburn High's Shaniya Holley and Brandon Crum; Auburn's girls 4x800 relay team; Auburn's Samantha Rogers; and Loachapoka's Tyrell Pierce.
5. Lee-Scott boys soccer captures title
In April, the Lee-Scott Warriors and Glenwood Gators took their rivalry to the biggest stage in a matchup for the Class AAA state championship.  Despite the back-and-forth nature of the game, Lee-Scott Academy sophomore Landon Faison sealed the deal for his squad.
Faison drilled Lee-Scott's go-ahead goal with just over 10 minutes to go in a 2-1 victory over the Gators. The win gave the Warriors their first-ever boys soccer championship and the school its first soccer title since the co-ed team's championship in 2012.
"I was ecstatic. It was just insanity," Faison said. "I ran to the crowd. Everybody was going nuts. I can't put it into words."
4. Auburn High football takes down McGill-Toolen
In November, the Auburn High football team traveled to Mobile with the challenge of being the first team to beat the McGill-Toolen Yellow Jackets in 2019. Despite the steep order, the Tigers got it done.
Auburn upended the No. 1 Yellow Jackets in a big way, as Tigers senior running back Aaron Diggs ran for 200 yards and scored three touchdowns to propel the team to a 26-0 victory. The win pushed Auburn to the state semifinals for the first time since 2013 and was the ultimate moment for a Tigers team that came out of the gates this fall with a 2-2 record.
"We knew what we had to do tonight," Diggs said. "Everyone blocked great, and I just took advantage of what they gave me."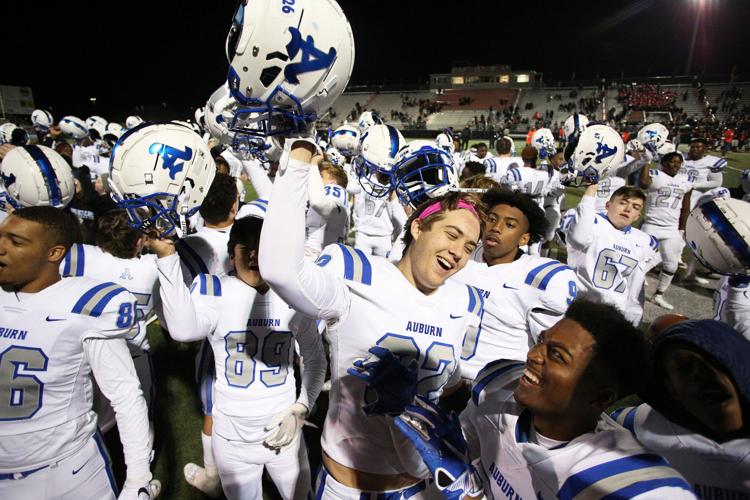 3. Beauregard baseball wins region after tragedy
On March 3, Beauregard was devastated by tornadoes that killed 23 people. As the community did its best to regroup and return their lives to some normalcy, the Beauregard baseball team did their best to help with the healing.
Once the Hornets were able to return their attentions to baseball, Beauregard showed out with a spring that few involved will ever forget. The Hornets finished off a strong regular season on the perfect note, as the team topped rival Valley 1-0 to win an area title for the first time since 2013.
"We've gone through a lot this season in a lot of ways on the field and off the field. I thought it spoke to the resiliency of our community and this team," Beauregard coach Evan Braun said. "It's home to us. (The tornadoes hitting Beauregard and how we played early) could have been moments that we couldn't recover from, but the players have overcome. It speaks to the character of these kids, their love of the game and their perseverance."
2. Opelika, Auburn High make deep runs in girls basketball
When the calendar turned from 2018 to 2019, it was apparent the Auburn High and Opelika girls basketball teams were two of the top squads in the area. By the time the AHSAA Final Four came around, the two rivals were among the others fighting for a championship.
The Lady Tigers and the Lady Bulldogs stood out as two of the best teams in Class 7A and Class 6A, and their deep runs in the postseason at the end of February proved that to be true. Auburn reached the state semifinals for the first time ever before falling to Hewitt-Trussville 48-45, while Opelika made it to the state title game before taking a 55-31 loss to Hazel Green.
"A lot of teams wanted to be here, so it kind of feels good to be here and be the runner-up. Of course, I wanted to win a championship, but it still feels good," Opelika's Quala Walton said. "We've been an underdog the whole playoffs. We proved a lot of people wrong."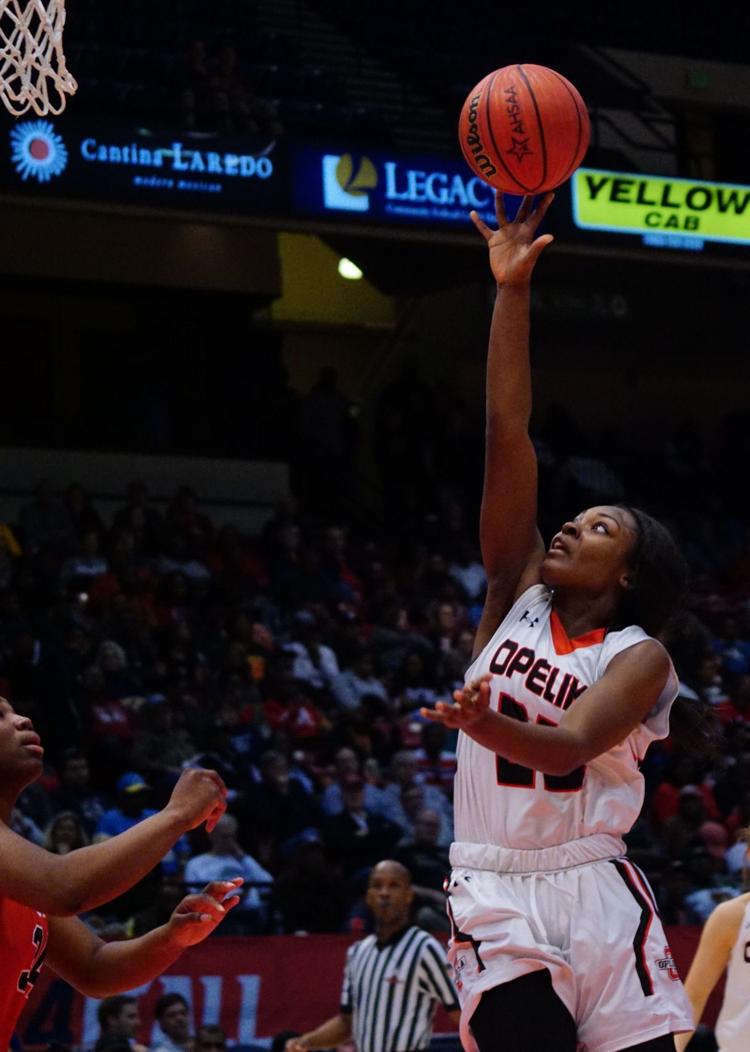 1. Three teams reach Super 7 in Jordan-Hare
The latest football season was one worth celebrating for several local teams, especially the six area programs that won their region. The ensuing postseason was even more memorable for the local teams, especially the three teams that punched their tickets to the AHSAA Super 7.
Central-Phenix City, Reeltown and Lanett all made it to the state championship games of their respective classifications and played for titles in Auburn's Jordan-Hare Stadium in early December. Lanett sealed its second state title in three years with a 41-30 victory in Class 1A over Mars Hill Bible.
"It was very significant to me," Lanett quarterback Kristian Story said. "It was my last time out there with my brothers. I just wanted to end it on a good note and not go home sad thinking our season was in vain. It was a great feeling."