The state of Alabama will be well represented in Super Bowl LIII on Sunday with three Alabama-born players.
However, over the last 53 years, there have been more than 100 Alabama-born NFL players who have appeared on a roster of a Super Bowl team.
These players have combined for about 72 Super Bowl wins and more than 75 Super Bowl loses. Of these players, 12 were born in the local area and 14 played at Auburn University.  
PHOTOS: Look back at past Super Bowl's at the end of this story. 
We used Pro-Football-Reference.com, a website providing statistics, player information and team information dating back to the pre-Super Bowl days, and NFL.com to identify the Alabama-born players who have appeared on a Super Bowl team roster.
---
Players
---
Mario Addison - Super Bowl 50
Team: Carolina Panthers
Birthplace: Birmingham
College: Troy
---
Tommie Agee - Super Bowl XXVII & Super Bowl XXVIII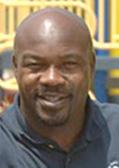 Team: Dallas Cowboys
Birthplace: Chilton
College: Auburn
---
Henry Allison - Super Bowl XII
Team: Denver Broncos
Birthplace: Stevenson
College: San Diego State
---
Howard Ballard - Super Bowl XXV, Super Bowl XXVI, Super Bowl XXVII & Super Bowl XXXVIII
Team: Buffalo Bills
Birthplace: Ashland
College: Alabama
---
Reggie Barlow - Super Bowl XXXVII
Team: Tampa Bay Buccaneers
Birthplace: Montgomery
College: Alabama State
---
Mark Barron - Super Bowl LIII
Team: Los Angeles Rams
Birthplace: Mobile
College: Alabama
---
Fred Baxter - Super Bowl XXXVIII
Team: New England Patriots
Birthplace: Brundidge
College: Auburn
---
Caesar Belser - Super Bowl IV
Team: Kansas City Chiefs
Birthplace: Montgomery
College: Arkansas – Pine Bluff
---
Cornelius Bennett - Super Bowl XXV, Super Bowl XXVI, Super Bowl XXVII, Super Bowl XXXVIII & Super Bowl XXXIII
Team: Buffalo Bills & Atlanta Falcons
Birthplace: Birmingham
College: Alabama
---
Michael Boley - Super Bowl XLVI
Team: New York Giants
Birthplace: Gadsden
College: Southern Mississippi
---
Bookie Bolin - Super Bowl IV
Team: Minnesota Vikings
Birthplace: Hamilton
College: Ole Miss
---
Justin Britt - Super Bowl XLIX
Team: Seattle Seahawks
Birthplace: Cullman
College: Missouri
---
Wesley Britt - Super Bowl XLII
Team: New England Patriots
Birthplace: Cullman
College: Alabama
---
Tommy Brooker - Super Bowl I
Team: Kansas City Chiefs
Birthplace: Demopolis
College: Alabama
---
Buck Buchanan - Super Bowl I & Super Bowl IV
Team: Kansas City Chiefs
Birthplace: Gainesville
College: Grambling State
---
Dave Butz - Super Bowl XVII, Super Bowl XVIII & XXII
Team: Washington Redskins
Birthplace: LaFayette
College: Purdue
---
Rich Caster - Super Bowl XVII
Team: Washington Redskins
Birthplace: Mobile
College: Jacksonville State
---
Tim Castille - Super Bowl XLIII
Team: Arizona Cardinals
Birthplace: Phenix City
College: Alabama
---
Kendrick Clancy - Super Bowl XLIV
Team: New Orleans Saints
Birthplace: Tuscaloosa
College: Ole Miss
---
Jerricho Cotchery - Super Bowl 50
Team: Carolina Panthers
Birthplace: Birmingham
College: North Carolina State
---
Larry Cowan - Super Bowl XVII
Team: Miami Dolphins
Birthplace: Mobile
College: Jacksonville State
---
Howard Cross - Super Bowl XXV & Super Bowl XXXV
Team: New York Giants
Birthplace: Huntsville
College: Alabama
---
Karlos Dansby - Super Bowl XLIII
Team: Arizona Cardinals
Birthplace: Birmingham
College: Auburn
---
Clarence Davis - Super Bowl XI
Team: Oakland Raiders
Birthplace: Birmingham
College: USC
---
Eric Davis - Super Bowl XXIX
Team: San Francisco 49ers
Birthplace: Anniston
College: Jacksonville State
---
Johnny Davis - Super Bowl XVI
Team: San Francisco 49ers
Birthplace: Montgomery
College: Alabama
---
Reggie Doss - Super Bowl XIV
Team: Los Angeles Rams
Birthplace: Mobile
College: Hampton
---
Dave Edwards - Super Bowl V, Super Bowl VI & Super Bowl X
Team: Dallas Cowboys
Birthplace: Columbia
College: Auburn
---
Alonzo Ephraim - Super Bowl XXXIX
Team: Philadelphia Eagles
Birthplace: Birmingham
College: Alabama
---
Josh Evans - Super Bowl XXXIV
Team: Tennessee Titans
Birthplace: Langdale
College: UAB
---
Richmond Flowers - Super Bowl V & Super Bowl VI
Team: Dallas Cowboys
Birthplace: Montgomery
College: Tennessee
---
Trey Flowers - Super Bowl LI, Super Bowl LII & Super Bowl LIII
Team: New England Patriots
Birthplace: Huntsville
College: Arkansas
---
Andra Franklin - Super Bowl XVII & Super Bowl XIX
Team: Miami Dolphins
Birthplace: Anniston
College: Nebraska
---
Wayne Frazier - Super Bowl I
Team: Kansas City Chiefs
Birthplace: Evergreen
College: Auburn
---
Chris Gray - Super Bowl XL
Team: Seattle Seahawks
Birthplace: Birmingham
College: Auburn
---
Cornelius Griffin - Super Bowl XXXV
Team: New York Giants
Birthplace: Troy
College: Alabama
---
Charley Hannah - Super Bowl XVIII
Team: Los Angeles Raiders
Birthplace: Albertville
College: Alabama
---
Roman Harper - Super Bowl XLIV & Super Bowl 50
Team: New Orleans Saints & Carolina Panthers
Birthplace: Prattville
College: Alabama
---
Tim Harris - Super Bowl XXIX
Team: San Francisco 49ers
Birthplace: Birmingham
College: Memphis
---
Dave Hill - Super Bowl I & Super Bowl IV
Team: Kansas City Chiefs
Birthplace: Lanett
College: Auburn
---
Issiac Holt - Super Bowl XXVII
Team:  Dallas Cowboys
Birthplace: Birmingham
College: Alcorn State
---
Dennis Homan - Super Bowl V
Team: Dallas Cowboys
Birthplace: Muscle Shoals
College: Alabama
---
Bobby Humphrey - Super Bowl XXIV
Team: Denver Broncos
Birthplace: Birmingham
College: Alabama
---
Bobby Hunt - Super Bowl I
Team: Kansas City Chiefs
Birthplace: Lanett
College: Auburn
---
Chad Jackson - Super Bowl XLII
Team: New England Patriots
Birthplace: Birmingham
College: Florida
---
Tavaris Jackson - Super Bowl XLVII & Super Bowl XLIX
Team: Seattle Seahawks
Birthplace: Montgomery
College: Alabama State
---
Wilbur Jackson - Super Bowl XVII
Team: Washington Redskins
Birthplace: Ozark
College: Alabama
---
Jeno James - Super Bowl XXXVIII
Team: Carolina Panthers
Birthplace: Montgomery
College: Auburn
---
Kerry Jenkins - Super Bowl XXXVII
Team: Tampa Bay Buccaneers
Birthplace: Birmingham
College: Troy
---
Jerrel Jernigan - Super Bowl XLVI
Team: New York Giants
Birthplace: Midway
College: Troy
---
Tim Jessie - Super Bowl XXII
Team: Washington Redskins
Birthplace: Opp
College: Auburn
---
Tim Johnson - Super Bowl XXXVII
Team: Oakland Raiders
Birthplace: Birmingham
College: Youngstown State
---
Julio Jones - Super Bowl LI
Team: Atlanta Falcons
Birthplace: Foley
College: Alabama
---
Robbie Jones - Super Bowl XXI
Team: New York Giants
Birthplace: Demopolis
College: Alabama
---
Lee Roy Jordan - Super Bowl V, Super Bowl VI & Super Bowl X
Team: Dallas Cowboys
Birthplace: Excel
College: Alabama
---
Joey Kent - Super Bowl XXXIV
Team: Tennessee Titans
Birthplace: Huntsville
College: Tennessee
---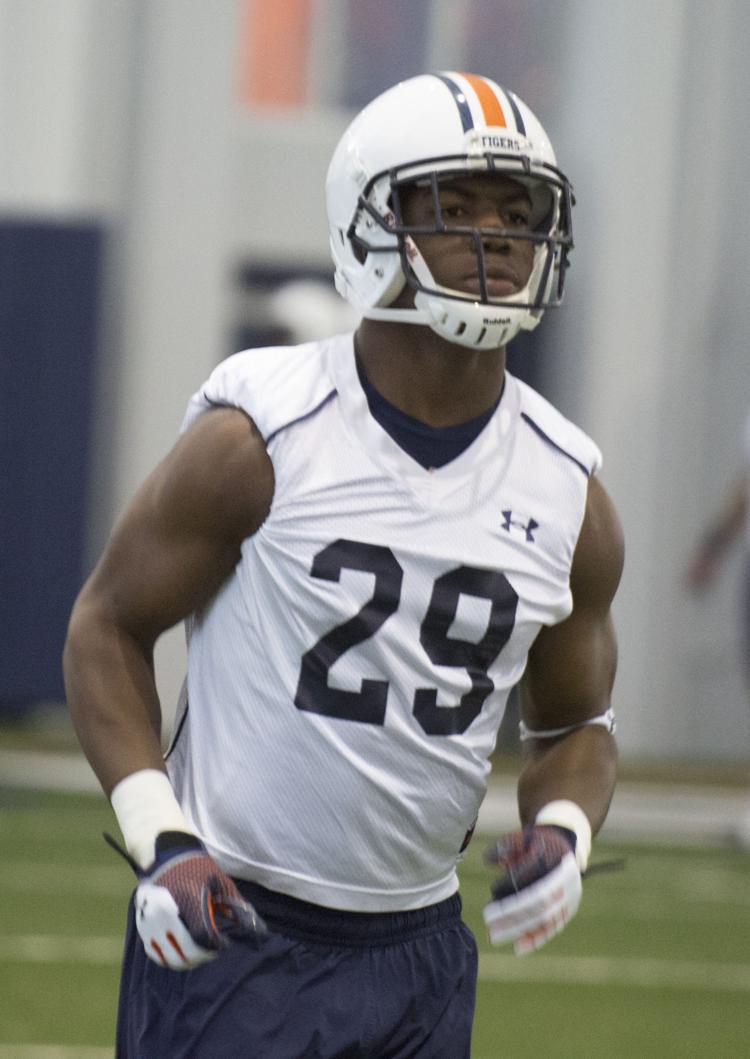 Brandon King - Super Bowl LI, Super Bowl LII & Super Bowl LIII
Team: New England Patriots
Birthplace: Alabaster
College: Auburn
---
Emanuel King - Super Bowl XXIII
Team: Cincinnati Bengals
Birthplace: Leroy
College: Alabama
---
Marcus Knight - Super Bowl XXXVII
Team: Oakland Raiders
Birthplace: Sylacauga
College: Michigan
---
Mike Kolan - Super Bowl VI, Super Bowl VII & Super Bowl VIII
Team: Miami Dolphins
Birthplace: Opelika
College: Auburn
---
Burton Lawless - Super Bowl X, Super Bowl XII & Super Bowl XIII
Team: Dallas Cowboys
Birthplace: Dothan
College: Florida
---
Leon Lett - Super Bowl XXVII, Super Bowl XXVIII & Super Bowl XXX
Team: Dallas Cowboys
Birthplace: Mobile
College: Emporia State
---
Anthony Madison - Super Bowl XLIII, Super Bowl XLIV & Super Bowl XLV
Team: Pittsburgh Steelers & Indianapolis Colts
Birthplace: Thomasville
College: Alabama
---
Vann McElroy - Super Bowl XVIII
Team: Los Angeles Raiders
Birthplace: Birmingham
College: Baylor
---
Keith McKeller - Super Bowl XXV, Super Bowl XXVI, Super Bowl XXVII & Super Bowl XXVIII
Team: Buffalo Bills
Birthplace: Birmingham
College: Jacksonville State
---
Steve McLendon - Super Bowl XLV
Team: Pittsburgh Steelers
Birthplace: Ozark
College: Troy
---
Don McNeal - Super Bowl XVII & Super Bowl XIX
Team: Miami Dolphins
Birthplace: Atmore
College: Alabama
---
Clifton McNeil - Super Bowl VII
Team: Washington Redskins
Birthplace: Mobile
College: Grambling State
---
Ron Middleton - Super Bowl XXVI
Team: Washington Redskins
Birthplace: Atmore
College: Auburn
---
Willie Miller - Super Bowl XIV
Team: Los Angeles Rams
Birthplace: Birmingham
College: Colorado State
---
Rashad Moore - Super Bowl XLII
Team: New England Patriots
Birthplace: Huntsville
College: Tennessee
---
Tony Nathan - Super Bowl XVII & Super Bowl XIX
Team: Miami Dolphins
Birthplace: Birmingham
College: Alabama
---
Terrell Owens - Super Bowl XXXIX
Team: Philadelphia Eagles
Birthplace: Alexander City
College: University of Tennessee – Chattanooga
---
Rodney Parker - Super Bowl XV
Team: Philadelphia Eagles
Birthplace: Mobile
College: Tennessee State
---
Woody Peoples - Super Bowl XV
Team: Philadelphia Eagles
Birthplace: Birmingham
College: Grambling State
---
Nathan Poole - Super Bowl XXII
Team: Denver Broncos
Birthplace: Alexander City
College: Louisville
---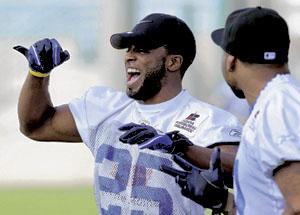 Jerraud Powers - Super Bowl XLIV
Team: Indianapolis Colts
Birthplace: Decatur
College: Auburn
---
Etric Pruitt - Super Bowl XL
Team: Seattle Seahawks
Birthplace: Theodore
College: Southern Mississippi
---
Larry Roberts - Super Bowl XXIII & Super Bowl XXIV
Team: San Francisco 49ers
Birthplace: Dothan
College: Alabama
---
John Rowser - Super Bowl II
Team: Green Bay Packers
Birthplace: Birmingham
College: Michigan
---
Jeff Rutledge - Super Bowl XIV, Super Bowl XXI & Super Bowl XXVI
Team: St. Louis Rams, New York Giants & Washington Redskins
Birthplace: Birmingham
College: Alabama
---
Rod Rutledge - Super Bowl XXXVI
Team: New England Patriots
Birthplace: Birmingham
College: Alabama
---
Willard Scissum - Super Bowl XXII
Team: Washington Redskins
Birthplace: Guntersville
College: Alabama
---
Manny Sistrunk - Super Bowl VII
Team: Washington Redskins
Birthplace: Montgomery
College: Arkansas – Pine Bluff
---
Antowain Smith - Super Bowl XXXVI & Super Bowl XXXVIII
Team: New England Patriots
Birthplace: Montgomery
College: Houston
---
Daryl Smith - Super Bowl XXIII
Team: Cincinnati Bengals
Birthplace: Opelika
College: North Alabama
---
Ken Stabler - Super Bowl XI
Team: Oakland Raiders
Birthplace: Foley
College: Alabama
---
John Stallworth - Super Bowl IX, Super Bowl X, Super Bowl XIII & Super Bowl XIV
Team: Pittsburgh Steelers
Birthplace: Tuscaloosa
College: Alabama A&M
---
Bart Starr - Super Bowl I & Super Bowl II
Team: Green Bay Packers
Birthplace: Montgomery
College: Alabama
---
Darian Stewart - Super Bowl 50
Team: Denver Broncos
Birthplace: Huntsville
College: South Carolina
---
Adalius Thomas - Super Bowl XXXV & Super Bowl XLII
Team: Baltimore Ravens & New England Patriots
Birthplace: Equality
College: Southern Mississippi
---
Andre Tippett - Super Bowl XX
Team: New England Patriots
Birthplace: Birmingham
College: Iowa
---
Tony Tolbert - Super Bowl XXVII, Super Bowl XXVIII & Super Bowl XXX
Team: Dallas Cowboys
Birthplace: Tuskegee
College: Texas – El Paso
---
Justin Tuck - Super bowl XLII & Super Bowl XLVI
Team: New York Giants
Birthplace: Kellyton
College: Notre Dame
---
Courtney Upshaw - Super Bowl XLVII & Super Bowl LI
Team: Baltimore Ravens & Atlanta Falcons
Birthplace: Eufaula
College: Alabama
---
DeMarcus Ware - Super Bowl 50
Team: Denver Broncos
Birthplace: Auburn
College: Troy
---
Joe Webb - Super Bowl 50
Team: Carolina Panthers
Birthplace: Birmingham
College: UAB
---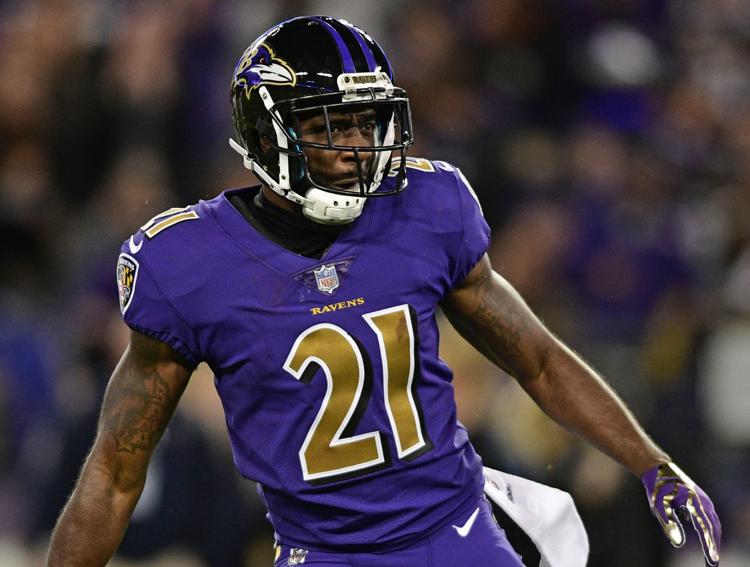 Lardarius Webb - Super Bowl XLVII
Team: Baltimore Ravens
Birthplace: Opelika
College: Nicholls State
---
Chris White - Super Bowl XLIX
Team: New England Patriots
Birthplace: Mobile
College: Mississippi State
---
Mike Williams - Super Bowl XVII
Team: Washington Redskins
Birthplace: LaFayette
College: Alabama A&M
---
Sherman Williams - Super Bowl XXX
Team: Dallas Cowboys
Birthplace: Mobile
College: Alabama
---
Larry Woods - Super Bowl VIII
Team: Miami Dolphins
Birthplace: Florence
College: Tennessee State
---
Steve Wright - Super Bowl I & Super Bowl II
Team: Green Bay Packers
Birthplace: Birmingham
College: Alabama