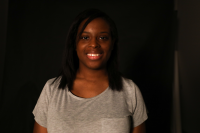 The artificial snow was the highlight of the evening for many kids at Wednesday's first annual Snow*plelika event at the Lee County courthouse.
In honor of the most wonderful time of the year, the city of Opelika held its first Sno*pelika Christmas Festival and tree lighting on Wednesd…
The city of Opelika will welcome the Christmas season with Sno*pelika, a Christmas festival and tree lighting in the city's courthouse square …
A quick look at the city of Opelika's calendar of events and it's clear to see that it is Christmas time in the city.
Two infrastructural project agreements will be reviewed for approval by the Opelika City Council at its Tuesday meeting, including one for con…
Skateboarding is making a major comeback, particularly in the Auburn-Opelika area. Construction of a skate park is underway in Auburn, so now …
In recent years, downtown Opelika has filled its storefronts with boutiques, specialty stores and cafes alike. As the Christmas holiday gets c…
The chicken curry with rice from Bombay Indian Grill in Auburn.
I'm admittedly not a very adventurous eater. In fact, I only have a handful of restaurants I like to go to and even each of them only have one…
View all