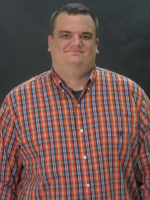 The Beauregard defense swarms Charles Henderson running back Jonathon Carter on Friday night in Hornet Stadium.
BEAUREGARD — The Beauregard Hornets showed a flash of what kind of progress coach Rob Carter's bunch is making against Charles Henderson on Fr…
The Beauregard Hornets haven't found themselves in a game like they had Friday night yet this season, as the young team hasn't had a game go i…
Tonight, Auburn fans will get a first-hand look at one of the growing trends in college football these days. Kent State will bring a familiar …
Beginning with Friday night's home game against Wetumpka, Opelika will no longer have a public pregame prayer, instead opting for a pregame mo…
The clock was not the only thing that didn't show up ready to go on Saturday night at Jordan-Hare Stadium.
The Bulldogs had two hard-fought, four-quarter ballgames to begin their season, but on Friday, Opelika had substantially less second-half stre…
Lee-Scott senior Jack Terry leads his team off the start line on Thursday at the Opelika Sportsplex.
Lee-Scott junior Kendall Hull runs on Thursday at the Opelika Sportsplex. 
The cross-country season got underway for both Lee-Scott Academy and Southern Prep on Thursday at the Opelika Sportsplex. While both teams emp…
View all